This year, Na­tion­al Journ­al's Wo­men in Wash­ing­ton list fo­cuses on wo­men who ex­er­cise power­ful in­flu­ence in five policy areas: en­ergy, health care, tech­no­logy, de­fense, and edu­ca­tion.
Sylvia Math­ews Bur­well (Alex Wong/Getty Im­ages)Sylvia Math­ews Bur­well, Health and Hu­man Ser­vices Sec­ret­ary
Bur­well, pre­vi­ously dir­ect­or of the White House budget of­fice, re­cently took Kath­leen Se­beli­us's place as head of HHS. She is pop­u­lar on Cap­it­ol Hill and has a repu­ta­tion as a skilled man­ager. She'll need those skills as she guides the Af­ford­able Care Act in­to its second year while keep­ing the rest of the de­part­ment hum­ming. Bur­well has already taken steps to re­or­gan­ize HHS, adding new po­s­i­tions with dir­ect over­sight of the in­sur­ance ex­changes.
Mar­ilyn Taven­ner, Cen­ters for Medi­care and Medi­caid Ser­vices Ad­min­is­trat­or
With dir­ect re­spons­ib­il­ity for Medi­care, Medi­caid, and most of Obama­care, Taven­ner is on the hook for some of the most con­tro­ver­sial de­cisions in health care, from cuts in pro­viders' Medi­care pay­ments to re­build­ing the ACA's en­roll­ment sys­tem. Taven­ner, like Bur­well, came in­to the job with strong bi­par­tis­an sup­port and largely avoided any blame for Health­Care.gov's rocky rol­lout. But CMS has come un­der fire from Re­pub­lic­ans over pro­posed cuts to Medi­care Ad­vant­age, and the agency is still sort­ing through a back­log of in­com­plete Medi­caid en­roll­ments.
Jeanne Lam­brew, Deputy As­sist­ant to the Pres­id­ent for Health Policy
Lam­brew, who has a back­ground in aca­demia, is Pres­id­ent Obama's top health policy ad­viser and has provided a steady hand on the is­sue since the early days of the ad­min­is­tra­tion. She is deeply in­volved in the nitty-gritty of ACA im­ple­ment­a­tion and will have Obama's ear in the next big front in the health care de­bate: cost con­trol.
Kar­en Ig­nagni, Pres­id­ent and CEO, Amer­ica's Health In­sur­ance Plans
As the health in­sur­ance in­dustry's top rep­res­ent­at­ive in Wash­ing­ton, Ig­nagni has had an in­tense half-dec­ade, hav­ing guided AHIP through the de­bate over the Af­ford­able Care Act. Dur­ing the botched de­but of Health­Care.gov, in­surers ended up do­ing most of the work the web­site was sup­posed to do, thus win­ning cred­ib­il­ity as the pro­tect­ors of Obama­care. Ig­nagni's next chal­lenge: what's shap­ing up to be an all-out war between her in­dustry and phar­ma­ceut­ic­al com­pan­ies over the high cost of pre­scrip­tion drugs.
Cecile Richards (Richard A. Bloom)Cecile Richards, Pres­id­ent, Planned Par­ent­hood
Richards is un­doubtedly one of the most power­ful wo­men in Demo­crat­ic polit­ics, and her status keeps grow­ing amid flare-ups ran­ging from Todd Akin to the Su­preme Court's rul­ing lim­it­ing Obama­care's con­tra­cep­tion man­date. She leads Planned Par­ent­hood's day-to-day op­er­a­tions as well as its polit­ic­al arm, put­ting her squarely at the in­ter­sec­tion of health care policy and polit­ics.
What We're Following See More »
ABSENT FROM LIST: GENNIFER FLOWERS
Most Trump Guests Have Military Ties
39 minutes ago
TOP OF MIND
Trending on Google: 'Why Should Trump Not Be President'
49 minutes ago
THE DETAILS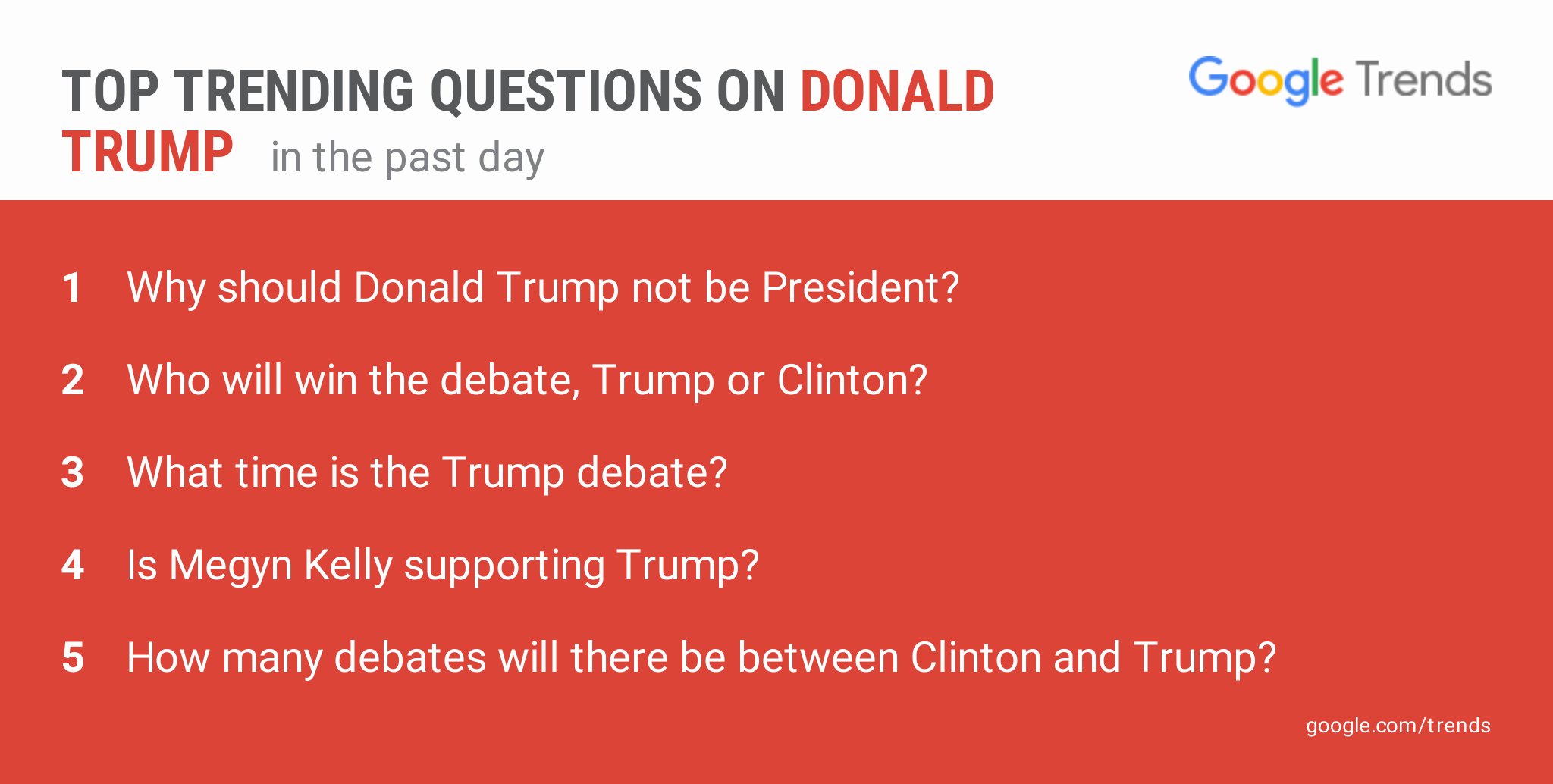 WHO PLAYED THE DONALD?
Longtime Clinton Aide Played Trump in Mock Debates
3 hours ago
THE DETAILS
After keeping the information private for most of the lead-up to the debate on Monday, it has been revealed that longtime Clinton aide Philippe Reines has been playing the role of Donald Trump in her debate prep. Reines knows Clinton better than most, able to identify both her strengths and weaknesses, and his selection for a sparring partner shows that Clinton is preparing for the brash and confrontational Donald Trump many have come to expect.
WEEKEND POLLING ROUNDUP
New Polls Still Show Razor-Thin Margins
3 hours ago
THE QUESTION
How Many Times Has the Trump Campaign Emailed Ted Cruz's Supporters?
3 hours ago
THE ANSWER
More than 30 times, in the case of some donors. Long before Cruz endorsed Trump—and before he even snubbed the nominee at the Republican National Convention—"the senator quietly began renting his vast donor email file to his former rival, pocketing at least tens of thousands of dollars, and more likely hundreds of thousands, that can be used to bankroll the Texan's own political future."