Add to Briefcase
May 20, 2015, 7:38 a.m.
Who are the 15,700 staffers walk­ing the halls of the Cap­it­ol every day?
Le­giS­torm, the one-stop re­search shop for everything con­gres­sion­al, has figured it out. Its re­search­ers la­bor­i­ously tracked and col­lec­ted data on staffers in the last Con­gress and then broke it down by title, pay, and gender. Bits and pieces of this pub­lic in­form­a­tion have al­ways floated around — in House and Sen­ate dis­burse­ment spread­sheets or staffer sur­veys, for ex­ample — but a co­hes­ive data land­scape rep­res­ent­ing con­gres­sion­al staff has been hard to find. While this isn't an ex­act sci­ence, we've visu­al­ized the num­bers here.
The takeaways: House and Sen­ate staffers are split pretty evenly when it comes to gender for both parties. However, in both cham­bers, men out­num­ber wo­men in seni­or staffer po­s­i­tions. In the House, Re­pub­lic­an fe­male staffers make up 47.1 per­cent of their co­hort, while Demo­crat­ic fe­male staffers com­prise 53.2 per­cent. In the Sen­ate, Re­pub­lic­an wo­men make up 49.6 per­cent of staffers, and Demo­crat­ic wo­men com­prise 51.9.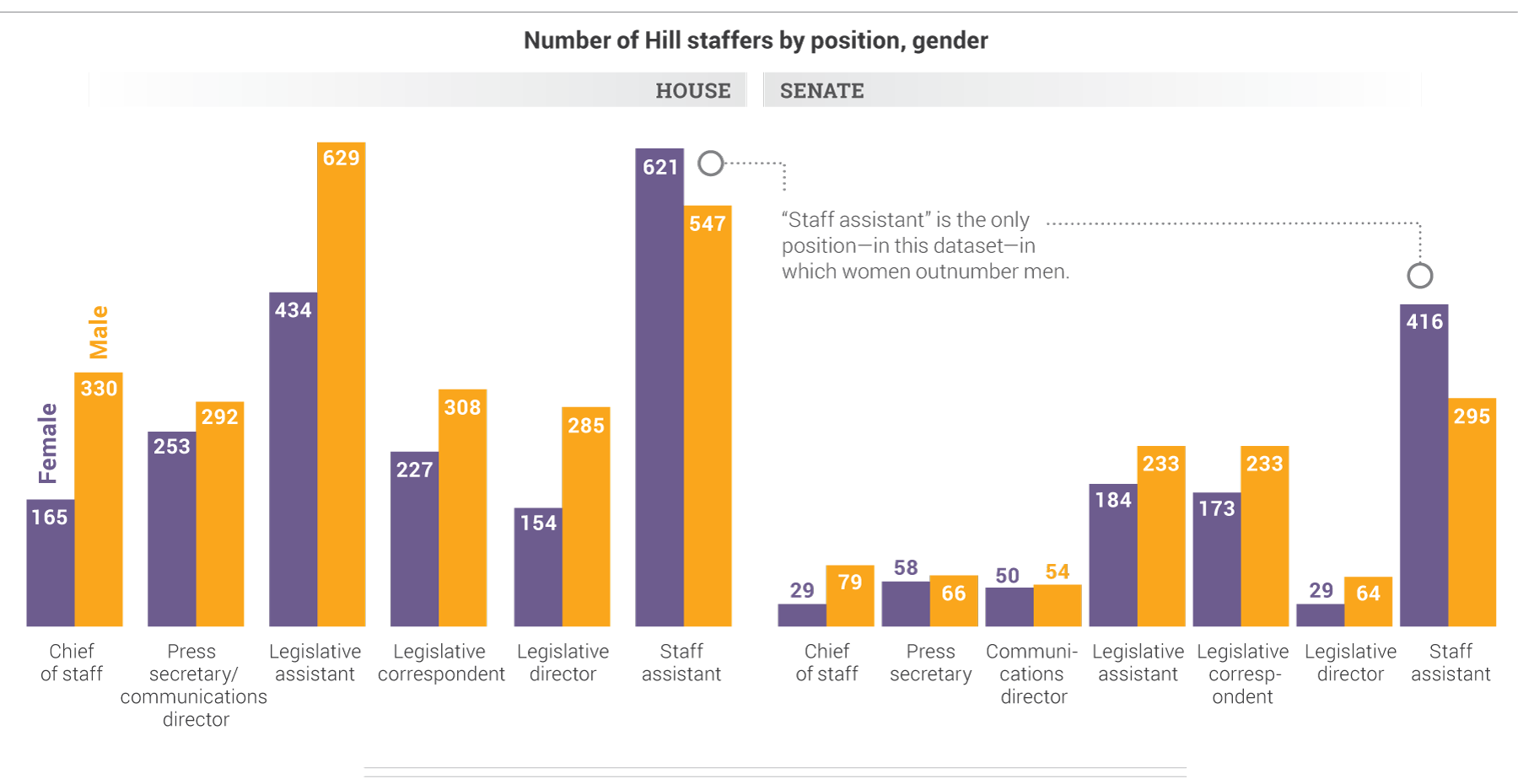 This data, which ex­am­ines how much staffers earn daily rather than an­nu­ally, sug­gests there's some par­ity among con­gres­sion­al staffers when it comes to salary. In the House, fe­male staff as­sist­ants make about 8.8 per­cent more per day than male staff as­sist­ants per day. In the Sen­ate, male com­mu­nic­a­tions dir­ect­ors make over 10 per­cent more than their fe­male coun­ter­parts.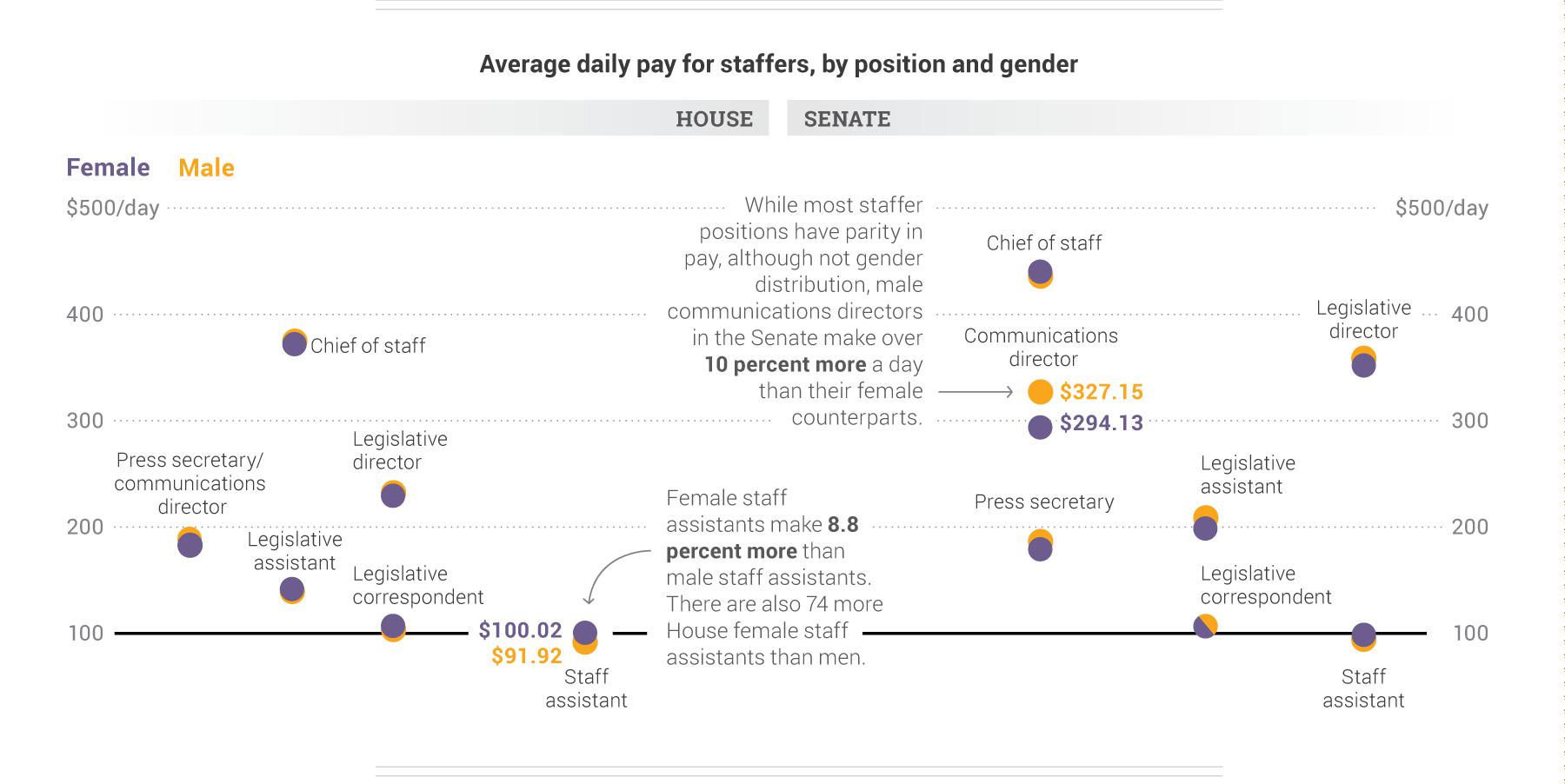 Com­par­ing the salar­ies for staffers in both cham­bers, fe­male House staffers make roughly the same or 0.004 per­cent more than male staffers. In the Sen­ate, wo­men make 3.19 per­cent less.