Add to Briefcase
Jan. 30, 2014, 4 p.m.
John Kerry had had enough. Be­fore him, in Da­v­os, Switzer­land, sat a dazzling as­sembly of bankers, brai­n­i­acs, and bil­lion­aires, air­ing the usu­al gripes: War-weary, racked with in­tern­al dis­cord, and full of self-doubt, the United States of Amer­ica ap­peared to be with­draw­ing from the world. Es­pe­cially from the Middle East. The sec­ret­ary of State's re­sponse was an angry rhet­or­ic­al blast. ("It was per­son­al," a seni­or aide says. "He was fired up.") Star­ing down the crowd, Kerry de­clared that "noth­ing could be fur­ther from the truth." Amer­ic­an dip­lomacy was, in fact, "as broad and as deep as at any time in our his­tory." He ad­ded: "You can't find an­oth­er coun­try — not one coun­try — as pro­act­ively en­gaged with so many Middle East­ern coun­tries as con­struct­ively as we are on so many high-stake fronts."
It might be more ac­cur­ate to say that you can't find an­oth­er per­son who's as en­gaged. Now 70, an old polit­ic­al war­horse with a lifelong thirst for great­ness and noth­ing left to lose, Kerry is romp­ing around the Mideast like a man on a mis­sion. One year in­to his ten­ure, Kerry is well on pace to be­come the most-traveled sec­ret­ary of State in his­tory, with 320,961 miles logged. That far sur­passes the an­nu­al dis­tance traveled by his per­am­bu­lat­ing pre­de­cessor Hil­lary Clin­ton, who went a mere 206,799 miles her first year (though she made it to 44 coun­tries, while Kerry's gone to 39). And Kerry des­per­ately wants word of Amer­ica's ul­tra-en­gage­ment to get out: Last week's Da­v­os speech came out of a heated strategy ses­sion on Jan. 7 with his seni­or staff, aides say. "We want to counter this idea that there's a Middle East pull­back," Kerry said then. "I want this to be a ma­jor strategy." Says his seni­or aide, "It's what I heard from him over and over — that we're not get­ting the cred­it."
Yes, John Kerry seems to know ex­actly what he wants. Wheth­er his pres­id­ent, much less the rest of Wash­ing­ton, is fully be­hind him is an­oth­er mat­ter. Des­pite Pres­id­ent Obama's re­peated en­dorse­ment of "Amer­ic­an dip­lomacy" in his State of the Uni­on speech — and Kerry's best ef­forts to en­sure that no one de­tect any day­light between him and his boss — the sec­ret­ary of State seems oddly out of place in this second Obama ad­min­is­tra­tion. It is largely a dif­fer­ence of at­ti­tude. By the ac­counts of friends and col­leagues, Kerry is fear­less and full of hope about re­mak­ing the world's most troubled re­gion — to a fault, say his crit­ics, who think he's out of touch with real­ity — while Obama seems some­what weary of the world and partly in a de­fens­ive crouch against the dangers of fail­ure. While Obama leans to­ward min­im­al en­gage­ment on the most volat­ile glob­al is­sues, con­tinu­ally re­mind­ing Amer­ic­ans that he was "elec­ted to end wars" and to "na­tion-build at home," Kerry stands for a whole new level of Amer­ic­an en­gage­ment abroad. Again and again, with ag­gress­ive per­son­al me­di­ation, he has pi­loted the U.S. ship of state straight in­to the jaws of seem­ingly in­tract­able is­sues, much as Navy Lt. Kerry once turned his swift boat dir­ectly in­to a Vi­et­cong am­bush in 1969 (sur­pris­ing his as­sail­ants and earn­ing him­self the Sil­ver Star).
And he's mak­ing sub­stan­tial pro­gress: the first-ever par­tial freeze of Ir­an's nuc­le­ar pro­gram; a his­tor­ic chem­ic­al-weapons ban in Syr­ia; and, against all odds, im­min­ent ac­tion on a fi­nal-status frame­work pa­per for the Is­rael­is and Palestini­ans that even a skep­tic such as Aaron Dav­id Miller, a long­time Mideast ne­go­ti­at­or, says "would simply not have been pos­sible without Kerry."
Kerry's top aides, of course, say this is all at Obama's be­hest. And in­deed the pres­id­ent has long been try­ing to de­mil­it­ar­ize U.S. for­eign policy and "move off a per­man­ent war foot­ing," as he said again in this week's speech. Kerry is his main in­stru­ment. A savvy in­side play­er in Wash­ing­ton and the son of a ca­reer dip­lo­mat, Kerry is also hy­per­aware of what hap­pens to a sec­ret­ary of State who gets out ahead of what Dean Acheson called his "con­stitu­ency of one." When aides refer to "your policy," Kerry is al­ways care­ful to cor­rect them, say­ing, "the pres­id­ent's policy." For the last five years, this has been largely true: Obama has been the stern au­thor of his ad­min­is­tra­tion's ap­proach to the world. But Kerry has much more free­dom to act than Hil­lary Clin­ton did. "He is op­er­at­ing in a fun­da­ment­ally changed en­vir­on­ment," Miller says. "In the first term, Barack Obama was the most con­trolling pres­id­ent since Richard Nix­on." Now, with only three years to go, and be­set with the low­est ap­prov­al rat­ings of his pres­id­ency, Miller says, "Obama is far more fo­cused on the middle class than the Middle East."¦ He can­not dom­in­ate; he has to del­eg­ate." What may cause ten­sion between them is that "un­like his boss, Kerry ac­tu­ally be­lieves in the power of dip­lomacy," Miller adds. The White House dis­putes that char­ac­ter­iz­a­tion, but when it comes time to cut con­tro­ver­sial, pos­sibly polit­ic­ally tox­ic, com­prom­ises with the Ir­a­ni­ans, Syr­i­ans, Is­rael­is, or Palestini­ans, Miller asks, will Obama "have Kerry's back?"
As 2014 ush­ers in dead­lines for the crit­ic­al, po­ten­tially world-trans­form­at­ive ne­go­ti­ations that Kerry has set in mo­tion, there may be a subtle shift in in­flu­ence in­side the Obama ad­min­is­tra­tion. Be­cause each of these talks now has a life of its own, it is in­creas­ingly likely that the White House will be fol­low­ing Kerry's lead, for bet­ter or worse, rather than the oth­er way around.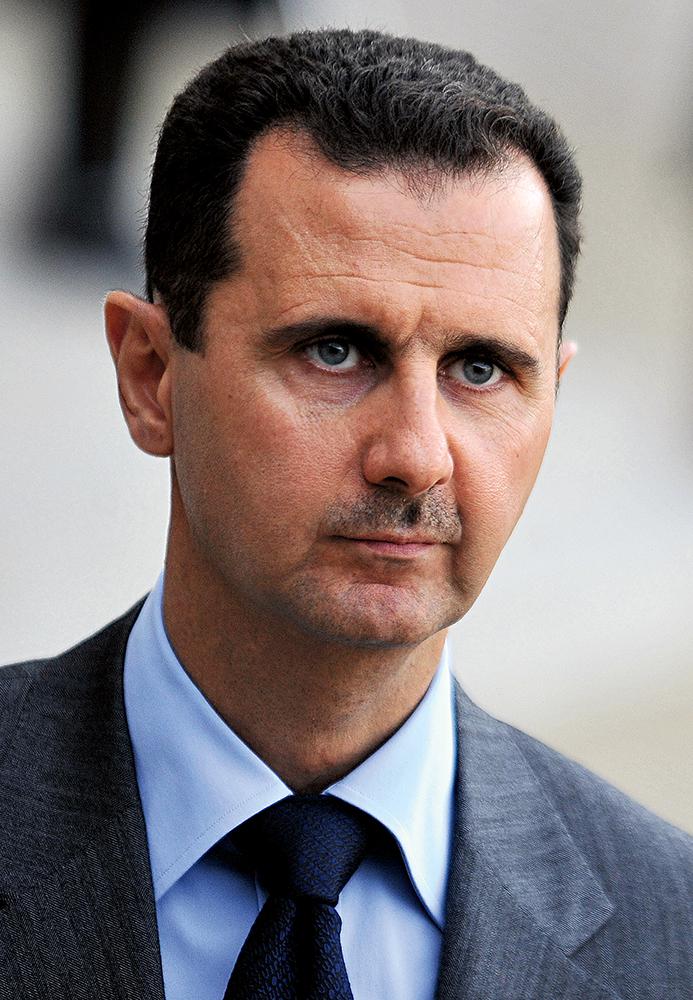 Ex­hib­it A: Syr­ia. From the be­gin­ning of the hor­rif­ic civil war that has taken more than 130,000 lives, it was clear that the pres­id­ent has wanted a min­im­al U.S. pres­ence in Syr­ia, save for hu­man­it­ari­an aid, and that to him any hope of get­ting Bashar al-As­sad out through a lar­ger U.S. in­ter­ven­tion was "ma­gic­al think­ing," as he re­cently told The New York­er. Syr­i­an Pres­id­ent Bashar al-As­sad (UPI/Eco Clem­ent)It was also clear that Kerry thought this was the wrong ap­proach. Upon tak­ing of­fice, the sec­ret­ary of State ob­liquely cri­ti­cized the pres­id­ent for his timid­ity on Syr­ia, say­ing the ad­min­is­tra­tion was "late" in help­ing the once mostly sec­u­lar rebels against As­sad. Kerry also told Con­gress that "one of the reas­ons As­sad has been us­ing [chem­ic­al weapons] is be­cause they have, up un­til now, made the cal­cu­la­tion that the West writ large and the United States par­tic­u­larly are not go­ing to do any­thing about it."
Last sum­mer, when evid­ence moun­ted that the Syr­i­an re­gime had in­deed used chem­ic­al weapons, Kerry eagerly went in front of the cam­er­as to con­demn As­sad as a "thug and a mur­der­er" who faced im­min­ent U.S. re­tali­ation. And when an equi­voc­at­ing Obama un­der­cut him by say­ing he planned only a "lim­ited, nar­row act" against As­sad (adding, with con­sum­mate war-wear­i­ness, "A lot of people think something should be done, but nobody wants to do it") and then kicked the de­cision over to Con­gress, it was Kerry who, with help from Rus­sia, res­cued the day. Even as Con­gress was on the verge of re­ject­ing an at­tack, cre­at­ing a pos­sible con­sti­tu­tion­al crisis, Kerry quickly ne­go­ti­ated a deal with the same thug and mur­der­er he'd just con­demned, com­pel­ling As­sad to sur­render his chem­ic­al weapons. At his year-end news con­fer­ence in Decem­ber, Obama called last Septem­ber's ac­cord one of his biggest tri­umphs in a gen­er­ally grim 2013. What the pres­id­ent didn't men­tion was how close he'd come in­stead to cre­at­ing, all by him­self, the biggest hu­mi­li­ation of his pres­id­ency. It was mainly Kerry who trans­formed pres­id­en­tial dither­ing in­to dip­lo­mat­ic gold.
More re­cently, Kerry re­sur­rec­ted the Geneva peace ini­ti­at­ive on Syr­ia that the White House al­lowed to lapse in­to ir­rel­ev­ance a year and a half ago. Now he's push­ing the bound­ar­ies of the pos­sible with re­gard to a war that has grown ex­po­nen­tially harder to re­solve. Where­as in the sum­mer of 2012, As­sad was be­sieged (even Rus­sia was hint­ing he might be pushed out) and the rebel op­pos­i­tion was more uni­fied and sec­u­lar, today the Syr­i­an dic­tat­or is amply sup­plied by the Rus­si­ans and sup­por­ted by Ir­a­ni­an-backed Hezbol­lah. The op­pos­i­tion, mean­while, has frac­tured bit­terly, and its strongest ele­ments are rad­ic­al Is­lam­ist mi­li­tias, which are fight­ing each oth­er (lead­ing some in­tel­li­gence ex­perts to sug­gest that, as bad as As­sad is, what might fol­low would be worse). The Syr­i­an Na­tion­al Co­ali­tion rep­res­ent­ing the rebels in Geneva is in­creas­ingly com­ing to re­semble the Ir­aqi Na­tion­al Con­gress led by Ahmad Chalabi be­fore the 2003 Ir­aq in­va­sion: It is a group that is largely made up of ex­iles and without in­flu­ence in­side its own coun­try. Yet here, Kerry ap­pears to be de­mand­ing the im­possible, gambling Amer­ic­an cred­ib­il­ity once again, as he's already done by re­start­ing the long-dormant talks between Is­rael­is and Palestini­ans and by over­see­ing the Ir­an nuc­le­ar deal. He is pub­licly in­sist­ing that As­sad must go when it is clear the Syr­i­an lead­er, now re­l­at­ively stronger, will not. At some point, Kerry may have to ne­go­ti­ate a truce with him that will also re­quire pain­ful com­prom­ise.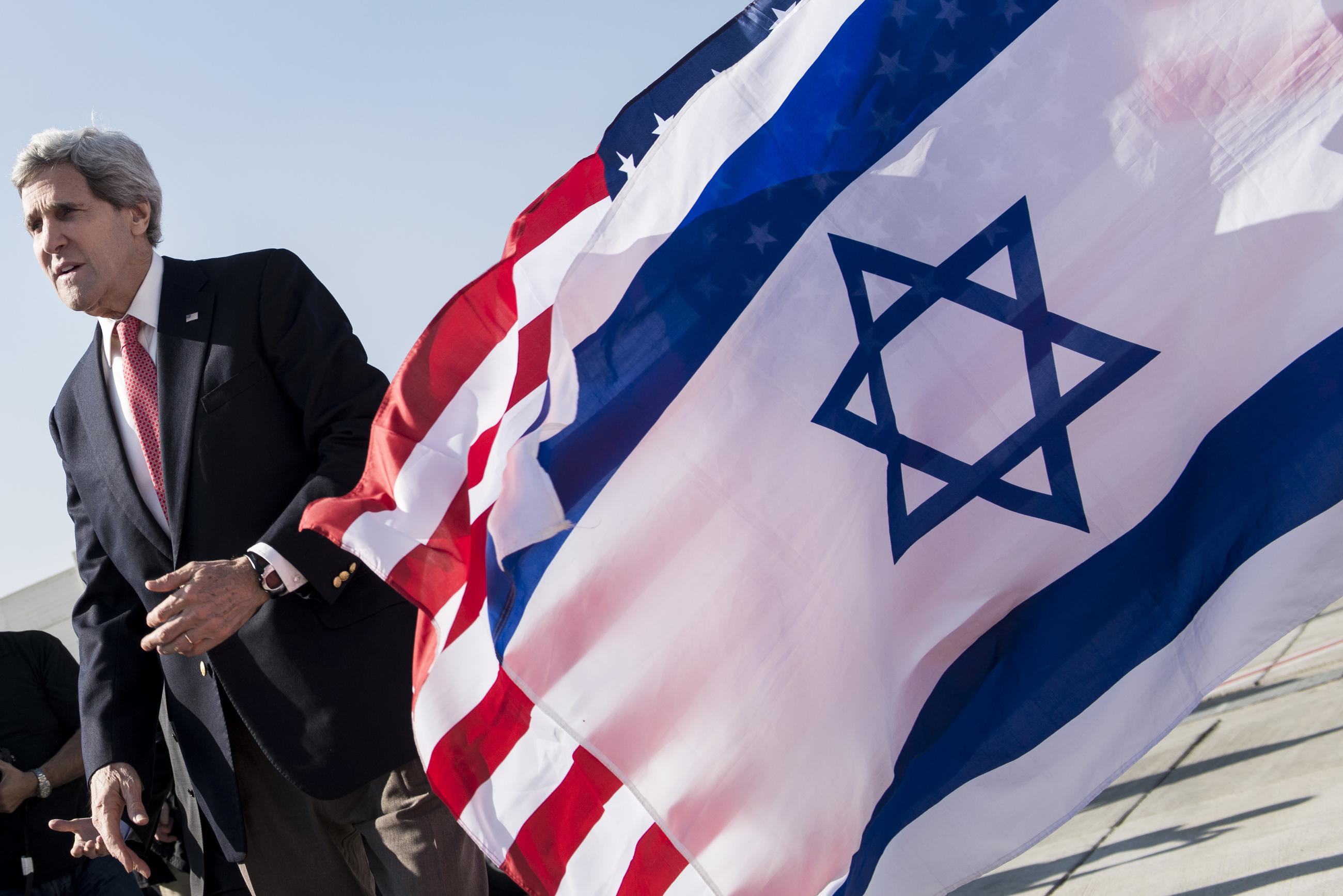 Some of Kerry's long­time col­leagues on Cap­it­ol Hill are sur­pris­ingly harsh in their as­sess­ments of the man who, with­in the halls of the Sen­ate, is be­gin­ning to earn a repu­ta­tion as John Quix­ote. Kerry's old Vi­et­nam com­rade John Mc­Cain, who worked closely with him on restor­ing re­la­tions with Hanoi and in­tro­duced him at his con­firm­a­tion hear­ing, is among the most pub­licly crit­ic­al. "John Kerry is an old and dear friend who sees the world as he wants it to be and not as it is," Mc­Cain says. "He makes these op­tim­ist­ic state­ments that do not have reas­on to be op­tim­ist­ic. That raises ex­pect­a­tions. When they don't come to fruition, then there's a com­men­sur­ate per­cep­tion that the United States is flail­ing around and the pres­id­ent is dis­en­gaged." (BRENDAN SMIA­LOWSKI/AFP/Getty Im­ages)
Mc­Cain re­cently called Kerry a "hu­man wreck­ing ball" for sign­ing an in­ter­im deal with Ir­an that lif­ted some sanc­tions in ex­change for Tehran's pledge to sus­pend en­rich­ment of urani­um to 20 per­cent, or near-weapons-grade levels. Asked wheth­er that as­sess­ment ap­plied to oth­er is­sues as well, Mc­Cain didn't hes­it­ate to tick off where else he thought Kerry was mak­ing a muddle of U.S. for­eign policy: "The Palestini­an-Is­raeli peace pro­cess. Re­la­tions with Saudi Ar­a­bia. A lack of at­ten­tion to Asia, as China has be­come more con­front­a­tion­al. What is our policy to­ward Egypt? Can any­one ex­plain it to me? John Kerry flies to Saudi Ar­a­bia and says everything's fine. I met with the king; he said everything's not fine. Kerry goes to Is­rael, meets with Bibi [Net­an­yahu], and says, 'We're to­geth­er on [the Palestini­an peace talks].' They're not."
Sen. Bob Cork­er, R-Tenn., the rank­ing mem­ber of the For­eign Re­la­tions Com­mit­tee that Kerry once headed, is less of a firebrand than Mc­Cain, but he agrees with his as­sess­ment of the sec­ret­ary of State. "I un­der­stand [Kerry] wants to cre­ate a leg­acy, and you want to know the truth, I hope on be­half of our coun­try, he does. But some­times I just think he's so anxious to make a deal, it wor­ries me."¦ I don't think he grasps real­ity some­times."
Kerry de­clined to be in­ter­viewed for this art­icle, but his top aides counter that the sec­ret­ary's will­ing­ness to take huge risks has already paid off. "The first boat­load of chem­ic­al weapons left Syr­ia earli­er this month," says Douglas Frantz, Kerry's as­sist­ant sec­ret­ary for pub­lic af­fairs. "For the first time in four dec­ades, the U.S. gov­ern­ment and Ir­an are en­gaged in ser­i­ous ne­go­ti­ations. I don't think this is the work of someone who's ca­reen­ing wildly around the globe. By any meas­ure, this is ser­i­ous dip­lomacy."
Even with­in the White House, some of­fi­cials are en­er­gized by Kerry's all-in dip­lomacy, fol­low­ing the ten­ure of Clin­ton, whom one Na­tion­al Se­cur­ity Coun­cil of­fi­cial de­scribed as re­luct­ant, "al­most to a fault, to get in­to things that were po­ten­tially risky." In­deed, what is strik­ingly dif­fer­ent about all these dip­lo­mat­ic ef­forts, com­pared with Obama's first term and George W. Bush's eight years be­fore that, is the de­gree to which Kerry is per­son­ally in­volved in the peace­mak­ing. For more than a dec­ade now, U.S. ad­min­is­tra­tions have left the ne­go­ti­at­ing over Ir­an to the Europeans, or left the ne­go­ti­at­ing over Mideast peace to the Is­rael­is and Palestini­ans them­selves, or ap­poin­ted spe­cial en­voys who had little pres­id­en­tial back­ing and pro­duced few­er res­ults.
Today, each of these mo­nu­ment­al ef­forts has an un­mis­tak­able Amer­ic­an im­prim­at­ur: If any of these talks suc­ceed, they could make his­tory — and turn Barack Obama in­to a his­tor­ic pres­id­ent. But if they fail, they will be­cloud Obama's second term abroad as much as the pres­id­ent's many do­mest­ic dif­fi­culties are now driv­ing down his ap­prov­al rat­ings at home.
Des­pite Kerry's im­mense ex­er­tions, the odds are against suc­cess. Among crit­ics abroad and on Cap­it­ol Hill there is a sense that Kerry, with all his fren­et­ic travel (he has been to the Mideast 10 times already), is turn­ing in­to something of a dip­lo­mat­ic cow­boy, a sec­ret­ary of State who is over­eager and is al­low­ing his private am­bi­tions to dic­tate the na­tion­al in­terest. And he ap­pears to want to do it all him­self, dis­pens­ing with the spe­cial en­voys that dom­in­ated Obama's first term. No one was blunter with such cri­ti­cism than Is­raeli De­fense Min­is­ter Moshe Yaalon, who in Janu­ary re­portedly mocked Kerry as "mes­si­an­ic" and said, "The only thing that can 'save us' is for John Kerry to win a No­bel Prize and leave us in peace." (Yaalon later apo­lo­gized.)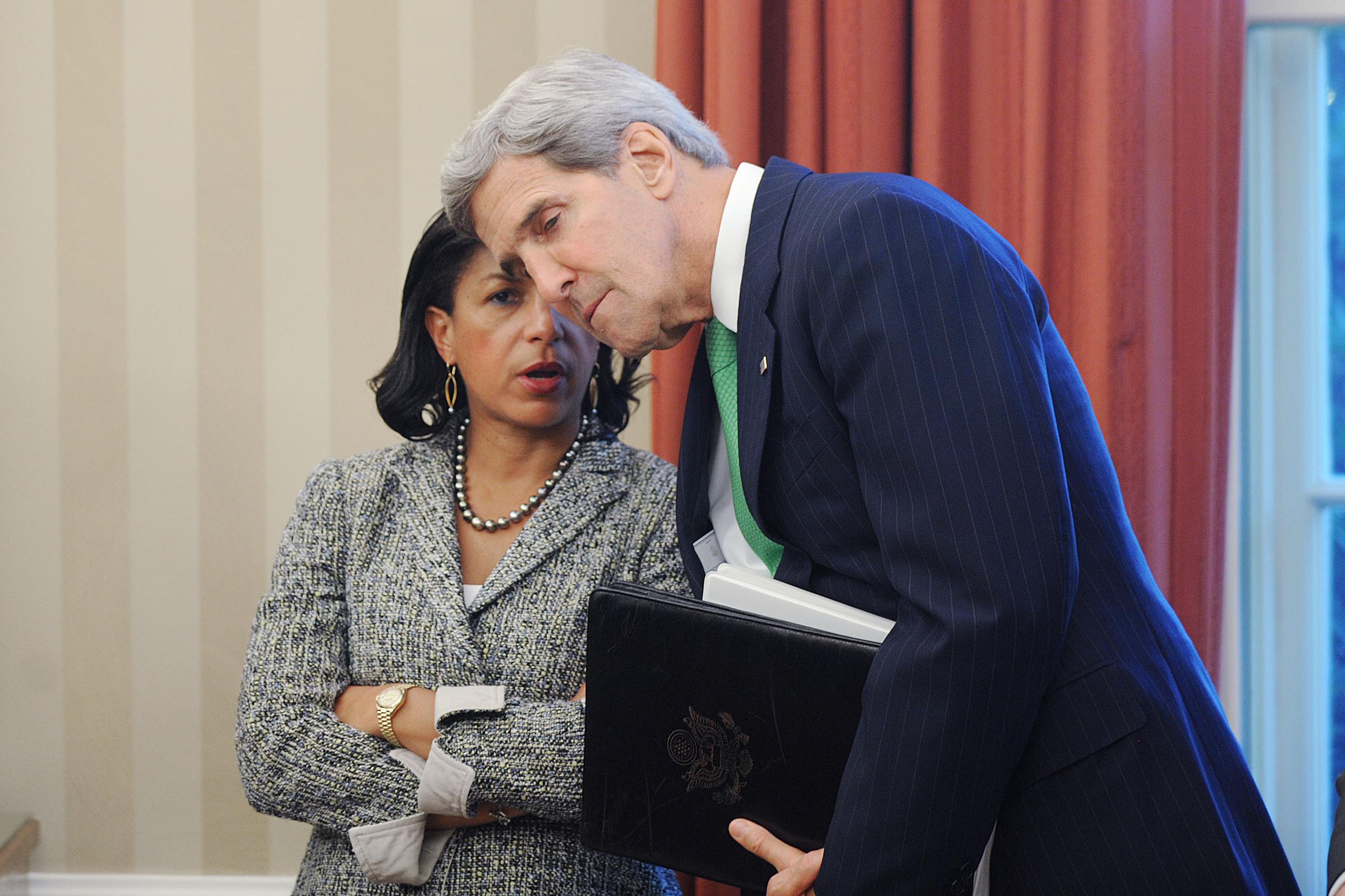 For now, with these crit­ic­al ne­go­ti­ations all still in play, the ma­jor play­ers in the ad­min­is­tra­tion have stayed mostly on mes­sage. Des­pite the pres­ence of two siz­able egos in Kerry and Na­tion­al Se­cur­ity Ad­viser Susan Rice, who has been in of­fice sev­en months, there have been few vis­ible rifts between the State De­part­ment and the White House. "A very Happy Birth­day to my friend and col­league John Kerry!" Rice tweeted when Kerry turned 70 on Dec. 11. Na­tion­al Se­cur­ity Ad­visor Susan Rice and Sec­ret­ary of State John Kerry (Olivi­er Douli­ery-Pool/Getty Im­ages)
Even so, signs of ten­sion have emerged between Kerry and Rice over the sec­ret­ary of State's will­ing­ness to look the oth­er way at the mor­al of­fenses of po­ten­tial ne­go­ti­at­ing part­ners such as Egypt's coup lead­ers in pur­su­ing the deals he so badly wants. The res­ult, some­times, has been mixed sig­nals from the ad­min­is­tra­tion. Rice was up­set when Kerry stopped in Egypt without rhet­or­ic­ally rap­ping the mil­it­ary junta that de­posed the elec­ted pres­id­ent, Mo­hammed Mor­si. On a trip last fall, Rice was un­com­prom­ising on the need for Afgh­anistan's in­furi­at­ingly re­cal­cit­rant pres­id­ent, Ham­id Kar­zai, to sign a bi­lat­er­al se­cur­ity agree­ment right away, while Kerry and De­fense Sec­ret­ary Chuck Hagel later gran­ted Kar­zai more time.
More sig­ni­fic­antly, Vice Pres­id­ent Joe Biden and some on the NSC ap­pear to be more will­ing to pull out of Afgh­anistan al­to­geth­er, pit­ting them against Kerry and the Pentagon, and prompt­ing a re­cent warn­ing from former De­fense Sec­ret­ary Robert Gates. "I'm hear­ing there is still a large num­ber of people in the White House who just want to pull the plug on Afgh­anistan al­to­geth­er and just get the hell out and leave no re­sid­ual force, and I think that would be a ter­rible mis­take," Gates said in Janu­ary after his book came out.
Rice also ap­pears much war­i­er of work­ing with Mo­scow; she spent much of her ten­ure as U.N. am­bas­sad­or trad­ing fierce barbs with her Rus­si­an coun­ter­part, Vi­taly Chur­kin. Kerry, by con­trast, is get­ting along fam­ously with Rus­si­an For­eign Min­is­ter Sergei Lav­rov, an­ger­ing Sen­ate hawks like Mc­Cain. "It makes me sad to see John Kerry prais­ing Lav­rov, call­ing him his friend, ap­pre­ci­at­ing his work on the chem­ic­al-weapons is­sue in Syr­ia," Mc­Cain told Na­tion­al Journ­al. "Mean­while, it's Rus­si­an planes that are killing Syr­i­ans, full of con­ven­tion­al weapons. It's an Or­wellian ex­per­i­ence."
Above all, where­as Rice led a ma­jor policy re­view last year that sought to define down Amer­ica's role in the Middle East, Kerry has al­ways wanted much deep­er in­volve­ment, be­gin­ning with Mideast peace talks and strikes against air­fields in Syr­ia, along with es­tab­lish­ing a hu­man­it­ari­an safety zone. While it is true that the White House pushed as hard as Kerry has for ne­go­ti­ation with Ir­an's new re­form­ist gov­ern­ment, hav­ing star­ted up a secret back chan­nel in late 2011, that was mainly to ad­vance one of the pres­id­ent's main goals — non­pro­lif­er­a­tion — and to avoid mil­it­ary con­front­a­tion. "Any­thing labeled 'non­pro­lif­er­a­tion' and 'coun­terter­ror­ism' gets the White House's at­ten­tion. The no­tion of Amer­ic­ans as peace­makers does not," says one seni­or of­fi­cial who works for the ad­min­is­tra­tion.
Obama's first term began with im­press­ive speeches abroad. But apart from a few dip­lo­mat­ic suc­cesses, such as the Ir­an open­ing and a shaky peace pact in Su­dan, the pres­id­ent's first four years were dis­tin­guished over­seas mainly by the up­grad­ing of drone war­fare in­to Amer­ica's primary line of de­fense, and the killing of Osama bin Laden. Partly that was be­cause Obama in­her­ited a down­graded Amer­ica from George W. Bush — an Amer­ica that was "war weary" (one of the pres­id­ent's most fre­quently de­ployed phrases when he speaks about for­eign policy) and look­ing home­ward. Hil­lary Clin­ton's cau­tion re­flec­ted those views. But it was also be­cause Obama was nev­er big on the pre­sump­tion of Amer­ic­an power, the tra­di­tion­al idea of the "in­dis­pens­able na­tion" that was tar­nished by Bush's er­rors of judg­ment in Ir­aq and Afgh­anistan. His dra­mat­ic es­cal­a­tion of drone war­fare has been one way of as­sert­ing Amer­ic­an power while sim­ul­tan­eously re­main­ing at arm's length.
Kerry's ap­proach is dif­fer­ent, and the reas­ons may be par­tially gen­er­a­tion­al. Kerry's old-fash­ioned Amer­ic­an be­lief in the lim­it­less pos­sib­il­it­ies of U.S. dip­lomacy and prestige is the sort of at­ti­tude that still pre­vailed when a young John Kerry en­lis­ted in the Nav­al Re­serve in 1966. Obama and Rice, a gen­er­a­tion young­er, ap­pear to see risks more than op­por­tun­it­ies in many places. As the seni­or of­fi­cialputs it, sum­ming up their re­spect­ive at­ti­tudes: "Obama sees the down­side in everything, while Kerry seems to be­lieve he can do any­thing."
Dat­ing from his sear­ing life ex­per­i­ence as a dec­or­ated war­ri­or and then a peace­maker in Vi­et­nam, Kerry has a pas­sion­ate be­lief in re­con­cili­ation with ad­versar­ies, and a will­ing­ness to deal with al­most any dic­tat­or or auto­crat who has the power to de­liv­er it. Ever since Kerry fam­ously ques­tioned, as a re­turn­ing Vi­et­nam vet­er­an, how Wash­ing­ton's poli­cy­makers could ask a sol­dier "to be the last man to die for a mis­take," friends have said his fierce op­pos­i­tion to a war he be­lieved was wrong fueled his am­bi­tions to try to be a peace­maker, no mat­ter what the odds.
Yet Kerry's world­view was also shaped by one of his sig­na­ture achieve­ments in 28 years as a sen­at­or: restor­ing dip­lo­mat­ic ties with Hanoi. "Re­con­cili­ation with Vi­et­nam is something he worked very hard on," says Chris Gregory, a one­time cam­paign aide and a Vi­et­nam vet­er­an who has known Kerry since his an­ti­war days. "It helped form his views on dip­lomacy." Now, says Gregory, the world is get­ting a glimpse of Kerry Un­bound. "In his polit­ic­al ca­reer he's had to be de­lib­er­at­ive and pa­tient. Now he's set free of all con­straints. He's just go­ing to keep go­ing and go­ing and go­ing, and he won't stop. He's not go­ing to take or­ders from Susan Rice or any­body else really."¦ I think he's hav­ing a lot of fun."
Kerry seems to be. Last fall he re­vis­ited Vi­et­nam, sim­ul­tan­eously tweak­ing Hanoi's com­mun­ist over­seers by at­tend­ing Cath­ol­ic Mass in Sai­gon and his Cap­it­ol Hill crit­ics who say he's neg­lect­ing Asia. And yet some ar­gue that between Kerry's eager­ness for old-style peace­mak­ing and the White House's cau­tion, a lot of broad­er dip­lomacy is be­ing missed. Im­port­ant al­li­ances, they com­plain, are be­ing giv­en short shrift: re­la­tions with the Saudis, the Gulf states, the French, the Ja­pan­ese. Con­stitu­en­cies are feel­ing ig­nored, es­pe­cially in an Ar­ab world that has seen this ad­min­is­tra­tion sup­port re­volu­tion only half­heartedly over the last three years, and today is all but si­lent.
Where­as Hil­lary Clin­ton made a point of try­ing to de­liv­er big trans­form­at­ive speeches — on In­ter­net free­dom, on the need for fun­da­ment­al re­form in the Ar­ab world — Kerry is fo­cused on the mech­an­ics of deals, ap­ply­ing the "big Kerry arm" to the shoulders of un­co­oper­at­ive world lead­ers and try­ing to be on top of every erupt­ing crisis at once. "Some say he's spread­ing him­self too thin," says Jo­nah Blank of Rand, a former aide to Kerry on the Sen­ate For­eign Re­la­tions Com­mit­tee. "But many dip­lo­mat­ic break­throughs come from simply be­ing in the right place at the right time. Was it lucky that Putin took him up on his of­fer to have As­sad give up all his chem­ic­al weapons? Luck — and hard work."
But even some of those friendly to Kerry won­der if the pen­du­lum has swung too far from Clin­ton's "people to people" dip­lomacy. "The Ar­ab world is fa­cing its greatest polit­ic­al earth­quake in a half-cen­tury, and there are 150 mil­lion Ar­abs un­der 30 that we could be reach­ing out to in ways that will se­cure our in­terests for years to come," says Tamara Cof­man Wittes of the Brook­ings In­sti­tu­tion, who served as deputy as­sist­ant sec­ret­ary of State for the Near East in Obama's first term. "They want to join the world Amer­ica made. That's about pres­sur­ing gov­ern­ments for re­forms, talk­ing to coun­tries in trans­ition." As an ex­ample, Wittes says the ad­min­is­tra­tion is all but ig­nor­ing Tunisia right now even though the coun­try is "at a cru­cial tip­ping point between be­com­ing the first suc­cess­ful demo­crat­ic trans­ition in the Ar­ab world and fall­ing in­to ter­ror­ism fueled by in­stabil­ity." In Libya, the ad­min­is­tra­tion re­spon­ded to the 2012 death of Am­bas­sad­or Chris Stevens and the em­bar­rass­ing Benghazi im­broglio by with­draw­ing its at­ten­tion al­to­geth­er, leav­ing the coun­try to mi­li­tias.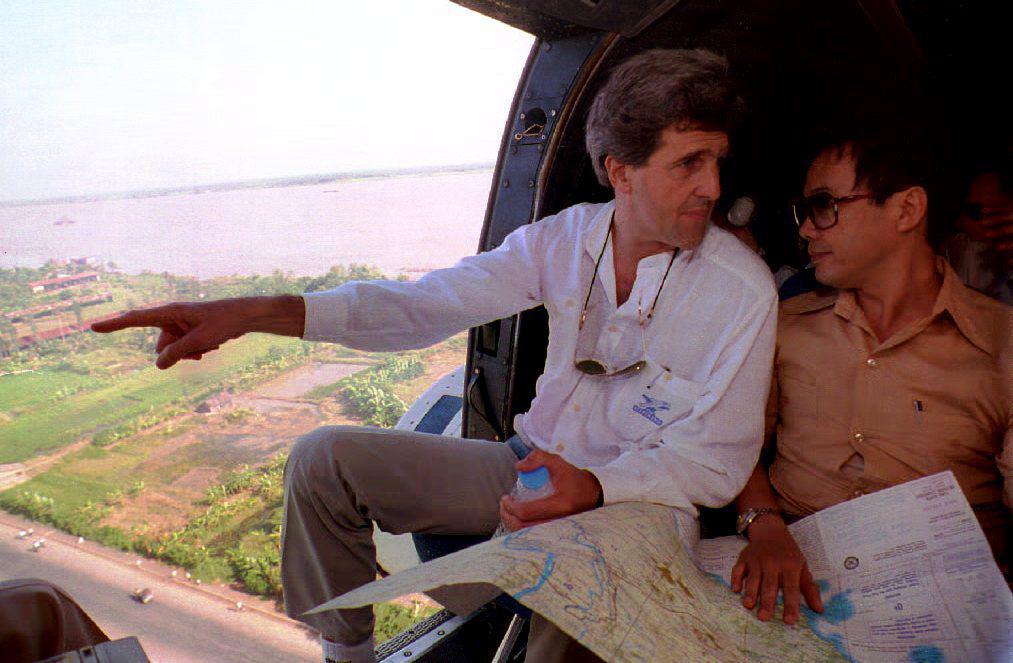 Much of the con­gres­sion­al op­pos­i­tion to Kerry's dip­lomacy has centered on the in­ter­im deal with Ir­an, which crit­ics like Mc­Cain and Cork­er say sur­rendered too much to Tehran for too little in re­turn. But they also be­lieve that Rus­sia and China have got­ten the bet­ter of a U.S. ad­min­is­tra­tion that is just a little too eager to make peace. They say there is no over­arch­ing glob­al strategy, with con­flict­ing sig­nals com­ing out of the White house and the State De­part­ment. "It's all a little Key­stone Kop-ish, as if the left arm isn't talk­ing to the right arm," says Cork­er. "I have to say it's hard to un­der­stand where the ad­min­is­tra­tion is go­ing, policy-wise. There's no ques­tion we are be­ing viewed with a lot of con­cern about our cred­ib­il­ity."¦ I think that's why you saw China do what it did in the East China Sea [pro­voc­at­ively de­clar­ing an "air-de­fense iden­ti­fic­a­tion zone" over a group of dis­puted is­lands]. Also Putin step­ping out. There's just no push­back. I get the im­pres­sion the ad­min­is­tra­tion is try­ing to sweep things un­der the rug for the next three years so there's no con­flict." John Kerry points to a ground po­s­i­tion as he looks over a map with Nguen Xuan Phong of the Vi­et­namese For­eign Min­istry while fly­ing over the Mekong river delta 20 Novem­ber, 1992. (POOL/AFP/Getty Im­ages)
The ad­min­is­tra­tion heatedly denies such char­ac­ter­iz­a­tions. A seni­or of­fi­cial close to Kerry says the sec­ret­ary has had "scream­ing matches" with Lav­rov, most re­cently in in­sist­ing that the Rus­si­an and Syr­i­an del­eg­a­tions at­tend the Syr­ia peace con­fer­ence even if Ir­an was not in­vited. Dav­id Wade, Kerry's chief of staff, also notes that Kerry will have made five trips to Asia by Feb­ru­ary and is shor­ing up the "pivot" by fo­cus­ing on strength­en­ing U.S. re­la­tions with South­east Asi­an na­tions that bor­der China's un­der­belly. And already, Kerry has prag­mat­ic­ally walked back ex­pect­a­tions for Mideast and Syr­i­an peace, sug­gest­ing that the early dead­lines for agree­ments will not be met.
Both Kerry and Rice have also oc­ca­sion­ally cri­ti­cized for­eign lead­ers for rights ab­uses. In Decem­ber, Kerry ex­pressed his "dis­gust" with the crack­down on pro-West­ern demon­strat­ors by Ukrain­i­an Pres­id­ent Vikt­or Ya­nukovich, who is al­lied with Putin. Rice, in a re­cent speech at the an­nu­al sum­mit of Hu­man Rights First, bluntly cri­ti­cized both Putin and Chinese lead­er Xi Jin­ping. But there's no deny­ing that some of Amer­ica's most stal­wart al­lies are deeply up­set with this new let's-make-a-deal ap­proach to the world. The Saudis, out­raged over what they see as ap­pease­ment of Ir­an and As­sad, are openly de­clar­ing in­de­pend­ence from U.S. policy, arm­ing the Le­banese army on their own. Tur­key is peeved over the on-again, off-again U.S. pledge to sta­bil­ize Syr­ia, arm the rebels, and provide more refugee sup­port. In Asia, al­lies were un­happy with the mixed mes­sage de­livered by Wash­ing­ton when at first it de­fi­antly ordered U.S. B-52 fly­overs and then ad­vised U.S. com­mer­cial air­liners to ob­serve China's new de­fense zone. Shinzo Abe, Ja­pan's new hard-line prime min­is­ter, is also privately telling vis­it­ing U.S. politi­cians that he doesn't feel he can rely on Wash­ing­ton any longer against China. Says James Risch of Idaho, an­oth­er GOP sen­at­or on the For­eign Re­la­tions Com­mit­tee: "If what is go­ing on con­tin­ues, it's go­ing to be a dis­aster."
Kerry and his ad­min­is­tra­tion al­lies note that, thanks to a dys­func­tion­al Con­gress, only half of State's as­sist­ant sec­ret­ar­ies and un­der­sec­ret­ar­ies have been con­firmed, hob­bling the routine up­keep of re­la­tion­ships. And they say it's wrong to con­fuse act­ive peace dip­lomacy with an ad­mis­sion of weak­ness. The bold­est ini­ti­at­ives al­ways up­set the status quo that coun­tries like Saudi Ar­a­bia and Is­rael want to pre­serve, but they must be tried. "It's easy for people to stand on the side­lines and cri­ti­cize when it's Sec­ret­ary Kerry who's tak­ing on the tough is­sues head on," says State De­part­ment spokes­wo­man Mar­ie Harf. "What's the oth­er op­tion? Do­ing noth­ing? That's crazy."
Kerry knows well that, whenev­er ten­sions have emerged between sec­ret­ar­ies of State and the White Houses they serve, in­vari­ably it has been the sec­ret­ary who has paid the polit­ic­al price. Dur­ing World War I, Robert Lans­ing dis­dained Woo­drow Wilson's dreams of "mak­ing the world safe" for demo­cracy and self-de­term­in­a­tion — and found him­self ig­nored, de­rided, and then fired. After Harry Tru­man as­sumed power from FDR in 1945, Jimmy Byrnes be­haved as if he thought that he should have been pres­id­ent; he got his pink slip right quick. And a sec­ret­ary of State who dares take on the pres­id­ent's proxy, the na­tion­al se­cur­ity ad­viser, is also typ­ic­ally as­sured of a short stay in Foggy Bot­tom. Henry Kis­sing­er, with Nix­on's ear, turned Wil­li­am Ro­gers in­to a non­entity. In the Carter ad­min­is­tra­tion, Na­tion­al Se­cur­ity Ad­viser Zbig­niew Brzez­in­ski fought an all-too-pub­lic battle with Sec­ret­ary of State Cyr­us Vance, lead­ing to Vance's resig­na­tion; and, of course, Colin Pow­ell fam­ously found him­self down­graded from na­tion­al hero to back­bench­er in the Bush 43 White House, which all but ig­nored him and then let him go.
Not sur­pris­ingly, Kerry has sought to work closely with the White House. Frantz re­calls that his first en­counter upon join­ing the ad­min­is­tra­tion was see­ing Kerry "com­ing out of a meet­ing with Susan Rice with his arm around her. Once that hap­pens to you, you nev­er for­get it. It's a nice feel­ing that tells you you're a part of Kerry World." Be­fore he took of­fice, Kerry met with the fra­tern­ity of former sec­ret­ar­ies of State, in­clud­ing George Schultz, who warned him that the "key to suc­cess" would be to man­age his re­la­tion­ship with the pres­id­ent and the NSC.
Kerry may also be leery of sink­ing too far in­to the aptly nick­named Foggy Bot­tom, a place of in­ter­min­able memos and re­ports with which his own fath­er, Richard Kerry, grew dis­en­chanted. "He went in­to the State De­part­ment think­ing they were of­ficers who could change the world, and in­stead found a bur­eau­cracy," Kerry said after his fath­er's death in 2001. That has pro­voked some com­plaints in­side State that he's not "us­ing the build­ing" — that he's by­passing his own de­part­ment's ex­perts and is let­ting cru­cial re­la­tion­ships with old al­lies with­er away while he pur­sues his dream of re­ori­ent­ing re­la­tions in the Mideast. "The sec­ret­ary is ba­sic­ally a one-man State De­part­ment," says a long­time U.S. dip­lo­mat who served un­der Obama in his first term.
Wade, Kerry's chief of staff, coun­ters that Kerry is avoid­ing "polit­ic­al" ap­point­ments, seek­ing out the best of the best ca­reer For­eign Ser­vice of­ficers and gradu­ally del­eg­at­ing crit­ic­al tasks to them, in de­fer­ence to his fath­er's ad­vice. "Many tal­en­ted people the sec­ret­ary ad­mires wanted more po­s­i­tions to go polit­ic­al, but the sec­ret­ary has strong feel­ings about lever­aging the build­ing and the For­eign Ser­vice wherever he can," says Wade. "That's a leg­acy of where he comes from per­son­ally."
Rice and Kerry are both prag­mat­ists, and both are also eager to ad­dress transna­tion­al threats, es­pe­cially cli­mate change. Both have done their share of com­prom­ising with auto­crats to make messy prob­lems go away. Right now, the two of them are in tenu­ous bal­ance. "I think the White House likes Kerry go­ing out and tak­ing a lot of heat," says a former Kerry aide. "They like the idea that they can float tri­al bal­loons through Kerry. If they float, Obama gets the cred­it. If they shut down, it's just be­cause Kerry failed. As of now, more are float­ing than sink­ing."
But Kerry has staked so much of the ad­min­is­tra­tion's cred­ib­il­ity on these ma­jor ne­go­ti­at­ing ef­forts that if they be­gin to fail, ten­sions between him and the White House will likely grow . It's not sur­pris­ing that, know­ing 2014 will be a crit­ic­al year on most of these fronts, Kerry spent New Year's Day in Jer­u­s­alem and Ramal­lah, strong-arm­ing the re­luct­ant Is­rael­is and Palestini­ans. Loom­ing above it all is the six-month ne­go­ti­at­ing peri­od set out un­der the in­ter­im agree­ment with Ir­an: Some­how Kerry must find a way to get Ir­an to com­mit to some dis­man­tle­ment of its nuc­le­ar pro­gram while con­ced­ing enough to Tehran to al­low Ir­an's polit­ic­al re­form­ists to save face. At the same time, he can't give up too much without pro­vok­ing out­rage from Is­rael and his crit­ics on Cap­it­ol Hill. Yet here, just as in Syr­ia, he faces what ap­pears to be dead­lock in the mak­ing: The West in­sists on shut­ting down much of Ir­an's cent­ri­fuge pro­gram, while Ir­a­ni­an Pres­id­ent Has­an Rouh­ani re­cently de­clared in an in­ter­view with CNN that this was out of the ques­tion.
If Kerry suc­ceeds at any of these ini­ti­at­ives, say those who know him well, it will be by do­ing what he does best: out­last­ing every oth­er play­er. "He's nev­er had an off but­ton," Wade says. "What he'll do is out­work all those con­straints," Chris Gregory says. "He'll just work harder than any­one else." If the pres­id­ent hopes to avoid fail­ure in his second term, Kerry will have to.