Nobody in Wash­ing­ton is happy with the de­fense budget cuts com­ing next year. But the Pentagon and mem­bers of Con­gress each have their own ideas about how to spend any ex­tra cash.
The Pentagon is hop­ing to min­im­ize the full im­pact of the budget cuts with some ex­tra fin­an­cial pad­ding. It has re­ques­ted a budget of $496 bil­lion for next year — which meets the budget caps Con­gress im­posed — but the Pentagon has also sub­mit­ted a hefty wish list of pro­grams it wants if Con­gress can find an ex­tra $26 bil­lion.
However, not all of law­makers' pet pro­jects are in the Pentagon's base budget or even its wish list. Mem­bers of Con­gress are de­cry­ing the Pentagon's pro­posed cuts to de­fense pro­grams that could cause them polit­ic­al pain in their dis­tricts — and they des­per­ately want to get them fun­ded.
Na­tion­al Journ­al has out­lined some of the key pri­or­it­ies the Pentagon and Con­gress have in their du­el­ing wish lists — and what they would cost.
Of course, this ex­tra cash is fic­tion­al, at least for now. There's no room in the budget, and Con­gress may not change the law to give the Pentagon more money to spend. If mem­bers in­sist the Pentagon must fund their pri­or­it­ies any­way, the Pentagon would have to in­stead slash oth­er pro­grams in the main budget it con­siders cru­cial.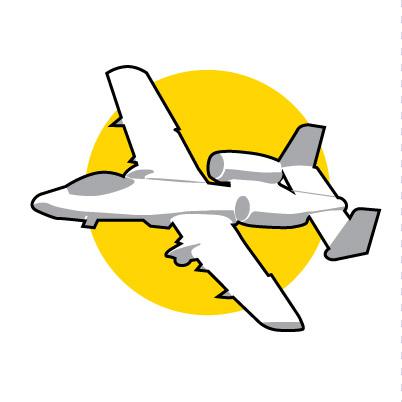 The Pentagon wants to re­tire the A-10 air­craft fleet to make room in its budget for oth­er air­craft, such as the F-35 fight­er jet. This would save $3.7 bil­lion over five years. (The De­fense De­part­ment could po­ten­tially save an­oth­er $500 mil­lion if a wing-re­place­ment pro­gram is also can­celed.) Sen. Kelly Ayotte, a New Hamp­shire Re­pub­lic­an whose hus­band was an A-10 pi­lot, and sen­at­ors whose states are home to the A-10s, such as Re­pub­lic­ans Saxby Cham­b­liss and Johnny Isak­son of Geor­gia and John Mc­Cain of Ari­zona, have all raised ob­jec­tions. They ar­gue the re­place­ment won't be ready im­me­di­ately and that the air­craft, which ex­cels at close air-sup­port mis­sions, have been im­port­ant for sav­ing lives in Ir­aq and Afgh­anistan.
Re­verse cuts to mil­it­ary pay and be­ne­fits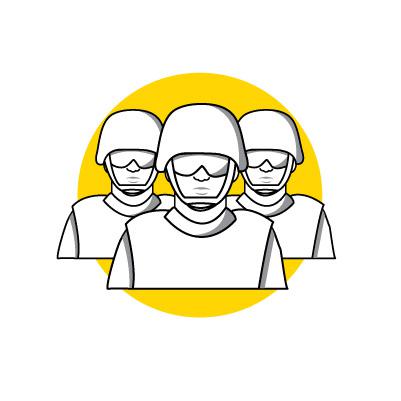 The Pentagon has been try­ing to rein in its grow­ing per­son­nel costs for a dec­ade, but it has made little pro­gress with a res­ist­ant Con­gress, which views cuts to mil­it­ary troops' pay and be­ne­fits polit­ic­ally un­pal­at­able. The Pentagon is pro­pos­ing a slew of re­forms that would slash its health care be­ne­fits, cap or freeze pay raises, and re­duce the hous­ing al­low­ance and com­mis­sary be­ne­fits — for a net sav­ings of $11.9 bil­lion over five years. But law­makers led by House Armed Ser­vices Com­mit­tee Chair­man Buck McK­eon are again drag­ging their heels, ar­guing Con­gress should await the res­ults of a com­mis­sion it set up, which is slated to come out with com­pre­hens­ive re­com­mend­a­tions next year to over­haul the mil­it­ary re­tire­ment and com­pens­a­tion sys­tem.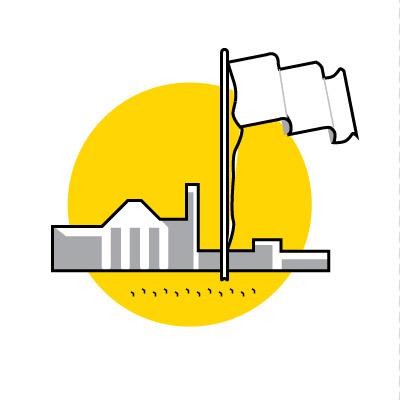 The Pentagon is call­ing for an­oth­er round of base clos­ures to be­gin in 2017. The U.S. is re­du­cing the size of its mil­it­ary force as it ends an era of war in Ir­aq and Afgh­anistan, and the Pentagon wants to get rid of in­fra­struc­ture it no longer wants or needs. The move is ex­pec­ted to cost $6 bil­lion ini­tially but then save $2 bil­lion each year af­ter­ward. But no law­makers want to see a base close in their dis­tricts. Among those scream­ing bloody murder about how the clos­ures would af­fect jobs and the loc­al eco­nomy are Ayotte and fel­low Sen. Jeanne Shaheen of New Hamp­shire, along with Sens. Richard Blu­menth­al and Chris Murphy and Rep. Joe Court­ney, all Con­necti­c­ut Demo­crats.
Keep the LCS pur­chases in­tact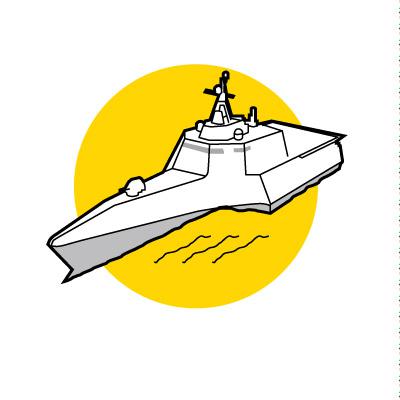 The Pentagon is scal­ing back its planned buy of Lit­tor­al Com­bat Ships from 52 ships down to 32. The con­tro­ver­sial ves­sel is no­tori­ous for its his­tor­ic delays and cost over­runs, and the Pentagon has com­mis­sioned a force to de­term­ine wheth­er it should build any more, modi­fy them, or sub­sti­tute an­oth­er small sur­face com­batant ship that might be bet­ter. Law­makers like Reps. Brad­ley Byrne, R-Ala., and Re­id Ribble, R-Wis., who rep­res­ent re­gions where jobs are tied to the ships' build­ing and con­tracts, are lob­by­ing the White House dir­ectly not to cut the or­ders
The Army wants an ex­tra $1.8 bil­lion to ramp up train­ing in or­der to make sure troops are as pre­pared as pos­sible for mil­it­ary op­er­a­tions.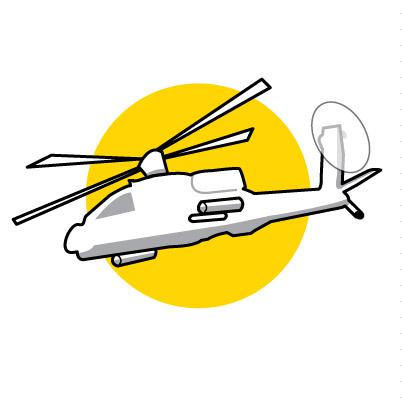 The Army wants to buy 26 ad­di­tion­al Apache heli­copters, which have been used in the Afgh­anistan and Ir­aq con­flicts. The cost to buy them would be $600 mil­lion.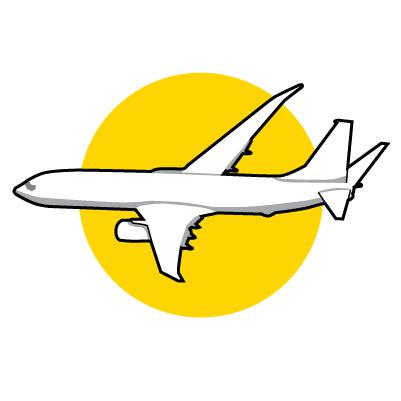 The Pentagon is ask­ing for $1.1 bil­lion to buy eight P-8A Po­s­eidon planes for the Navy. The mari­time war­fare air­craft can be used to hunt sub­mar­ines, to gath­er in­tel­li­gence, or — as they are cur­rently do­ing — to try to find a miss­ing plane.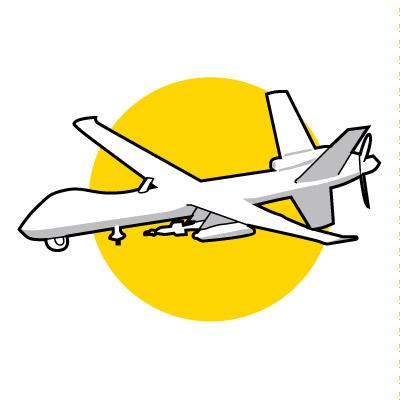 The Air Force wants 12 MQ-9 Reap­ers. These armed, un­manned air­craft are primar­ily used for in­tel­li­gence gath­er­ing, but they are also de­signed for pre­ci­sion strikes. The ad­di­tion­al planes would cost $200 mil­lion.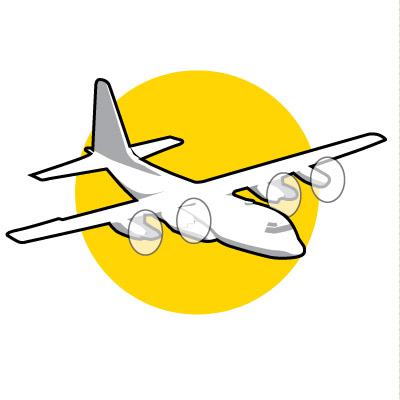 The Air Force is ask­ing for an ad­di­tion­al $1.1 bil­lion to buy 10 C-130 trans­port air­craft. The plane is fre­quently used for drop­ping troops and sup­plies in­to en­emy ter­rit­ory.