Add to Briefcase
May 5, 2014, 1 a.m.
HEALDS­BURG, Cal­if. — It's a Monday af­ter­noon in mid-March, and Re­pub­lic­an mul­ti­mil­lion­aire John Jordan is pre­par­ing to host House Speak­er John Boehner for din­ner the fol­low­ing Sat­urday — not that he sounds par­tic­u­larly ex­cited about it. "I know that, tra­di­tion­ally, that it makes donors feel good that the can­did­ates, the politi­cians come," he tells me, as he steps in­to the in­tim­ate din­ing room where they'll be eat­ing. "I really don't care."
Jordan isn't fuss­ing much over the menu, oth­er than to en­sure that there will be gen­er­ous amounts of the ac­claimed caber­net sauvign­on pro­duced on his 1,450-acre North­ern Cali­for­nia vine­yard. (Boehner's love of reds is widely known.) He does have one sur­prise in mind: a 9-foot mech­an­ized di­no­saur that will ap­pear, part­way through the meal, amid the gi­ant wine tanks that the din­ing room over­looks. Jordan wants the event — where he and oth­er donors will mingle with Boehner and se­lect staff — to be any­thing but bor­ing. Along those lines, he has one rule for his polit­ic­al guests: no speeches. "We all know what they're go­ing to say any­way," he ex­plains.
This is Boehner's second vis­it to the vine­yard in as many years. The last time the speak­er swung through town, in March 2013, Jordan — who took over the wine busi­ness from his par­ents — dashed off more than $80,000 in checks to his guest and vari­ous oth­er GOP groups. In­deed, ac­cord­ing to the Cen­ter for Re­spons­ive Polit­ics, last year he was the third-largest in­di­vidu­al su­per PAC con­trib­ut­or in the na­tion, be­hind only bil­lion­aires Mi­chael Bloomberg and Tom Stey­er. No won­der so many prom­in­ent Re­pub­lic­ans — the list in­cludes Mitch Mc­Con­nell, Rick Perry, and Tim Pawlenty — have made the trek to Jordan's winery in re­cent years.
Still, Jordan in­sists he doesn't like glad-hand­ing with politi­cians. "I'm not try­ing to spoon with them," he says. "I don't care. In fact, I try to avoid — I go out of my way to avoid meet­ing can­did­ates and politi­cians." Why? "All too of­ten, these people are so dis­ap­point­ing that it's de­press­ing. Most of these people you meet, they're un­em­ploy­able."¦ It's just easi­er not to know."
What Jordan — 42 years old this month, with sandy blond hair and a line­back­er's build — loves is not the politi­cians them­selves but the game of polit­ics. He reads the Drudge Re­port, Real­Clear­Polit­ics, and the D.C. polit­ic­al rags re­li­giously. He con­sumes polling crosstabs and stud­ies the latest ads in races across the coun­try. He spends about three hours a day feed­ing his polit­ic­al ap­pet­ite. "I geek out on this stuff," he says.
In 2012, Jordan donated to the Karl Rove""af­fil­i­ated Cross­roads net­work. But his geeki­est and pri­ci­est polit­ic­al mo­ment came last June, when he cre­ated his own su­per PAC, hired his own cam­paign team, and poured more than $1.4 mil­lion of his own money in­to a single can­did­ate — Re­pub­lic­an Gab­ri­el Gomez, who was con­test­ing a spe­cial elec­tion 3,000 miles away to fill John Kerry's Sen­ate seat in Mas­sachu­setts — des­pite the fact that Jordan had nev­er met or spoken to him. Gomez lost the elec­tion, but Jordan con­tin­ues to plan for­ays in­to the polit­ic­al world. This week, he fun­ded a flight of ads in Ore­gon's con­tested Re­pub­lic­an Sen­ate primary, and he is con­tem­plat­ing more such in­ter­ven­tions in the near fu­ture.
For Jordan, build­ing his own highly spe­cif­ic polit­ic­al or­gan­iz­a­tions is prov­ing much more at­tract­ive than simply dol­ing out checks to om­ni­bus groups like Cross­roads. And he's one of a grow­ing num­ber of mil­lion­aires and bil­lion­aires who are tak­ing this ap­proach. The biggest of these do-it-your­self donors — people such as Bloomberg or broth­ers Charles and Dav­id Koch — are house­hold names. But a num­ber of re­l­at­ively an­onym­ous free-spend­ers are also opt­ing to play the role of king­maker on their own terms. This group in­cludes hedge-fund man­ager Sean Fieler, who has al­most single-handedly bank­rolled a su­per PAC that aims to elect so­cial con­ser­vat­ives; Miami re­tir­ee Ron­ald Fir­man, who re­cently poured $1.5 mil­lion in­to an un­suc­cess­ful su­per PAC cam­paign in a Flor­ida House spe­cial elec­tion; and Jonath­an Sor­os, the son of lib­er­al fin­an­ci­er George Sor­os, who has a su­per PAC ded­ic­ated to, of all things, lessen­ing the im­pact of big money in polit­ics.
In oth­er words, Amer­ic­an polit­ics is about to have many more John Jord­ans. There's go­ing to be a su­per PAC on nearly every corner, many of them fun­ded by people you've nev­er heard of. "The su­per PAC world is go­ing to be a lot more balkan­ized," Jordan says. "There's not go­ing be one big su­per PAC. It's not go­ing to be like it was in 2012 ever again."
Jordan is a proud Re­pub­lic­an, though he doesn't like to be con­fined to an ideo­lo­gic­al cubby. He sup­ports abor­tion rights and gay mar­riage, and his winery hawks its com­mit­ment to sol­ar power. But he's deeply wor­ried about the grow­ing size and in­trus­ive­ness of gov­ern­ment. "It is truly about the in­di­vidu­al versus the state and the growth of the state," he says of the Obama era.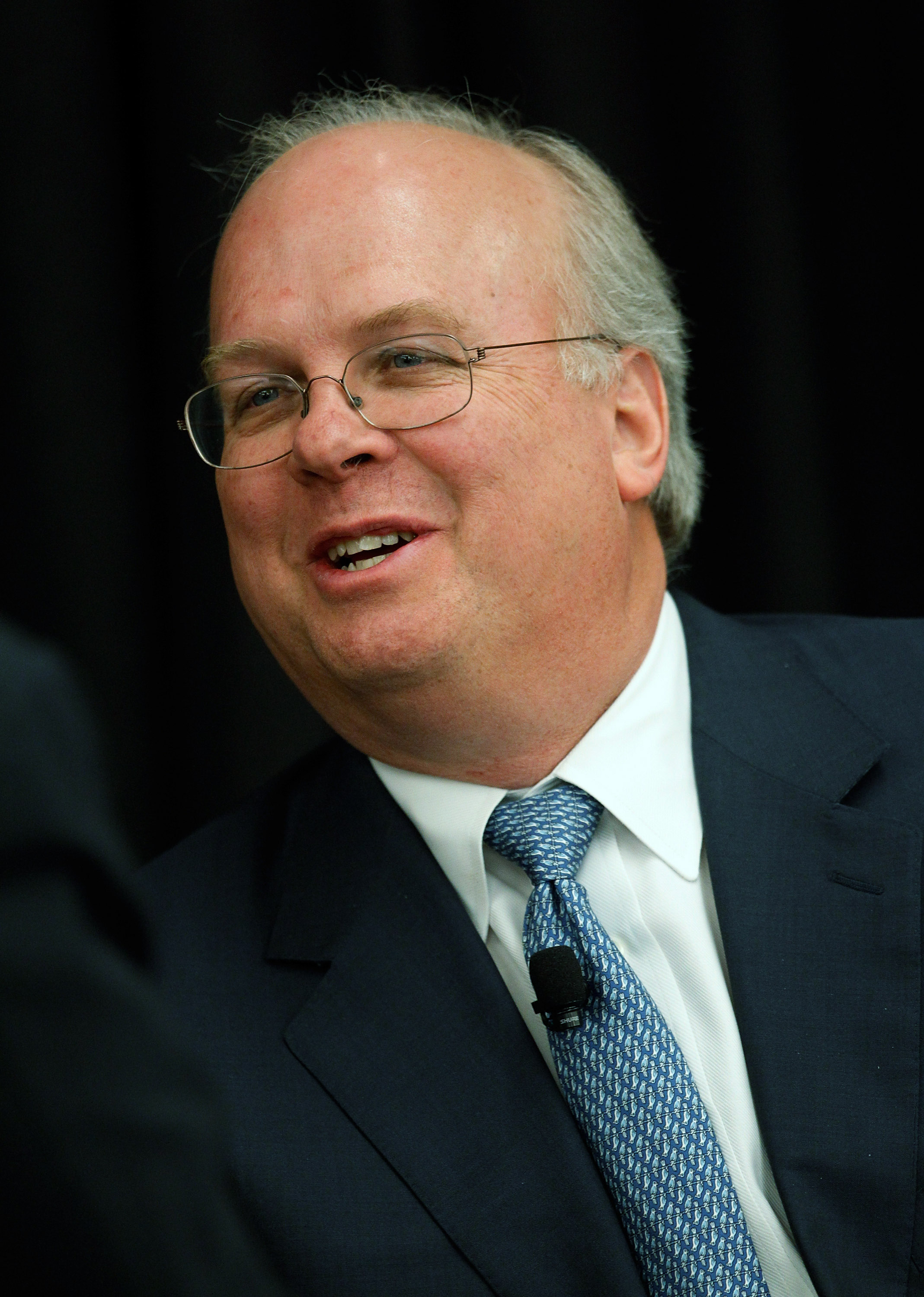 The winery own­er first met Karl Rove at Fox News stu­di­os in New York City more than two years ago, back when he was dat­ing one of the chan­nel's cor­res­pond­ents, Ju­liet Huddy. Jordan and his par­ents had been long­time Re­pub­lic­an donors, but when he saw Rove, he told him he was think­ing of get­ting quite a bit more in­volved. At the time, Rove was build­ing a jug­ger­naut at Amer­ic­an Cross­roads and Cross­roads GPS, the su­per PAC and non­profit that to­geth­er amoun­ted to the biggest pro-Re­pub­lic­an polit­ic­al ap­par­at­us in the coun­try. Karl Rove (Tom Pen­ning­ton/Getty Im­ages)
It was Rove's task to help reel in big-fish con­trib­ut­ors, and Jordan had hooked him­self on the line. So it wasn't long be­fore Rove was wind­ing past the gates of Jordan's Healds­burg es­tate and up the scen­ic mile-long drive­way for an in­tim­ate din­ner to make his pitch. Jordan and Rove sub­sequently at­ten­ded the Ken­tucky Derby to­geth­er, along with Rove's then-fiancée, Kar­en John­son, and Huddy. (Huddy and Jordan have since split.)
Jordan says he soon be­came a "sev­en-fig­ure con­trib­ut­or and raiser" to Cross­roads, but even be­fore the dis­ap­point­ment of Novem­ber 2012, he found him­self frus­trated. Jordan had thought his hefty check would grant him a priv­ileged po­s­i­tion in­side one of the na­tion's biggest Re­pub­lic­an op­er­a­tions. In­stead, he felt like he was on the out­side look­ing in. "With Cross­roads all you got was, Karl Rove would come and do his little rain dance," Jordan says. He didn't com­plain aloud so much as stew. "You write them the check and they have their in­vestors' con­fer­ence calls, which are" — Jordan pauses here for a full five seconds, be­fore de­cid­ing what to say next — "something else. You learn noth­ing. They ex­plain noth­ing. They don't dis­close any­thing even to their big donors." (Cross­roads Com­mu­nic­a­tions Dir­ect­or Paul Lind­say re­spon­ded via email, "We ap­pre­ci­ated Mr. Jordan's sup­port in 2012 and his fre­quent in­put since then." Rove de­clined to com­ment.)
The Cross­roads net­work raised a com­bined $325 mil­lion in the 2012 elec­tion cycle. Yet Mitt Rom­ney lost. So did Scott Brown, Rick Berg, and George Al­len. Al­most every Re­pub­lic­an in every Sen­ate race in the coun­try that Cross­roads spent money on lost, with the ex­cep­tion of Dean Heller in Nevada. To Jordan, Cross­roads' strategy was just "spray-and-pray ad­vert­ising." Worse, Jordan had no idea where all his money had gone. It turns out that the se­cret­ive nature of the non­profit Cross­roads GPS and some opaque dis­clos­ure laws kept even its biggest donors in the dark about the de­tails. Jordan wanted to know who had scored com­mis­sions on ad buys, what was spent on tele­vi­sion versus on­line, and, at the most ba­sic level, "who's mak­ing what." He couldn't find out. "To hell with this," he de­cided.
Jordan sips soda from a plastic Den­ver Bron­cos cup as we tour the winery grounds his par­ents pur­chased on the same day, in 1972, that he was born. Today, the prop­erty has a small grass land­ing strip and an air­plane hangar where Jordan stows the smal­lest of his three planes, a yel­low Piper Cub. He flies three or four times a week "even just to bore a hole in the sky." He in­sists on man­ning the con­trols, even if he's cross­ing the con­tin­ent in his G3 jet. "I like air­planes flown by me," he says.
Some of Jordan's prop­erty can be seen in the vari­ous videos pro­duced by the winery's staff video­graph­er. They are mostly stand­ard fare — chardon­nay this, som­meli­er that. But a few stand out, such as a 2013 par­ody mu­sic video of Robin Thicke's Blurred Lines. The plot­line of Blurred Vines, per the winery: "In the world of wine, there are two types of men: wine geeks and wine dudes. Geeks ob­sess over wine lists, wine scores, and wine­mak­ing tech­niques. Dudes love their wine but don't take it too ser­i­ously. Who gets the girl?"