Add to Briefcase
May 5, 2014, 1 a.m.
HEALDS­BURG, Cal­if. — It's a Monday af­ter­noon in mid-March, and Re­pub­lic­an mul­ti­mil­lion­aire John Jordan is pre­par­ing to host House Speak­er John Boehner for din­ner the fol­low­ing Sat­urday — not that he sounds par­tic­u­larly ex­cited about it. "I know that, tra­di­tion­ally, that it makes donors feel good that the can­did­ates, the politi­cians come," he tells me, as he steps in­to the in­tim­ate din­ing room where they'll be eat­ing. "I really don't care."
Jordan isn't fuss­ing much over the menu, oth­er than to en­sure that there will be gen­er­ous amounts of the ac­claimed caber­net sauvign­on pro­duced on his 1,450-acre North­ern Cali­for­nia vine­yard. (Boehner's love of reds is widely known.) He does have one sur­prise in mind: a 9-foot mech­an­ized di­no­saur that will ap­pear, part­way through the meal, amid the gi­ant wine tanks that the din­ing room over­looks. Jordan wants the event — where he and oth­er donors will mingle with Boehner and se­lect staff — to be any­thing but bor­ing. Along those lines, he has one rule for his polit­ic­al guests: no speeches. "We all know what they're go­ing to say any­way," he ex­plains.
This is Boehner's second vis­it to the vine­yard in as many years. The last time the speak­er swung through town, in March 2013, Jordan — who took over the wine busi­ness from his par­ents — dashed off more than $80,000 in checks to his guest and vari­ous oth­er GOP groups. In­deed, ac­cord­ing to the Cen­ter for Re­spons­ive Polit­ics, last year he was the third-largest in­di­vidu­al su­per PAC con­trib­ut­or in the na­tion, be­hind only bil­lion­aires Mi­chael Bloomberg and Tom Stey­er. No won­der so many prom­in­ent Re­pub­lic­ans — the list in­cludes Mitch Mc­Con­nell, Rick Perry, and Tim Pawlenty — have made the trek to Jordan's winery in re­cent years.
Still, Jordan in­sists he doesn't like glad-hand­ing with politi­cians. "I'm not try­ing to spoon with them," he says. "I don't care. In fact, I try to avoid — I go out of my way to avoid meet­ing can­did­ates and politi­cians." Why? "All too of­ten, these people are so dis­ap­point­ing that it's de­press­ing. Most of these people you meet, they're un­em­ploy­able."¦ It's just easi­er not to know."
What Jordan — 42 years old this month, with sandy blond hair and a line­back­er's build — loves is not the politi­cians them­selves but the game of polit­ics. He reads the Drudge Re­port, Real­Clear­Polit­ics, and the D.C. polit­ic­al rags re­li­giously. He con­sumes polling crosstabs and stud­ies the latest ads in races across the coun­try. He spends about three hours a day feed­ing his polit­ic­al ap­pet­ite. "I geek out on this stuff," he says.
In 2012, Jordan donated to the Karl Rove""af­fil­i­ated Cross­roads net­work. But his geeki­est and pri­ci­est polit­ic­al mo­ment came last June, when he cre­ated his own su­per PAC, hired his own cam­paign team, and poured more than $1.4 mil­lion of his own money in­to a single can­did­ate — Re­pub­lic­an Gab­ri­el Gomez, who was con­test­ing a spe­cial elec­tion 3,000 miles away to fill John Kerry's Sen­ate seat in Mas­sachu­setts — des­pite the fact that Jordan had nev­er met or spoken to him. Gomez lost the elec­tion, but Jordan con­tin­ues to plan for­ays in­to the polit­ic­al world. This week, he fun­ded a flight of ads in Ore­gon's con­tested Re­pub­lic­an Sen­ate primary, and he is con­tem­plat­ing more such in­ter­ven­tions in the near fu­ture.
For Jordan, build­ing his own highly spe­cif­ic polit­ic­al or­gan­iz­a­tions is prov­ing much more at­tract­ive than simply dol­ing out checks to om­ni­bus groups like Cross­roads. And he's one of a grow­ing num­ber of mil­lion­aires and bil­lion­aires who are tak­ing this ap­proach. The biggest of these do-it-your­self donors — people such as Bloomberg or broth­ers Charles and Dav­id Koch — are house­hold names. But a num­ber of re­l­at­ively an­onym­ous free-spend­ers are also opt­ing to play the role of king­maker on their own terms. This group in­cludes hedge-fund man­ager Sean Fieler, who has al­most single-handedly bank­rolled a su­per PAC that aims to elect so­cial con­ser­vat­ives; Miami re­tir­ee Ron­ald Fir­man, who re­cently poured $1.5 mil­lion in­to an un­suc­cess­ful su­per PAC cam­paign in a Flor­ida House spe­cial elec­tion; and Jonath­an Sor­os, the son of lib­er­al fin­an­ci­er George Sor­os, who has a su­per PAC ded­ic­ated to, of all things, lessen­ing the im­pact of big money in polit­ics.
In oth­er words, Amer­ic­an polit­ics is about to have many more John Jord­ans. There's go­ing to be a su­per PAC on nearly every corner, many of them fun­ded by people you've nev­er heard of. "The su­per PAC world is go­ing to be a lot more balkan­ized," Jordan says. "There's not go­ing be one big su­per PAC. It's not go­ing to be like it was in 2012 ever again."
Jordan is a proud Re­pub­lic­an, though he doesn't like to be con­fined to an ideo­lo­gic­al cubby. He sup­ports abor­tion rights and gay mar­riage, and his winery hawks its com­mit­ment to sol­ar power. But he's deeply wor­ried about the grow­ing size and in­trus­ive­ness of gov­ern­ment. "It is truly about the in­di­vidu­al versus the state and the growth of the state," he says of the Obama era.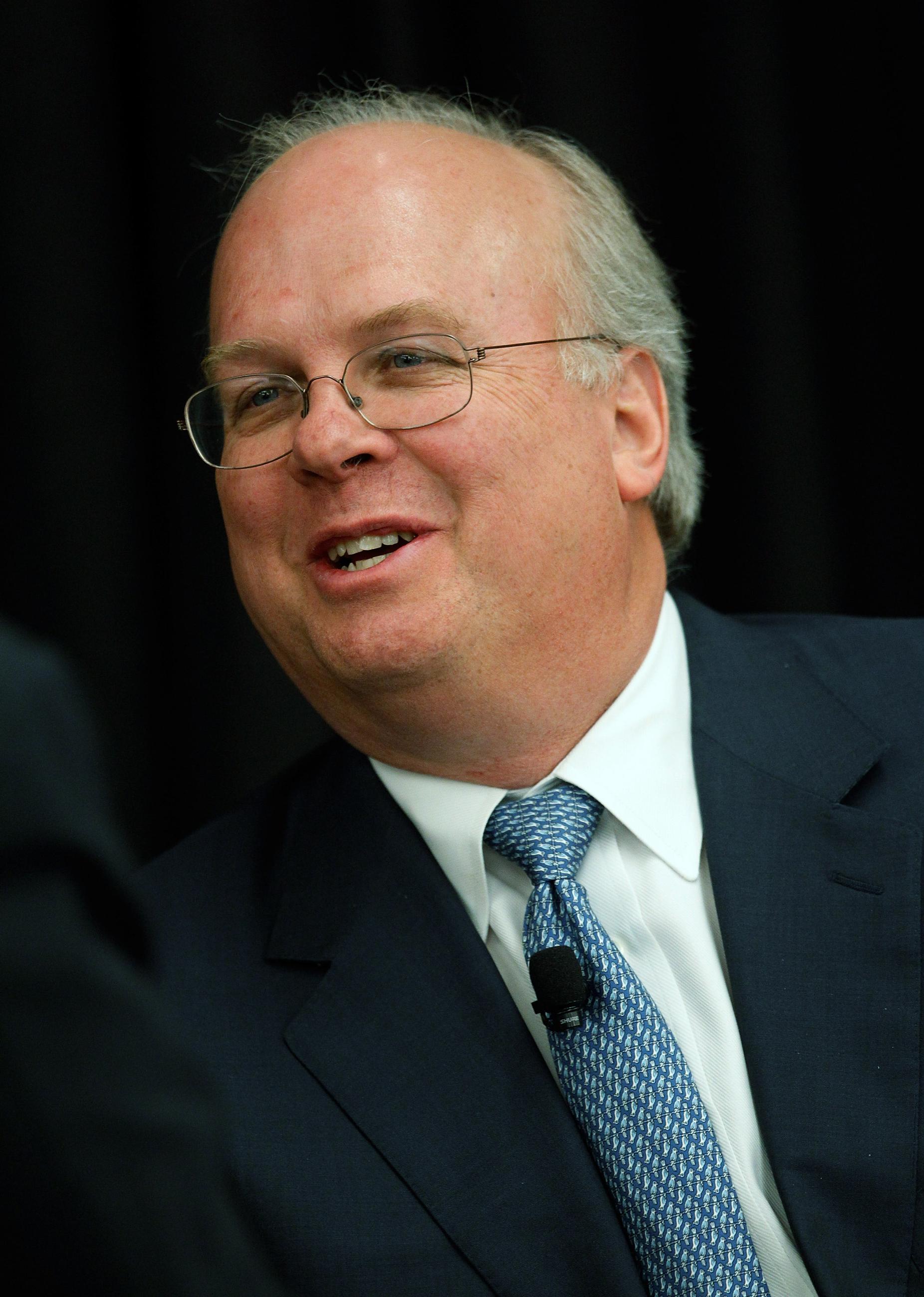 The winery own­er first met Karl Rove at Fox News stu­di­os in New York City more than two years ago, back when he was dat­ing one of the chan­nel's cor­res­pond­ents, Ju­liet Huddy. Jordan and his par­ents had been long­time Re­pub­lic­an donors, but when he saw Rove, he told him he was think­ing of get­ting quite a bit more in­volved. At the time, Rove was build­ing a jug­ger­naut at Amer­ic­an Cross­roads and Cross­roads GPS, the su­per PAC and non­profit that to­geth­er amoun­ted to the biggest pro-Re­pub­lic­an polit­ic­al ap­par­at­us in the coun­try. Karl Rove (Tom Pen­ning­ton/Getty Im­ages)
It was Rove's task to help reel in big-fish con­trib­ut­ors, and Jordan had hooked him­self on the line. So it wasn't long be­fore Rove was wind­ing past the gates of Jordan's Healds­burg es­tate and up the scen­ic mile-long drive­way for an in­tim­ate din­ner to make his pitch. Jordan and Rove sub­sequently at­ten­ded the Ken­tucky Derby to­geth­er, along with Rove's then-fiancée, Kar­en John­son, and Huddy. (Huddy and Jordan have since split.)
Jordan says he soon be­came a "sev­en-fig­ure con­trib­ut­or and raiser" to Cross­roads, but even be­fore the dis­ap­point­ment of Novem­ber 2012, he found him­self frus­trated. Jordan had thought his hefty check would grant him a priv­ileged po­s­i­tion in­side one of the na­tion's biggest Re­pub­lic­an op­er­a­tions. In­stead, he felt like he was on the out­side look­ing in. "With Cross­roads all you got was, Karl Rove would come and do his little rain dance," Jordan says. He didn't com­plain aloud so much as stew. "You write them the check and they have their in­vestors' con­fer­ence calls, which are" — Jordan pauses here for a full five seconds, be­fore de­cid­ing what to say next — "something else. You learn noth­ing. They ex­plain noth­ing. They don't dis­close any­thing even to their big donors." (Cross­roads Com­mu­nic­a­tions Dir­ect­or Paul Lind­say re­spon­ded via email, "We ap­pre­ci­ated Mr. Jordan's sup­port in 2012 and his fre­quent in­put since then." Rove de­clined to com­ment.)
The Cross­roads net­work raised a com­bined $325 mil­lion in the 2012 elec­tion cycle. Yet Mitt Rom­ney lost. So did Scott Brown, Rick Berg, and George Al­len. Al­most every Re­pub­lic­an in every Sen­ate race in the coun­try that Cross­roads spent money on lost, with the ex­cep­tion of Dean Heller in Nevada. To Jordan, Cross­roads' strategy was just "spray-and-pray ad­vert­ising." Worse, Jordan had no idea where all his money had gone. It turns out that the se­cret­ive nature of the non­profit Cross­roads GPS and some opaque dis­clos­ure laws kept even its biggest donors in the dark about the de­tails. Jordan wanted to know who had scored com­mis­sions on ad buys, what was spent on tele­vi­sion versus on­line, and, at the most ba­sic level, "who's mak­ing what." He couldn't find out. "To hell with this," he de­cided.
Jordan sips soda from a plastic Den­ver Bron­cos cup as we tour the winery grounds his par­ents pur­chased on the same day, in 1972, that he was born. Today, the prop­erty has a small grass land­ing strip and an air­plane hangar where Jordan stows the smal­lest of his three planes, a yel­low Piper Cub. He flies three or four times a week "even just to bore a hole in the sky." He in­sists on man­ning the con­trols, even if he's cross­ing the con­tin­ent in his G3 jet. "I like air­planes flown by me," he says.
Some of Jordan's prop­erty can be seen in the vari­ous videos pro­duced by the winery's staff video­graph­er. They are mostly stand­ard fare — chardon­nay this, som­meli­er that. But a few stand out, such as a 2013 par­ody mu­sic video of Robin Thicke's Blurred Lines. The plot­line of Blurred Vines, per the winery: "In the world of wine, there are two types of men: wine geeks and wine dudes. Geeks ob­sess over wine lists, wine scores, and wine­mak­ing tech­niques. Dudes love their wine but don't take it too ser­i­ously. Who gets the girl?"
After the 2012 elec­tion, Jordan was flush, frus­trated, and look­ing for some­where "fun" to spend his money. He found his op­por­tun­ity when John Kerry va­cated his Sen­ate seat to be­come sec­ret­ary of State. Re­pub­lic­ans re­cruited Gab­ri­el Gomez — a hand­some 47-year-old former Navy SEAL who sup­por­ted im­mig­ra­tion re­form, ex­pan­ded back­ground checks for gun buy­ers, and gay mar­riage — to run in a spe­cial elec­tion for the seat. Gab­ri­el Gomez (Jes­sica Rinaldi For The Bo­ston Globe)
Gomez was ex­actly the kind of out-of-the-box can­did­ate the GOP's eld­er states­men had been de­mand­ing in the wake of the 2012 de­feats. Yet weeks away from the June spe­cial elec­tion, it was only Demo­crat­ic groups that had in­ves­ted in the race, back­ing vet­er­an Demo­crat­ic Rep. Ed­ward Mar­key to the tune of mil­lions. The U.S. Cham­ber of Com­merce, the Koch broth­ers' net­work, and Cross­roads all sat on the side­lines. "There was a lot more in­terest in na­vel-gaz­ing and pout­ing about 2012," says Brad Todd, one of Gomez's ad­visers, who pleaded pub­licly for help. "Our donor base was guilty of not be­ing will­ing to take its as­pir­in and get over its hangover."
But Jordan was watch­ing closely. In early June, he asked Re­pub­lic­an poll­ster John McLaugh­lin to sur­vey the con­test for him. The two had teamed up a few months earli­er, along with con­ser­vat­ive act­iv­ist Dick Mor­ris, on a poll of His­pan­ic-Amer­ic­ans about im­mig­ra­tion. On June 4, McLaugh­lin went in­to the field, on Jordan's dime, and came back with the res­ults the next day: Mar­key, 45 per­cent; Gomez, 44 per­cent. "It was win­nable," McLaugh­lin says. Pa­per­work was filed that day, and a su­per PAC was born. "It was a res­cue mis­sion on the fly," Jordan says. "Four days be­fore, five days be­fore go­ing on the air, I had no idea I was even go­ing to do it."
Jordan quickly as­sembled a polit­ic­al team. McLaugh­lin would serve as poll­ster. Sheena Tahilramani, Rove's former chief of staff, would be his spokes­wo­man. Rick Wilson, a Flor­ida-based strategist, would cut the ads. Cleta Mitchell, a prom­in­ent GOP law­yer, would handle leg­al mat­ters. The group was giv­en a de­cept­ively non-Re­pub­lic­an name: Amer­ic­ans for Pro­gress­ive Ac­tion.
The date on the su­per PAC fil­ing was key. Be­cause it came less than three weeks be­fore Elec­tion Day, Jordan wouldn't have to be re­vealed as its fun­der un­til after the elec­tion. Jordan in­sists this was a "co­in­cid­ence." "I'm not say­ing I was dis­ap­poin­ted by it. And I'm not say­ing I wouldn't do it that way," he says now. "But in this case, it truly wasn't [in­ten­tion­al]." As for the Demo­crat­ic-sound­ing name, he says, "Cleta Mitchell says you've got to have a name. I'm like, 'Oh, shit, I've got to think of a name.' "¦ I thought of that in the shower."
Late-night con­fer­ence calls were sched­uled to go over the latest polling and stat­ist­ics from the field. "We would be on the phone, mid­night East Coast time, go­ing through the data," McLaugh­lin says, "what was good, what was bad." Des­pite a blitz of Jordan-fun­ded ads, the polls soon took a turn for the worse. Demo­crats were on the air, too, and the party faith­ful were co­ales­cing be­hind their nom­in­ee. Mar­key had widened his lead by June 19, ac­cord­ing to in­tern­al-polling res­ults provided by McLaugh­lin. They can­celed a fi­nal series of ads the week­end be­fore the race, and Jordan re­fun­ded him­self $273,000.
All the while, Jordan's role re­mained cloaked in secrecy. As the ads filled the Mas­sachu­setts air­waves, the mys­tery of who was be­hind them grew. There was little to go on — just the name of Nancy Watkins, the GOP treas­urer who had signed the pa­per­work, and Tahilramani, the spokes­wo­man. Fi­nally, on June 21, four days be­fore the elec­tion and two days after the poll that caused them to pull the plug, Jordan outed him­self to The Wall Street Journ­al as the sole con­trib­ut­or. "Here I saw an Amer­ic­an hero run­ning in a close race in a tough state while get­ting ab­so­lutely poun­ded by Demo­crats throw­ing everything they could at him," Jordan told the pa­per. "I just couldn't sit by and watch and leave him alone while the es­tab­lish­ment Re­pub­lic­an groups de­cided to sit on their hands and just leave him on the beach." Jordan gave me much the same ra­tionale: "It's a Navy thing, first of all," he said. "That's hard to ex­plain."
Jordan had blown through more than $1.4 mil­lion in two weeks on a los­ing ef­fort — and he loved every second of it. "I nev­er had any il­lu­sions about the prob­ab­il­ity of suc­cess. At the same time, some­body has to try, and you nev­er know. You lose 100 per­cent of the shots you don't take, so why not do it?" he says. "And I've al­ways thought it would be fun to do, and I had a great time do­ing it, frankly." Now, Jordan says that the Gomez race was just the be­gin­ning — a $1.4 mil­lion "po­ten­tial ice­berg tip" of fu­ture polit­ic­al ef­forts.
At the same time Jordan was help­ing Gomez, Tom Stey­er was tap­ping his per­son­al for­tune to de­feat him. The Cali­for­nia-based re­tired hedge-fund in­vestor had cre­ated a su­per PAC of his own, Nex­t­Gen Cli­mate Ac­tion, to elect can­did­ates who prom­ised to ad­dress cli­mate change. Stey­er spent mil­lions in 2013, in­clud­ing in the Mas­sachu­setts Sen­ate race and the Vir­gin­ia gov­ernor's race. He is now plot­ting a re­por­ted $100 mil­lion push in the 2014 elec­tions — half from him, half from oth­er like-minded donors.
Every­where you look these days, wealthy donors are, like Jordan, tak­ing a DIY ap­proach to their polit­ic­al act­iv­ism. Bloomberg has star­ted his own an­ti­gun group. Mark Zuck­er­berg and oth­er tech elites wanted im­mig­ra­tion re­form, so they launched their own ad­vocacy arm. Joe Rick­etts, the founder of TD Amer­it­rade, es­tab­lished End­ing Spend­ing, a su­per PAC and a non­profit that seek to rein in the fed­er­al debt. "If you're a busi­ness lead­er who wants to make a dif­fer­ence on policy is­sues, it may make sense to start your own or­gan­iz­a­tion," says Bri­an Baker, pres­id­ent of the End­ing Spend­ing en­tit­ies and a polit­ic­al ad­viser to Rick­etts. "That is the clas­sic hall­mark of an en­tre­pren­eur."
The world of the polit­ic­ally act­ive su­per­rich is small. They tend to con­greg­ate and com­mu­nic­ate to­geth­er. Bil­lion­aire hedge-fund in­vestor Paul Sing­er, for in­stance, is a be­ne­fact­or of End­ing Spend­ing ($350,000 in March 2014) and Amer­ic­an Cross­roads ($250,000, again in March 2014). But he has also seeded a su­per PAC of his own, the Amer­ic­an Unity PAC, ded­ic­ated to elect­ing pro-gay-rights Re­pub­lic­ans.
One com­mon­al­ity among these men of means (and it's al­most all men) is their pas­sion for polit­ics. They want to do more than donate; they want to shape events. "More and more you can find that, as a com­mit­ted, in­formed in­di­vidu­al donor, you can as­semble the right kind of tools to be ef­fect­ive and move num­bers in cam­paigns," says Wilson, the GOP con­sult­ant who de­signed Jordan's pro-Gomez ads. And un­sur­pris­ingly, the su­per-wealthy tend to be­lieve they are rich for a reas­on: their smarts. "If you read enough, like what goes on in cam­paigns, and you read all the trade journ­als, it isn't very hard," Jordan says. "It's not brain sur­gery."
Go­ing it alone has po­ten­tial draw­backs, of course. Rich busi­ness­men are, al­most by defin­i­tion, polit­ic­al novices. They are at risk of sad­dling up to a con­sult­ant who can take them to the clean­ers, or mis­judging the im­pact their money can have in a par­tic­u­lar race. In­deed, some es­tab­lish­ment GOP op­er­at­ives have scoffed at Jordan's Gomez in­vest­ment as fool­hardy. Mar­key, they point out, won by a com­fort­able 10 per­cent­age points.
Still, the fur­ther splin­ter­ing of the su­per PAC uni­verse now seems in­ev­it­able. And it rep­res­ents a chal­lenge to the re­l­at­ive power of polit­ic­al parties and large out­lets that, like Cross­roads, are not donor-led. For ex­ample, the Kochs, lead­ers of one of the ori­gin­al do-it-your­self donor ef­forts, have lapped Cross­roads so far in the 2014 Sen­ate races. The Koch-linked Amer­ic­ans for Prosper­ity and Free­dom Part­ners had spent a com­bined $23.5 mil­lion on ads in Sen­ate races as of late April, com­pared with $2.6 mil­lion for Cross­roads, ac­cord­ing to a Demo­crat­ic source track­ing ad buys. (The Cross­roads su­per PAC's fun­drais­ing did pick up dra­mat­ic­ally in March, post­ing its best month since the 2012 elec­tions.)
Just this week, Jordan launched his latest ven­ture, fund­ing ads in Ore­gon's May 20 GOP primary on be­half of Mon­ica We­hby, a pe­di­at­ric neurosur­geon. Jordan sees her as "a sleep­er" can­did­ate against Demo­crat­ic Sen. Jeff Merkley, es­pe­cially giv­en the state's dis­astrously or­gan­ized Obama­care ex­change. "The nat­ur­al at­mo­spher­ics are right," he says. Jordan has giv­en his money through Ne­wRe­pub­lic­an.org, a su­per PAC or­gan­ized last year by GOP op­er­at­ive Alex Cas­tel­lanos; the wealthy De­Vos fam­ily is the oth­er main con­trib­ut­or. As he was in the Mas­sachu­setts elec­tion, Jordan is heav­ily in­volved in the su­per PAC's strategy. "It will be hard for any­body to get a big check out of me to a su­per PAC that I'm not in the middle of," Jordan says. "Mostly, be­cause I don't trust them." (He did say he might carve out an ex­cep­tion for the Kochs.)
Jordan doesn't have a horse yet in the 2016 pres­id­en­tial race, but Sen. Rand Paul of Ken­tucky in­trigues him. "I ad­mire what he is do­ing in terms of broad­en­ing the party's ap­peal," Jordan says. In mid-March, he had men­tioned New Mex­ico Gov. Susanna Mar­tinez to me as an­oth­er in­triguing fig­ure; sure enough, by late April, she had come to his chat­eau for a fun­draiser and stayed the night in one of his guest cot­tages. She was a bright ex­cep­tion, he says, to his gen­er­al rule that pols are an "over­dose of un­der­whelm."
Whatever's next, Jordan is sure to be in the cock­pit, as he is in his planes. "If you have the abil­ity to do it, why not do it?" he says. "Polit­ic­al cam­paigns are so much fun."