Part Two in a series on Vet­er­ans Af­fairs. Read Part One here.
Fail­ure is an orphan — and there are few fail­ures more tox­ic than those of the Vet­er­ans Af­fairs De­part­ment.
The VA, os­tens­ibly cre­ated to help vet­er­ans heal from the wounds of war, is plagued by a back­log of claims from sol­diers seek­ing help, leav­ing them to wait months or even years for com­pens­a­tion.
There's con­sensus that the back­log is un­ac­cept­able, and Pres­id­ent Obama's ad­min­is­tra­tion pledged to elim­in­ate it by the end of 2015. But the de­part­ment — and the back­log — is get­ting new at­ten­tion due to a spate of deaths at VA hos­pit­als, and Re­pub­lic­ans are at­tempt­ing to pin the or­gan­iz­a­tion's fail­ures squarely on the pres­id­ent.
Look­ing for a lone vil­lain in the VA de­bacle, however, is a fool's er­rand. It's true that — des­pite hold­ing the world's most power­ful post for five years — Obama is yet to elim­in­ate the long wait­ing times for vet­er­ans seek­ing help. Blam­ing him alone, however, is to ig­nore roots of the prob­lem that stretch back dec­ades be­fore Obama took the Oval Of­fice.
In­stead, the sheen of shame over the VA's fail­ures spreads across time and party af­fil­i­ation. It stains the legacies of pres­id­ents as far back as John F. Kennedy and con­demns past Con­gresses whose poor over­sight al­lowed the prob­lem to fester. The VA it­self is also not without fault, as bur­eau­cracy and in­transigence let the de­part­ment de­teri­or­ate to the point the prob­lem be­came nearly im­possible to fix.
So who really broke the VA? In sum, it's a fail­ure with many si­lent fath­ers.
Obama's ex­per­i­ence with the VA is a test­a­ment to the danger of big prom­ises — and high ex­pect­a­tions.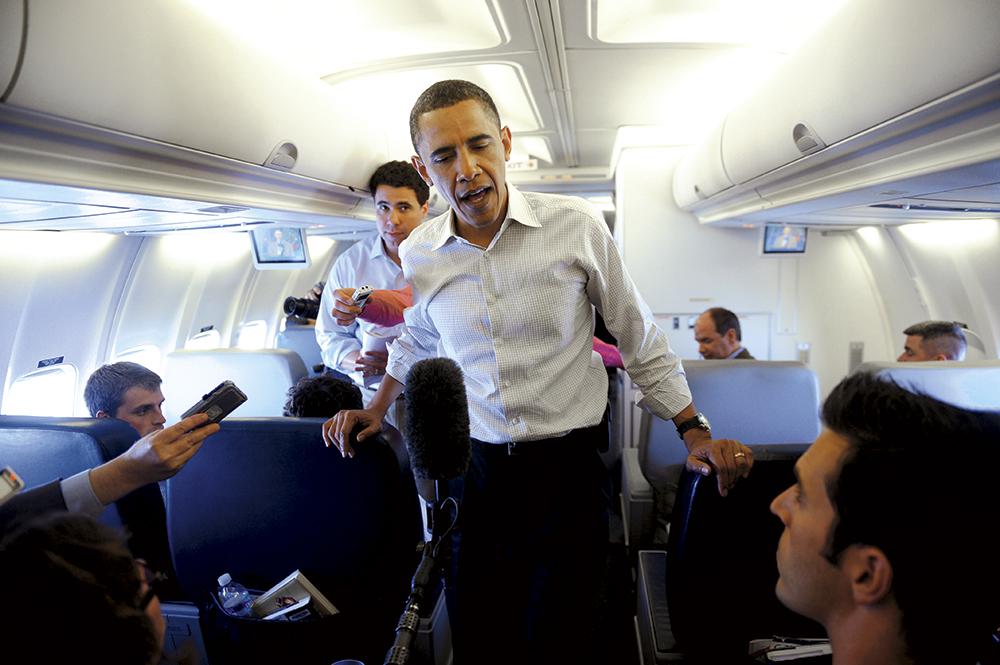 He pledged to end the claims back­log while sim­ul­tan­eously mak­ing a string of moves that summoned a flood of new claims to the de­part­ment. (JEW­EL SA­MAD/AFP/Getty Im­ages)
The ad­min­is­tra­tion made it easi­er for vet­er­ans to get com­pens­a­tion for both post-trau­mat­ic stress dis­order and ex­pos­ure to Agent Or­ange — a Vi­et­nam War-era de­fo­li­ant now tied to a long list of neur­o­lo­gic­al dis­orders. Those moves ex­ten­ded help to long-suf­fer­ing vet­er­ans, but they wer­en't matched by the VA re­forms needed to ad­equately ad­dress the new claims. Agent Or­ange alone took up 37 per­cent of the Vet­er­ans Be­ne­fits Ad­min­is­tra­tion's claims-pro­cessing re­sources na­tion­ally from Oc­to­ber 2010 to March 2012, ac­cord­ing to a Gov­ern­ment Ac­count­ab­il­ity Of­fice re­port.
And as claims soared dur­ing Obama's first years in of­fice, so did wait times. In 2009, there were about 423,000 claims at the VA, with 150,000 claims pending for more than four months (the of­fi­cial wait time it takes a claim to be con­sidered "back­logged"). By 2012, claims had ex­ploded to more than 883,000 — and 586,540 of those sat on the VA's back­log list.
The ad­min­is­tra­tion did re­quest — and get from Con­gress — ad­di­tion­al fund­ing for the de­part­ment. The VA's budget totaled $100 bil­lion in 2009. In 2014, it was up to $154 bil­lion. But that money doesn't in­stantly trans­fer in­to an ex­pan­ded ca­pa­city to meet vet­er­ans' needs: It takes ap­prox­im­ately two years to fully train a claims work­er; the blame for the staff crunch doesn't rest on Obama's shoulders alone.
The in­flux of claims has since fallen, and the back­log is greatly di­min­ished — though there is con­tro­versy over how the ad­min­is­tra­tion has dealt with the claims. (For more on the ad­min­is­tra­tion's struggle to fix the VA, see Part One.)
"As a can­did­ate, Barack Obama prom­ised vet­er­ans the moon, but in many cases he hasn't de­livered as pres­id­ent," said GOP Rep. Jeff Miller of Flor­ida, the chair­man of the House Vet­er­ans Af­fairs Com­mit­tee. "VA's dis­ab­il­ity claims back­log grew to his­tor­ic levels on his watch. "¦ Can­did­ate Obama prom­ised the most trans­par­ent ad­min­is­tra­tion in his­tory, but his VA is a case study in how to stone­wall the press, the pub­lic, and Con­gress."
Miller's own branch of gov­ern­ment, however, can­not claim clean hands.
The VA could be over­hauled to bet­ter ad­dress the needs of mod­ern vet­er­ans, in­clud­ing re­forms to the way it pro­cesses claims, as­sesses the per­form­ance of its em­ploy­ees, and meas­ures its over­all per­form­ance. But put­ting many of those re­forms in place would re­quire an act of Con­gress — and thus far those haven't happened.
In­stead, Con­gress has taken a more re­act­ive ap­proach. When in­cid­ents — such as the re­cent hos­pit­al deaths — cap­ture pub­lic at­ten­tion, law­makers hold hear­ings where they be­rate VA of­fi­cials with juicy sound bites they can later play back for their con­stitu­ents. It's good polit­ic­al theat­er, but it's un­clear that the pay­off is any­thing oth­er than polit­ic­al.
"Con­gress has been totally ex­as­per­ated by the VA's in­ab­il­ity to get on top of the prob­lem for a long time," said Linda Bilmes, a seni­or lec­turer in pub­lic policy at Har­vard Uni­versity's Kennedy School. "But they haven't been will­ing to really con­tem­plate any­thing oth­er than throw­ing more money at the prob­lem."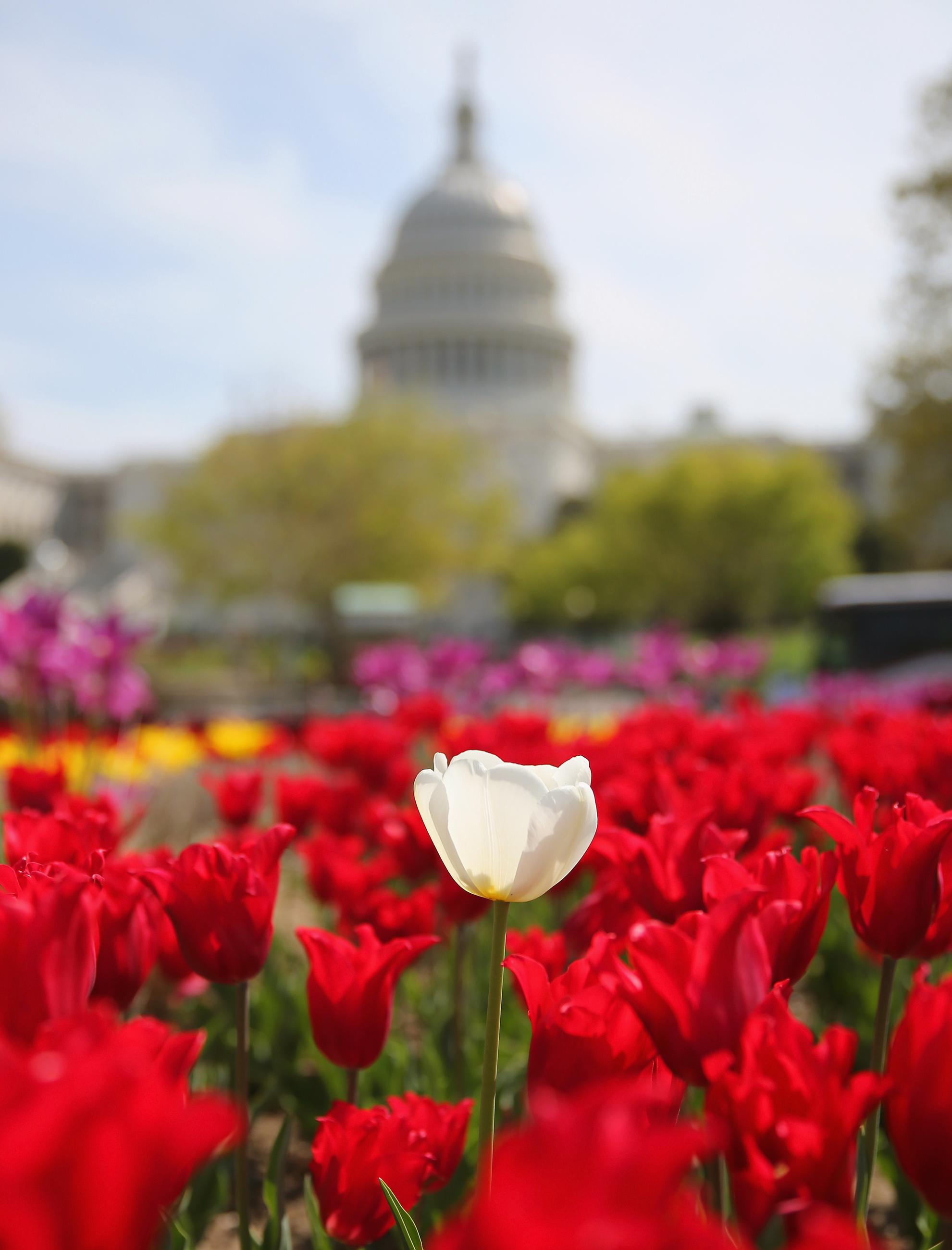 Con­gress is tak­ing some le­gis­lat­ive steps now: The House is slated to vote this week on a VA ac­count­ab­il­ity bill to make it easi­er to fire seni­or ex­ec­ut­ives, and the latest VA fund­ing bill banned bo­nuses to de­part­ment ex­ec­ut­ives. But neither meas­ure con­tains changes on the struc­tur­al level. (Mark Wilson/Getty Im­ages)
And even when Con­gress has passed le­gis­la­tion aimed at im­prov­ing the de­part­ment, its re­cord of ef­fic­acy is mixed at best — es­pe­cially in terms of elim­in­at­ing the claims back­log.
In 2000, law­makers passed the Vet­er­ans Claims As­sist­ance Act. The law was signed by Pres­id­ent Clin­ton and was, by all ac­counts, a well-mean­ing at­tempt to make it easi­er for vet­er­ans to get VA claims ap­proved.
The law re­quired that the VA tell a vet­er­an what to do to prove a claim, help the vet­er­an ob­tain ne­ces­sary re­cords, and in­form the vet­er­an when the VA could not ob­tain the in­form­a­tion it needed. The law re­quired the VA to re­trieve the vet­er­an's ser­vice med­ic­al re­cords and provide ex­ams when the VA did not have suf­fi­cient evid­ence to sub­stan­ti­ate a claim.
But the law was am­bigu­ous and left much open to in­ter­pret­a­tion, which had to be fought out in the courts. It wound up adding sev­er­al ad­di­tion­al lay­ers of bur­eau­cracy to an already clunky VA claims pro­cess without ap­pro­pri­at­ing ad­di­tion­al funds or hu­man re­sources to man­age the in­creased work­load.
"So the situ­ation wasn't get­ting bet­ter; it just ad­ded an­oth­er for­um that made it harder to get things done," said Sher­man Gil­lums, an as­so­ci­ate ex­ec­ut­ive dir­ect­or with Para­lyzed Vet­er­ans of Amer­ica. "We at­trib­ute a lot of the early trouble — not the cur­rent back­log, but early trouble — to this, be­cause it cre­ated an in­sti­tu­tion­al lazi­ness or in­sti­tu­tion­al in­ef­fi­ciency and made that a part of the cul­ture at the VA. People just ac­cep­ted claims sit­ting around a long time be­cause they had to do all of this oth­er stuff.
"So if there is a snow­ball in all of this, I would say that's the little tiny thing that would even­tu­ally be­come the ava­lanche," he said.
The Bush ad­min­is­tra­tion sent troops to Ir­aq and Afgh­anistan, but when those troops came home in­jured, the De­fense De­part­ment failed to ad­equately com­mu­nic­ate it to the en­tity tasked with help­ing them.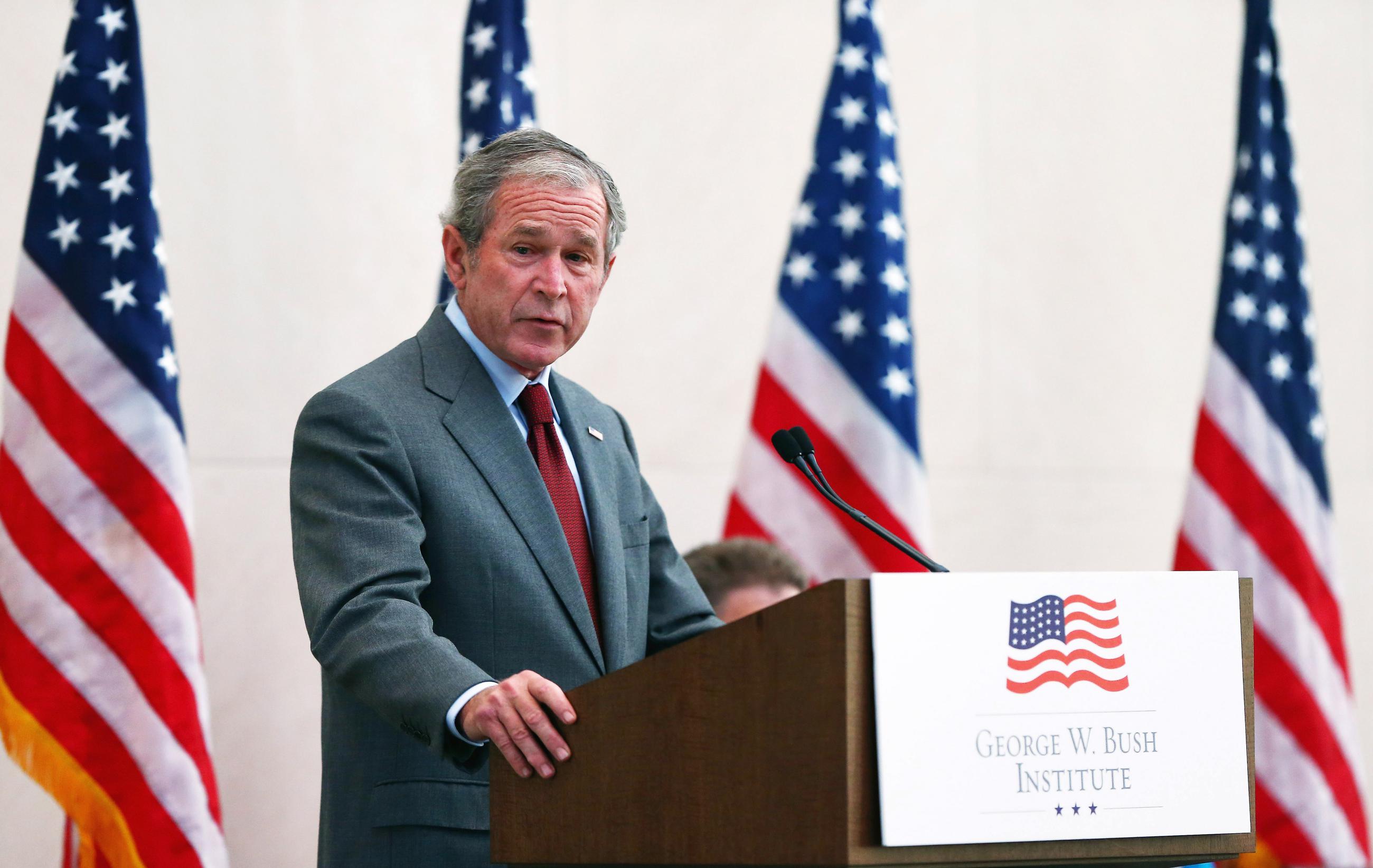 Early on, the de­part­ment was pub­licly count­ing only about a third of the cas­u­al­ties stem­ming from the War on Ter­ror. That was be­cause the De­part­ment was only count­ing ser­vice­men and wo­men im­me­di­ately tar­geted in the de­part­ment's wounded-in-ac­tion stat­ist­ics. That ac­count­ing meth­od left out those who were not tar­geted but were wounded non­ethe­less, such as troops in­jured when they were rid­ing two trucks back from one that was hit by a road­side bomb, or those hurt in train­ing or trans­port­a­tion. (Tom Pen­ning­ton/Getty Im­ages)
The un­der­re­port­ing made it more dif­fi­cult for the VA to pre­pare for the com­ing in­flux of re­quests for help. The poor shar­ing of in­form­a­tion — in­clud­ing med­ic­al re­cords — between the two agen­cies has long been a bone of con­ten­tion, and it re­mains a chal­lenge (al­beit one that is im­prov­ing) to this day.
"It's not sur­pris­ing, really, that the VA ended up be­ing poorly pre­pared for what happened, giv­en the way that they were plan­ning," said Har­vard Kennedy School's Bilmes. "There was ab­so­lutely a lack of plan­ning, a lack of ca­pa­city for plan­ning. … They didn't know what hit them. They were com­pletely over­whelmed."
Ad­di­tion­ally, the VA's claims-pro­cessing time skyrock­eted early in the Bush years. In 2002, it took the VA an av­er­age of 224 days to com­plete claims, as com­pared with 166 days in 1999.
While the de­part­ment was hampered by plenty of ex­tern­al factors, it is hardly an in­no­cent vic­tim. VA lead­er­ship al­lowed its prob­lems to fester and its in­fra­struc­ture to crumble.
For ex­ample, the VA did not have a di­git­al way to pro­cess claims na­tion­wide un­til 2013, in­stead re­ly­ing on an in­ef­fi­cient pa­per fil­ing sys­tem. By com­par­is­on, the IRS rolled out its elec­tron­ic fil­ing sys­tem across the coun­try — al­beit with some prob­lems — in 1990.
It's just one area where the de­part­ment was too slow to re­act to changes in the world around it.
Even by the mid-2000s, sev­er­al years after 9/11, the VA was us­ing out-of-date claims pro­jec­tions it had based on in­jury es­tim­ates that used as­sump­tions from older wars. Due to med­ic­al ad­vances, many ser­vice mem­bers who would have died from their in­jur­ies in past wars are now be­ing saved. That means few­er deaths, but it also means more wounded vet­er­ans, a de­vel­op­ment the de­part­ment failed to an­ti­cip­ate and was slow to ad­apt to.
And VA lead­ers at times failed to re­quest the fund­ing needed to do their duty.
In 2005, un­der VA Sec­ret­ary Jim Nich­olson, after ori­gin­ally deny­ing its fisc­al pre­dic­a­ment, it came out that the VA faced a $3 bil­lion short­fall in fund­ing for vet­er­ans health care. The situ­ation re­quired emer­gency sup­ple­ment­al fund­ing from Con­gress.
"There was a lead­er­ship at­ti­tude that was not ag­gress­ive in push­ing back against whatever ad­min­is­tra­tion, "¦ or even quietly go­ing to Con­gress and say­ing we need more people," said Ger­ald Man­ar, na­tion­al vet­er­ans ser­vice deputy dir­ect­or at the Vet­er­ans of For­eign Wars and a former 30-year VA em­ploy­ee.
In many ways, the Obama ad­min­is­tra­tion is pay­ing for the neg­li­gence of past ad­min­is­tra­tions, dat­ing all the way back to Pres­id­ent John F. Kennedy, who au­thor­ized the dec­ade-long use of Agent Or­ange in Vi­et­nam.
But it wasn't just Kennedy. Un­der Pres­id­ent John­son, Agent Or­ange was the dom­in­ant chem­ic­al used dur­ing the war. Pres­id­ent Nix­on hal­ted its use, but a long line of pres­id­ents either re­fused to ac­know­ledge the dam­age done or failed to ad­dress it.
Pres­id­ent Carter's VA cre­ated the Agent Or­ange re­gistry, where vet­er­ans who were wor­ried about po­ten­tial side ef­fects could be ex­amined. But four years later, a GAO re­port found that 55 per­cent of re­spond­ents felt that the VA's Agent Or­ange ex­am­in­a­tions either wer­en't thor­ough or they re­ceived little or no in­form­a­tion on what long-term health im­pacts ex­pos­ure could cause.
And Pres­id­ent Re­agan's leg­acy in­cludes a damning con­gres­sion­al re­port from 1990 that found: "The Re­agan ad­min­is­tra­tion had ad­op­ted a leg­al strategy of re­fus­ing li­ab­il­ity in mil­it­ary and ci­vil­ian cases of con­tam­in­a­tion in­volving tox­ic chem­ic­als and nuc­le­ar ra­di­ation. … The Fed­er­al Gov­ern­ment has sup­pressed or min­im­ized find­ings of ill health ef­fects among Vi­et­nam vet­er­ans that could be linked to Agent Or­ange ex­pos­ure."
Pro­gress has been slow. Vi­et­nam vet­er­ans won a ma­jor vic­tory un­der Pres­id­ent George H.W. Bush when Con­gress passed le­gis­la­tion al­low­ing the VA sec­ret­ary to make cer­tain dis­eases, in­clud­ing Hodgkin's dis­ease and non-Hodgkin's lymph­oma, "pre­sumptive" to Agent Or­ange ex­pos­ure. This means that the VA auto­mat­ic­ally as­sumes the dis­eases are re­lated to the de­fo­li­ant that the vet­er­ans en­countered dur­ing their mil­it­ary ser­vice, mak­ing it easi­er for them to col­lect dis­ab­il­ity pay­ments. 
The gov­ern­ment's long-stand­ing fail­ure to ad­dress the dam­age done to vet­er­ans by Agent Or­ange mir­rors the lar­ger fail­ure of the VA. It spans gen­er­a­tions and party af­fil­i­ations, and every ef­fort to fix it comes with un­in­ten­ded con­sequences.
"This goes across party lines," said Ron­ald Ab­rams, the joint ex­ec­ut­ive dir­ect­or with the Na­tion­al Vet­er­ans Leg­al Ser­vices Pro­gram, and a former VA of­fi­cial who has worked on vet­er­ans claims cases for 40 years. "Demo­crats and Re­pub­lic­ans have al­lowed this fes­ter­ing sore to con­tin­ue."
Com­ing Soon: What Would It Take to Really Fix the VA?
{{ BIZOBJ (video: 4957) }}