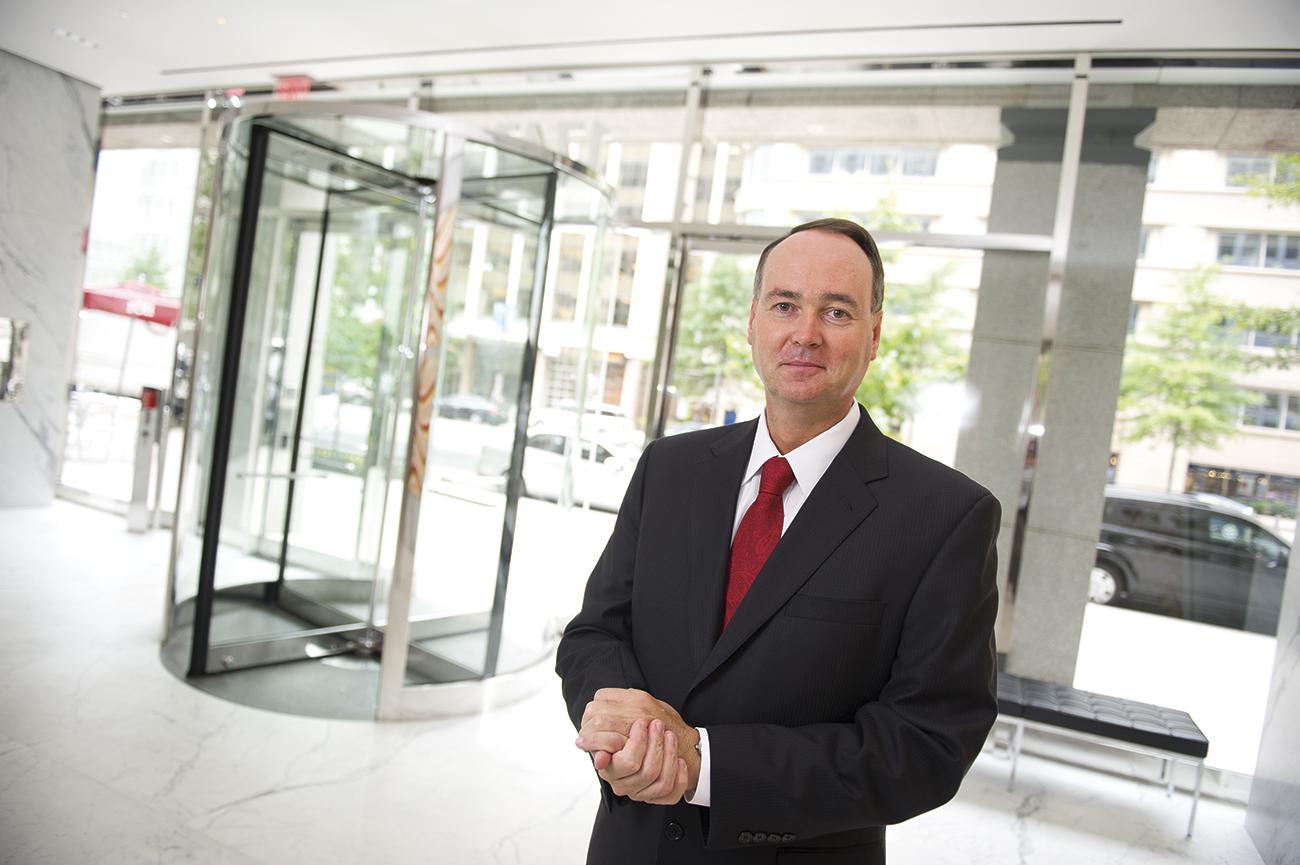 For the past 10 years, An­drew Bi­eni­awski has been at the cen­ter of one of the most suc­cess­ful and least-known gov­ern­ment pro­grams of the 21st cen­tury: the U.S. ef­fort to se­cure the weapons-grade nuc­le­ar ma­ter­i­als that were scattered around the globe dur­ing the Cold War, and that now rep­res­ent a hair-rais­ing threat in the age of ter­ror­ism.
A 25-year vet­er­an of the En­ergy De­part­ment's atom­ic weapons pro­grams, Bi­eni­awski has led teams to more than a dozen coun­tries, in­clud­ing Libya and Ukraine, on ten­sion-filled mis­sions to re­trieve highly en­riched urani­um and plutoni­um. The ma­ter­i­al they have re­covered has been re­pro­cessed and today is fuel­ing re­act­ors that provide elec­tri­city across the United States.
Now Bi­eni­awski, 47, has taken his ex­per­i­ence and ex­pert­ise to the Nuc­le­ar Threat Ini­ti­at­ive, a non­par­tis­an or­gan­iz­a­tion CNN founder Ted Turn­er es­tab­lished in 2001, after see­ing a 60 Minutes re­port on the dangers posed by "loose nukes" around the world. (Un­til re­cently, NTI was the un­der­writer of the Glob­al Se­cur­ity News­wire, pro­duced by Na­tion­al Journ­al.) 
The group, co­chaired by Turn­er and former Sen. Sam Nunn of Geor­gia, spurred the gov­ern­ment to be­gin a pro­gram to col­lect weapons-grade ma­ter­i­als in 2002.
"That's one of the reas­ons I wanted to come here," says Bi­eni­awski, newly in­stalled as vice pres­id­ent for ma­ter­i­al se­cur­ity and min­im­iz­a­tion at NTI, which he says shuns the title of think tank. "I con­sider us a 'do tank' — we ac­tu­ally do things," he says. "We not only do the policy work, but we ac­tu­ally do some of these pro­jects."
Born in South Africa, Bi­eni­awski moved to the U.S. as a boy, when his fath­er, an en­gin­eer­ing pro­fess­or, took a job at Penn State Uni­versity. After earn­ing a de­gree in nuc­le­ar en­gin­eer­ing from Penn State, Bi­eni­awski went straight to the En­ergy De­part­ment, where in 1989 he ended up in a small of­fice that was work­ing on arms con­trol. With the break­up of the So­viet Uni­on in 1991, the of­fice began to ex­pand, and Bi­eni­awski was sent on what would be the first of more than 40 trips to Rus­sia to help ne­go­ti­ate an agree­ment for the U.S. to pur­chase tons of weapons-grade urani­um and plutoni­um. The terms of the deal were ful­filled just last year, when the U.S. com­pleted the re­pro­cessing of enough ma­ter­i­al to make 20,000 nuc­le­ar weapons, he says.
Fol­low­ing the ter­ror­ist at­tacks of Septem­ber 11, 2001 — only a month after Bi­eni­awski had moved his fam­ily to Mo­scow, where he headed up a DOE of­fice — the is­sue of "loose nukes" be­came a con­cern for both the U.S. and Rus­sia. That led to the es­tab­lish­ment of the Glob­al Threat Re­duc­tion Ini­ti­at­ive in Wash­ing­ton in 2004, with Bi­eni­awski at the helm.
Un­der the ini­ti­at­ive, which was ex­pan­ded by Pres­id­ent Obama in 2009 when he set a goal of se­cur­ing "all vul­ner­able nuc­le­ar ma­ter­i­al around the world with­in four years," the U.S. and Rus­sia co­oper­ated on the re­mov­al of loose nukes from 13 coun­tries, start­ing with sites most at risk.
The re­cov­ery mis­sions were of­ten filled with in­trigue — and plenty of stress, Bi­eni­awski says. In Ukraine, the pres­sure was so in­tense that Bi­eni­awski de­veloped shingles, but he says the re­mov­al of nuc­le­ar ma­ter­i­als from three sites — in­clud­ing one in ter­rit­ory now con­trolled by sep­ar­at­ists — changed the polit­ic­al situ­ation that ex­ists amid the un­rest of today; if the ma­ter­i­al were still there, he says, "it would be a whole dif­fer­ent dy­nam­ic." Dur­ing a mis­sion to re­move nuc­le­ar ma­ter­i­als from Chile, an earth­quake forced the team to al­ter its trans­port plans overnight; on an­oth­er, while they were do­ing a re­mov­al from a re­act­or in Ger­many, the trucks car­ry­ing the nuc­le­ar ma­ter­i­als were sep­ar­ated from se­cur­ity guards by pro­test­ers, mak­ing for a nerve-rack­ing trip, Bi­eni­awski says.
All of the mis­sions ended with suc­cess, and al­though there are still loose nukes to be se­cured in at least a dozen oth­er coun­tries, the most vul­ner­able sites have been se­cured, Bi­eni­awski says. "The real mes­sage is, if you have the right people and the right team, you can do any­thing," he says.
"It takes its toll on you, but you love the mis­sion," he says. "Your mis­sion is to make the world safe. You go home at night and talk to your kids, and they ask, 'Hey, Dad, what did you do today?' 'Well, I worked on this and made the world safe.' "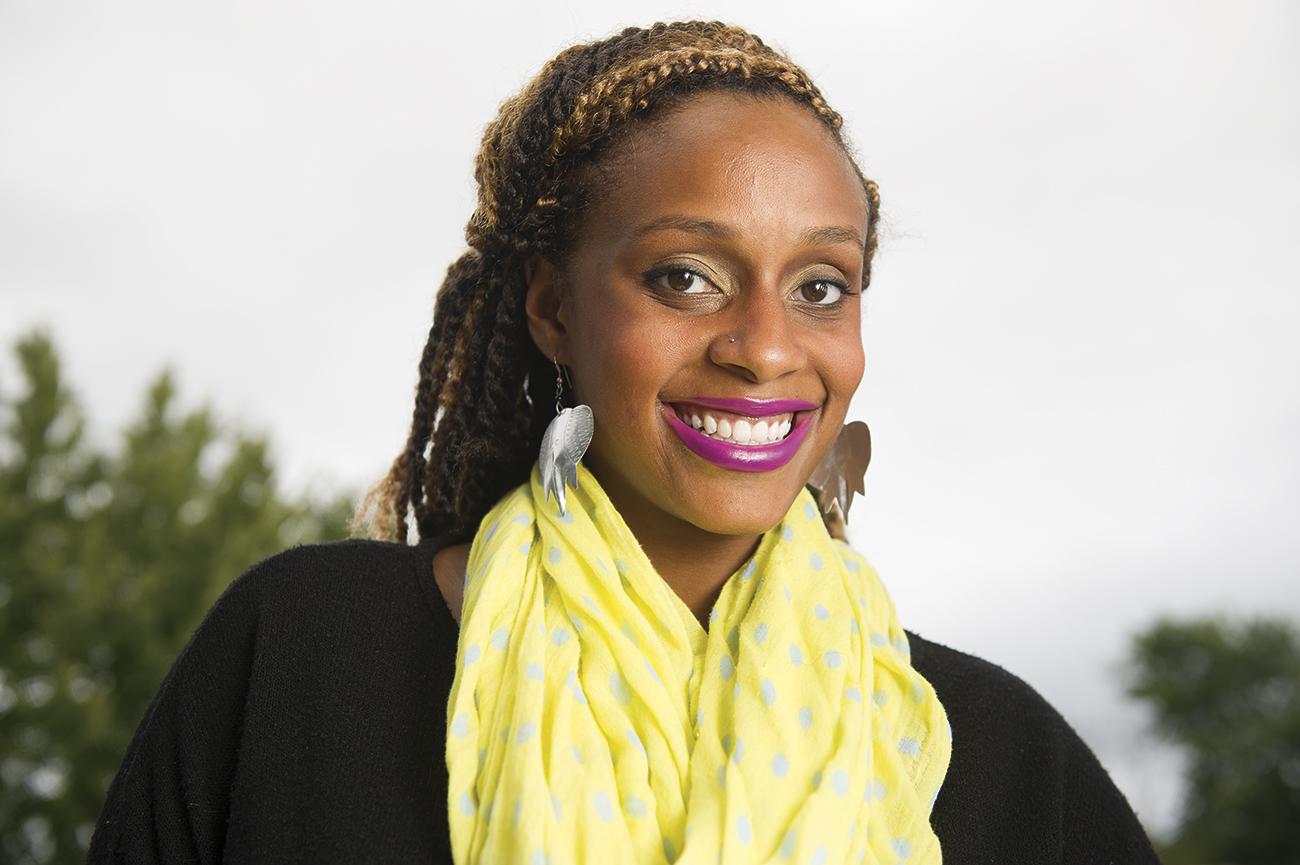 For a long time as I was com­ing out, I was de­vel­op­ing my own iden­tity," says An­gela Peoples. She also was look­ing for just the right mix of polit­ic­al and so­cial is­sues to pur­sue as an act­iv­ist. After six years in Wash­ing­ton fo­cused on high­er-edu­ca­tion is­sues,the 28-year-old has found her op­por­tun­ity at GetEQUAL, a grass­roots group launched in 2010 to ad­voc­ate on LGBT is­sues. The group is based in D.C. and has or­gan­izers in 12 states. Peoples grew up in Ypsil­anti, Michigan, and gradu­ated from West­ern Michigan Uni­versity be­fore mov­ing to Wash­ing­ton to work on col­lege- af­ford­ab­il­ity is­sues for the United States Stu­dents As­so­ci­ation. Most re­cently, she spent three years as an ana­lyst on stu­dent-loan policies at the Con­sumer Fin­an­cial Pro­tec­tion Bur­eau. She co­dir­ects GetEQUAL with Heath­er Cronk, who has been with the group since its found­ing. "GetEQUAL speaks to all of our is­sues," Peoples says. "We're build­ing a grass­roots move­ment for a full fed­er­al equal­ity bill."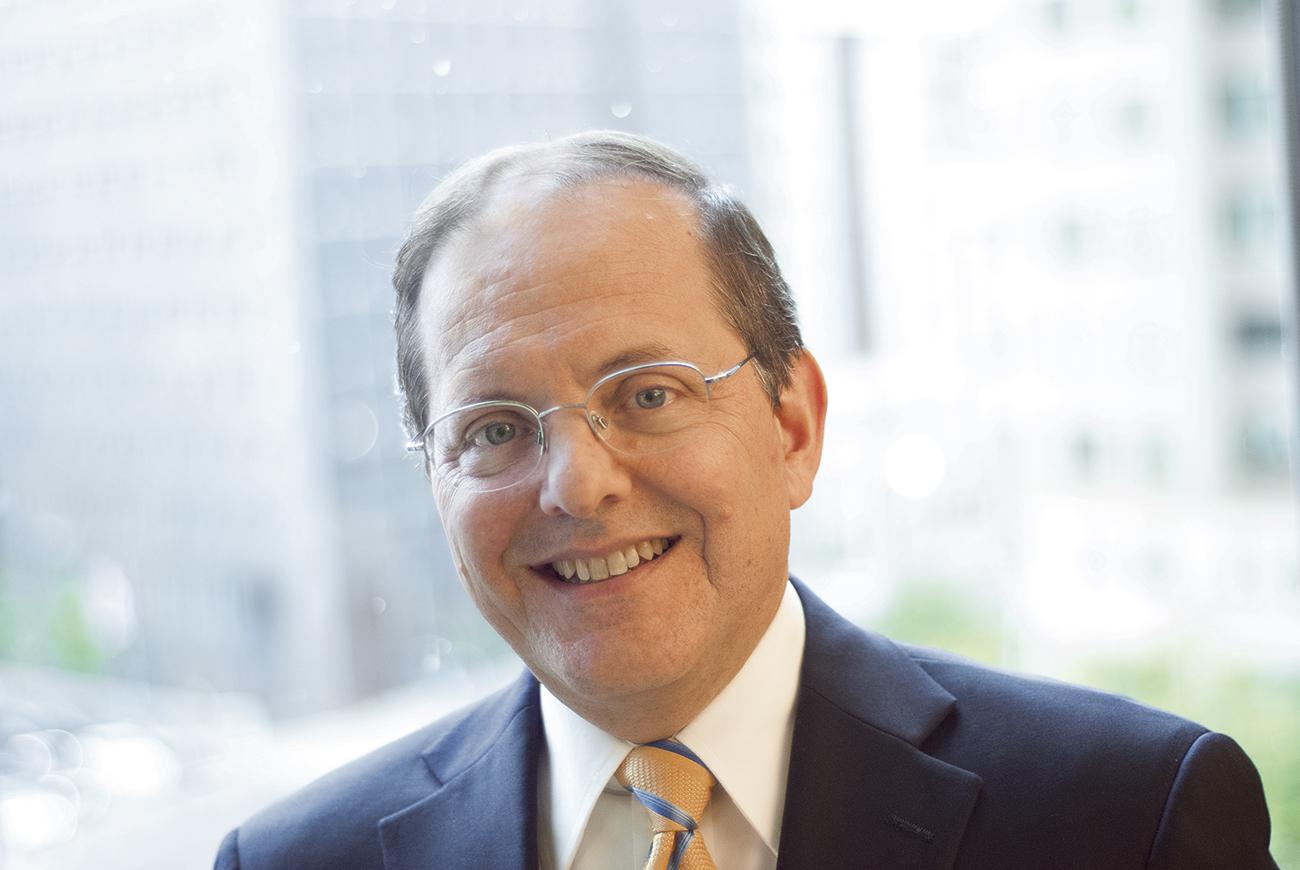 Not many people are as steeped in the ef­fects of the fin­an­cial crisis on the hous­ing mar­ket as Ed De­Marco, who led the Fed­er­al Hous­ing Fin­ance Agency from Septem­ber 2009 to Janu­ary of this year. De­Marco's op­pos­i­tion to prin­cip­al re­duc­tions for un­der­wa­ter homeown­ers promp­ted Pres­id­ent Obama to re- place him with then-Rep. Mel Watt of North Car­o­lina, but De­Marco says he has no second thoughts about his policy stance. A 28-year vet­er­an of fed­er­al hous­ing agen­cies, De­Marco, 54, has be­come a seni­or fel­low-in-res­id­ence at the Milken In­sti­tute's Cen­ter for Fin­an­cial Mar­kets, which pro­motes ex­pan­sion of private cap­it­al mar­kets. His next or­der of busi­ness is hous­ing fin­ance le­gis­la­tion, De­Marco says. "It is the un­fin­ished busi­ness of the fin­an­cial crisis. I think I bring a tech­nic­al and in­sti­tu­tion­al back­ground to this set of is­sues that can be con­struct­ive in get­ting le­gis­la­tion en­acted." De­Marco is op­tim­ist­ic about re­form pro­spects, cit­ing what he sees as a grow­ing con­sensus around the need to re­place tax­pay­er-backed fin­an­cing with private cap­it­al, and to end the con­ser­vat­or­ship of Fan­nie Mae and Fred­die Mac.
Ir­ish-born Abi­gail Slater, the new vice pres­id­ent of leg­al and reg­u­lat­ory policy at the In­ter­net As­so­ci­ation, which rep­res­ents In­ter­net ser­vice pro­viders ran­ging from Gilt to Google, doesn't con­sider her­self "tech savvy." But she's well-versed in reg­u­lat­ory is­sues — and she knows her way around the Web. "On a per­son­al level, I'm a huge nat­ur­al ad­voc­ate for the In­ter­net," she says. "I've blogged since 2007." After grow­ing up in Dub­lin and earn­ing a law de­gree at Ox­ford Uni­versity, Slater, now 43, went to work for an old, es­tab­lished Lon­don firm, Fresh­fields, prac­ti­cing an­ti­trust law. The firm sent her to Brus­sels and Wash­ing­ton, where she met her hus­band, an Ore­go­ni­an work­ing on Cap­it­ol Hill. Slater then be­came an at­tor­ney for the Fed­er­al Trade Com­mis­sion, where she served sev­er­al years as an aide to Com­mis­sion­er Ju­lie Brill. At the In­ter­net As­so­ci­ation, she will work on "any num­ber of reg­u­lat­ory is­sues," she says, in­clud­ing net neut­ral­ity, pri­vacy policies, pat­ent laws, and im­mig­ra­tion re­form.