Re­pub­lic­an law­makers are as­sert­ing that Pres­id­ent Obama took too long to in­form U.S. al­lies of a pos­sible Rus­si­an treaty vi­ol­a­tion.
The Obama ad­min­is­tra­tion no­ti­fied oth­er NATO na­tions earli­er this month of the po­ten­tial breach in­volving Rus­si­an cruise-mis­sile tests that began as long ago as 2008. The U.S. State De­part­ment on Thursday con­firmed it had ex­pressed con­cern to Mo­scow about the pos­sible vi­ol­a­tion, the New York Times re­por­ted.
In a Thursday let­ter to Obama, Rep­res­ent­at­ive Mike Turn­er (R-Ohio) said de­tails on the po­ten­tial breach of the 1987 In­ter­me­di­ate-Range Nuc­le­ar Forces Treaty should have been avail­able to NATO na­tions as they craf­ted a 2012 nuc­le­ar-strategy re­view.
"Your ad­min­is­tra­tion called upon NATO to un­der­take the 2012 De­terrence and De­fense Pos­ture Re­view (DDPR) in an ef­fort to ana­lyze the cur­rent threat en­vir­on­ment and en­sure that the al­li­ance's nuc­le­ar pos­ture is de­signed to meet those threats," Turn­er's let­ter states.
The U.S. "fail­ure to dis­close this crit­ic­al in­form­a­tion to NATO dur­ing the re­view pro­cess both com­prom­ises the DDPR and weak­ens the trust our al­lies place in us," the law­maker ad­ded.
The same con­cern comes up in a Thursday joint state­ment by Turn­er and three oth­er GOP law­makers: House Armed Ser­vices Com­mit­tee Chair­man Buck McK­eon (R-Cal­if.), Vice Chair­man Mac Thorn­berry (R-Texas), and Stra­tegic Forces Sub­com­mit­tee Chair­man Mike Ro­gers (R-Ala.).
"In­ter­me­di­ate-range mis­siles threaten our European part­ners most of all," the re­lease says. "Why were they kept in the dark for four years ac­cord­ing to this [Times] re­port? Why did the Obama ad­min­is­tra­tion keep evid­ence of Rus­sia's cheat­ing from our al­lies when NATO was re­cently de­bat­ing and de­cid­ing upon its nuc­le­ar pos­ture?" 
To date, Wash­ing­ton has not form­ally ac­cused Mo­scow of vi­ol­at­ing the 1987 pact.
What We're Following See More »
ABSENT FROM LIST: GENNIFER FLOWERS
Most Trump Guests Have Military Ties
2 hours ago
TOP OF MIND
Trending on Google: 'Why Should Trump Not Be President'
2 hours ago
THE DETAILS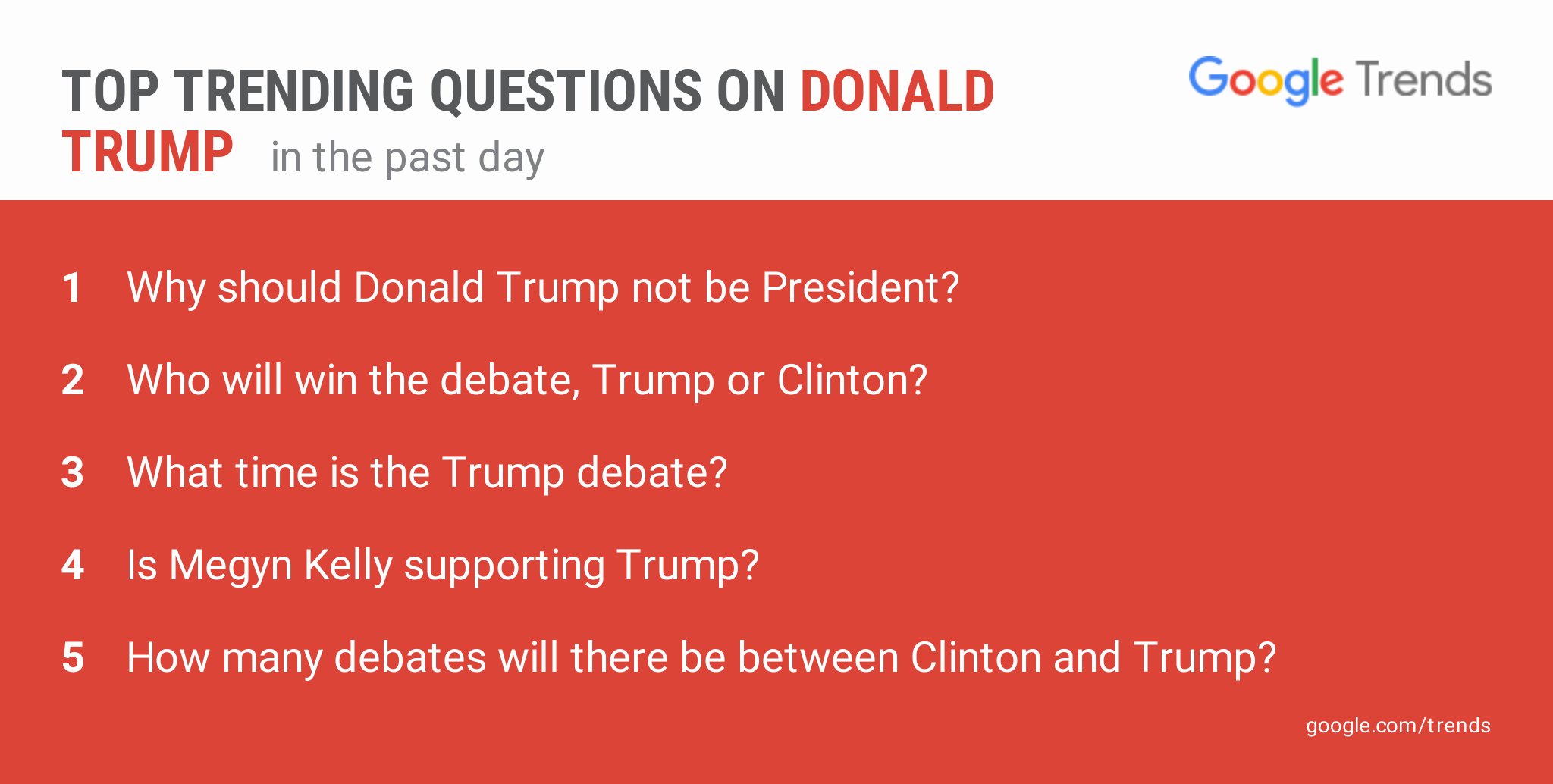 WHO PLAYED THE DONALD?
Longtime Clinton Aide Played Trump in Mock Debates
5 hours ago
THE DETAILS
After keeping the information private for most of the lead-up to the debate on Monday, it has been revealed that longtime Clinton aide Philippe Reines has been playing the role of Donald Trump in her debate prep. Reines knows Clinton better than most, able to identify both her strengths and weaknesses, and his selection for a sparring partner shows that Clinton is preparing for the brash and confrontational Donald Trump many have come to expect.
WEEKEND POLLING ROUNDUP
New Polls Still Show Razor-Thin Margins
5 hours ago
THE QUESTION
How Many Times Has the Trump Campaign Emailed Ted Cruz's Supporters?
5 hours ago
THE ANSWER
More than 30 times, in the case of some donors. Long before Cruz endorsed Trump—and before he even snubbed the nominee at the Republican National Convention—"the senator quietly began renting his vast donor email file to his former rival, pocketing at least tens of thousands of dollars, and more likely hundreds of thousands, that can be used to bankroll the Texan's own political future."