SPOTLIGHT: The Obama-Kalorama Connection
The Oba­mas ap­pear to have found their post-White House digs. Na­tion­al Journ­al has learned that they plan to rent a home in the Kal­orama neigh­bor­hood, just east of Mas­sachu­setts Av­en­ue, where they'll live while their young­er daugh­ter Sasha fin­ishes her last two years at Sid­well Friends School.
The White House is stay­ing mum on the mat­ter, but the neigh­bor­hood is rich with pos­sib­il­it­ies. There's a house for lease at 10 Kal­orama Circle with fen­cing out front. Also ap­par­ently avail­able is the one­time home of the Syr­i­an am­bas­sad­or at 2447 Kal­orama Road, a field-stone home with se­cur­ity cam­er­as still in place. 
It'll be easy to get in with the in­ter­na­tion­al jet set. The Oba­mas will be in walk­ing dis­tance of the am­bas­sad­ori­al res­id­ences of Bri­tain, the European Uni­on, France, Ice­land, and Por­tugal. The area is already chock-a-block with se­cur­ity be­cause of the nearby em­bassies of Tur­key, Ja­pan, South Korea, Italy, and Den­mark, to name only a few. 
The Oba­mas' new neigh­bor­hood is only two miles from Sid­well and a mere half-mile down­hill from Hil­lary Clin­ton's cur­rent home on White­haven Street—in case they need to bor­row a cup of sug­ar. And for the re­cord, it's only 2.2 miles from the house that Clin­ton is eye­ing at 1600 Pennsylvania Ave.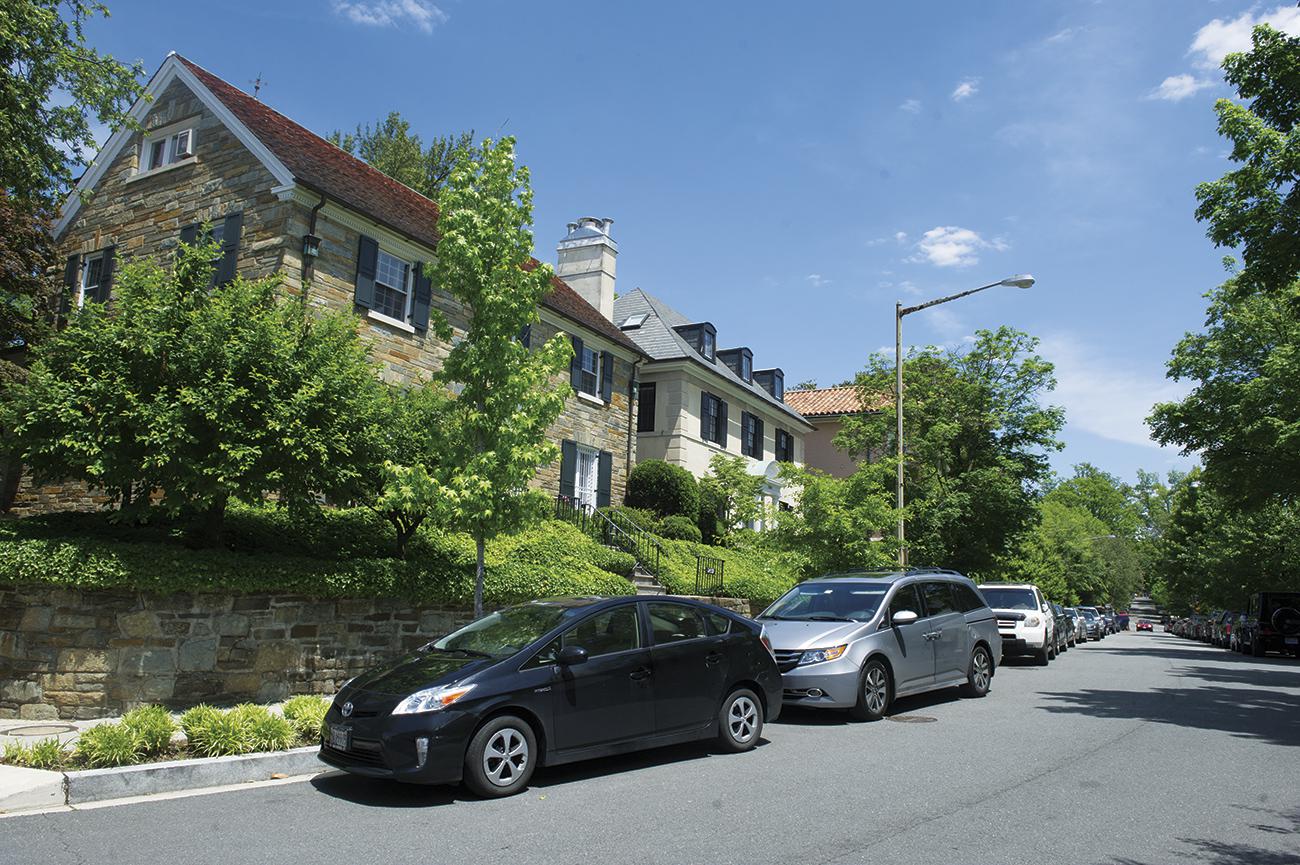 QUOTEMEISTER
"When you go to Dis­ney, do they meas­ure the num­ber of hours you wait in line? … What's im­port­ant is, what's your sat­is­fac­tion with the ex­per­i­ence?"
—Vet­er­ans Af­fairs Sec­ret­ary Robert Mc­Don­ald clum­sily dis­cuss­ing VA wait times at a Chris­ti­an Sci­ence Mon­it­or break­fast with re­port­ers on Monday
"To me, that was hav­ing a private mo­ment in pub­lic. … I had, like, an out-of-body ex­per­i­ence at that point."
—Larry Wilmore, dis­cuss­ing his use of the n-word at the White House Cor­res­pond­ents Din­ner on The New York­er Ra­dio Hour pod­cast
ON DECK FOR MAY 24
10 a.m.  Sen­ate sub­com­mit­tee markup of De­fense Ap­pro­pri­ations Act
10 a.m.  House Trans­port­a­tion hear­ing on Wash­ing­ton Metro sys­tem
11 a.m.  Launch of Con­gres­sion­al Vot­ing Rights Caucus
2 p.m.    House For­eign Af­fairs hear­ing on U.S.-Saudi coun­terter­ror­ism co­oper­a­tion
7 p.m.    Book talk by Gov. John Hick­en­loop­er at Polit­ics & Prose