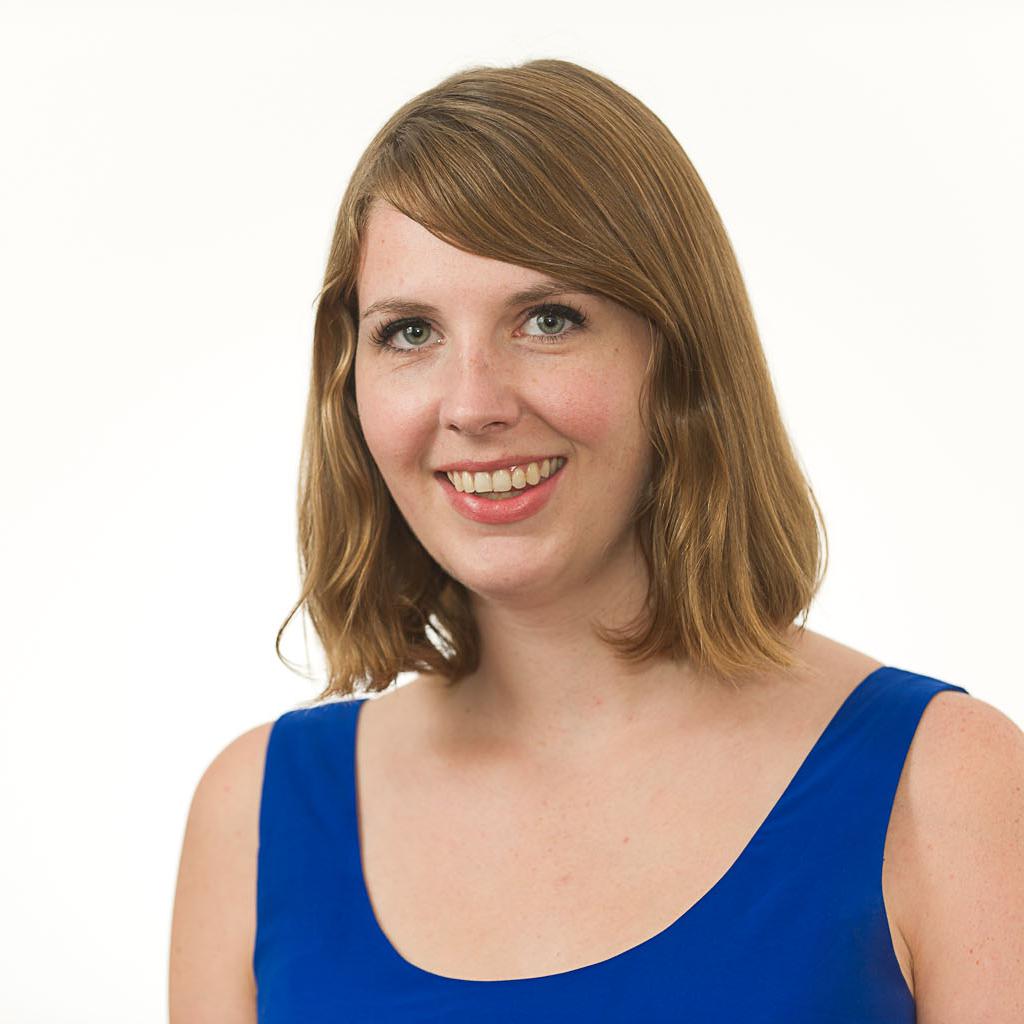 Wor­ried that they don't yet have the 218 votes to pass a debt-ceil­ing in­crease with­in their caucus alone, House Re­pub­lic­an lead­ers are try­ing a new tac­tic to get their mem­bers on board: fear. But that fear may be mis­placed.
After meet­ing with mem­bers, lead­er­ship has learned it does not have suf­fi­cient Re­pub­lic­an votes to pass a debt-ceil­ing in­crease with either the Key­stone pipeline or changes to the Af­ford­able Care Act's risk cor­ridors at­tached. Earli­er this week, those were the two most com­mon meas­ures cited by House Re­pub­lic­ans as po­ten­tial off­sets for in­creas­ing the debt lim­it. But a Con­gres­sion­al Budget Of­fice re­port show­ing that the health care pro­vi­sion will ac­tu­ally re­duce the de­fi­cit on its own if left in place, and mem­bers' feel­ings that they will likely get Key­stone any­way and should ask for more with­in the con­text of the debt fight, have re­duced sup­port for both pro­vi­sions.
See­ing a tick­ing clock on the wall — Treas­ury Sec­ret­ary Jac­ob Lew warns that the debt lim­it must be lif­ted by the end of the month, at the very latest, to avoid de­fault — House lead­er­ship and a num­ber of Re­pub­lic­an mem­bers have pushed the idea in re­cent meet­ings that if they don't act on the debt ceil­ing soon, Sen­ate Ma­jor­ity Lead­er Harry Re­id will. And, they warn, he'll at­tach an ex­ten­sion of un­em­ploy­ment in­sur­ance be­ne­fits, guar­an­teed to gain trac­tion with Demo­crats in both cham­bers, but also guar­an­teed to cause heart pal­pit­a­tions among Re­pub­lic­ans be­cause it may not be paid for.
"We have to re­cog­nize that we're not the only people who can play of­fense," said Rep. Tom Cole of Ok­lahoma, who is close to House lead­er­ship, on Wed­nes­day. "If the Sen­ate wants to start mov­ing, it could. And far bet­ter for us to have the ini­ti­at­ive, so to speak, than be sit­ting here re­act­ing to whatever the Sen­ate sends over."
That fear could get more Re­pub­lic­ans on board with a debt-ceil­ing agree­ment — per­haps even a clean in­crease — but the threat ap­pears to be an empty one.
Re­id likely doesn't have the votes for an un­em­ploy­ment-in­sur­ance ex­ten­sion to be­gin with. And the Sen­ate is already sched­uled to take up a three-month fix on Thursday.
Sen­ate Demo­crats are not dis­cuss­ing such a debt-ceil­ing plan with any­one, ac­cord­ing to a seni­or Demo­crat­ic aide. And they would look hy­po­crit­ic­al try­ing to do so, after spend­ing the past sev­er­al weeks call­ing for a com­pletely clean in­crease in the na­tion's debt lim­it.
House Re­pub­lic­ans are still un­com­fort­able with the concept of a clean debt-ceil­ing in­crease. While hard-line con­ser­vat­ives, con­vinced that they won't get what they want from lead­er­ship any­way, are push­ing for a clean in­crease just to end the battle, lead­er­ship is wor­ried about the idea of for­cing dozens of GOP mem­bers in­to the vul­ner­able po­s­i­tion of hav­ing to join Demo­crats on the vote.
"The very people that are re­com­mend­ing that would be the first people to con­demn the folks that vote for it."¦ When you re­com­mend a clean vote with no ef­fort, you're just ba­sic­ally say­ing, 'But 20 or 30 of you guys can go off and get beaten to death, and we don't really care wheth­er you do or not,' " Cole said.
House lead­ers haven't yet giv­en up on get­ting to 218 with Re­pub­lic­ans alone, however. And they're con­sid­er­ing a dizzy­ing num­ber of pro­vi­sions to at­tach to the debt-lim­it in­crease to get there.
The Wash­ing­ton Post re­ports that mem­bers are look­ing at a plan that would tie a fix for cuts to mil­it­ary pen­sions in a lar­ger debt-ceil­ing pack­age. The cuts, which were part of Decem­ber's budget agree­ment, face ma­jor op­pos­i­tion on both sides of the aisle and a fix could at­tract suf­fi­cient votes in both cham­bers. But Re­pub­lic­ans want any fix to be paid for.
That also rep­res­ents a slap in the face to House Budget Chair­man Paul Ry­an who cham­pioned the COLA cuts in the budget ne­go­ti­ations late last year.
An­oth­er op­tion would be an ex­ten­sion of the "doc fix" for­mula that re­im­burses phys­i­cians un­der Medi­care. The fix also has strong bi­par­tis­an sup­port and could be help­ful in bring­ing mem­bers of both cham­bers on board. A three-month fix was in­cluded in the budget deal that passed Con­gress in Decem­ber, while mem­bers con­tin­ue to haggle over a longer-term solu­tion.
Neither op­tion, however, would re­duce the im­pact of rais­ing the debt ceil­ing. And neither comes close to the "Boehner rule," hatched in 2011, which man­dates that any in­crease in the debt lim­it be off­set by sim­il­ar spend­ing cuts. That in­form­al rule re­mains pop­u­lar among House Re­pub­lic­an mem­bers.
"I think there are things that could be in place there that would make a large bi­par­tis­an vote likely. But they're not the kind of things I'd prefer. I'd prefer to do something that ac­tu­ally lowers the debt or lowers the de­fi­cit," Cole said. "But I don't think that's go­ing to be pos­sible." 
What We're Following See More »
MAJORITY OPPOSES 'BATHROOM BILLS'
Poll: Three-Quarters of Americans Support LGBT Protections
1 hours ago
THE DETAILS
A new poll by the Public Religion Research Institute "found 72 percent of Americans now favor passing laws to protect lesbian, gay and transgender people from discrimination, including three-quarters of Democrats and two-thirds of Republicans." A majority also opposes "bathroom bills," of the kind passed by North Carolina.
PROCEDURES NOT FOLLOWED
Trump Not on Ballot in Minnesota
21 hours ago
MOB RULE?
Trump on Immigration: 'I Don't Know, You Tell Me'
1 days ago
THE LATEST
Perhaps Donald Trump can take a plebiscite to solve this whole messy immigration thing. At a Fox News town hall with Sean Hannity last night, Trump essentially admitted he's "stumped," turning to the audience and asking: "Can we go through a process or do you think they have to get out? Tell me, I mean, I don't know, you tell me."
BIG CHANGE FROM WHEN HE SELF-FINANCED
Trump Enriching His Businesses with Donor Money
2 days ago
WHY WE CARE
Donald Trump "nearly quintupled the monthly rent his presidential campaign pays for its headquarters at Trump Tower to $169,758 in July, when he was raising funds from donors, compared with March, when he was self-funding his campaign." A campaign spokesman "said the increased office space was needed to accommodate an anticipated increase in employees," but the campaign's paid staff has actually dipped by about 25 since March. The campaign has also paid his golf courses and restaurants about $260,000 since mid-May.
QUESTIONS OVER IMMIGRATION POLICY
Trump Cancels Rallies
3 days ago
THE LATEST
Donald Trump probably isn't taking seriously John Oliver's suggestion that he quit the race. But he has canceled or rescheduled rallies amid questions over his stance on immigration. Trump rescheduled a speech on the topic that he was set to give later this week. Plus, he's also nixed planned rallies in Oregon and Las Vegas this month.