Feb. 12, 2014, 10:02 a.m.
More than 110 mil­lion Tar­get cus­tom­ers had their cred­it-card in­form­a­tion stolen be­cause at least one em­ploy­ee of a heat­ing and air-con­di­tion­ing con­tract­or suc­cumbed to an email phish­ing scheme, cy­ber­se­cur­ity blog­ger Bri­an Krebs re­por­ted Wed­nes­day.
The rev­el­a­tion, if true, is the strongest in­dic­a­tion yet of what went wrong since Krebs first ex­posed the massive heist of con­sumer fin­an­cial data at the na­tion­al re­tail gi­ant late last year, a start­ling cy­ber­at­tack that has promp­ted in­tense con­gres­sion­al in­quiry. Nei­man Mar­cus and oth­er chains have also re­cently been vic­tim­ized, though it is not be­lieved that the per­pet­rat­ors are the same.
Last week, Krebs re­por­ted that hack­ers in­filt­rated Tar­get's net­work by swip­ing the lo­gin cre­den­tials of Fazio Mech­an­ic­al Ser­vices, a Pennsylvania-based con­tract­or.
Now, an­onym­ous sources tell Krebs that cre­den­tials "were stolen in an email mal­ware at­tack at Fazio that began at least two months be­fore thieves star­ted steal­ing card data from thou­sands of Tar­get cash re­gisters." It ap­pears that the cul­prits used a pass­word-steal­ing bot known as Cit­adel to get the job done.
Fazio, in re­sponse to its sud­den no­tori­ety last week, sent out a state­ment ex­plain­ing that it had been "the vic­tim of a soph­ist­ic­ated cy­ber­at­tack op­er­a­tion." But Krebs notes that the com­pany's de­fense against ma­li­cious at­tacks was a free ver­sion of a some­what im­pot­ent anti-mal­ware pro­gram, which "is made ex­pli­citly for in­di­vidu­al users and its li­cense pro­hib­its cor­por­ate use."
Mem­bers of Con­gress are call­ing for a bill to cre­ate a na­tion­al re­port­ing stand­ard for data breaches sim­il­ar to the one that hit Tar­get. Re­tail­ers and fin­an­cial in­sti­tu­tions would be re­quired to no­ti­fy gov­ern­ment and con­sumers of breaches when they oc­cur.
The new rev­el­a­tions ar­rive on a day when the White House rolled out a set of vol­un­tary guidelines in­ten­ded to help busi­nesses de­fend them­selves against hack­ers.
What We're Following See More »
ABSENT FROM LIST: GENNIFER FLOWERS
Most Trump Guests Have Military Ties
2 hours ago
TOP OF MIND
Trending on Google: 'Why Should Trump Not Be President'
2 hours ago
THE DETAILS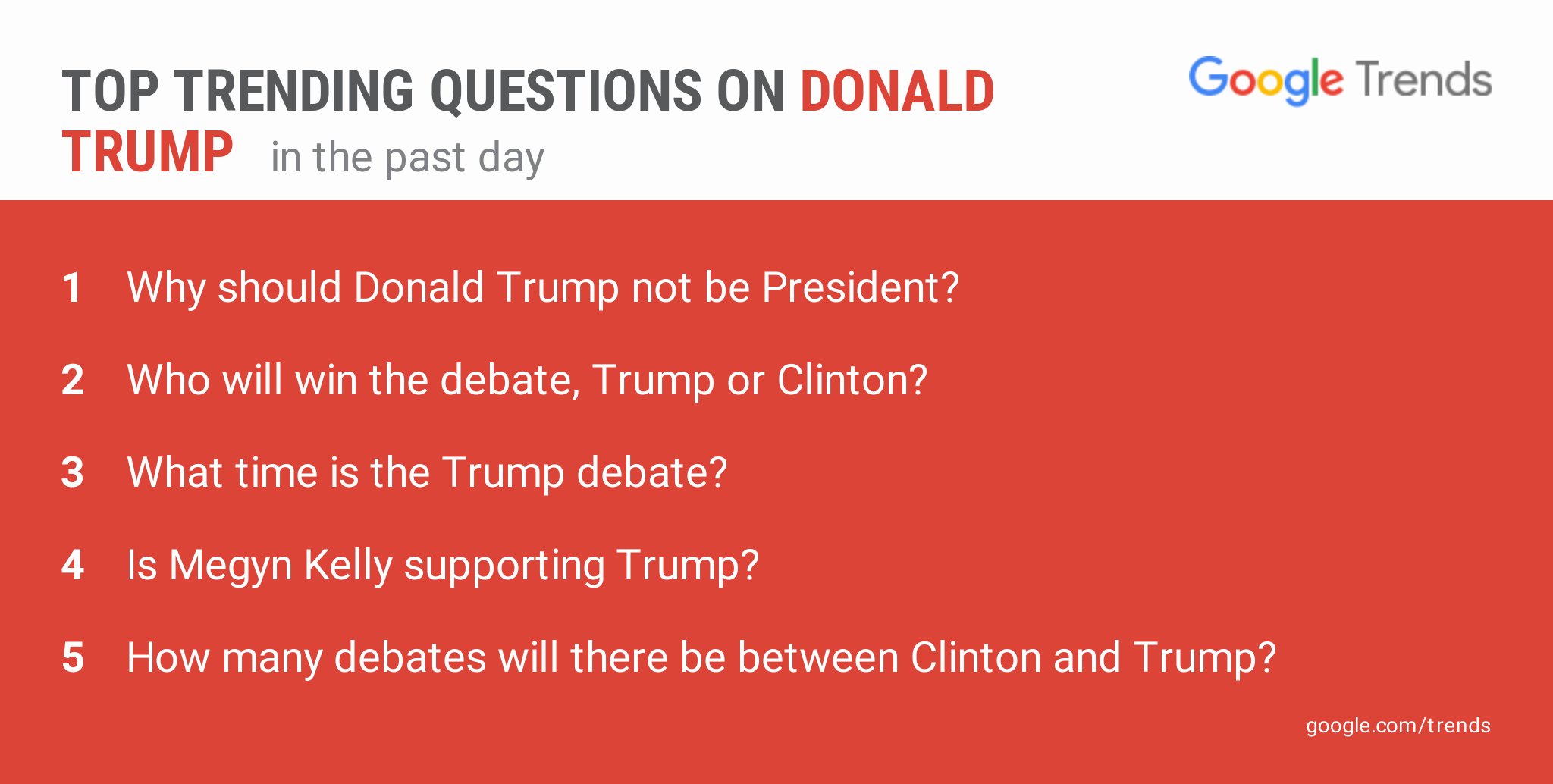 WHO PLAYED THE DONALD?
Longtime Clinton Aide Played Trump in Mock Debates
5 hours ago
THE DETAILS
After keeping the information private for most of the lead-up to the debate on Monday, it has been revealed that longtime Clinton aide Philippe Reines has been playing the role of Donald Trump in her debate prep. Reines knows Clinton better than most, able to identify both her strengths and weaknesses, and his selection for a sparring partner shows that Clinton is preparing for the brash and confrontational Donald Trump many have come to expect.
WEEKEND POLLING ROUNDUP
New Polls Still Show Razor-Thin Margins
5 hours ago
THE QUESTION
How Many Times Has the Trump Campaign Emailed Ted Cruz's Supporters?
5 hours ago
THE ANSWER
More than 30 times, in the case of some donors. Long before Cruz endorsed Trump—and before he even snubbed the nominee at the Republican National Convention—"the senator quietly began renting his vast donor email file to his former rival, pocketing at least tens of thousands of dollars, and more likely hundreds of thousands, that can be used to bankroll the Texan's own political future."