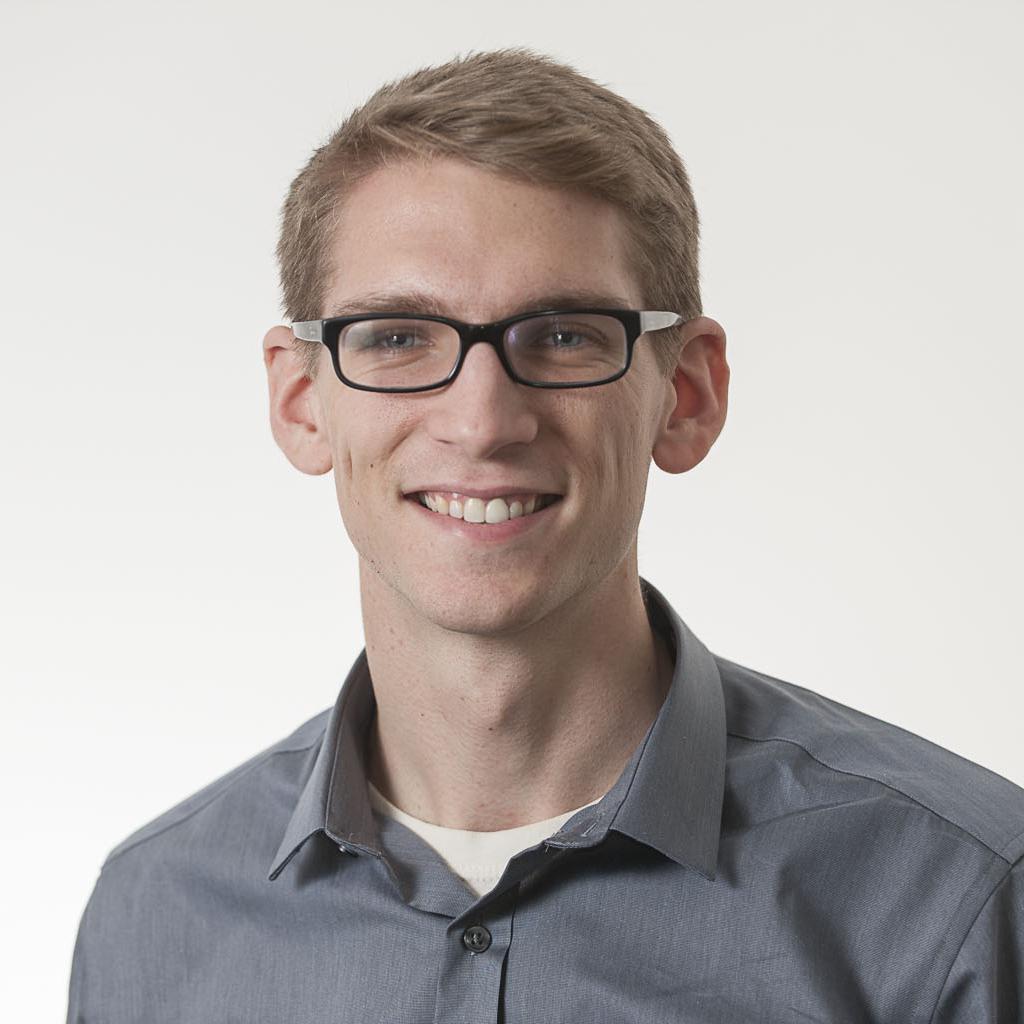 Civil-rights ad­voc­ates are selling a bill amend­ing the Vot­ing Rights Act as a wholly bi­par­tis­an fix and say­ing it will pass this year, des­pite the par­tis­an di­vide over voter-ID laws and oth­er vot­ing-rights is­sues.
"It will pass this Con­gress," said Scott Simpson, spokes­man for the Lead­er­ship Con­fer­ence on Civil and Hu­man Rights, which has ad­voc­ated for an up­date to the law. "If any­thing can pass this Con­gress, it's this."
The bill would re­vive a por­tion of the Vot­ing Rights Act that gives the Justice De­part­ment fi­nal say on all changes to elec­tions — from voter-ID laws to polling place re­lo­ca­tions — in states with a his­tory of dis­crim­in­a­tion.
The pro­vi­sion, known as the "pre­clear­ance" re­quire­ment, was in­cluded in the Vot­ing Rights Act in 1965, but the Su­preme Court in June 2013 struck down its out­dated meth­od of choos­ing which states would be placed un­der that re­quire­ment. Rather than choos­ing states based on dis­crim­in­a­tion in the 1960s, the new for­mula would be based on vot­ing-rights re­stric­tions in the last 15 years, and would be up­dated after every elec­tion.
The bill's back­ers have made a con­cer­ted ef­fort to present it as a bi­par­tis­an solu­tion. Reps. Scott Peters, D-Cal­if., and Chris Gib­son, R-N.Y., paired up to be­come co­spon­sors on Feb. 6. Oth­er co­spon­sors in­clude the House's most con­ser­vat­ive and lib­er­al law­makers, ac­cord­ing to Na­tion­al Journ­al's 2013 rank­ings: Reps. Steve Chabot of Ohio and Mike Honda of Cali­for­nia, re­spect­ively.
The ef­forts to make the bill trans­par­ently bi­par­tis­an may be ne­ces­sary, con­sid­er­ing the bit­ter di­vide over the pre­clear­ance re­quire­ment and voter-ID laws. The pre­clear­ance re­quire­ment ap­plied largely to con­ser­vat­ive states — 13 of the 15 states af­fected had Re­pub­lic­an gov­ernors at the time of the Su­preme Court rul­ing. And Demo­crats have ar­gued that ID re­quire­ments are meant to sup­press the vote of minor­it­ies, the poor, and the eld­erly.
At­tor­ney Gen­er­al Eric Hold­er said in a Janu­ary in­ter­view with MS­N­BC that many states' voter-ID re­quire­ments are passed by Re­pub­lic­ans "for par­tis­an ad­vant­age."
Re­ac­tions to the new pre­clear­ance for­mula have var­ied widely. Hold­er said he did not think the bill went far enough, and was con­cerned that Justice De­part­ment ob­jec­tions to voter-ID laws would not count as vi­ol­a­tions against states.
Some con­ser­vat­ives, mean­while, think the bill goes too far, des­pite the con­ces­sions made by civil-rights act­iv­ists. Her­it­age Found­a­tion seni­or leg­al fel­low Hans von Spakovsky, a former Justice De­part­ment coun­sel un­der George W. Bush, said the pre­clear­ance re­quire­ment should be done away with en­tirely be­cause the stand­ards for dis­crim­in­a­tion have changed so drastic­ally since the 1960s.
"I think it's great it's few­er states," von Spakovsky said, "but it shouldn't be any."
But the bill's spon­sors have at­temp­ted to thread the needle between those who sup­port the pre­clear­ance re­quire­ment and those who don't by al­low­ing states to be ad­ded or re­moved from the re­quire­ment, said De­borah Va­gins, seni­or le­gis­lat­ive coun­sel for the ACLU. That way, those who want to get their state out of the re­quire­ment can do so, and states with re­cords of dis­crim­in­a­tion will be covered.
Both sides will have to cede a few points, Va­gins said. The ACLU would rather see more states un­der the pre­clear­ance re­quire­ment — to start, only Geor­gia, Louisi­ana, Mis­sis­sippi, and Texas would be af­fected — but four states is bet­ter than none, she said. And an­oth­er four — New York, North Car­o­lina, South Car­o­lina, and Vir­gin­ia — would each be only one vi­ol­a­tion away.
They also like that the bill in­cludes a pro­vi­sion re­quir­ing all 50 states to no­ti­fy the pub­lic of any elec­tion changes, even if they don't have to pass them through the Justice De­part­ment for ap­prov­al, Va­gins said.
And al­though the bill has no Re­pub­lic­an spon­sors from states that would be put un­der the pre­clear­ance re­quire­ment, the Lead­er­ship Con­fer­ence does not ex­pect much op­pos­i­tion from those states, Simpson said. Be­cause states can more eas­ily work their way out of the pre­clear­ance re­quire­ment, it doesn't even need to be thought of as a bad thing, he said.
"That's an out­moded way of think­ing," Simpson said. "It's old VRA."
What We're Following See More »
FOLLOWED CLOSED DOOR MEETING
Peña Nieto, Trump Trade Subtle Jabs in Statements
2 hours ago
THE DETAILS
Following their meeting, President Enrique Peña Nieto of Mexico and Republican nominee for president, Donald Trump, briefly addressed the media, with Peña Nieto subtly rebuking Trump's rhetoric. While he spoke respectfully about Trump, Peña Nieto did not back down, saying that free trade has proved effective and that illegal immigration into America from the south has decreased over the last ten years while the flow of people and drugs into Mexico has increased. Additionally, he stressed that Mexicans in America are "honest" and "deserve respect." Trump responded, calling some Mexicans "tremendous people" while saying others are "beyond reproach." Trump laid out five important issues, including the end of illegal immigration and the ability for either country to build a wall or border. However, Trump said he did not discuss who would pay for the wall.
LOWER COURT RULING STANDS
SCOTUS Won't Restore NC Voter ID Law
3 hours ago
THE LATEST
A divided Supreme Court "refused Wednesday to reinstate North Carolina's voter identification requirement and keep just 10 days of early in-person voting. The court rejected a request by Gov. Pat McCrory and other state officials to delay a lower court ruling that found the state law was tainted by racial discrimination."
SMOKIN' AND SHOOTIN'
Court: 2nd Amendment Doesn't Protect Pot Users' Gun Rights
3 hours ago
CHICAGO DISTRICT
Woman Self-Immolates in Congressman's Office
5 hours ago
THE DETAILS
"Police say a woman walked into U.S. Rep. Danny Davis' office on Chicago's West Side, drank out of a bottle of hand sanitizer, poured the sanitizer over herself and set herself on fire with a lighter." The Democrat wasn't in the office at the time.
ASKS CONGRESS FOR $1.1 BILLION MORE
White House Grants $53 Million for Opioids
8 hours ago
THE LATEST
"The Department of Health and Human Services on Wednesday awarded 44 states, four tribes and the District of Columbia a combined $53 million in grants to expand access to treatment for opioid use disorders and ultimately aimed at reducing the number of opioid-related deaths." But HHS Secretary Sylvia Burwell and drug czar Michael Botticelli both called on Congress to approve the $1.1 billion Obama has requested to fight the opioid crisis.