Add to Briefcase
Feb. 18, 2016, 8 p.m.
Third-party movements now happen within the two parties
Clay Shirky, writing on Twitter, via Storify.com
In the days of a monolithic mass media, the two parties were able to control, with few exceptions, the outer limits of political discourse. But cable began to loosen this system up, first with Ross Perot's discussion of economics and trade in 1992, followed by Pat Buchanan on the culture war in 1992 and Ralph Nader on consumer protection in 2000. Increasingly, with the advent of Internet politicking and the Howard Dean candidacy, politicians began to talk about formerly forbidden issues from inside the parties. By the time President Obama ran in 2008, his "voter mobilization strategy—the crown jewels—was superior to that of the Democratic Party itself. … Reaching and persuading even a fraction of the electorate used to be so daunting that only two national orgs could do it. Now dozens can. This set up the current catastrophe for the parties. They no longer control any essential resource, and can no longer censor wedge issues." The current situation is one of "quasi-parliamentarianism"—the two major "rump" parties, plus Donald Trump's "racist welfare state" voters, and the Bernie Sanders voters who pine for a Nordic system. "Who needs a third party when the existing two parties have become powerless to stop insurgencies from within?"
In college admissions, parallels between Asian-Americans and Jews
Dennis Saffran, writing in City Journal
Federal suits challenging Harvard and the University of North Carolina with discrimination against Asian-Americans "closely parallels the imposition of de facto Jewish quotas at these schools in the 1920s." After Harvard's Jewish student population spiked in the '20s, the faculty adopted a "new holistic admissions plan … directing the admissions committee to interview personally as many applicants as possible to evaluate 'character and fitness.'" Predictably, the number of Jews admitted fell by almost half the next year. "Admissions records at Harvard and other elite colleges over the past quarter-century reveal an uncannily similar treatment of Asian-Americans. Asian students applying to highly selective private colleges face odds against their admission three times as high as whites. 
"By spotlighting how racial preferences for other minorities have ironically contributed to this reprise of Harvard's bigoted past, with Asians playing the role of modern-day Jews, the plaintiffs hope to prompt the Supreme Court to overturn Bakke v. Regents of the University of California, its 1978 decision allowing the use of such preferences in college admissions. For, as the complaint starkly illustrates, whatever merit affirmative action may once have had, it is a policy relic of an essentially biracial society of the 1970s that has become ludicrous in the multiracial America of 2016."
Tim Cook's position is good business
Klint Finley, writing in Wired
Depending on your perspective, Tim Cook is either a hero or a villain for refusing to help the FBI unlock the San Bernardino shooters' cell phone. But either way, he's a good businessman. Apple's brand positioning as a defender of privacy "stands in stark contrast to Google, which is heavily dependent on advertising revenue and has an incentive to gather as much user data as possible. … Complying with the FBI's request would jeopardize the company's image as the paragon of easy security." The move may also advantage Apple as it builds its international business: "Knowing that Apple cannot and will not turn data over to the US government could be an important selling point as iPhone sales level off and Apple pushes to sell more of its flagship device in countries like China and Russia. Forcing companies to build backdoors into their products could undermine what trust US companies have built."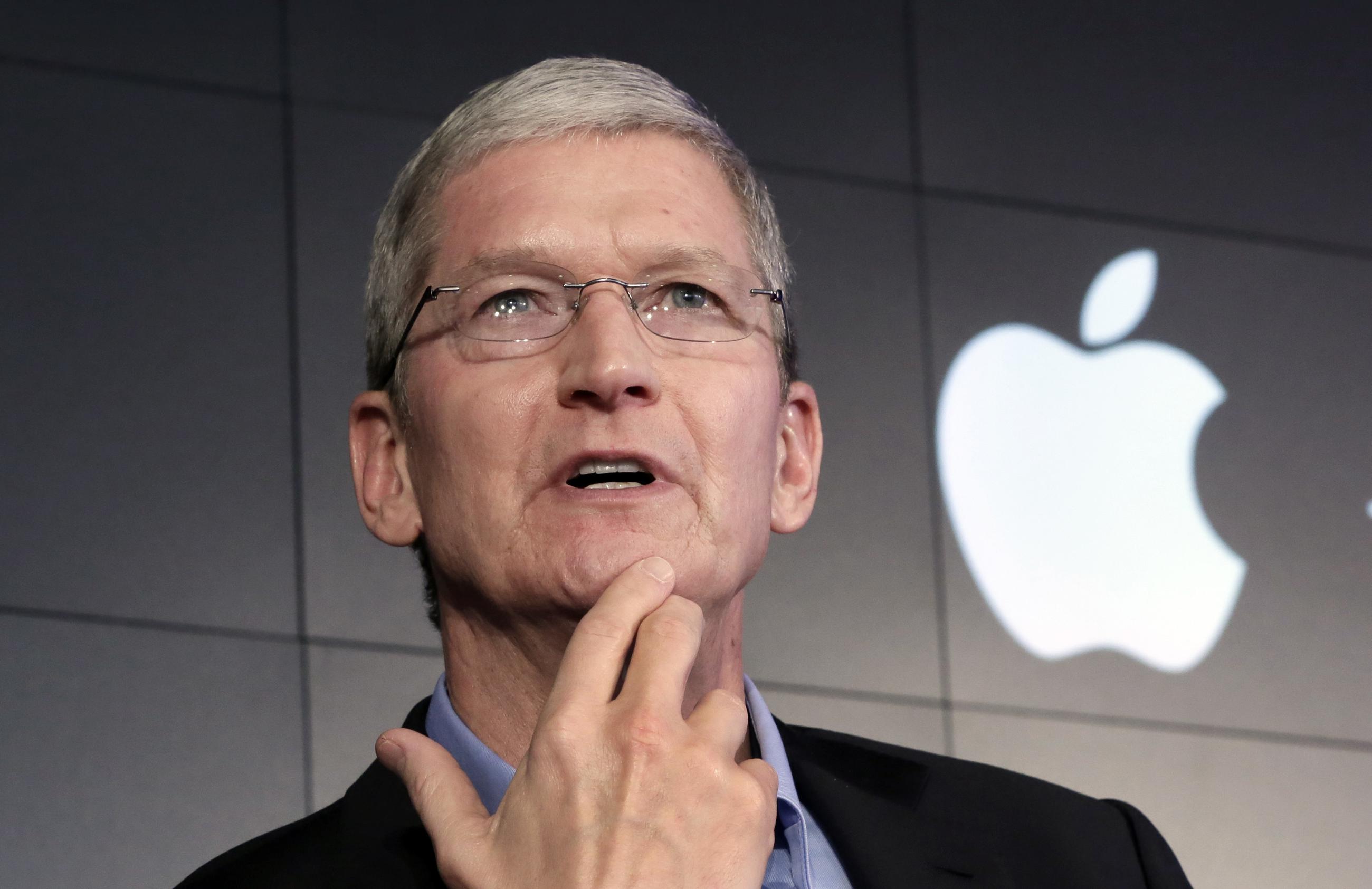 All eyes on Oregon's automatic voter registration
Pam Fessler, writing at NPR.org
"Support for automatic voter registration—now being considered in about two dozen states—has pretty much broken down along party lines," with Democrats looking to expand the franchise and Republicans voicing fears about voter fraud. "That's why everyone is closely watching what happens in Oregon," which just began the country's first automatic voter registration program on Jan. 1. Secretary of State Jeanne Atkins recently said the state had signed up 4,000 new voters in the first six days, "compared to an average 2,000 new registrations each month under the old system." But the system has also allowed Oregon to clean up its voter rolls, immediately updating "17,000 existing voter registrations to reflect changes of address. Under the old system, it could take months, even years, before the voter rolls were updated when someone moved within the state."