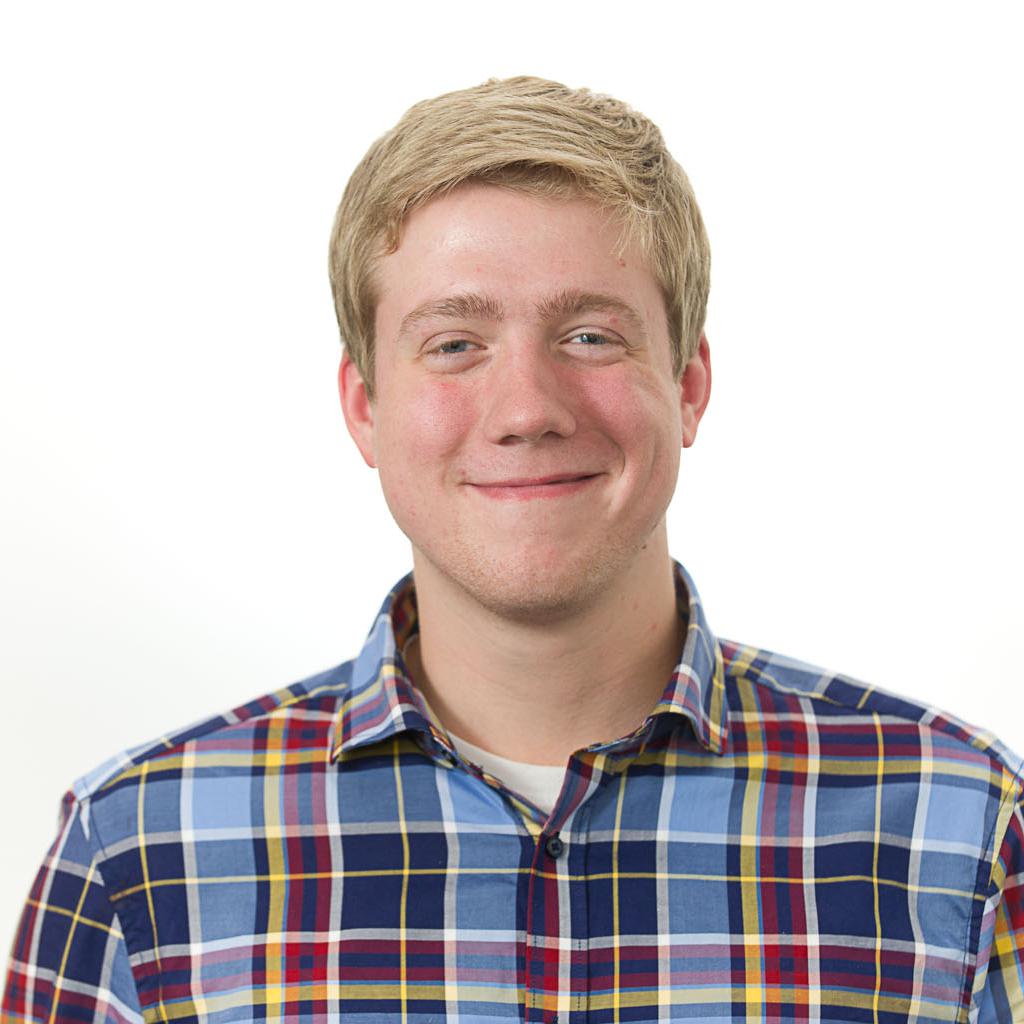 Linked­In is mak­ing its move on China.
The pro­fes­sion­al net­work­ing site Monday even­ing an­nounced it is launch­ing a test ver­sion of a Chinese-lan­guage site in the coun­try, hop­ing to make gains in a mar­ket that in­cludes more than a half-bil­lion In­ter­net users.
The new site, de­scribed as op­er­at­ing in "sim­pli­fied Chinese," is a huge step in­to a mar­ket that is con­sidered largely off-lim­its for most of Sil­ic­on Val­ley's In­ter­net be­hemoths. It sup­ple­ments an Eng­lish ver­sion of Linked­In that has been avail­able in China for more than a dec­ade and cur­rently reaches 4 mil­lion users.
"Our mis­sion is to con­nect the world's pro­fes­sion­als and cre­ate great­er eco­nom­ic op­por­tun­ity — and this is a sig­ni­fic­ant step to­wards achiev­ing that goal," Linked­In CEO Jeff Wein­er said in a state­ment an­noun­cing the ex­pan­sion.
The Moun­tain View, Cal­if.-based com­pany, which boasts more than 270 mil­lion users in more than 200 coun­tries, is the only ma­jor U.S. so­cial net­work al­lowed to roam with­in main­land China's heav­ily po­liced In­ter­net. Sim­il­ar sites, in­clud­ing You­Tube, Face­book, and Twit­ter, are blocked by the coun­try's gov­ern­ment.
But Linked­In is not free from China's no­tori­ously ag­gress­ive hu­man cen­sors — some­times re­ferred to as the "Great Fire­wall" — that sift through on­line con­tent to en­sure it doesn't vi­ol­ate the coun­try's tight In­ter­net reg­u­la­tions.
By choos­ing to launch a Chinese-lan­guage site, Linked­In is show­ing it is will­ing to op­er­ate in an en­ti­cing mar­ket that has be­deviled oth­er West­ern In­ter­net com­pan­ies for dec­ades. Oth­er tech firms, most not­ably Google, have his­tor­ic­ally spurned China's cen­sor­ship and sur­veil­lance policies, and China's gov­ern­ment like­wise has shown little in­terest in court­ing their ser­vices.
But Linked­In is ven­tur­ing where its rivals have re­fused be­cause there is no "dom­in­ant in­cum­bent play­er" — akin to the chal­lenge search gi­ant Baidu poses for Google — to com­pete with, said Blake Harp­er, an ana­lyst with the broker­age firm Wun­der­lich Se­cur­it­ies. In ad­di­tion, the com­pany's val­ues of eco­nom­ic and busi­ness growth over per­son­al or polit­ic­al ex­pres­sion aligns more closely with the in­terests of China's rul­ing party.
"Linked­In doesn't really have to give up a lot to stay true to their core mis­sion," Harp­er said. "With Twit­ter, [if] you can't say something, that goes against their en­tire eth­os. With Google, it's 'you can't show cer­tain search res­ults,' but that's what Google does."
In short, users are less likely to use Linked­In to cri­ti­cize the Chinese gov­ern­ment or or­gan­ize polit­ic­al protests, and cen­sor­ship will al­ter the fun­da­ment­al ex­per­i­ence of the net­work less than it would for a site like Face­book.
Still, busi­ness and cen­sor­ship hurdles re­main. And though the com­pany won't have to go up against a Baidu-style gi­ant, it will be forced to con­tend with sev­er­al rivals, in­clud­ing 51­job[dot]com, Zhaop­in, and Ruolin.
"Even when you do everything right and with due di­li­gence, it is really un­pre­dict­able as to what gov­ern­ment de­mands will come at you," said Leslie Har­ris, former pres­id­ent of the Cen­ter for Demo­cracy and Tech­no­logy and a board mem­ber of the Glob­al Net­work Ini­ti­at­ive, an In­ter­net-free­dom group. "I don't think you can as­sume that the dis­cus­sions that oc­cur on the net­work won't raise con­cerns for the (Chinese) gov­ern­ment."
Wein­er, Linked­In's CEO, ad­mit­ted the ex­pan­sion in­to China is one that "raises dif­fi­cult ques­tions, but it is clear to us that the de­cision to pro­ceed is the right one."
"Linked­In strongly sup­ports free­dom of ex­pres­sion and fun­da­ment­ally dis­agrees with gov­ern­ment cen­sor­ship," Wein­er ad­ded. "At the same time, we also be­lieve that Linked­In's ab­sence in China would deny Chinese pro­fes­sion­als a means to con­nect with oth­ers on our glob­al plat­form, thereby lim­it­ing the abil­ity of in­di­vidu­al Chinese cit­izens to pur­sue and real­ize the eco­nom­ic op­por­tun­it­ies, dreams, and rights most im­port­ant to them."
Wein­er also vaguely pledged that con­tent would only be cen­sored "only when and to the ex­tent re­quired." Ad­di­tion­ally, the com­pany prom­ised to be trans­par­ent with users about its busi­ness in China and pro­tect their rights and data.
Ru­mors that Linked­In was ready­ing a move in­to the most pop­u­lous coun­try in the world have cir­cu­lated for weeks, as the tech firm last month hired Derek Shen, founder of a Chinese site sim­il­ar to Groupon, to run its Chinese op­er­a­tions. The com­pany also re­cently in­teg­rated with WeChat, a Chinese chat plat­form, which boasts some 300 mil­lion reg­u­lar users.
What We're Following See More »
STAFF PICKS
After Wikileaks Hack, DNC Staffers Stared Using 'Snowden-Approved' App
8 hours ago
WHY WE CARE
The Signal app is fast becoming the new favorite among those who are obsessed with the security and untraceabilty of their messaging. Just ask the Democratic National Committee. Or Edward Snowden. As Vanity Fair reports, before news ever broke that the DNC's servers had been hacked, word went out among the organization that the word "Trump" should never be used in their emails, lest it attract hackers' attention. Not long after, all Trump-related messages, especially disparaging ones, would need to be encrypted via the Snowden-approved Signal.
WARRING FACTIONS?
Freedom Caucus Members May Bolt the RSC
10 hours ago
WHY WE CARE
The Republican Study Committee may lose several members of the House Freedom Caucus next year, "potentially creating a split between two influential groups of House conservatives." The Freedom Caucus was founded at the inception of the current Congress by members who felt that the conservative RSC had gotten too cozy with leadership, "and its roughly 40 members have long clashed with the RSC over what tactics to use when pushing for conservative legislation." As many as 20 members may not join the RSC for the new Congress next year.
PROCEDURES NOT FOLLOWED
Trump Not on Ballot in Minnesota
4 days ago
MOB RULE?
Trump on Immigration: 'I Don't Know, You Tell Me'
4 days ago
THE LATEST
Perhaps Donald Trump can take a plebiscite to solve this whole messy immigration thing. At a Fox News town hall with Sean Hannity last night, Trump essentially admitted he's "stumped," turning to the audience and asking: "Can we go through a process or do you think they have to get out? Tell me, I mean, I don't know, you tell me."
BIG CHANGE FROM WHEN HE SELF-FINANCED
Trump Enriching His Businesses with Donor Money
6 days ago
WHY WE CARE
Donald Trump "nearly quintupled the monthly rent his presidential campaign pays for its headquarters at Trump Tower to $169,758 in July, when he was raising funds from donors, compared with March, when he was self-funding his campaign." A campaign spokesman "said the increased office space was needed to accommodate an anticipated increase in employees," but the campaign's paid staff has actually dipped by about 25 since March. The campaign has also paid his golf courses and restaurants about $260,000 since mid-May.