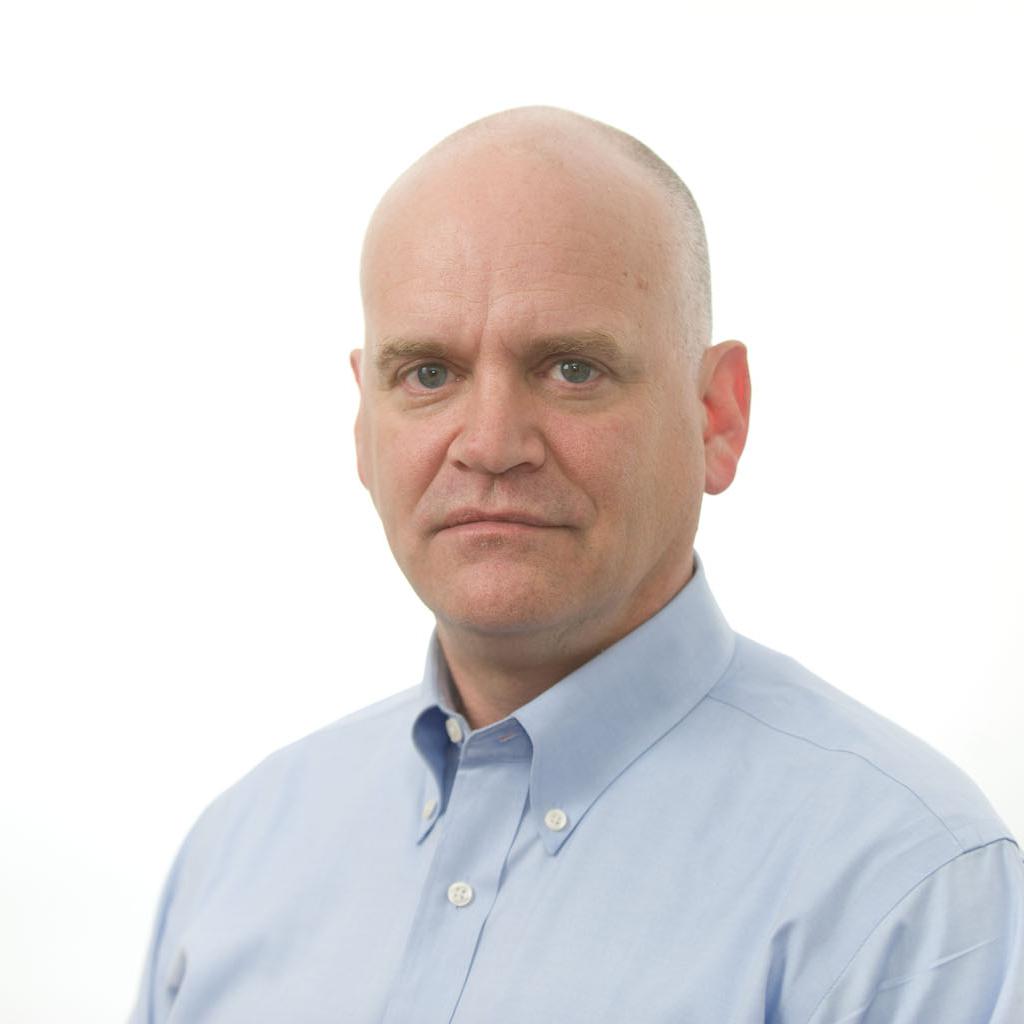 Feb. 25, 2014, 12:43 a.m.
Short-term think­ing killed the "Grand Bar­gain," the myth­ic­al com­prom­ise to avert a fisc­al crisis that Demo­crats and Re­pub­lic­ans know is un­avoid­able without slash­ing en­ti­tle­ment spend­ing and/or rais­ing taxes.
Long-term think­ing "¦ well, there is none of that in Wash­ing­ton. Be­cause long-term think­ing re­quires cour­age and trans­par­ency, and such traits are dead to this town. Al­low me to high­light two facts that Pres­id­ent Obama and House Re­pub­lic­ans, cow­ardly, don't want their fol­low­ers to know.
Delay­ing an agree­ment to tame the $17.3 tril­lion debt will back­fire on lib­er­als. Obama said it best him­self, re­peatedly, when he de­fied (or gave the pre­tense of de­fy­ing) his most lib­er­al sup­port­ers by of­fer­ing mod­est en­ti­tle­ment cuts. "The biggest driver of our long-term debt is the rising cost of health care for an aging pop­u­la­tion," he ar­gued last year, adding that "those of us who care deeply about pro­grams like Medi­care must em­brace the need for mod­est re­forms — oth­er­wise, our re­tire­ment pro­grams will crowd out in­vest­ments we need for our chil­dren, and jeop­ard­ize the prom­ise of a se­cure re­tire­ment for fu­ture gen­er­a­tions."
That equa­tion hasn't changed. At its cur­rent course, the na­tion's debt will be 74 per­cent of gross do­mest­ic product by year's end, 79 per­cent of GDP by 2024 and 100 per­cent of GDP by 2038. The de­fi­cit re­duc­tion Obama now brags about? It's an ab­er­ra­tion. The pres­id­ent knows "" but does not tell Amer­ic­ans "" that, bar­ring a budget deal, an­nu­al de­fi­cits will be­gin rising again in the next two or three years as the pop­u­la­tion ages.
One thing that has changed is Obama's polit­ics. With his re-elec­tion be­hind him and mid-term elec­tions loom­ing, Obama can ig­nore com­prom­ise-seek­ing in­de­pend­ent voters and pander to his base. Last week, he dropped from his budget a plan to re­duce the cost-of-liv­ing ad­just­ment for So­cial Se­cur­ity re­cip­i­ents. As Brett Lo­Gi­ur­ato wrote in Busi­ness In­sider, Obama felt pres­sure from the left. "Led by Sens. Tom Har­kin (D-Iowa), Sher­rod Brown (D-Ohio), and Eliza­beth War­ren (D-Mass.), many Demo­crats now not only op­pose the cuts, but also fa­vor an ex­pan­sion of So­cial Se­cur­ity be­ne­fits."  
Delay­ing an agree­ment to tame the $17.3 tril­lion debt will back­fire on con­ser­vat­ives. Lib­er­al colum­nist Jonath­an Chait ar­gued that point:
"While I don't come close to shar­ing their bug-eyed fear about the scope of the long-term de­fi­cit, I do agree that at some point, a fisc­al cor­rec­tion will prob­ably be needed. Now here is an im­port­ant polit­ic­al-eco­nom­ic real­ity un­der­gird­ing this long game. It's polit­ic­ally feas­ible to cut fu­ture re­tire­ment be­ne­fits, but it's not feas­ible to cut cur­rent re­tire­ment be­ne­fits (as even Re­pub­lic­an hard-liners agree.) The longer any such cor­rec­tion is post­poned, the longer cur­rent be­ne­fits are locked in. Every year a deal is delayed, the harder it gets to cut spend­ing, and thus the easi­er it gets to raise taxes. Bol­ster­ing this real­ity is a simple polit­ic­al dy­nam­ic: cut­ting re­tire­ment be­ne­fits is wildly un­pop­u­lar. If forced to choose, people would over­whelm­ingly prefer to raise taxes."
Chait seems to think that once Wash­ing­ton is forced to con­front the oft-punted fisc­al crisis, tax in­creases will be the only fix on the table. My sus­pi­cion is that en­ti­tle­ment cuts will re­main in play, even if we wait so long that cur­rent re­tir­ees are tar­geted. The crisis (Chait calls it a mere "fisc­al cor­rec­tion") will be that bad. Des­pite our dis­agree­ments, on this Chait and I agree: A price for delay­ing com­prom­ise is high­er taxes.
Our lead­ers can delay, dis­tort and lie about the facts, but they can't wash them away. Both parties needed the Grand Bar­gain. That brings me to two ques­tions I hear every day:
Is the GOP more to blame than the White House? I think so, a bit more than Demo­crats, be­cause of Speak­er John Boehner's in­ab­il­ity to rally the hard-right GOP House be­hind a tax com­prom­ise to match Obama's of­fer on en­ti­tle­ments. But that should be no solace to lib­er­als or to Obama; their agenda and his leg­acy are yoked to the Grand Bar­gain.
Does Obama share some blame? You bet, quite a bit. Don't for­get, he squeezed tax in­creases out of Re­pub­lic­ans after his 2012 re-elec­tion, claim­ing them as his "man­date" rather than lever­aging them for a Grand Bar­gain. That was a huge mis­take, a stroke of ar­rog­ance that will haunt his place in his­tory. Obama sur­rendered to GOP in­transigence rather than over­com­ing it, be­com­ing a host­age of a Wash­ing­ton cul­ture he was twice elec­ted to change. But this should be no solace to con­ser­vat­ives or to Boehner; their agenda and his leg­acy are yoked to the Grand Bar­gain.
See what I mean? Re­gard­less of your polit­ics, short-term think­ing is a killer.
RE­LATED: "Crappy Job: How Obama and Boehner Stink on the Debt"
What We're Following See More »
DRUG OFFENDERS
Obama Grants 111 More Commutations
11 hours ago
THE DETAILS
In a release Tuesday afternoon, the White House announced that President Obama has commuted and/or reduced the sentences of another 111 convicted criminals, mostly convicted of drug possession or trafficking. About 35 were serving life sentences.
BUT HE'S NOT ADVOCATING FOR IT
Grassley Open to Lame Duck Hearings on Garland
12 hours ago
THE LATEST
Senate Judiciary Committee Chairman Chuck Grassley (R-IA) said Monday he'd now be willing to hold a hearing on Supreme Court nominee Merrick Garland in a lame-duck session of Congress. While he said he wouldn't push for it, he said if "Hillary Clinton wins the White House, and a majority of senators convinced him to do so," he would soften his previous opposition.
DOWN FROM POST-CONVENTION NUMBERS
Monmouth Has Clinton Up Seven
16 hours ago
THE LATEST
In a new Monmouth University poll, 46% of likely voters support Clinton and 39% back Trump, with 7% supporting Libertarian Gary Johnson, and 2% backing Jill Stein of the Green Party. That's down from a poll taken right after the Democratic convention, in which Clinton led by 13 points.
DEBATE PREP
Clinton Advisers Talking to Psychologists, Trump Ghostwriter
16 hours ago
THE LATEST
"Hillary Clinton's advisers are talking to Donald J. Trump's ghostwriter of The Art of the Deal, seeking insights about Mr. Trump's deepest insecurities as they devise strategies to needle and undermine him in four weeks at the first presidential debate, the most anticipated in a generation. ... Her team is also getting advice from psychology experts to help create a personality profile of Mr. Trump to gauge how he may respond to attacks and deal with a woman as his sole adversary on the debate stage."
EPI-PEN PRICES
House Committee Investigating Mylan
19 hours ago
THE LATEST
The House Committee on Oversight and Government Reform has requested documents from the CEO of Mylan, "the pharmaceutical company under fire after raising the price of EpiPens more than 400 percent since 2007." Meanwhile, top members of the Energy and Commerce Committee are pressing the FDA on the lack of generic competition for EpiPens.