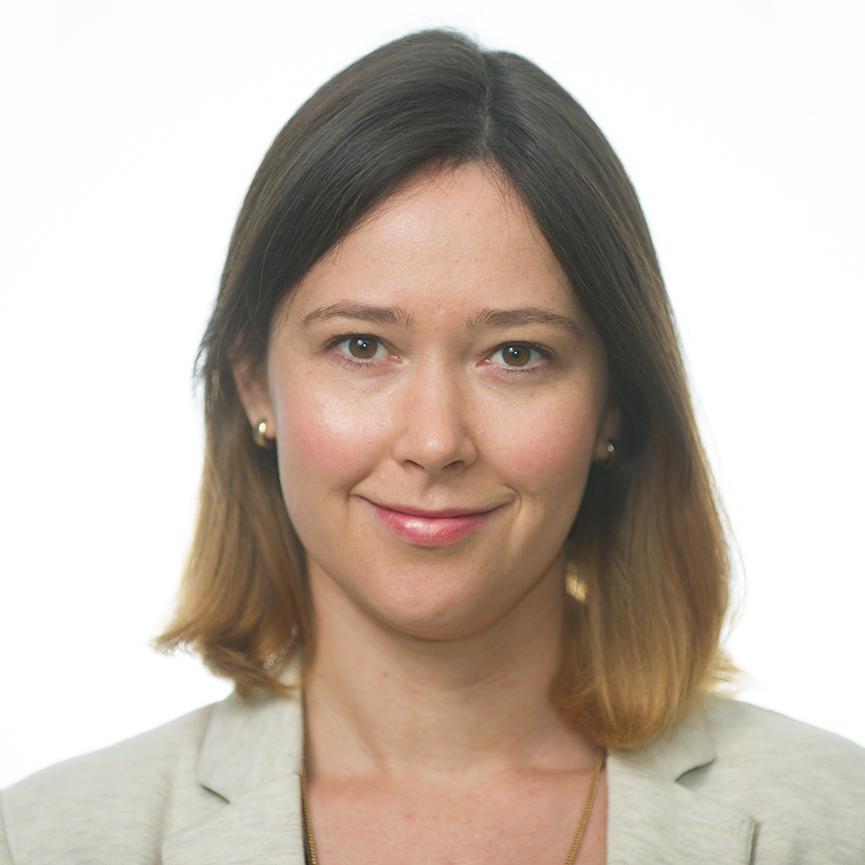 Jew­el Lans­ing, au­thor of 101 Cam­paign Tips for Wo­men Can­did­ates and Their Staffs, isn't mak­ing it up when she tells wo­men what it takes to run for polit­ic­al of­fice. Now in her 80s, Lans­ing, who was the first wo­man ever elec­ted to gov­ern­ment of­fice for Mult­nomah County and the fifth-ever elec­ted to serve in the city of Port­land, Ore., says she felt a burn­ing de­sire to write about her ex­per­i­ence and help fu­ture gen­er­a­tions of wo­men.
The book of hard-nosed ad­vice was pub­lished in con­junc­tion with her mem­oir, Cam­paign­ing for Of­fice: A Wo­man Runs, and fea­tures an­ec­dotes from scores of Amer­ic­an wo­men's races. "It's not in­ten­ded to be a how-to manu­al," Lans­ing told Na­tion­al Journ­al of her col­lec­ted les­sons pub­lished in 1991. "It's more giv­ing a broad over­view of what to look at and what to ex­pect."
Al­though groups like EMILY's List cur­rently help fund and groom fe­male can­did­ates from be­hind the scenes, Lans­ing's book marks the last time any­one wrote pub­lic­ally and com­pre­hens­ively about the art of the fe­male can­did­ate's polit­ic­al cam­paign. The coun­try's come a long way since then. At the time Jew­el was writ­ing (around 1990), wo­men made up just 2 per­cent of the U.S. Sen­ate and 6 per­cent of Con­gress over­all. Those num­bers are now 20 per­cent and 19 per­cent, re­spect­ively.
What fol­lows are 12 of the 101 tips in Lans­ing's play­book, as se­lec­ted by Na­tion­al Journ­al.
1. Visu­al­ize your­self in the role of can­did­ate for months, even years be­fore you run.
2. Be sure you have the "fire in your belly" to run.
3. Re­cog­nize that de­cid­ing when and if to run is the hard­est, and most im­port­ant, de­cision you will make.
4. Un­der­stand you will need to be waited upon—an es­pe­cially dif­fi­cult les­son for fe­male can­did­ates, their fam­il­ies, and their staffs to learn.
5. Be pre­pared to deal with gender as a factor in polit­ic­al races for the fore­see­able fu­ture.
6. Avoid fall­ing for the "ladies first" ploy; it is not to your ad­vant­age on the speak­er's plat­form with your op­pon­ent.
7. An­ti­cip­ate enorm­ous curi­os­ity about your re­la­tion­ship with your spouse or part­ner.
8. Find a part-time house­keep­er be­fore the cam­paign crunch hits.
9. Up­grade your ward­robe and con­sider it a hid­den, but un­avoid­able, per­son­al cam­paign cost.
10. Live your per­son­al life as if the de­tails will show up in the morn­ing pa­per.
11. Know you will be cri­ti­cized; it is an un­avoid­able and un­end­ing rite of pas­sage to seek­ing and serving in pub­lic of­fice.
12. View your­self as a light­bulb every­one else needs to touch for en­ergy and re­char­ging.
Lans­ing's strategies are dir­ec­ted at polit­ic­al can­did­ates, but many of them can be ap­plied to wo­men seek­ing lead­er­ship roles in any realm. Wo­men can­did­ates, she ob­served at the time, need to be bet­ter or­gan­ized than men, give more thought to how their fam­ily re­la­tion­ships will be viewed by oth­ers, and over­come con­fin­ing ste­reo­types and la­bels such as "shrill," "bitchy," and "sweet."
Her book culls not just from her own ex­per­i­ence but from the thoughts of politi­cians and journ­al­ists of the day.
Among them is former Ver­mont Gov. Madeline Kun­in. What is dif­fi­cult for wo­men to ac­quire, Kun­in told an audi­ence at the Kennedy School of Gov­ern­ment at Har­vard Uni­versity in 1989, is "a com­fort level with power it­self." The pub­lic, Kun­in ob­served, is ac­cus­tomed to see­ing boys fight. "Girls are not sup­posed to."
Ann Richards, who served as gov­ernor of Texas from 1991 to 1995, hoped to lead by ex­ample. "There will be a lot of little girls who open their his­tory texts to see my pic­ture … and they will say, 'If she can do it, so can I.' "
Also quoted is New York Times colum­nist Wil­li­am Safire, who ar­gued at the time that, all oth­er things be­ing equal, wo­men should al­ways sup­port wo­men over the oth­er gender un­til some sort of par­ity is achieved:
Not enough wo­men are can­did­ates, and too few of those are win­ning. Why? The power of in­cum­bency is an ex­cuse, as is the tug of tra­di­tion and the de­mands of rais­ing chil­dren. The reas­on, however, is a dis­may­ing lack of as­sert­ive­ness of group iden­tity … oth­er things be­ing roughly equal, wo­men should strongly sup­port wo­men as wo­men un­til some par­ity is reached. Then, se­cure in a sys­tem in bal­ance, they can throw the ras­cals out re­gard­less of sex.
While many of Landsing's sug­ges­tions, such as her in­sist­ence on ig­nor­ing the " 'ladies first' ploy," may feel dated, what's more in­ter­est­ing is how many of them still ring true.
She writes: "Your friend and en­emies will won­der, wheth­er or not they ask you dir­ectly: Who's cook­ing the meals? Clean­ing house? How does your hus­band like be­ing Mr. Sally Brown?" Those ques­tions aren't so dif­fer­ent from ques­tions Sheryl Sand­berg wrote about in her re­cent book, Lean In, pos­sibly the closest con­tem­por­ary co­rol­lary to Lans­ing's ad­vice book. In it Sand­berg talks about the subtle sex­ism ex­pressed in ques­tions dir­ec­ted at her about "work-life bal­ance" and wheth­er be­ing so suc­cess­ful "is hard on her hus­band."
In some places, Sand­berg and Lans­ing's ad­vice di­verges. Sand­berg would dis­agree, for ex­ample, with the ad­vice to act­ively seek out a ment­or. "Work­ing on a cam­paign as a vo­lun­teer or paid staff mem­ber is an ideal way to get star­ted in polit­ics," writes Lans­ing. "Talk to wo­men of­fi­cials in your area whom you ad­mire, and seek their back­ing."
Sand­berg, mean­while, would cau­tion against seek­ing out a ment­or too ag­gress­ively. In a chapter titled "Don't Ask Any­one To Be Your Ment­or," she re­counts an in­stance when a young wo­man she'd nev­er met be­fore ran­domly came up to her and asked her to be a ment­or, call­ing it a "total mood-killer." If you want "ex­cess­ive hand-hold­ing," Sand­berg says, that's a ther­ap­ist's job.
Lans­ing's book is now out of print, but if you hap­pen to pick up a used copy on Amazon, you might be sur­prised how much it has to teach you.
What We're Following See More »
SEVEN-POINT LEAD IN A FOUR-WAY
Quinnipiac Has Clinton Over 50%
9 minutes ago
THE LATEST
Hillary Clinton leads Donald Trump 51%-41% in a new Quinnipiac poll released today. Her lead shrinks to seven points when the third-party candidates are included. In that scenario, she leads 45%-38%, with Gary Johnson pulling 10% and Jill Stein at 4%.
PROCEDURES NOT FOLLOWED
Trump Not on Ballot in Minnesota
1 hours ago
MIGHT STILL ACCEPT FOREIGN AND CORPORATE MONEY
Chelsea to Stay on Board of Clinton Foundation
2 hours ago
THE LATEST
Is the Clinton family backtracking on some of its promises to insulate the White House from the Clinton Foundation? Opposition researchers will certainly try to portray it that way. A foundation spokesman said yesterday that Chelsea Clinton will stay on its board, and that the "foundation's largest project, the Clinton Health Access Initiative, might continue to accept foreign government and corporate funding."
INTERCEPT IN MIDDLE EAST
Navy Calls Iranian Ships' Actions Dangerous, Unprofessional
3 hours ago
THE LATEST
"Four Iranian ships made reckless maneuvers close to a U.S. warship this week, the Pentagon said Thursday, in an incident that officials said could have led to dangerous escalation." The four Iranian vessels engaged in a "high-speed intercept" of a U.S. destroyer in the Strait of Hormuz. A Navy spokesman said the Iranina actions "created a dangerous, harassing situation that could have led to further escalation including additional defensive measures" by the destroyer.
$300 SAVINGS CARD
Under Pressure, EpiPen Maker Drops Prices
3 hours ago
THE LATEST
Amid public outcry and the threat of investigation by the Senate Judiciary Committee, Mylan has agreed to effectively drop the price of EpiPens. "The company, which did not lower the drug's list price, said it would reduce the patient cost of EpiPen through the use of a savings card, which will cover up to $300 of EpiPen 2-Pak."