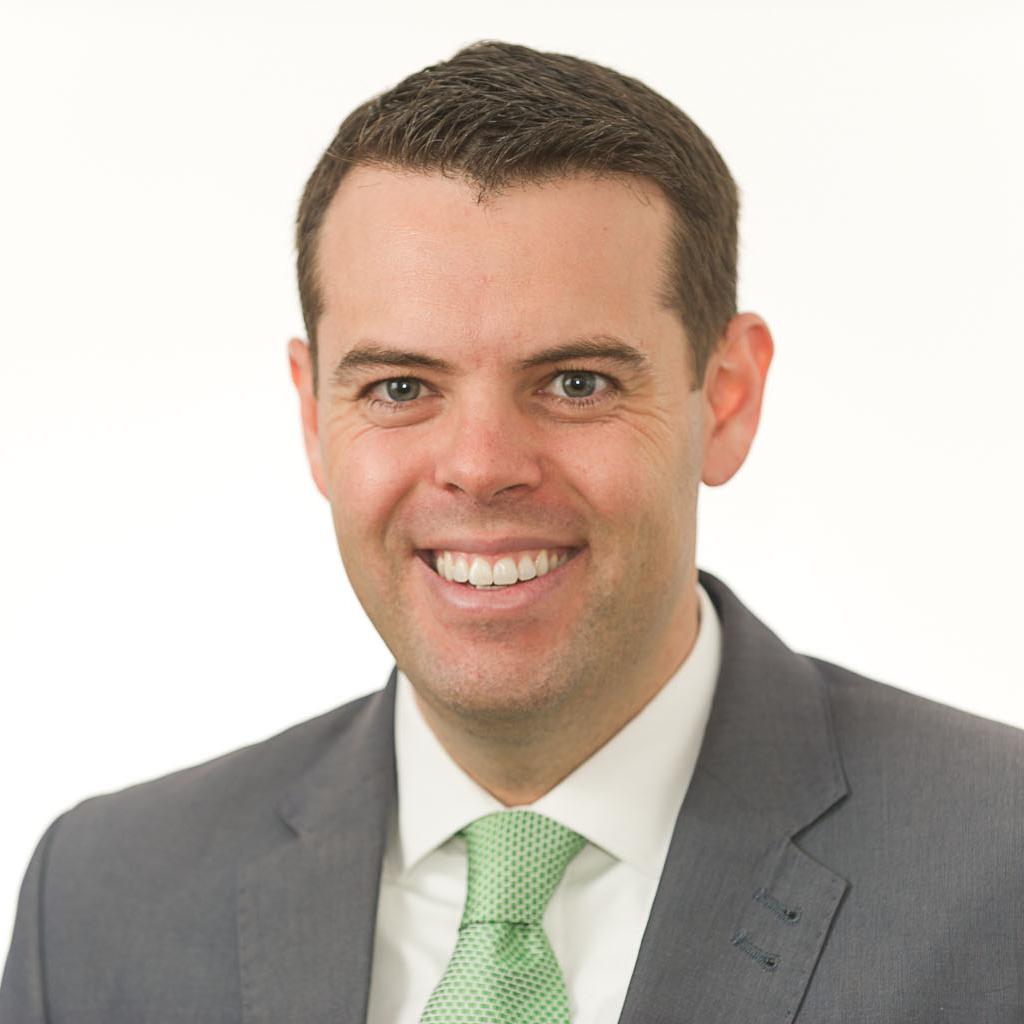 What if you shut the fed­er­al gov­ern­ment down and every­one was bet­ter off for it?
Take John Boehner, who was on the loser ledger of any ser­i­ous ac­count­ing in the im­me­di­ate af­ter­math of the shut­down. The House speak­er had led his troops in­to a battle he knew — and had told them — they couldn't win. Six­teen days later, with the Re­pub­lic­an brand blood­ied and at all-time lows, he would have to back down, al­most un­con­di­tion­ally.
Then a funny thing happened. The GOP rank and file began to co­alesce around him. Boehner's tea-party ant­ag­on­ists in the House ap­pre­ci­ated his fight; his al­lies ap­pre­ci­ated that he was right. "A lead­er without fol­low­ers is simply a man tak­ing a walk," Boehner later told funny­man Jay Leno. Boehner was done with lonely walks.
"In the long term, it has def­in­itely turned out to be a turn­ing point, and a pos­it­ive turn­ing point, for the Re­pub­lic­an Con­fer­ence," said Rep. Peter King, R-N.Y. Boehner has since helped muscle through a bi­par­tis­an budget, a bi­par­tis­an farm bill, and a debt-lim­it hike without los­ing con­trol of his fam­ously frac­tious con­fer­ence.
"I'm not go­ing to say it was worth it," King con­tin­ued. "Things have turned out for the bet­ter, I'll put it that way."
It's been 150 days since con­gres­sion­al Re­pub­lic­ans forced the clos­ure of the fed­er­al gov­ern­ment in a last-ditch ef­fort to de­rail and de­fund Obama­care. They failed spec­tac­u­larly at achiev­ing that goal. But as each day passes, it's get­ting harder to find a polit­ic­al fig­ure — Boehner, Pres­id­ent Obama, Ted Cruz, House Demo­crats, Harry Re­id — who didn't be­ne­fit in some way from the fight.
Five months later, the Great Gov­ern­ment Freeze of 2013 is prov­ing an ap­pre­ci­at­ing as­set.
This is not to dis­count the fed­er­al work­ers who suffered from a delayed paycheck or the Amer­ic­ans who were denied needed ser­vices. (Or the panda lov­ers blocked from their be­loved live video feed from the Na­tion­al Zoo.) But the polit­ic­al ob­it­u­ar­ies writ­ten last Oc­to­ber are turn­ing out to be pre­ma­ture.
The shut­down re­newed Wash­ing­ton's hand-wringing about grid­lock, but the gears of gov­ern­ment have ac­tu­ally be­gun to turn more ef­fi­ciently ever since. Con­gress passed its first bi­par­tis­an budget in years. The long-stalled farm bill reached the pres­id­ent's desk. And play­ing chick­en with the debt lim­it, which had left the mar­kets frus­trated, gave way to a re­l­at­ively drama-free lift­ing of the bor­row­ing cap in Feb­ru­ary.
"There are no win­ners here," Obama in­sisted as the gov­ern­ment re­opened last Oc­to­ber. He spe­cific­ally cited the "com­pletely un­ne­ces­sary dam­age on our eco­nomy" from the shut­down. Yet early eco­nom­ic in­dic­at­ors sug­gest the im­pact of the shut­down was far from dev­ast­at­ing, and it cer­tainly didn't drive the U.S. eco­nomy back in­to re­ces­sion. "I don't call the shut­down a good thing," said Rep. Tom Cole, an Ok­lahoma Re­pub­lic­an and a Boehner con­fid­ant. He said the gov­ern­ment clos­ure ob­scured more than two weeks of a broken Health­Care.gov web­site, and "ab­sent the Obama­care de­bacle, we'd still be bleed­ing." But Cole did say the shut­down has changed the dy­nam­ics in the House for the bet­ter. With hind­sight, he said, Boehner was "un­ques­tion­ably a big win­ner."
Then there are the ob­vi­ous polit­ic­al vic­tors: Obama, whose un­yield­ing stance broke the back of the GOP op­pos­i­tion and chilled the pre­ced­ent of us­ing must-pass le­gis­la­tion as polit­ic­al host­ages; Re­id, who got the fight he'd been de­mand­ing, and won; and House Demo­crats, who raised gobs of money.
Rep. Steve Is­rael, chair­man of the Demo­crat­ic Con­gres­sion­al Cam­paign Com­mit­tee, said in an email that Re­pub­lic­ans still have "nev­er ad­equately re­covered," and ar­gued that the shut­down "just re­in­forced their brand as reck­less, ir­re­spons­ible, and out of touch." The DCCC's best day for on­line fun­drais­ing in 2013 was the 24 hours lead­ing up to the shut­down. And in the week after Cruz's 21-hour fili­buster, the com­mit­tee hauled in $2 mil­lion on­line.
The shut­down fight cer­tainly helped Cruz ce­ment him­self as a house­hold name. The fresh­man sen­at­or from Texas is now a hero to the tea party, if not its de facto 2016 pres­id­en­tial stand­ard-bear­er. "It was a huge boost to Ted, be­cause the frus­tra­tion with a lot of the Re­pub­lic­ans and con­ser­vat­ives [is], it seems like Re­pub­lic­ans are nev­er up for a fight," said Sal Russo, chief strategist for the Tea Party Ex­press.
Cruz's ad­visers firmly be­lieve the shut­down will con­tin­ue to pay di­vidends when the health care law fal­ters, which they see as in­ev­it­able, and the pub­lic re­mem­bers Cruz as the man who fought hard­est to stop it. "In terms of wheth­er we should've stood and fought on Obama­care, I think the proof is in the pud­ding," Cruz told CBS's Bob Schief­fer in late Janu­ary. "Mil­lions of people across the coun­try have seen now why we were stand­ing and fight­ing, be­cause Obama­care's a dis­aster."
Mean­while, the out­side con­ser­vat­ive groups that agit­ated for a show­down ad­ded reams of new mem­bers. The Sen­ate Con­ser­vat­ives Fund col­lec­ted more than 2 mil­lion sig­na­tures on its de­fund­ing pe­ti­tion, pock­et­ing an army of new act­iv­ist email ad­dresses. In Decem­ber, the group hawked "Ted Cruz Was Right" bump­er stick­ers to try to turn those email ad­dresses in­to donors.
And while such groups have seen their in­flu­ence wane some­what in the halls of Con­gress since the shut­down, they won a more cyn­ic­al vic­tory. The most last­ing im­pact of the shut­down may be how it fur­ther eroded Amer­ic­ans' fal­ter­ing trust in their gov­ern­ment — a boost to the tea party's lim­ited-gov­ern­ment eth­os.
Faith in the in­sti­tu­tion has al­most nev­er been lower.
What We're Following See More »
"PROFOUNDLY DANGEROUS"
Clinton Rips Into Trump
5 hours ago
THE DETAILS
Just a day after Donald Trump called her a bigot, Hillary Clinton delivered a scathing speech tying Trump to the KKK and so-called "alt-right." This new frontier of debate between the two candidates has emerged at a time when Trump has been seeking to appeal to minority voters, among whom he has struggled to garner support. Calling him "profoundly dangerous," Clinton didn't hold back on her criticisms of Trump. "He is taking hate groups mainstream and helping a radical fringe take over the Republican Party," Clinton said.
SEVEN-POINT LEAD IN A FOUR-WAY
Quinnipiac Has Clinton Over 50%
8 hours ago
THE LATEST
Hillary Clinton leads Donald Trump 51%-41% in a new Quinnipiac poll released today. Her lead shrinks to seven points when the third-party candidates are included. In that scenario, she leads 45%-38%, with Gary Johnson pulling 10% and Jill Stein at 4%.
PROCEDURES NOT FOLLOWED
Trump Not on Ballot in Minnesota
10 hours ago
MIGHT STILL ACCEPT FOREIGN AND CORPORATE MONEY
Chelsea to Stay on Board of Clinton Foundation
11 hours ago
THE LATEST
Is the Clinton family backtracking on some of its promises to insulate the White House from the Clinton Foundation? Opposition researchers will certainly try to portray it that way. A foundation spokesman said yesterday that Chelsea Clinton will stay on its board, and that the "foundation's largest project, the Clinton Health Access Initiative, might continue to accept foreign government and corporate funding."
MOB RULE?
Trump on Immigration: 'I Don't Know, You Tell Me'
14 hours ago
THE LATEST
Perhaps Donald Trump can take a plebiscite to solve this whole messy immigration thing. At a Fox News town hall with Sean Hannity last night, Trump essentially admitted he's "stumped," turning to the audience and asking: "Can we go through a process or do you think they have to get out? Tell me, I mean, I don't know, you tell me."