Feb. 28, 2014, 11:40 a.m.
California is looking better than it did a month ago, at least from space.
It's finally raining, bringing some desperately needed relief to the parched state, which is in the midst of perhaps the worst drought it has experienced in 500 years.
The storm system in this photo, heading toward California from the Pacific Ocean, was spotted by the National Oceanic and Atmospheric Administration's Geostationary Satellite system on Friday. At its center is a tight swirl, with sweeping bands of clouds and showers extending from Northern to Southern California.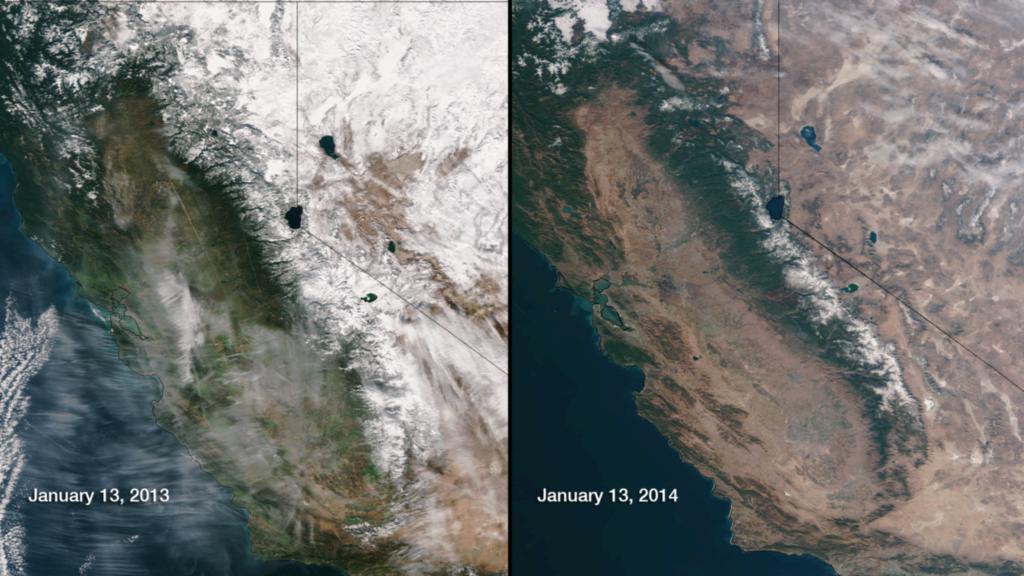 Friday's heavy rain is expected to continue until Saturday, eventually turning into snow as it moves into the Midwest. The storm could bring the most rain Southern California has received in almost two years, according to the National Weather Service.
"Californians haven't seen rain and wind this powerful in three years," Bill Patzert, climatologist at NASA's Jet Propulsion Laboratory in California, said Friday.
Back in December, Gov. Jerry Brown declared a state of emergency, urging citizens to conserve as much water as they can.
Last month, California's State Water Project, an agency that redistributes water from the snowy mountains in the north to the drier south, announced it could not deliver water to many communities in the coming months. Some rural areas may run out of water entirely in the next four months if conditions don't improve. Across the state, electric billboards that usually flash traffic notices display messages like "Serious drought. Help save water."
Of course, deliverance comes with a price. The deluge puts California's foothill communities at risk from mud and rock slides. The state has already issued mandatory evacuation for 1,000 homes in suburban foothills east of Los Angeles. Strong winds also mean coastal communities will be battered with high tides, and a flood watch has been posted for Los Angeles County.