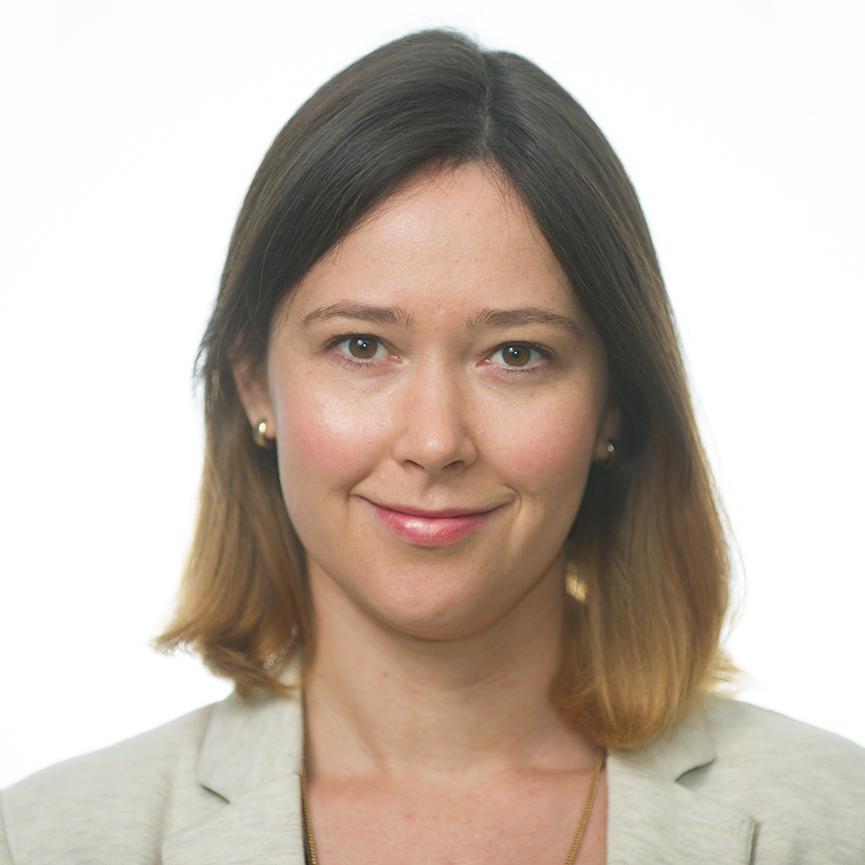 Meet Sam Knight, the Wash­ing­ton-based journ­al­ist and acerbic tweeter who, be­fore he turned to freel­an­cing, spent a sum­mer work­ing for the Eng­lish-lan­guage out­let for RT. The net­work, formerly known as Rus­sia Today, has been the toast of the me­dia this week as events in Ukraine con­tin­ue to un­fold.
First it was lam­pooned for go­ing soft on Putin, as when it called Rus­sia a "sta­bil­iz­ing force in Ukraine." Later its D.C.-based host, Abby Mar­tin, was praised for de­noun­cing Rus­sia's in­va­sion of Ukraine on air and pro­claim­ing her ed­it­or­i­al in­de­pend­ence from the net­work (later still, and this is not totally re­lated, it was re­vealed that she's an avid 9/11 truth­er!).
As someone who worked for RT, Knight couldn't read with a straight face RT's state­ment about let­ting its journ­al­ists freely ex­press them­selves. In a con­ver­sa­tion with Na­tion­al Journ­al, he dis­cussed his per­son­al ex­per­i­ences with the net­work.
So what was it like?
I re­mem­ber be­ing told that cer­tain top­ics were out of bounds. Rus­sia wasn't mak­ing head­lines in the sum­mer of 2012 (when I was there) like it is today. But when we wanted to cov­er China, for ex­ample, we were warned against crit­ic­al cov­er­age of for­eign coun­tries — an af­front to journ­al­ism for do­mest­ic con­sump­tion, if you think about it, when Beijing sup­press­ing in­de­pend­ent labor uni­ons and gut­ting en­vir­on­ment­al reg­u­la­tions has a dir­ect ef­fect on Amer­ic­an work­ers. Yet there was a lot of cov­er­age of the Que­bec stu­dent protests and anti-aus­ter­ity protests in Spain and Greece and such. And they were im­port­ant stor­ies and well worth cov­er­ing, to be fair, but the im­pli­cit mes­sage was clear: For­eign af­fairs from an Amer­ic­an per­spect­ive were ac­cept­able as long as they wer­en't of­fens­ive to Mo­scow.
So why did you work for them?
I knew what show I was work­ing for: Alyona Minkovski is hon­est and was a great boss and host. She had a great team, and when the Huff­ing­ton Post snapped her up I felt vin­dic­ated. All of the stor­ies we did about tar­get­ing killing, sur­veil­lance, the Trans Pa­cific Part­ner­ship, the crack­down on the Oc­cupy move­ment, the pris­on in­dus­tri­al com­plex, etc. were all well ahead of the curve, if you look at some of the head­lines today. I did feel a little weird work­ing for a net­work with ties to the Krem­lin, sure, but the journ­al­ism job mar­ket is tough these days — par­tic­u­larly if you're an Amer­ic­an seek­ing to cov­er your own gov­ern­ment in a non-su­per­fi­cial man­ner.
Would you warn people away from work­ing there?
There's go­ing to con­tin­ue to be a steady sup­ply of people ready to both work for and watch RT. The cor­por­ate me­dia is staffed with fleshy bags of walk­ing sy­co­phancy — pathet­ic ex­cuses for journ­al­ists, really — and a lot of these stor­ies about RT reek of pro­jec­tion and in­sec­ur­ity. These "Neo-nazis in Kiev are over­stated," or "Putin is just do­ing this be­cause he can" stor­ies are child­ish and ab­surd, boil­ing the en­tire con­flict down to black and white "demo­cracy vs. au­thor­it­ari­an­ism" or a car­toon­ish pan­to­mime por­trait of a guy, who, in real­ity, has sup­port that can't be eas­ily dis­missed — both at home and in Crimea. This doesn't ex­cuse RT's cov­er­age of the con­flict. But it's state-owned. What are these jin­go­ist­ic Amer­ic­an hacks' ex­cuses?
What We're Following See More »
FOLLOWED CLOSED DOOR MEETING
Peña Nieto, Trump Trade Subtle Jabs in Statements
5 hours ago
THE DETAILS
Following their meeting, President Enrique Peña Nieto of Mexico and Republican nominee for president, Donald Trump, briefly addressed the media, with Peña Nieto subtly rebuking Trump's rhetoric. While he spoke respectfully about Trump, Peña Nieto did not back down, saying that free trade has proved effective and that illegal immigration into America from the south has decreased over the last ten years while the flow of people and drugs into Mexico has increased. Additionally, he stressed that Mexicans in America are "honest" and "deserve respect." Trump responded, calling some Mexicans "tremendous people" while saying others are "beyond reproach." Trump laid out five important issues, including the end of illegal immigration and the ability for either country to build a wall or border. However, Trump said he did not discuss who would pay for the wall.
LOWER COURT RULING STANDS
SCOTUS Won't Restore NC Voter ID Law
6 hours ago
THE LATEST
A divided Supreme Court "refused Wednesday to reinstate North Carolina's voter identification requirement and keep just 10 days of early in-person voting. The court rejected a request by Gov. Pat McCrory and other state officials to delay a lower court ruling that found the state law was tainted by racial discrimination."
SMOKIN' AND SHOOTIN'
Court: 2nd Amendment Doesn't Protect Pot Users' Gun Rights
6 hours ago
CHICAGO DISTRICT
Woman Self-Immolates in Congressman's Office
8 hours ago
THE DETAILS
"Police say a woman walked into U.S. Rep. Danny Davis' office on Chicago's West Side, drank out of a bottle of hand sanitizer, poured the sanitizer over herself and set herself on fire with a lighter." The Democrat wasn't in the office at the time.
ASKS CONGRESS FOR $1.1 BILLION MORE
White House Grants $53 Million for Opioids
11 hours ago
THE LATEST
"The Department of Health and Human Services on Wednesday awarded 44 states, four tribes and the District of Columbia a combined $53 million in grants to expand access to treatment for opioid use disorders and ultimately aimed at reducing the number of opioid-related deaths." But HHS Secretary Sylvia Burwell and drug czar Michael Botticelli both called on Congress to approve the $1.1 billion Obama has requested to fight the opioid crisis.