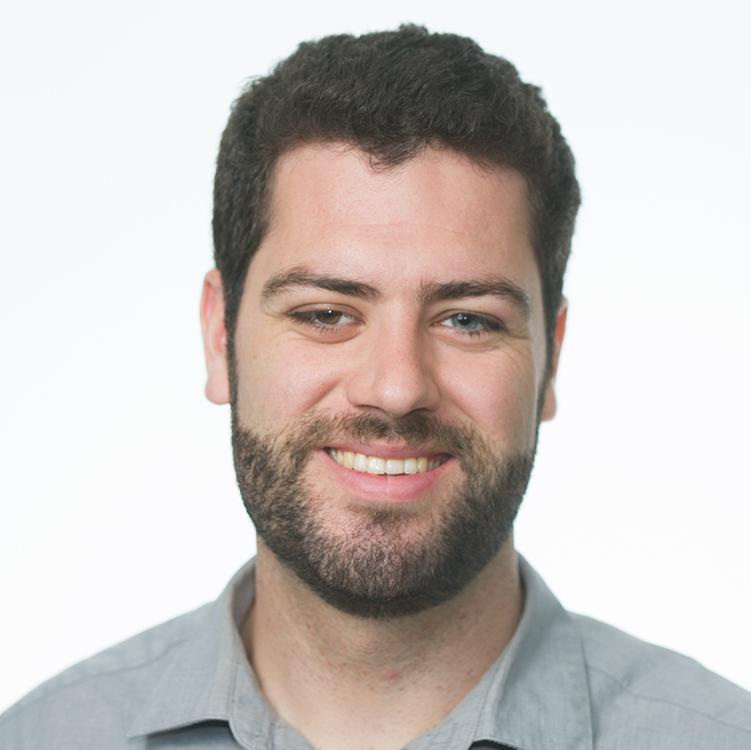 The Cent­ral In­tel­li­gence Agency is un­der in­vest­ig­a­tion for al­legedly spy­ing on the Sen­ate In­tel­li­gence Com­mit­tee, pan­el Chair­wo­man Di­anne Fein­stein con­firmed Wed­nes­day.
The CIA is pro­hib­ited from spy­ing on Amer­ic­ans, and spy­ing on mem­bers of Con­gress and their staff would raise par­tic­u­lar con­cerns about the sep­ar­a­tion of powers. Con­gress cre­ated the House and Sen­ate In­tel­li­gence com­mit­tees in the 1970s to over­see the CIA, the Na­tion­al Se­cur­ity Agency, and oth­er spy agen­cies after un­cov­er­ing a slew of spy­ing ab­uses.
The CIA's in­tern­al watch­dog, its in­spect­or gen­er­al, is re­view­ing wheth­er CIA agents hacked in­to the com­puters of Sen­ate staffers who were in­volved in pro­du­cing a re­port crit­ic­al of the agency's now-de­funct de­ten­tion and in­ter­rog­a­tion pro­gram, The New York Times re­por­ted Wed­nes­day. Ac­cord­ing to Mc­Clatchy, the in­spect­or gen­er­al's of­fice has asked the Justice De­part­ment to in­vest­ig­ate the case. 
The com­mit­tee worked on the 6,300-page in­ter­rog­a­tion re­port for years. The re­port, which re­mains clas­si­fied, con­cluded that bru­tal in­ter­rog­a­tion tech­niques pro­duced little valu­able in­tel­li­gence. Last June, the CIA re­spon­ded with its own 122-page re­port chal­len­ging par­tic­u­lar facts and the con­clu­sion of the Sen­ate's doc­u­ment. End­ing the in­ter­rog­a­tion pro­gram was one of Pres­id­ent Obama's first acts in of­fice.
Sen. Mark Ud­all, a Col­or­ado Demo­crat and mem­ber of the In­tel­li­gence pan­el, wrote a let­ter to Obama on Tues­day, ur­ging him to sup­port de­clas­si­fic­a­tion of the full re­port. Ud­all re­ferred vaguely to the CIA's al­leged spy­ing on the com­mit­tee.
"As you are aware, the CIA has re­cently taken un­pre­ced­en­ted ac­tion against the Com­mit­tee in re­la­tion to the in­tern­al CIA re­view, and I find these ac­tions to be in­cred­ibly troub­ling for the Com­mit­tee's over­sight re­spons­ib­il­it­ies and for our demo­cracy," Ud­all wrote. "It is es­sen­tial that the Com­mit­tee be able to do its over­sight work — con­sist­ent with our con­sti­tu­tion­al prin­ciple of the sep­ar­a­tion of powers — without the CIA pos­ing im­ped­i­ments or obstacles as it is today."
In Decem­ber, Ud­all said the com­mit­tee ob­tained in­tern­al CIA doc­u­ments that were "con­sist­ent with the In­tel­li­gence Com­mit­tee's re­port" and con­tra­dicted the CIA's of­fi­cial re­sponse.
Ac­cord­ing to The New York Times, the CIA be­lieved that the com­mit­tee may have some­how gained un­au­thor­ized ac­cess to the agency doc­u­ments. The agency began its al­leged spy­ing of the com­mit­tee to in­vest­ig­ate how the doc­u­ments were ob­tained, ac­cord­ing to the news re­port.
A CIA spokes­man de­clined to com­ment on the in­spect­or gen­er­al's probe. Caitlin Hay­den, a White House spoke­wo­man, also de­clined to com­ment on the in­vest­ig­a­tion or when the pres­id­ent learned of pos­sible spy­ing on the Sen­ate com­mit­tee.
But she said the White House be­lieves that the "find­ings and con­clu­sion" of the in­ter­rog­a­tion re­port should be de­clas­si­fied, with ap­pro­pri­ate re­dac­tions.
Chris­toph­er An­ders, a le­gis­lat­ive coun­sel for the Amer­ic­an Civil Liber­ties Uni­on, said that if the CIA in fact spied on the Sen­ate In­tel­li­gence Com­mit­tee, it would be an "out­rageous vi­ol­a­tion of sep­ar­a­tion of powers."
"CIA sur­veil­lance of Con­gress would be an­oth­er sign that the in­tel­li­gence com­munity has come to be­lieve that they are above the law, and should get only de­fer­ence from the oth­er branches of gov­ern­ment, not the mean­ing­ful over­sight that's re­quired by the Con­sti­tu­tion," An­ders said.
"Checks and bal­ances, es­pe­cially for agen­cies like the CIA and NSA that have many secret op­er­a­tions, are es­sen­tial for demo­crat­ic gov­ern­ment. At the very least, these re­ports should spur the com­mit­tee to vote quickly for the de­clas­si­fic­a­tion and re­lease of its full re­port in­to the CIA's tor­ture pro­gram so the Amer­ic­an people can see what it is that the CIA is so eager to hide."
The ex­ist­ence of the in­vest­ig­a­tion in­to CIA spy­ing ap­pears to ex­plain a ques­tion that Demo­crat­ic Sen. Ron Wyden asked CIA Dir­ect­or John Bren­nan in Janu­ary. Wyden pressed Bren­nan on wheth­er a fed­er­al law that bans un­au­thor­ized hack­ing in­to com­puters ap­plies to the CIA. At the time, Bren­nan said he was un­sure and would have to get back to the sen­at­or in writ­ing.
On Wed­nes­day, after news broke of the al­leged CIA spy­ing, Wyden re­leased Bren­nan's let­ter re­spond­ing to the ques­tion. Bren­nan said that the anti-hack­ing law does in fact ap­ply to the CIA, but he noted that the law ex­pressly "does not pro­hib­it any law­ful au­thor­ized in­vest­ig­at­ive, pro­tect­ive, or in­tel­li­gence activ­ity."
What We're Following See More »
INFLUENCED BY NUKES, POLLUTION
Scientists Declare Dawn of Anthropocene Epoch
1 minutes ago
WHY WE CARE
"Humanity's impact on the Earth is now so profound that a new geological epoch—the Anthropocene—needs to be declared," according to a panel of scientists. "The new epoch should begin about 1950, the experts said, and was likely to be defined by the radioactive elements dispersed across the planet by nuclear bomb tests, although an array of other signals, including plastic pollution, soot from power stations, concrete, and even the bones left by the global proliferation of the domestic chicken."
EPI-PEN PRICES
House Committee Investigating Mylan
1 minutes ago
THE LATEST
The House Committee on Oversight and Government Reform has requested documents from the CEO of Mylan, "the pharmaceutical company under fire after raising the price of EpiPens more than 400 percent since 2007." Meanwhile, top members of the Energy and Commerce Committee are pressing the FDA on the lack of generic competition for EpiPens.
PROCEDURES NOT FOLLOWED
Trump Not on Ballot in Minnesota
4 days ago
MOB RULE?
Trump on Immigration: 'I Don't Know, You Tell Me'
4 days ago
THE LATEST
Perhaps Donald Trump can take a plebiscite to solve this whole messy immigration thing. At a Fox News town hall with Sean Hannity last night, Trump essentially admitted he's "stumped," turning to the audience and asking: "Can we go through a process or do you think they have to get out? Tell me, I mean, I don't know, you tell me."
BIG CHANGE FROM WHEN HE SELF-FINANCED
Trump Enriching His Businesses with Donor Money
6 days ago
WHY WE CARE
Donald Trump "nearly quintupled the monthly rent his presidential campaign pays for its headquarters at Trump Tower to $169,758 in July, when he was raising funds from donors, compared with March, when he was self-funding his campaign." A campaign spokesman "said the increased office space was needed to accommodate an anticipated increase in employees," but the campaign's paid staff has actually dipped by about 25 since March. The campaign has also paid his golf courses and restaurants about $260,000 since mid-May.