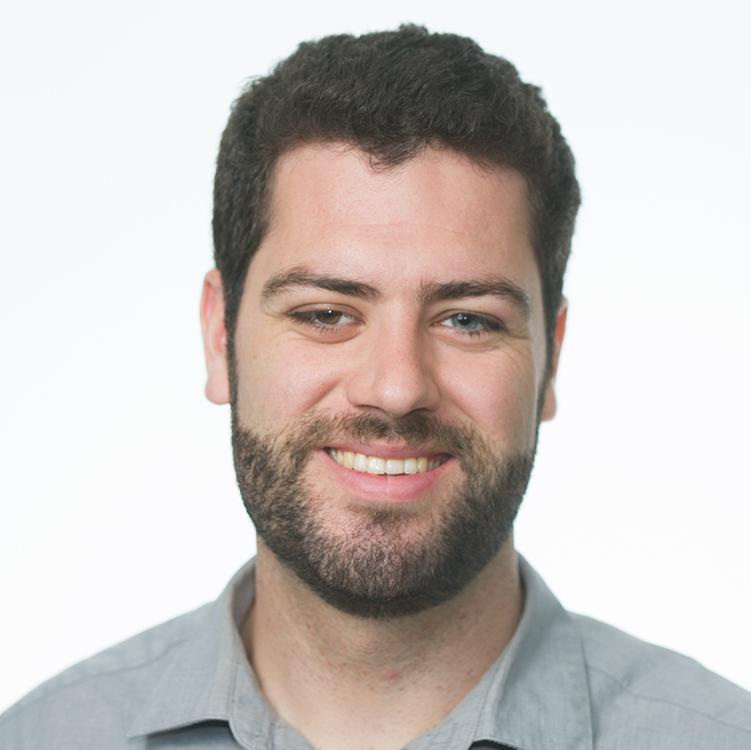 March 11, 2014, 10:54 a.m.
A top U.S. mil­it­ary of­fi­cial said Tues­day he be­lieves hack­ers are at­tack­ing Ukrain­i­an com­puter and com­mu­nic­a­tions net­works — but he de­clined to point the fin­ger at Rus­sia.
"In an open un­clas­si­fied for­um, I'm not pre­pared to com­ment on the spe­cif­ics of na­tion-state be­ha­vi­or," Vice Adm. Mi­chael Ro­gers told the Sen­ate Armed Ser­vices Com­mit­tee when asked wheth­er Rus­sia is us­ing cy­ber­at­tacks against Ukraine. Ro­gers cur­rently runs the Navy's cy­ber unit and is Pres­id­ent Obama's nom­in­ee to head both the Na­tion­al Se­cur­ity Agency and U.S. Cy­ber Com­mand.
"Clearly cy­ber will be an ele­ment of al­most any crisis we are go­ing to see in the fu­ture. It has been in the past. I be­lieve we see it today in the Ukraine. We've seen it in Syr­ia, Geor­gia. It in­creas­ingly is be­com­ing a norm," Ro­gers said.
Ukrain­i­an of­fi­cials have said in re­cent weeks that gov­ern­ment, me­dia, and tele­com­mu­nic­a­tions sys­tems have come un­der cy­ber­at­tack. The at­tacks were de­signed to jam com­mu­nic­a­tions and hinder the gov­ern­ment's re­sponse to the crisis in Crimea, the of­fi­cials said.
Ukrain­i­an sys­tems are also re­portedly in­fec­ted with a cyberes­pi­on­age tool de­signed to spy on the com­puter users.
Dur­ing Tues­day's Sen­ate hear­ing, Ro­gers poin­ted to the cy­ber­at­tacks in Ukraine as an ex­ample of "what is not ac­cept­able."
He said the United States may con­sider of­fer­ing "spe­cif­ic tech­nic­al as­sist­ance" or oth­er meas­ures to help Ukraine de­fend its net­works.
Ro­gers warned that the United States is woe­fully un­der­prepared it­self for a cy­ber­at­tack. He said one of his top pri­or­it­ies will be bet­ter de­fense of gov­ern­ment com­puter sys­tems.
"The real­ity is that the net­work struc­ture of today re­flects a dif­fer­ent time and a dif­fer­ent place," he said. "It's only a mat­ter of time, I be­lieve, be­fore we start to see more de­struct­ive activ­ity."
The NSA nom­in­ee urged Con­gress to en­act le­gis­la­tion that would en­able the gov­ern­ment and private sec­tor to share in­form­a­tion about cy­ber­at­tacks and set cy­ber­se­cur­ity stand­ards for crit­ic­al in­fra­struc­ture, such as banks and elec­tric util­it­ies. Ro­gers iden­ti­fied li­ab­il­ity pro­tec­tion for busi­nesses that share in­form­a­tion as a "crit­ic­al ele­ment" in cy­ber­se­cur­ity le­gis­la­tion.
Sen. Saxby Cham­b­liss, the top Re­pub­lic­an on the Sen­ate In­tel­li­gence Com­mit­tee, said he is "very close" to an agree­ment on in­form­a­tion-shar­ing cy­ber­se­cur­ity le­gis­la­tion with In­tel­li­gence Chair­wo­man Di­anne Fein­stein.
The House passed its own cy­ber­se­cur­ity bill, the Cy­ber In­tel­li­gence Shar­ing and Pro­tec­tion Act, last year. But the sur­veil­lance leaks by Ed­ward Snowden have heightened pri­vacy con­cerns and dampened en­thu­si­asm for any le­gis­la­tion that may ex­pand the NSA's ac­cess to data.
Ro­gers said he sup­ports Pres­id­ent Obama's plan to re­move the massive data­base of phone re­cords from the NSA's con­trol. He prom­ised to be trans­par­ent and said the agency must do a bet­ter job com­mu­nic­at­ing with the pub­lic.
"I wel­come a dia­logue on this top­ic, and I think it's im­port­ant for us as a na­tion," he said, re­fer­ring to the de­bate over sur­veil­lance and pri­vacy. "I look for­ward to be­ing part of that dia­logue."
Al­though Ro­gers said Snowden's leaks have harmed U.S. na­tion­al se­cur­ity, he de­clined to call the NSA leak­er a trait­or.
"But I cer­tainly would not use the word hero," Ro­gers said.
What We're Following See More »
"PROFOUNDLY DANGEROUS"
Clinton Rips Into Trump
4 hours ago
THE DETAILS
Just a day after Donald Trump called her a bigot, Hillary Clinton delivered a scathing speech tying Trump to the KKK and so-called "alt-right." This new frontier of debate between the two candidates has emerged at a time when Trump has been seeking to appeal to minority voters, among whom he has struggled to garner support. Calling him "profoundly dangerous," Clinton didn't hold back on her criticisms of Trump. "He is taking hate groups mainstream and helping a radical fringe take over the Republican Party," Clinton said.
SEVEN-POINT LEAD IN A FOUR-WAY
Quinnipiac Has Clinton Over 50%
7 hours ago
THE LATEST
Hillary Clinton leads Donald Trump 51%-41% in a new Quinnipiac poll released today. Her lead shrinks to seven points when the third-party candidates are included. In that scenario, she leads 45%-38%, with Gary Johnson pulling 10% and Jill Stein at 4%.
PROCEDURES NOT FOLLOWED
Trump Not on Ballot in Minnesota
9 hours ago
MIGHT STILL ACCEPT FOREIGN AND CORPORATE MONEY
Chelsea to Stay on Board of Clinton Foundation
10 hours ago
THE LATEST
Is the Clinton family backtracking on some of its promises to insulate the White House from the Clinton Foundation? Opposition researchers will certainly try to portray it that way. A foundation spokesman said yesterday that Chelsea Clinton will stay on its board, and that the "foundation's largest project, the Clinton Health Access Initiative, might continue to accept foreign government and corporate funding."
INTERCEPT IN MIDDLE EAST
Navy Calls Iranian Ships' Actions Dangerous, Unprofessional
11 hours ago
THE LATEST
"Four Iranian ships made reckless maneuvers close to a U.S. warship this week, the Pentagon said Thursday, in an incident that officials said could have led to dangerous escalation." The four Iranian vessels engaged in a "high-speed intercept" of a U.S. destroyer in the Strait of Hormuz. A Navy spokesman said the Iranina actions "created a dangerous, harassing situation that could have led to further escalation including additional defensive measures" by the destroyer.