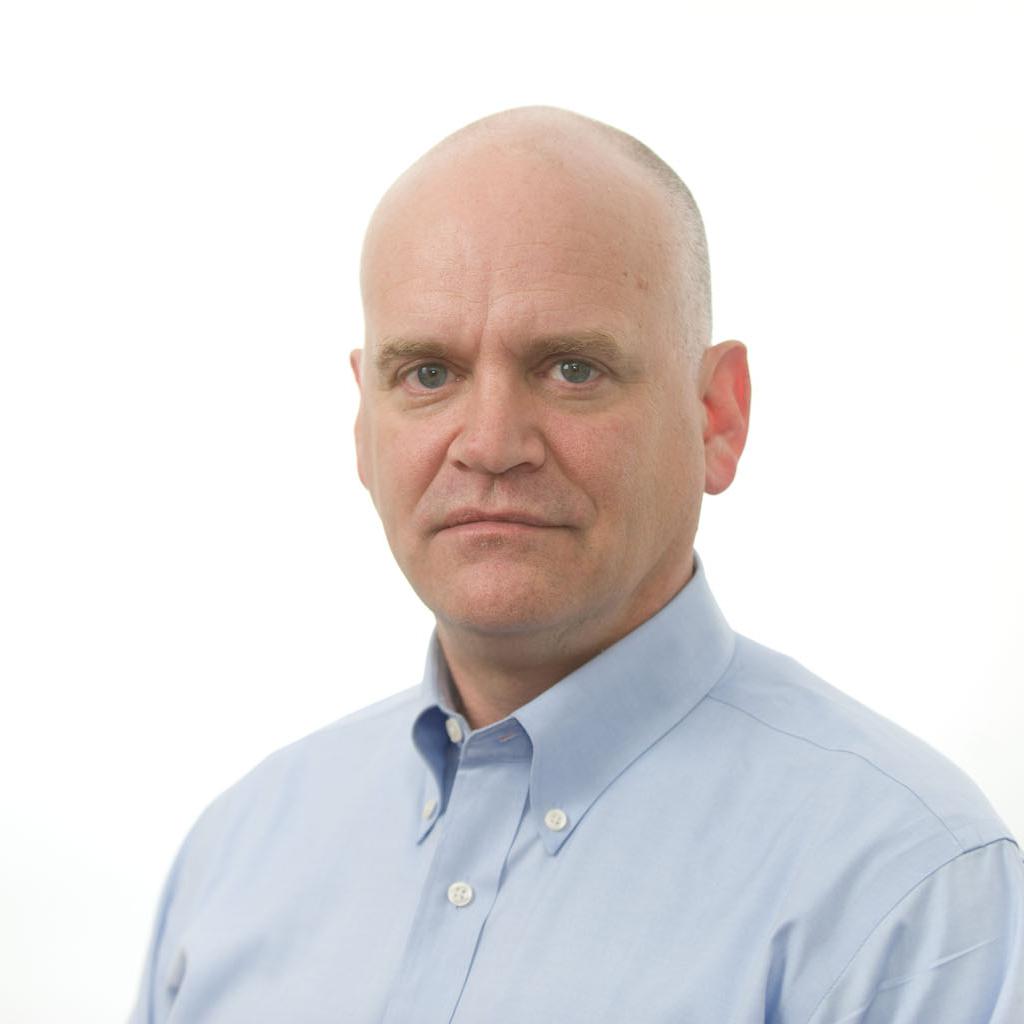 March 12, 2014, 5:29 a.m.
Per­son­al ex­per­i­ence and re­search tell me that many U.S. busi­nesses rob their hard­est-work­ing em­ploy­ees of over­time pay by du­bi­ously call­ing them "ex­ec­ut­ives" or "pro­fes­sion­als." Pres­id­ent Obama says he wants to fix the prob­lem, and he has the power to do so. How this is­sue plays out will be a test of his will, of his word, and of his abil­ity to fully ex­ecute the powers of the pres­id­ency.
Can he lead or just give lip ser­vice?
At is­sue are the over­time pro­vi­sions of the Fair Labor Stand­ards Act, which Con­gress ori­gin­ally passed in 1938. Each pres­id­ent in­ter­prets and ex­ecutes the law dif­fer­ently. For in­stance, Pres­id­ent Bush in 2004 gave busi­nesses more lat­it­ude to clas­si­fy em­ploy­ees as white-col­lar work­ers ex­empt from over­time pay. Uni­ons ob­jec­ted.
Now it's Obama's turn. Ac­cord­ing to The New York Times, he has ordered the Labor De­part­ment to over­haul its reg­u­la­tions un­der the 1938 law to:
Sig­ni­fic­antly in­crease the salary level be­low which work­ers auto­mat­ic­ally qual­i­fy for over­time. Cur­rently, em­ploy­ers can­not deny time-and-a-half pay for any salar­ied work­er who makes less than $455 per week.
Re­quire that em­ploy­ees per­form a min­im­um per­cent­age of "ex­ec­ut­ive" work be­fore they can be ex­emp­ted from over­time pay. Cur­rently, a busi­ness needs only to de­clare that a work­er's primary re­spons­ib­il­ity is ex­ec­ut­ive, such as over­see­ing a cleanup crew. In oth­er words, the play­ing field is tilted to­ward the em­ploy­er who has a fin­an­cial in­cent­ive to de­clare vir­tu­ally any­body an over­time-ex­empt "pro­fes­sion­al" or "ex­ec­ut­ive."
Demo­crat­ic eco­nom­ists Jared Bern­stein and Ross Eis­en­brey urged the ad­min­is­tra­tion last year to raise the salary threshold for over­time pay to $984 a week, mak­ing as many as 5 mil­lion more work­ers eli­gible. (Dis­clos­ure: I play pickup bas­ket­ball with Bern­stein and Eis­en­brey, and con­sider them both friends.)
As the New York Times story by Mi­chael Shear and Steven Green­house makes clear, it's too soon for over­time pro­ponents to cel­eb­rate:
The pro­posed new reg­u­la­tions would in­crease the num­ber of people who qual­i­fy for over­time and con­tin­ue Mr. Obama's fight against what he says is a crisis of eco­nom­ic in­equal­ity in the coun­try. Changes to the reg­u­la­tions will be sub­ject to pub­lic com­ment be­fore fi­nal ap­prov­al by the Labor De­part­ment, and it is pos­sible that strong op­pos­i­tion could cause Mr. Obama to scale back his pro­pos­al.
The pro­pos­al is cer­tain to be strongly op­posed by the U.S. Cham­ber of Com­merce and oth­er busi­ness in­terests, in­clud­ing some who donate money to Demo­crat­ic causes. For all its talk of in­come equal­ity, the White House cov­ets the deep pock­ets of lob­by­ists, bankers, CEOs, and oth­er gil­ded elites. Cav­ing is al­ways a pos­sib­il­ity.
In ad­di­tion, Obama and his team have not been ad­ept at man­aging the fed­er­al bur­eau­cracy or tog­gling the levers of power. The pres­id­ent's vaunted "pen and phone" cam­paign prom­ises a smarter use of ex­ec­ut­ive au­thor­ity, but so far most of the muscle-flex­ing is re­served for delay­ing and wa­ter­ing down Obama­care. Fum­bling the ball is not out of the ques­tion.
In a sign of its flex­ib­il­ity, the White House has not em­braced the $984 per week mark put for­ward by the Demo­crat­ic eco­nom­ists. It would not be out of form for Obama to prom­ise a big change, grab a Times head­line, and walk away from mean­ing­ful re­form
Un­like some oth­er Demo­crat­ic ideas, Re­pub­lic­ans can't stretch the truth far enough to cred­ibly call this idea so­cial­ism or wel­fare. It's as Amer­ic­an as apple pie: If you work hard, you get paid for it — and that's not hap­pen­ing now. As The Times put it:
Since the mid-1980s, cor­por­ate profits have soared, reach­ing a post-World War II re­cord as a share of eco­nom­ic out­put. The profits of the com­pan­ies in the Stand­ard & Poor's 500 have doubled since the re­ces­sion ended in June 2009, but wages have stag­nated for a vast ma­jor­ity of work­ers in the same peri­od. Re­cently, work­ers' wages fell close to an all-time low as a share of the eco­nomy.

In 2012, the share of the gross do­mest­ic in­come that went to work­ers fell to 42.6 per­cent, the low­est on re­cord.
None of this ex­cuses Obama from his re­spons­ib­il­ity to sell the Amer­ic­an people on the rule change — what he's do­ing and why. The worst thing Obama could do about over­time pay is let the status quo stand. The second worst thing he could do is change the rule without build­ing sup­port for it. Con­gress could re­verse the reg­u­la­tion, es­pe­cially if the Re­pub­lic­ans win the Sen­ate in Novem­ber. So could the next pres­id­ent.
Let's hope the White House works over­time to get this right.
What We're Following See More »
GERMAN MINISTER SAYS U.S. WON'T COMPROMISE
U.S.-EU Trade Deal a Dead Letter for Now
1 hours ago
THE LATEST
Sigmar Gabriel, the German economic minister, said there's no chance of the Transatlantic Trade and Investment Partnership being agreed upon before the U.S. elections this fall. Gabriel said the United States "had effectively ended talks" on the free trade deal with the European Union "because Washington had not wanted to compromise with its European counterparts."
DOWN FROM POST-CONVENTION NUMBERS
Monmouth Has Clinton Up Seven
1 hours ago
THE LATEST
In a new Monmouth University poll, 46% of likely voters support Clinton and 39% back Trump, with 7% supporting Libertarian Gary Johnson, and 2% backing Jill Stein of the Green Party. That's down from a poll taken right after the Democratic convention, in which Clinton led by 13 points.
DEBATE PREP
Clinton Advisers Talking to Psychologists, Trump Ghostwriter
1 hours ago
THE LATEST
"Hillary Clinton's advisers are talking to Donald J. Trump's ghostwriter of The Art of the Deal, seeking insights about Mr. Trump's deepest insecurities as they devise strategies to needle and undermine him in four weeks at the first presidential debate, the most anticipated in a generation. ... Her team is also getting advice from psychology experts to help create a personality profile of Mr. Trump to gauge how he may respond to attacks and deal with a woman as his sole adversary on the debate stage."
INFLUENCED BY NUKES, POLLUTION
Scientists Declare Dawn of Anthropocene Epoch
4 hours ago
WHY WE CARE
"Humanity's impact on the Earth is now so profound that a new geological epoch—the Anthropocene—needs to be declared," according to a panel of scientists. "The new epoch should begin about 1950, the experts said, and was likely to be defined by the radioactive elements dispersed across the planet by nuclear bomb tests, although an array of other signals, including plastic pollution, soot from power stations, concrete, and even the bones left by the global proliferation of the domestic chicken."
EPI-PEN PRICES
House Committee Investigating Mylan
4 hours ago
THE LATEST
The House Committee on Oversight and Government Reform has requested documents from the CEO of Mylan, "the pharmaceutical company under fire after raising the price of EpiPens more than 400 percent since 2007." Meanwhile, top members of the Energy and Commerce Committee are pressing the FDA on the lack of generic competition for EpiPens.