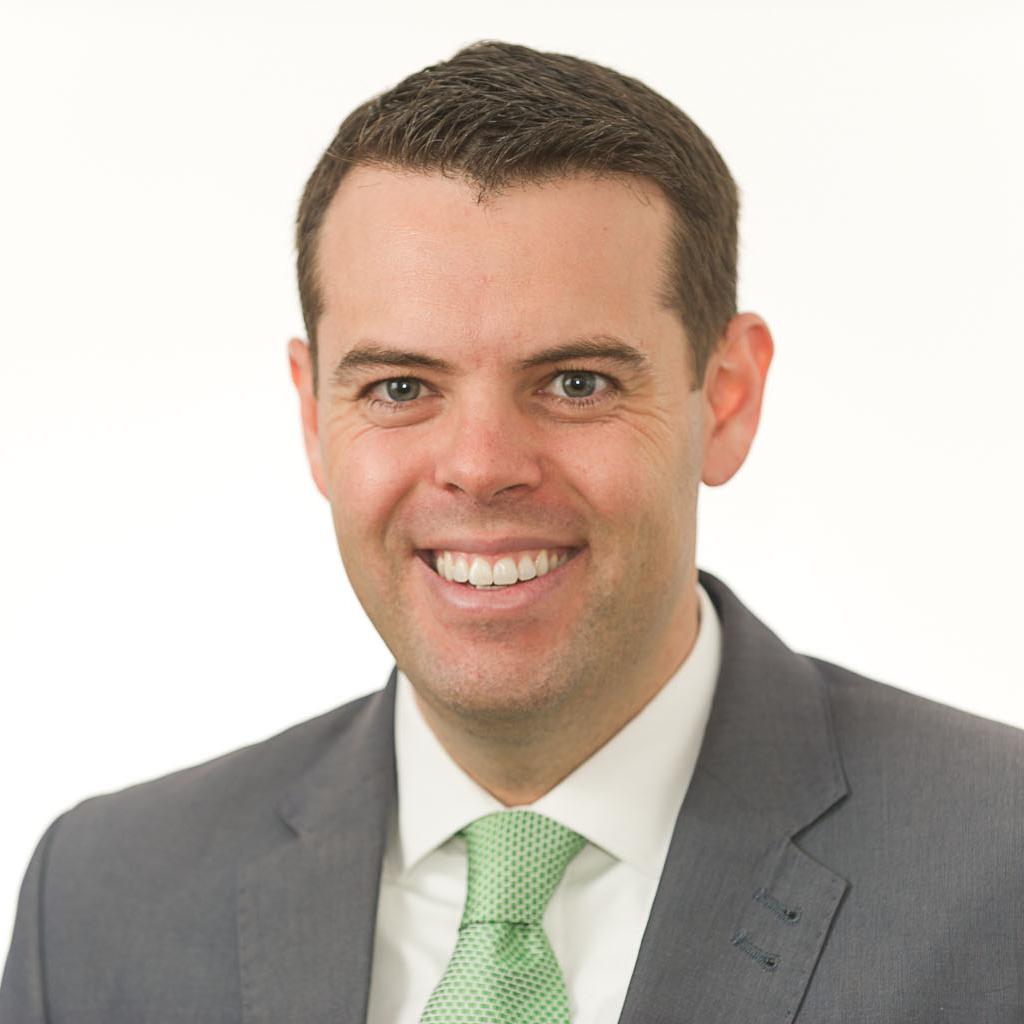 March 16, 2014, 8:01 a.m.
It's the sea­son for ritu­al­ist­ic sham­ing of House Demo­crats, a time when the Demo­crat­ic Con­gres­sion­al Cam­paign Com­mit­tee hands out a list of who's been naughty and who's been nice — as meas­ured by checks sent to the DCCC — to every mem­ber of the caucus.
And while the point of the ex­er­cise is to out those law­makers who are hoard­ing cam­paign cash for them­selves (Cough, cough: Rep. Robert Brady of Pennsylvania, who, des­pite serving as rank­ing mem­ber of House Ad­min­is­tra­tion, has giv­en noth­ing dir­ectly to the DCCC and raised zero dol­lars from oth­ers), it is also a cheat sheet for those who are try­ing to make moves polit­ic­ally.
Hand­ing out checks to col­leagues is a time-honored tra­di­tion of the polit­ic­ally am­bi­tious. And in this cat­egory, one name stands out: Rep. Joe Kennedy III of Mas­sachu­setts.
In the DCCC's latest tally, Kennedy is the only fresh­man to have already reached his "dues goal" by send­ing $125,000 of his hard-earned cam­paign cash to the party com­mit­tee. Fur­ther, he blew past the sec­ond­ary goal of rais­ing $75,000 for the DCCC from oth­ers, bring­ing in a haul of $278,500 so far this cycle — nearly quad­ruple what has been asked of him.
It's a sure sign that the 33-year old scion of one of Amer­ica's best-known polit­ic­al fam­il­ies is plan­ning to fol­low in his re­l­at­ives' fam­ous foot­steps. Kennedy has all the ad­vant­ages needed to climb the polit­ic­al lad­der, in­clud­ing his youth and a safe Mas­sachu­setts seat.
"Con­gress­man Kennedy is fo­cused on stand­ing up for his con­stitu­ents back home, build­ing re­la­tion­ships with his col­leagues, and pur­su­ing his le­gis­lat­ive pri­or­it­ies," Kennedy spokes­wo­man Emily Browne said in an email.
Kennedy him­self de­clined an in­ter­view for this story.
The DCCC dues that mem­bers are asked to con­trib­ute rise on a slid­ing scale, with fresh­man ow­ing the least and more seni­or law­makers, those on more ex­clus­ive com­mit­tee, and those in lead­er­ship asked for more.
Still, Kennedy is in elite com­pany to have paid all his dues already. Oth­er names on the short list are the top House Demo­crat­ic lead­ers: Nancy Pelosi, Steny Hoy­er, James Cly­burn, Xavi­er Be­cerra, and Steve Is­rael. Buzzfeed first pos­ted the latest DCCC dues sheet. Na­tion­al Journ­al also ob­tained a copy.
The only oth­ers, out­side of Pelosi's of­fi­cial lead­er­ship team, are Chris Van Hol­len, the top Demo­crat on the Budget Com­mit­tee and a rising star viewed as a speak­er­ship con­tender; Henry Cuel­lar of Texas, who sits on the Ap­pro­pri­ations Com­mit­tee; and Anna Eshoo of Cali­for­nia and Frank Pal­lone of New Jer­sey. The lat­ter two are locked in a fierce fight to be the top Demo­crat on the power­ful En­ergy and Com­merce Com­mit­tee in 2015.
What We're Following See More »
DRUG OFFENDERS
Obama Grants 111 More Commutations
10 hours ago
THE DETAILS
In a release Tuesday afternoon, the White House announced that President Obama has commuted and/or reduced the sentences of another 111 convicted criminals, mostly convicted of drug possession or trafficking. About 35 were serving life sentences.
BUT HE'S NOT ADVOCATING FOR IT
Grassley Open to Lame Duck Hearings on Garland
12 hours ago
THE LATEST
Senate Judiciary Committee Chairman Chuck Grassley (R-IA) said Monday he'd now be willing to hold a hearing on Supreme Court nominee Merrick Garland in a lame-duck session of Congress. While he said he wouldn't push for it, he said if "Hillary Clinton wins the White House, and a majority of senators convinced him to do so," he would soften his previous opposition.
DOWN FROM POST-CONVENTION NUMBERS
Monmouth Has Clinton Up Seven
16 hours ago
THE LATEST
In a new Monmouth University poll, 46% of likely voters support Clinton and 39% back Trump, with 7% supporting Libertarian Gary Johnson, and 2% backing Jill Stein of the Green Party. That's down from a poll taken right after the Democratic convention, in which Clinton led by 13 points.
DEBATE PREP
Clinton Advisers Talking to Psychologists, Trump Ghostwriter
16 hours ago
THE LATEST
"Hillary Clinton's advisers are talking to Donald J. Trump's ghostwriter of The Art of the Deal, seeking insights about Mr. Trump's deepest insecurities as they devise strategies to needle and undermine him in four weeks at the first presidential debate, the most anticipated in a generation. ... Her team is also getting advice from psychology experts to help create a personality profile of Mr. Trump to gauge how he may respond to attacks and deal with a woman as his sole adversary on the debate stage."
EPI-PEN PRICES
House Committee Investigating Mylan
19 hours ago
THE LATEST
The House Committee on Oversight and Government Reform has requested documents from the CEO of Mylan, "the pharmaceutical company under fire after raising the price of EpiPens more than 400 percent since 2007." Meanwhile, top members of the Energy and Commerce Committee are pressing the FDA on the lack of generic competition for EpiPens.