March 25, 2014, 11:02 a.m.
A U.S. con­gres­sion­al pan­el on Tues­day ap­proved a Rus­sia-sanc­tions bill with lan­guage that may lead to tightened pen­al­ties against Ir­an's sup­port­ers.
The House For­eign Af­fairs Com­mit­tee passed le­gis­la­tion by voice vote that would aim to pun­ish Rus­sia's an­nex­a­tion of Ukraine's Crimea re­gion, in part by tight­en­ing en­force­ment of a 2005 law tar­get­ing sus­pec­ted pro­lif­er­at­ors to Ir­an, North Korea and Syr­ia. The 2005 meas­ure au­thor­izes Obama to pen­al­ize for­eign in­di­vidu­als and groups sus­pec­ted of sup­ply­ing any of the three na­tions with sens­it­ive ma­ter­i­als covered by one of sev­er­al ex­port-con­trol re­gimes.
"Rus­si­an com­pan­ies have been sanc­tioned in the past for pro­lif­er­a­tion to Syr­ia and Ir­an," but the State De­part­ment "has been de­lin­quent in im­ple­ment­ing" the 2005 le­gis­la­tion, says a com­mit­tee sum­mary of the bill passed on Tues­day.
The Ukraine Sup­port Act draft would give Pres­id­ent Obama 30 days to de­vel­op "a plan to fully im­ple­ment the Ir­an, North Korea, and Syr­ia Non­pro­lif­er­a­tion Act, in­clud­ing sanc­tions against Rus­si­an com­pan­ies," ac­cord­ing to the re­port on the bill, in­tro­duced by pan­el Chair­man Ed Royce (R-Cal­if.) and Rank­ing Mem­ber Eli­ot En­gel (D-N.Y.).
A House For­eign Re­la­tions Com­mit­tee spokes­man did not re­spond to re­quests for de­tails on the bill's in­ten­ded tar­gets. But the le­gis­la­tion text spe­cific­ally iden­ti­fies Rosobor­on­ex­port, a sanc­tioned Rus­si­an firm ac­cused of sup­ply­ing Ir­an with pos­sible com­pon­ents for its mis­sile pro­gram.
Con­gres­sion­al ef­forts to ramp up Ir­an sanc­tions have taken on par­tic­u­lar sens­it­iv­ity amid mul­ti­lat­er­al ne­go­ti­ations on the Middle East­ern na­tion's nuc­le­ar pro­gram. The United States and five oth­er gov­ern­ments are seek­ing to ad­dress fears that Tehran's nuc­le­ar pro­gram is geared to­ward arms de­vel­op­ment, and Ir­an has threatened to pull out of dis­cus­sions in re­sponse to new sanc­tions in com­ing months.
The Sen­ate For­eign Re­la­tions Com­mit­tee de­cided earli­er in March against in­clud­ing a sep­ar­ate Ir­an-sanc­tions pro­pos­al in a Ukraine aid bill it was con­sid­er­ing.
What We're Following See More »
ABSENT FROM LIST: GENNIFER FLOWERS
Most Trump Guests Have Military Ties
2 hours ago
TOP OF MIND
Trending on Google: 'Why Should Trump Not Be President'
2 hours ago
THE DETAILS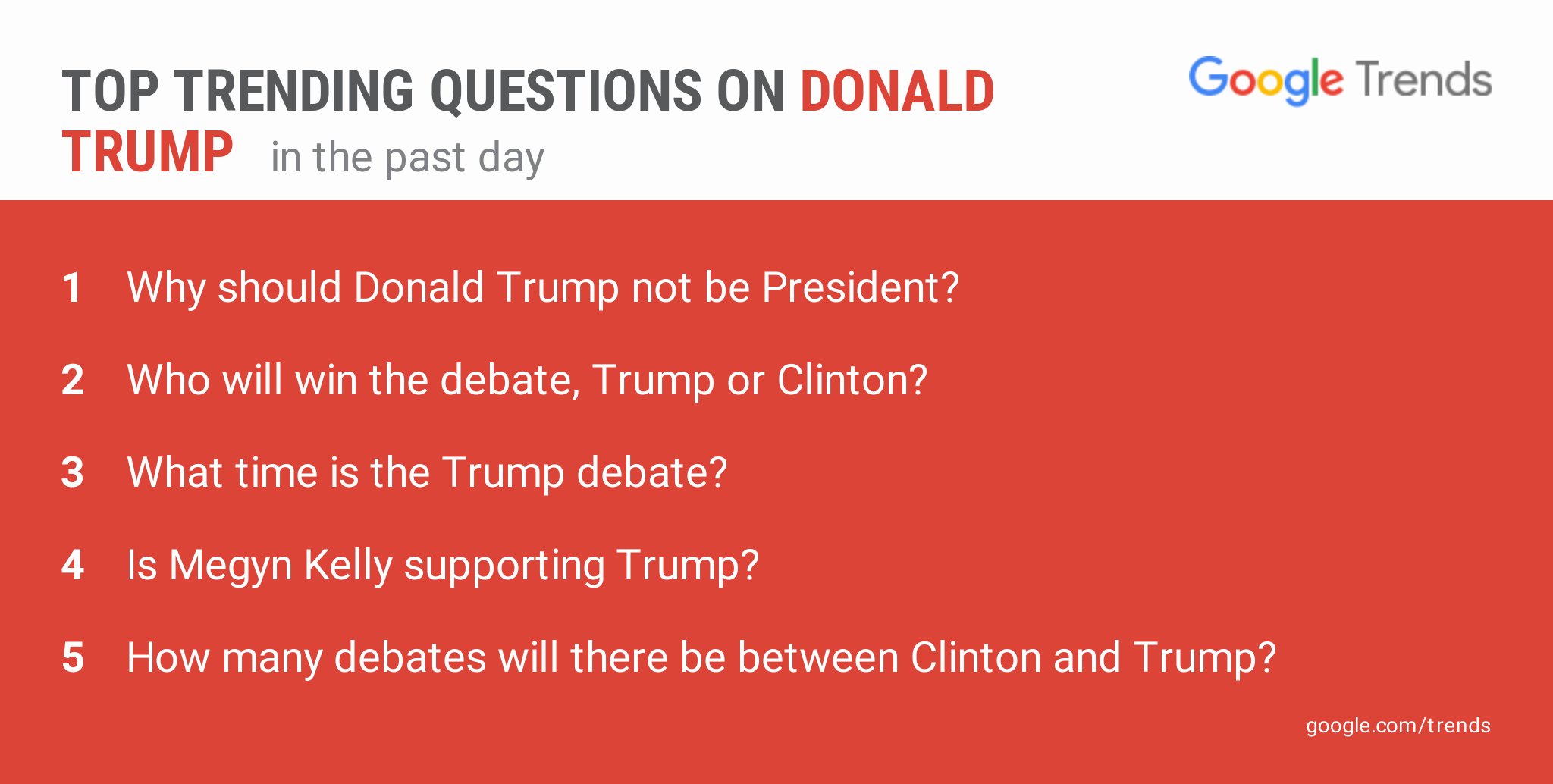 WHO PLAYED THE DONALD?
Longtime Clinton Aide Played Trump in Mock Debates
5 hours ago
THE DETAILS
After keeping the information private for most of the lead-up to the debate on Monday, it has been revealed that longtime Clinton aide Philippe Reines has been playing the role of Donald Trump in her debate prep. Reines knows Clinton better than most, able to identify both her strengths and weaknesses, and his selection for a sparring partner shows that Clinton is preparing for the brash and confrontational Donald Trump many have come to expect.
WEEKEND POLLING ROUNDUP
New Polls Still Show Razor-Thin Margins
5 hours ago
THE QUESTION
How Many Times Has the Trump Campaign Emailed Ted Cruz's Supporters?
5 hours ago
THE ANSWER
More than 30 times, in the case of some donors. Long before Cruz endorsed Trump—and before he even snubbed the nominee at the Republican National Convention—"the senator quietly began renting his vast donor email file to his former rival, pocketing at least tens of thousands of dollars, and more likely hundreds of thousands, that can be used to bankroll the Texan's own political future."