Add to Briefcase
April 1, 2014, 6:42 a.m.
NASA is call­ing these spir­al cloud form­a­tions ma­lig­nantly linger­ing over the United States "dragons."
"NOAA's … satel­lite im­age from March 31 shows the low pres­sure sys­tems in the east­ern Pa­cific Ocean, over the na­tion's Heart­land, and in the east­ern At­lantic Ocean," NASA writes of the photo cap­tured Monday. "All three lows have the sig­na­ture comma shape that make them ap­pear to be curled up dragons."
Per­haps it's just us, but the im­age con­jures up an al­lu­sion to an­oth­er sort of fire en­tirely. But we had to make sure. Na­tion­al Journal's visu­al forensics team flipped the im­age for a more ob­ject­ive as­sess­ment.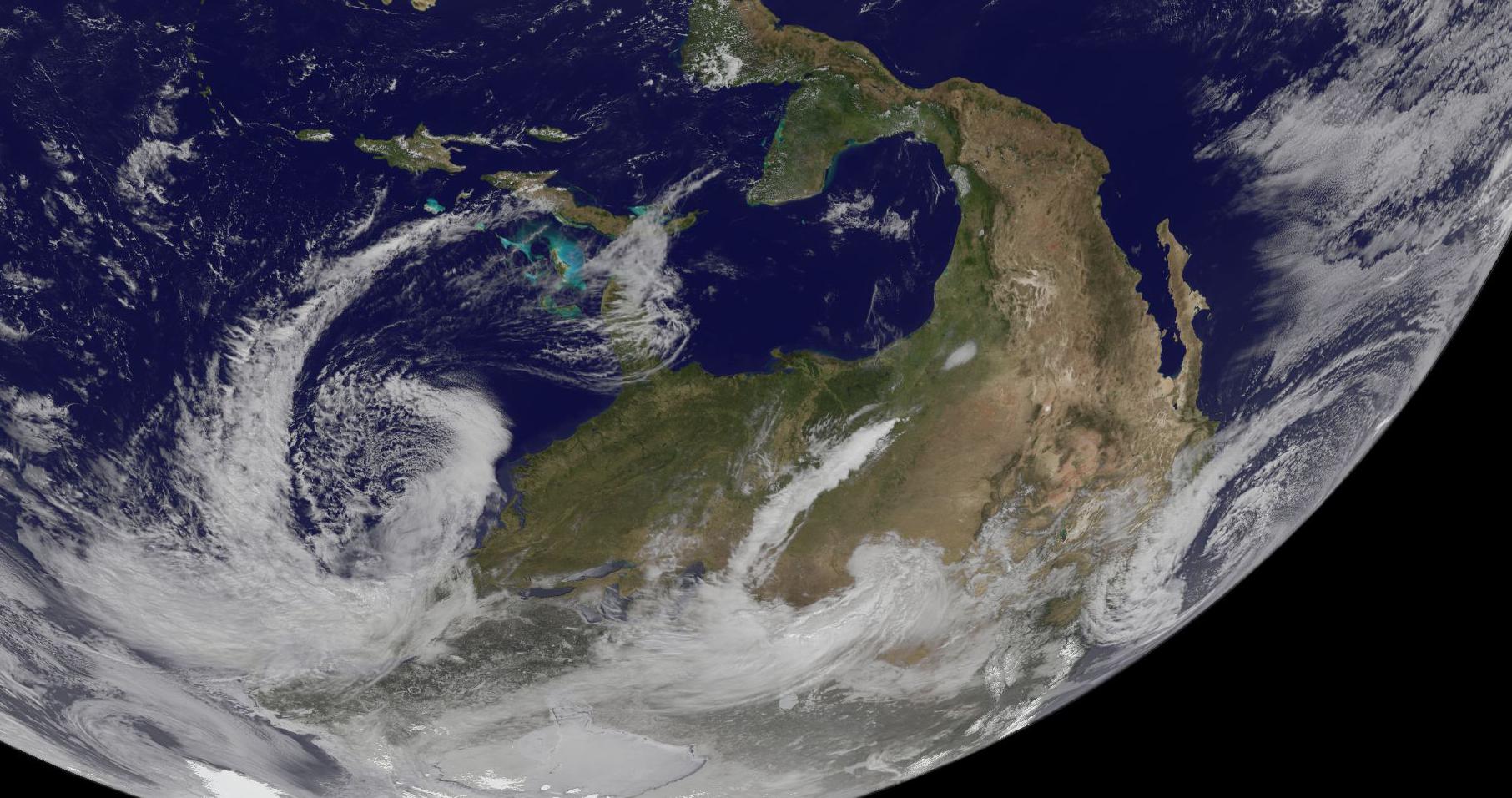 And here's that same im­age over­layed with the res­ults from an ad­vanced con­tour map­ping al­gorithm.