Sen­at­ors are press­ing Pres­id­ent Obama to de­vel­op a strategy to com­bat Syr­ia's hu­man­it­ari­an aid crisis, but there's one prob­lem: how to get around Rus­sia.
The Sen­ate For­eign Re­la­tions Com­mit­tee un­an­im­ously passed a res­ol­u­tion Tues­day that calls for Obama to sub­mit a strategy to Con­gress that deals with com­bat­ing Syr­ia's hu­man­it­ari­an crisis and hu­man-rights vi­ol­a­tions in the coun­try and re­gion.
Re­pub­lic­an Sen. Marco Ru­bio of Flor­ida said Sen­ate pas­sage would "send a clear mes­sage to Obama ad­min­is­tra­tion that we need a new hu­man­it­ari­an strategy that in­cludes con­crete ac­tions to in­crease pres­sure on [Syr­i­an Pres­id­ent Bashar al-As­sad]."
The United States has donated $1.7 bil­lion aimed at help­ing those with­in Syr­ia im­pacted by the civil war, and refugees in nearby coun­tries, ac­cord­ing to the U.S. Agency for In­ter­na­tion­al De­vel­op­ment.
The res­ol­u­tion, co­sponsored by Ru­bio and Demo­crat­ic Sen. Tim Kaine of Vir­gin­ia, also presses for the in­ter­na­tion­al com­munity to back an in­crease in hu­man­it­ari­an-aid ac­cess and a de­crease in vari­ous forms of vi­ol­ence, which is where things get a little tricky.
The U.N. Se­cur­ity Coun­cil, which in­cludes the United States and Rus­sia, passed a res­ol­u­tion earli­er this year, which the Sen­ate's bill backs, that calls for in­creased ac­cess for hu­man­it­ari­an aid and a de­crease in vi­ol­ence and con­demns al-Qaida backed activ­it­ies in the coun­try.
But an ini­tial draft of the res­ol­u­tion was scrapped after Rus­sia threatened to veto it. (Rus­sia is one of five coun­tries that have veto power on the coun­cil. The oth­ers are the United States, United King­dom, France, and China.)
And Rus­sia's U.N. am­bas­sad­or stressed that the res­ol­u­tion doesn't pave the way for sanc­tions against the Syr­i­an gov­ern­ment over­seen by As­sad, which Rus­sia sup­ports.
Se­cur­ity Coun­cil mem­bers could take "fur­ther steps" if the res­ol­u­tion isn't com­plied with — as sug­ges­ted by a re­cently leaked U.N. re­port — but those steps would have to be agreed to by the five per­man­ent mem­bers.
U.S. Am­bas­sad­or to the U.N. Sam­antha Power told re­port­ers last week that the United States will be­gin tak­ing steps to make sure the res­ol­u­tion is be­ing car­ried out. Asked about what those next steps could be, she said, "This is a con­sulta­tion, there's noth­ing that I can do and that we can do uni­lat­er­ally to make the coun­cil do what we want."
Rus­sia has ve­toed three Se­cur­ity Coun­cil res­ol­u­tions since the start of Syr­ia's Civil War, but of­fi­cials have re­mained cau­tiously op­tim­ist­ic that the cur­rent ten­sions on Ukraine won't spill over.
Power did ac­know­ledge that "it is no secret" that the U.S. and Rus­si­an per­spect­ives "on this is­sue have been deeply di­ver­gent for a long time."
What We're Following See More »
ABSENT FROM LIST: GENNIFER FLOWERS
Most Trump Guests Have Military Ties
2 hours ago
TOP OF MIND
Trending on Google: 'Why Should Trump Not Be President'
2 hours ago
THE DETAILS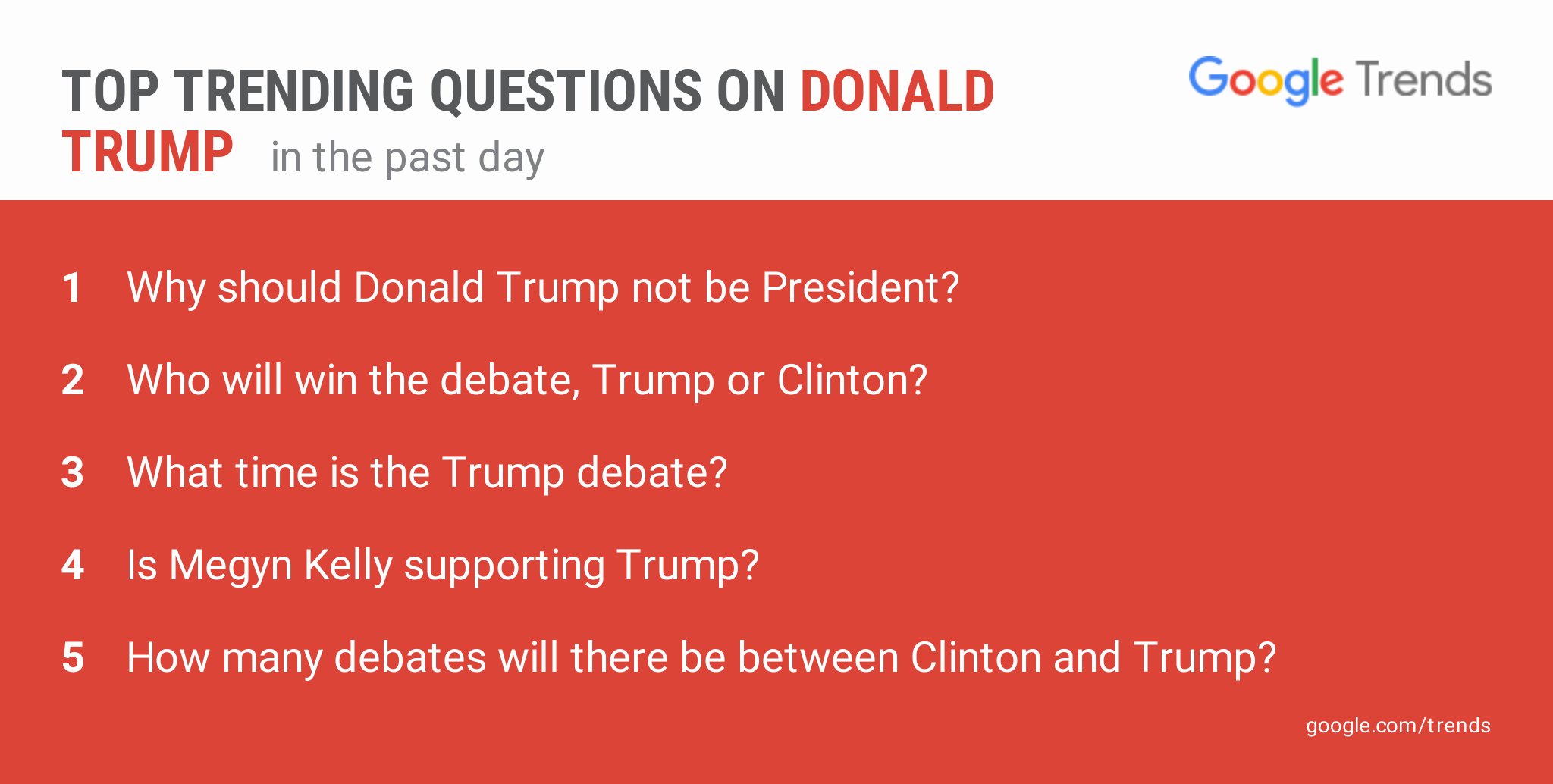 WHO PLAYED THE DONALD?
Longtime Clinton Aide Played Trump in Mock Debates
5 hours ago
THE DETAILS
After keeping the information private for most of the lead-up to the debate on Monday, it has been revealed that longtime Clinton aide Philippe Reines has been playing the role of Donald Trump in her debate prep. Reines knows Clinton better than most, able to identify both her strengths and weaknesses, and his selection for a sparring partner shows that Clinton is preparing for the brash and confrontational Donald Trump many have come to expect.
WEEKEND POLLING ROUNDUP
New Polls Still Show Razor-Thin Margins
5 hours ago
THE QUESTION
How Many Times Has the Trump Campaign Emailed Ted Cruz's Supporters?
5 hours ago
THE ANSWER
More than 30 times, in the case of some donors. Long before Cruz endorsed Trump—and before he even snubbed the nominee at the Republican National Convention—"the senator quietly began renting his vast donor email file to his former rival, pocketing at least tens of thousands of dollars, and more likely hundreds of thousands, that can be used to bankroll the Texan's own political future."