Pentagon lead­ers ex­pect to soon give Pres­id­ent Obama a plan for spe­cif­ic U.S. nuc­le­ar cuts to bring the ar­sen­al in line with arms con­trol caps.
A num­ber of al­tern­at­ives have been un­der con­tem­pla­tion for re­du­cing de­ployed bomber air­craft and land- and sub­mar­ine-based bal­list­ic mis­siles to meet a lim­it of 700 de­liv­ery sys­tems and 1,550 war­heads un­der the New START agree­ment, which entered in­to force in Feb­ru­ary 2011.
"We've looked at this prob­lem very, very hard over the last year," Adm. James Win­nefeld, the vice chair­man of the Joint Chiefs of Staff, said in re­sponse to a ques­tion from Rep­res­ent­at­ive Jim Langev­in (D-R.I) at a Thursday hear­ing.
He said de­fense lead­ers are "close" to fi­nal­iz­ing a re­com­mend­a­tion.
"It's a vex­ing chal­lenge to look at all of the factors in­volved and the re­l­at­ive ad­vant­ages of de­creas­ing [in­ter­con­tin­ent­al bal­list­ic mis­sile] silos and de­creas­ing [sub­mar­ine-launched bal­list­ic mis­sile] tubes on sub­mar­ines," Win­nefeld told mem­bers of the House Armed Ser­vices Com­mit­tee.
In­tern­al Pentagon dis­cus­sions sur­round­ing the mat­ter had been "spir­ited," the No. 2 mil­it­ary of­ficer ad­ded.
At is­sue is how the Pentagon will al­ter its mix of de­liv­ery vehicles for nuc­le­ar weapons — ground-launched Minute­man 3 mis­siles, sub­mar­ine-launched Tri­dent D-5 mis­siles, and bombers — to meet lim­its of the New START agree­ment with Rus­sia. Bey­ond the 700-sys­tem cap, 100 de­liv­ery plat­forms are al­lowed in re­serve.
Con­gress already has waded in­to the de­bate. Law­makers from states host­ing the na­tion's 450 Minute­man mis­siles are at­tempt­ing to block the Pentagon from start­ing even ini­tial stud­ies in­to the pos­sib­il­ity of clos­ing a por­tion of their un­der­ground launch silos.
Win­nefeld on Thursday de­cried the Pentagon's in­ab­il­ity to pro­ceed with as­sess­ing launch-silo re­quire­ments, ar­guing that in­sights from such ana­lyses are badly needed for fu­ture de­cisions.
In ques­tion­ing Win­nefeld, Langev­in in­dir­ectly cri­ti­cized con­gres­sion­al op­pon­ents to pos­sible re­duc­tions.
"I, for one, would feel much bet­ter know­ing that de­cisions made re­gard­ing what con­sti­tutes a safe, se­cure and ef­fect­ive de­terrent tri­ad is in­formed by the best judg­ment of our uni­formed lead­ers about how to bal­ance a de­terrent, rather than shap­ing the na­tion's nuc­le­ar force based on pa­ro­chi­al in­terests," the law­maker said.
What We're Following See More »
ABSENT FROM LIST: GENNIFER FLOWERS
Most Trump Guests Have Military Ties
2 hours ago
TOP OF MIND
Trending on Google: 'Why Should Trump Not Be President'
2 hours ago
THE DETAILS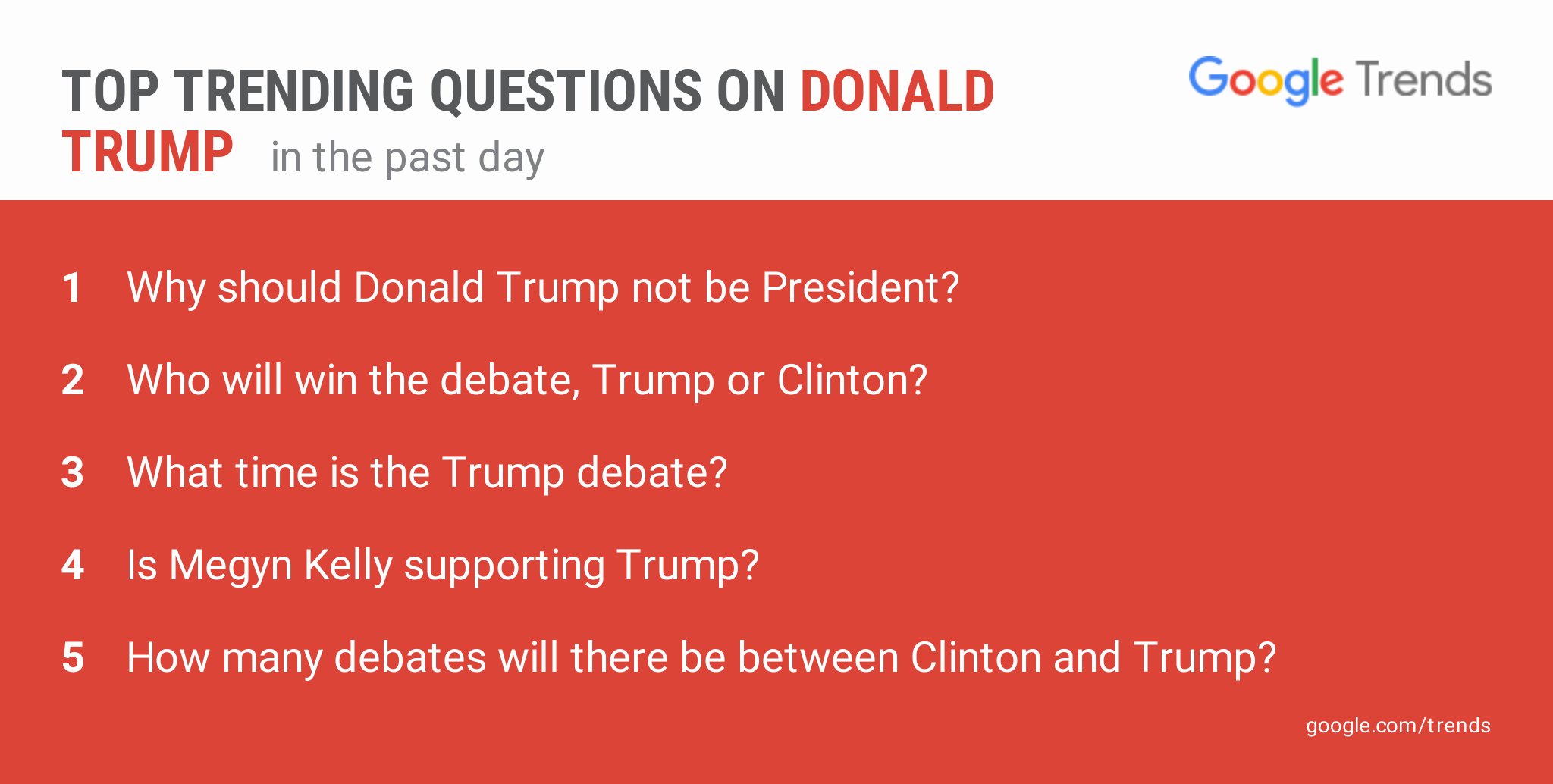 WHO PLAYED THE DONALD?
Longtime Clinton Aide Played Trump in Mock Debates
5 hours ago
THE DETAILS
After keeping the information private for most of the lead-up to the debate on Monday, it has been revealed that longtime Clinton aide Philippe Reines has been playing the role of Donald Trump in her debate prep. Reines knows Clinton better than most, able to identify both her strengths and weaknesses, and his selection for a sparring partner shows that Clinton is preparing for the brash and confrontational Donald Trump many have come to expect.
WEEKEND POLLING ROUNDUP
New Polls Still Show Razor-Thin Margins
5 hours ago
THE QUESTION
How Many Times Has the Trump Campaign Emailed Ted Cruz's Supporters?
5 hours ago
THE ANSWER
More than 30 times, in the case of some donors. Long before Cruz endorsed Trump—and before he even snubbed the nominee at the Republican National Convention—"the senator quietly began renting his vast donor email file to his former rival, pocketing at least tens of thousands of dollars, and more likely hundreds of thousands, that can be used to bankroll the Texan's own political future."