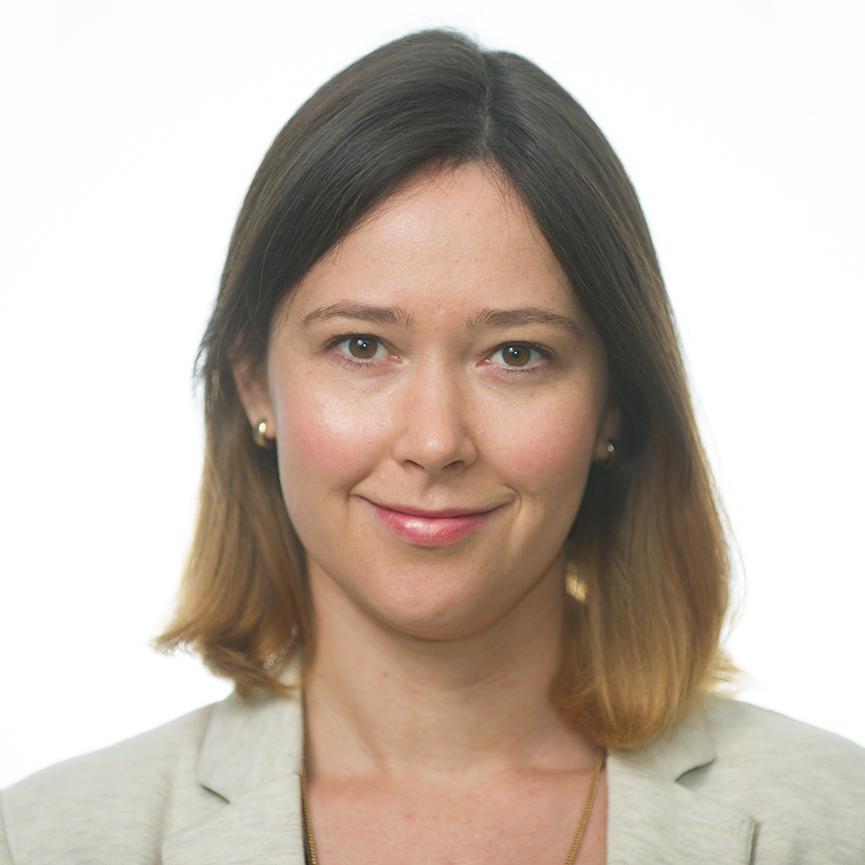 Noth­ing riles the Re­pub­lic like dis­putes over equal pay. And Demo­crat­ic politi­cians, think­ing they have the edge in the ar­gu­ment, have been diving in­to those con­ver­sa­tions — first in Texas, then in Wash­ing­ton, and now all across the coun­try as midterm elec­tions heat up.
Last week Demo­crat­ic gubernat­ori­al can­did­ate Wendy Dav­is ex­cor­i­ated her Re­pub­lic­an com­pet­it­or At­tor­ney Gen­er­al Greg Ab­bott for op­pos­ing le­gis­la­tion that would help work­ers file wage-dis­crim­in­a­tion claims. This week the Obama White House an­nounced ex­ec­ut­ive ac­tions to help fed­er­al fe­male con­tract­ors while top Demo­crats touted the Paycheck Fair­ness Act. And Tues­day, more than a dozen Demo­crat­ic wo­men ad­ded their names to the list of can­did­ates stress­ing their al­le­gi­ance to fight­ing for paycheck-fair­ness le­gis­la­tion. (The rub: Wo­men make 77 to 82 per­cent of what men make, de­pend­ing on the met­ric you use.)
"This is ex­actly the kind of thing that really hurts our kids and our fu­ture," said Aman­da Rentería, a con­gres­sion­al can­did­ate in Cali­for­nia's 21st Dis­trict, on a Tues­day con­fer­ence call with re­port­ers. "And it couldn't be more dif­fer­ent between Con­gress­man [Dav­id] Valadao and I when it comes to fight­ing for wo­men and for mak­ing sure our fam­il­ies can really provide for their fam­il­ies and for our fu­ture."
Leti­cia Van de Putte, a can­did­ate for lieu­ten­ant gov­ernor of Texas, echoed that sen­ti­ment. "Why would any­one want their sons to get paid more for the same job, for the same work?" she asked. "We love our chil­dren equally."
A quick sur­vey of can­did­ates sup­por­ted by EMILY's List, the group that helps fund and groom fe­male can­did­ates who back abor­tion rights, shows such rhet­or­ic is nearly uni­ver­sal. "Equal Pay Day has drawn a clear out­line of the dif­fer­ence between the two parties," EMILY's List spokes­wo­man Marcy Stech told Na­tion­al Journ­al in a state­ment. "In state after state EMILY's List can­did­ates are out on the trail talk­ing to voters who know that it's well past time to end gender dis­crim­in­a­tion in pay while Re­pub­lic­ans are fum­bling the ball on a com­mon­sense solu­tion."
One such can­did­ate is Ann Cal­lis, a Demo­crat run­ning for of­fice in Illinois' 13th dis­trict. In a Tues­day in­ter­view with WCIA 3's Cyn­thia Bruno, she urged law­makers to vote yes on the Paycheck Fair­ness Act and raise the min­im­um wage. An­oth­er is Hawaii's Colleen Hanabusa, who's run­ning for U.S. Sen­ate. In a Tues­day op-ed, Hanabusa ar­gued pay equity and a high­er min­im­um wage will help wo­men, fam­il­ies, com­munit­ies, and the na­tion.
Emily Cain, a Demo­crat run­ning in Maine's 2nd Dis­trict, sim­il­arly soun­ded her sup­port. "Re­pub­lic­ans in Con­gress have blocked equal-pay le­gis­la­tion and mocked the ba­sic fair­ness and equal­ity that work­ing wo­men and their fam­il­ies de­serve," Cain said in a state­ment pos­ted Tues­day. "We need to end this gender dis­crim­in­a­tion in pay and start re­ward­ing equal work with equal pay im­me­di­ately."
In the North Car­o­lina Sen­ate race, Demo­crat­ic in­cum­bent Kay Hagan made her feel­ings known and con­tras­ted them with her likely op­pon­ent Thom Tillis's po­s­i­tion. "Giv­en Tillis's ac­tions on the state equal-pay meas­ure, North Car­olini­ans can only as­sume that he op­poses the Paycheck Fair­ness Act and the Lilly Led­bet­ter Fair Pay Act, which is already law," she wrote Tues­day. "As more and more fam­il­ies rely on wo­men's in­come as the primary or co-bread­win­ner, this isn't just an is­sue that af­fects wo­men — it has an im­pact on middle-class fam­il­ies and chil­dren in every corner of our state where wo­men earn just 82 cents to the dol­lar that men earn."
In Cali­for­nia's 31st Dis­trict, Eloise Gomez Reyes called it "a fight to im­prove eco­nom­ic se­cur­ity for mil­lions of chil­dren in Amer­ica liv­ing in house­holds that de­pend on the moth­ers' earn­ings to make ends meet." In Flor­ida's 2nd, Gwen Gra­ham called Re­pub­lic­an re­cal­cit­rance on the is­sue "ex­actly the kind of thing North Flor­idi­ans can't stand about Wash­ing­ton's out-of-touch pri­or­it­ies." And in Iowa's 3rd, Staci Ap­pel vowed to "fight to end gender dis­crim­in­a­tion in pay in Con­gress and build an eco­nomy that works for all of Iowa's fam­il­ies."
Ken­tucky Sen­ate can­did­ate Al­is­on Lun­der­gan Grimes went on of­fense, not­ing her op­pon­ent, Sen­ate Minor­ity Lead­er Mitch Mc­Con­nell, had twice voted to pre­vent wo­men from seek­ing re­course for the pay dis­crim­in­a­tion.
These wo­men are just a hand­ful of the Demo­crat­ic can­did­ates hop­ing to mo­bil­ize fe­male voters, an im­port­ant vot­ing block in 2014 and bey­ond. While many have noted the ves­ted in­terest Demo­crats have in woo­ing fe­male voters (in 2012, Pres­id­ent Obama won wo­men voters by 11 points), oth­ers have gone even fur­ther, sug­gest­ing the ef­fort is noth­ing more than a "des­per­ate" elec­tion ploy.
Lily Adams, deputy com­mu­nic­a­tions dir­ect­or for the Demo­crat­ic Na­tion­al Com­mit­tee, dis­missed the no­tion. "It's not about scor­ing polit­ic­al points," she told re­port­ers on Tues­day's call. "It's about ba­sic fair­ness."
Up­date: An earli­er ver­sion of this story con­tained a com­ment from Sen­ate Minor­ity Lead­er Mitch Mc­Con­nell that Talk­ing Points Memo had con­strued as cri­ti­cism of the Demo­crats' fo­cus on pay equity is­sues. As TPM is now re­port­ing, Mc­Con­nell's of­fice has since said that TPM mis­con­strued his com­ments and that he was ac­tu­ally talk­ing about the Demo­crats' fo­cus on the Koch broth­ers. As a res­ult, Mc­Con­nell's com­ment has been re­moved from this story.
What We're Following See More »
TWO-THIRDS
Voters Want Medical Records
11 hours ago
THE DETAILS
Even though they dislike both of them, the American people want to know that its presidential candidates are healthy. "Nearly two-thirds of registered voters think presidential candidates should release details about their medical histories, according to a new Morning Consult poll." In the new poll, 64 percent of Americans say the candidates should release their medical reports, up nine percent from May.
PROCEDURES NOT FOLLOWED
Trump Not on Ballot in Minnesota
1 days ago
MOB RULE?
Trump on Immigration: 'I Don't Know, You Tell Me'
1 days ago
THE LATEST
Perhaps Donald Trump can take a plebiscite to solve this whole messy immigration thing. At a Fox News town hall with Sean Hannity last night, Trump essentially admitted he's "stumped," turning to the audience and asking: "Can we go through a process or do you think they have to get out? Tell me, I mean, I don't know, you tell me."
BIG CHANGE FROM WHEN HE SELF-FINANCED
Trump Enriching His Businesses with Donor Money
3 days ago
WHY WE CARE
Donald Trump "nearly quintupled the monthly rent his presidential campaign pays for its headquarters at Trump Tower to $169,758 in July, when he was raising funds from donors, compared with March, when he was self-funding his campaign." A campaign spokesman "said the increased office space was needed to accommodate an anticipated increase in employees," but the campaign's paid staff has actually dipped by about 25 since March. The campaign has also paid his golf courses and restaurants about $260,000 since mid-May.
QUESTIONS OVER IMMIGRATION POLICY
Trump Cancels Rallies
3 days ago
THE LATEST
Donald Trump probably isn't taking seriously John Oliver's suggestion that he quit the race. But he has canceled or rescheduled rallies amid questions over his stance on immigration. Trump rescheduled a speech on the topic that he was set to give later this week. Plus, he's also nixed planned rallies in Oregon and Las Vegas this month.