April 11, 2014, 7:13 a.m.
In a yet-to-be-gentri­fied area of North­east D.C., a non­des­cript ware­house was un­usu­ally lively last Sat­urday af­ter­noon. In­side? A spir­ited bot­tling party.
The Ivy City ware­house is home to New Columbia Dis­til­lers. Star­ted in 2012 by Mi­chael Lowe, New Columbia is unique in that it's the first dis­til­lery in Wash­ing­ton since be­fore Pro­hib­i­tion.
But that isn't the com­pany's only link to the coun­try's tee­total­ing days. New Columbia's sig­na­ture product, Green Hat Gin, is an homage to Con­gress's per­son­al boot­leg­ger.
While mem­bers of Con­gress may have cham­pioned Pro­hib­i­tion laws on the House floor, many of them hap­pily broke the rules in any of the 3,000 speak­easies scattered throughout down­town Wash­ing­ton. And when mem­bers needed to re­stock their per­son­al hooch sup­ply, they turned to one man: George Cas­si­day.
Dur­ing his time as a booze dis­trib­ut­or on the Hill, Cas­si­day es­tim­ated that four out of five mem­bers of  Con­gress drank — and many of them availed them­selves of Cas­si­day's ser­vices. Con­gress even gave Cas­si­day his own stor­e­room in the base­ment of the Can­non of­fice build­ing.
Cas­si­day was even­tu­ally ar­res­ted twice, both times go­ing in­to con­gres­sion­al of­fices with booze in tow. "It was hardly a well-kept secret," said Gar­rett Peck, the au­thor of Pro­hib­i­tion in Wash­ing­ton, D.C.: How Dry We Wer­en't. After one of his ar­rests, a press agent poin­ted out Cas­si­day as "the man over there in the green hat," and thus his monik­er (and the Dis­trict's new brand of gin) was christened.
Be­fore the 1930 midterm elec­tions, Cas­si­day wrote a series of five front-page art­icles for The Wash­ing­ton Post about his former cli­en­tele. Though he didn't name names, he gave plenty of col­or­ful de­tail. One sen­at­or Cas­si­day sup­plied would hide his li­quor on top of a book­shelf, next to the Con­gres­sion­al Re­cord.
"He nev­er men­tioned li­quor to me, but oc­ca­sion­ally he would say he could use some 'new read­ing mat­ter,' " Cas­si­day wrote. "This cus­tom­er al­ways re­ferred to me as his 'lib­rar­i­an.' "
After Cas­si­day died in 1967, his wife burned an im­port­ant piece of D.C. his­tory — Cas­si­day's ledger book. Today, it may have looked like a who's who in Con­gress from Pro­hib­i­tion days.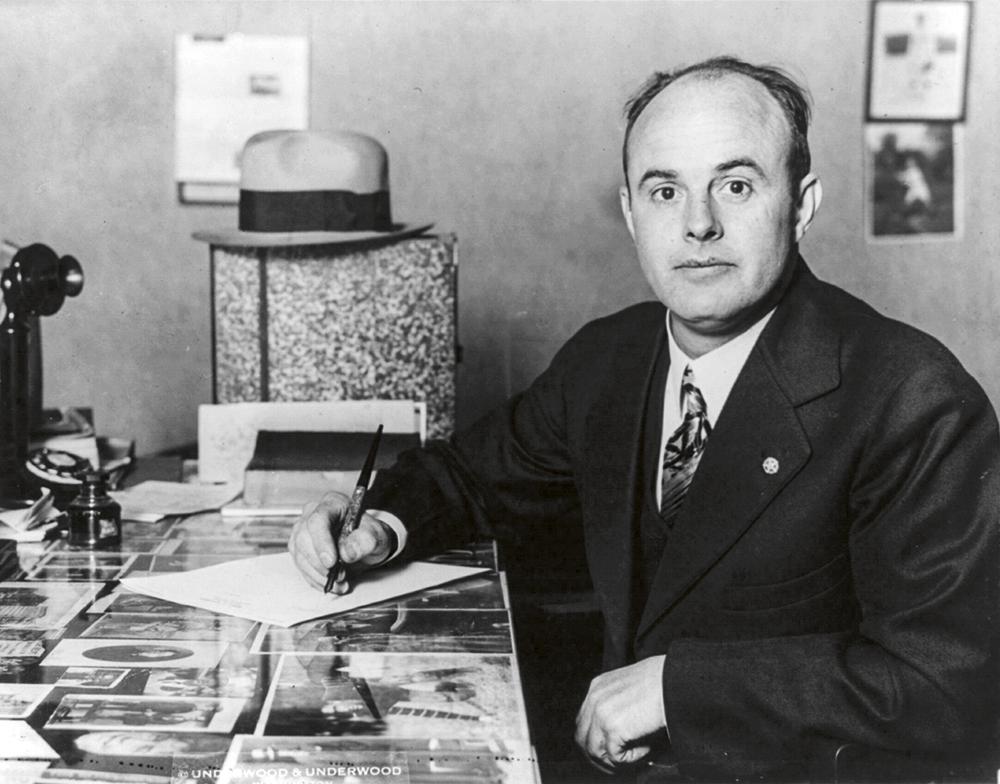 As a city, Wash­ing­ton is steeped in more than polit­ic­al his­tory. This is a town that's al­ways prided it­self on its al­co­hol tol­er­ance. Even George Wash­ing­ton over­saw a dis­til­lery on his Vir­gin­ia es­tate at Mount Ver­non.
Dur­ing Pro­hib­i­tion, D.C.'s close, per­son­al re­la­tion­ship with al­co­hol didn't end — it was just on the down-low. Peck es­tim­ates that from 1920 to 1933, 22,000 gal­lons of boot­legged li­quor flowed in­to the Dis­trict every week. More than 3,000 speak­easies opened in Wash­ing­ton, many of them op­er­ated out of the second story of row houses or in the back­rooms of le­git­im­ate busi­nesses.
One Cap­it­ol Hill wa­ter­ing hole, Beuch­ert's Sa­loon, was a sew­ing-ma­chine shop up front, and a party in the back. Ori­gin­ally foun­ded in 1880, the bar has now been con­ver­ted in­to a mod­ern speak­easy. The ren­ov­at­ors didn't know it was a sa­loon un­til they dis­covered a hid­den door and a cache of 100-year-old li­quor bottles.
You can find oth­er sites of former speak­easies around town — what is now Dirty Mar­tini in Dupont Circle used to be the swanky May­flower Club, which was raided three times. And Archibald's Gen­tle­men's Club on K Street was as risque back then as it is today.
Lowe, a re­tired law­yer, de­cided to found the dis­til­lery in 2010 with his son-in-law, John Uselton. Lowe took a course on the sci­ence of dis­tilling at Cor­nell Uni­versity, then ap­pren­ticed at a dis­til­lery in Spokane, Wash., to learn the craft.
When he happened upon a chapter in Peck's book about "The Man in the Green Hat," Lowe had found his mas­cot. "It was kind of like, this is the per­fect Wash­ing­ton story, es­pe­cially in an era of cyn­icism about Cap­it­ol Hill," Lowe told Na­tion­al Journ­al.
Be­fore nam­ing the gin after George Cas­si­day, Lowe de­cided they should clear it with someone im­port­ant — Cas­si­day's son, Fred. He agreed, and when New Columbia fin­ished its first batch of Green Hat Gin in Oc­to­ber 2012, Lowe gave the first case to Fred Cas­si­day, who lives in Fair­fax. "Fred was over the moon," Peck said.
So, why gin? Lowe says they wanted to cap­it­al­ize on a trendy spir­it while stay­ing true to its his­tory. "The very choice of gin as our lead spir­it was largely in­flu­enced by the Pro­hib­i­tion his­tory," Lowe said. "Reg­u­lar vodka, as a mat­ter of fed­er­al law, is sup­posed to be odor­less and taste­less "¦ but gin ac­tu­ally has some char­ac­ter to it."
You can now or­der a Green Hat cock­tail for $11 at any num­ber of the new quasi-speak­easies that pop­u­late D.C.
Aside from the leg­al rami­fic­a­tions, what has changed about Con­gress's so­cial­iz­ing tend­en­cies since Pro­hib­i­tion? Peck says he wished mem­bers drank more — or at least hung out re­cre­ation­ally.
"A lot of stuff got done in the back­room over drinks," he said. "People were will­ing more to work things out to­geth­er be­cause they were friends, and al­co­hol helps out with that."