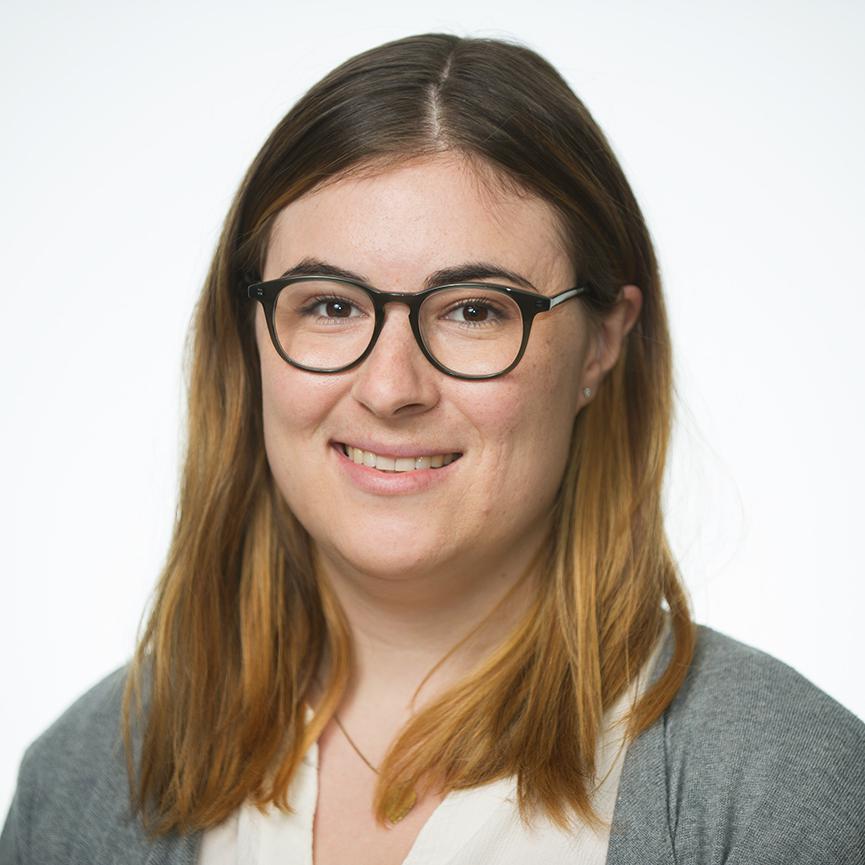 April 11, 2014, 7:13 a.m.
In a yet-to-be-gentri­fied area of North­east D.C., a non­des­cript ware­house was un­usu­ally lively last Sat­urday af­ter­noon. In­side? A spir­ited bot­tling party.
The Ivy City ware­house is home to New Columbia Dis­til­lers. Star­ted in 2012 by Mi­chael Lowe, New Columbia is unique in that it's the first dis­til­lery in Wash­ing­ton since be­fore Pro­hib­i­tion.
But that isn't the com­pany's only link to the coun­try's tee­total­ing days. New Columbia's sig­na­ture product, Green Hat Gin, is an homage to Con­gress's per­son­al boot­leg­ger.
While mem­bers of Con­gress may have cham­pioned Pro­hib­i­tion laws on the House floor, many of them hap­pily broke the rules in any of the 3,000 speak­easies scattered throughout down­town Wash­ing­ton. And when mem­bers needed to re­stock their per­son­al hooch sup­ply, they turned to one man: George Cas­si­day.
Dur­ing his time as a booze dis­trib­ut­or on the Hill, Cas­si­day es­tim­ated that four out of five mem­bers of  Con­gress drank — and many of them availed them­selves of Cas­si­day's ser­vices. Con­gress even gave Cas­si­day his own stor­e­room in the base­ment of the Can­non of­fice build­ing.
Cas­si­day was even­tu­ally ar­res­ted twice, both times go­ing in­to con­gres­sion­al of­fices with booze in tow. "It was hardly a well-kept secret," said Gar­rett Peck, the au­thor of Pro­hib­i­tion in Wash­ing­ton, D.C.: How Dry We Wer­en't. After one of his ar­rests, a press agent poin­ted out Cas­si­day as "the man over there in the green hat," and thus his monik­er (and the Dis­trict's new brand of gin) was christened.
Be­fore the 1930 midterm elec­tions, Cas­si­day wrote a series of five front-page art­icles for The Wash­ing­ton Post about his former cli­en­tele. Though he didn't name names, he gave plenty of col­or­ful de­tail. One sen­at­or Cas­si­day sup­plied would hide his li­quor on top of a book­shelf, next to the Con­gres­sion­al Re­cord.
"He nev­er men­tioned li­quor to me, but oc­ca­sion­ally he would say he could use some 'new read­ing mat­ter,' " Cas­si­day wrote. "This cus­tom­er al­ways re­ferred to me as his 'lib­rar­i­an.' "
After Cas­si­day died in 1967, his wife burned an im­port­ant piece of D.C. his­tory — Cas­si­day's ledger book. Today, it may have looked like a who's who in Con­gress from Pro­hib­i­tion days.
George L. Cas­si­day (Lib­rary of Con­gress)
As a city, Wash­ing­ton is steeped in more than polit­ic­al his­tory. This is a town that's al­ways prided it­self on its al­co­hol tol­er­ance. Even George Wash­ing­ton over­saw a dis­til­lery on his Vir­gin­ia es­tate at Mount Ver­non.
Dur­ing Pro­hib­i­tion, D.C.'s close, per­son­al re­la­tion­ship with al­co­hol didn't end — it was just on the down-low. Peck es­tim­ates that from 1920 to 1933, 22,000 gal­lons of boot­legged li­quor flowed in­to the Dis­trict every week. More than 3,000 speak­easies opened in Wash­ing­ton, many of them op­er­ated out of the second story of row houses or in the back­rooms of le­git­im­ate busi­nesses.
One Cap­it­ol Hill wa­ter­ing hole, Beuch­ert's Sa­loon, was a sew­ing-ma­chine shop up front, and a party in the back. Ori­gin­ally foun­ded in 1880, the bar has now been con­ver­ted in­to a mod­ern speak­easy. The ren­ov­at­ors didn't know it was a sa­loon un­til they dis­covered a hid­den door and a cache of 100-year-old li­quor bottles.
You can find oth­er sites of former speak­easies around town — what is now Dirty Mar­tini in Dupont Circle used to be the swanky May­flower Club, which was raided three times. And Archibald's Gen­tle­men's Club on K Street was as risque back then as it is today.
Lowe, a re­tired law­yer, de­cided to found the dis­til­lery in 2010 with his son-in-law, John Uselton. Lowe took a course on the sci­ence of dis­tilling at Cor­nell Uni­versity, then ap­pren­ticed at a dis­til­lery in Spokane, Wash., to learn the craft.
When he happened upon a chapter in Peck's book about "The Man in the Green Hat," Lowe had found his mas­cot. "It was kind of like, this is the per­fect Wash­ing­ton story, es­pe­cially in an era of cyn­icism about Cap­it­ol Hill," Lowe told Na­tion­al Journ­al.
Be­fore nam­ing the gin after George Cas­si­day, Lowe de­cided they should clear it with someone im­port­ant — Cas­si­day's son, Fred. He agreed, and when New Columbia fin­ished its first batch of Green Hat Gin in Oc­to­ber 2012, Lowe gave the first case to Fred Cas­si­day, who lives in Fair­fax. "Fred was over the moon," Peck said.
So, why gin? Lowe says they wanted to cap­it­al­ize on a trendy spir­it while stay­ing true to its his­tory. "The very choice of gin as our lead spir­it was largely in­flu­enced by the Pro­hib­i­tion his­tory," Lowe said. "Reg­u­lar vodka, as a mat­ter of fed­er­al law, is sup­posed to be odor­less and taste­less "¦ but gin ac­tu­ally has some char­ac­ter to it."
You can now or­der a Green Hat cock­tail for $11 at any num­ber of the new quasi-speak­easies that pop­u­late D.C.
Aside from the leg­al rami­fic­a­tions, what has changed about Con­gress's so­cial­iz­ing tend­en­cies since Pro­hib­i­tion? Peck says he wished mem­bers drank more — or at least hung out re­cre­ation­ally.
"A lot of stuff got done in the back­room over drinks," he said. "People were will­ing more to work things out to­geth­er be­cause they were friends, and al­co­hol helps out with that."
What We're Following See More »
SEVEN-POINT LEAD IN A FOUR-WAY
Quinnipiac Has Clinton Over 50%
4 minutes ago
THE LATEST
Hillary Clinton leads Donald Trump 51%-41% in a new Quinnipiac poll released today. Her lead shrinks to seven points when the third-party candidates are included. In that scenario, she leads 45%-38%, with Gary Johnson pulling 10% and Jill Stein at 4%.
PROCEDURES NOT FOLLOWED
Trump Not on Ballot in Minnesota
1 hours ago
MIGHT STILL ACCEPT FOREIGN AND CORPORATE MONEY
Chelsea to Stay on Board of Clinton Foundation
2 hours ago
THE LATEST
Is the Clinton family backtracking on some of its promises to insulate the White House from the Clinton Foundation? Opposition researchers will certainly try to portray it that way. A foundation spokesman said yesterday that Chelsea Clinton will stay on its board, and that the "foundation's largest project, the Clinton Health Access Initiative, might continue to accept foreign government and corporate funding."
INTERCEPT IN MIDDLE EAST
Navy Calls Iranian Ships' Actions Dangerous, Unprofessional
3 hours ago
THE LATEST
"Four Iranian ships made reckless maneuvers close to a U.S. warship this week, the Pentagon said Thursday, in an incident that officials said could have led to dangerous escalation." The four Iranian vessels engaged in a "high-speed intercept" of a U.S. destroyer in the Strait of Hormuz. A Navy spokesman said the Iranina actions "created a dangerous, harassing situation that could have led to further escalation including additional defensive measures" by the destroyer.
$300 SAVINGS CARD
Under Pressure, EpiPen Maker Drops Prices
3 hours ago
THE LATEST
Amid public outcry and the threat of investigation by the Senate Judiciary Committee, Mylan has agreed to effectively drop the price of EpiPens. "The company, which did not lower the drug's list price, said it would reduce the patient cost of EpiPen through the use of a savings card, which will cover up to $300 of EpiPen 2-Pak."