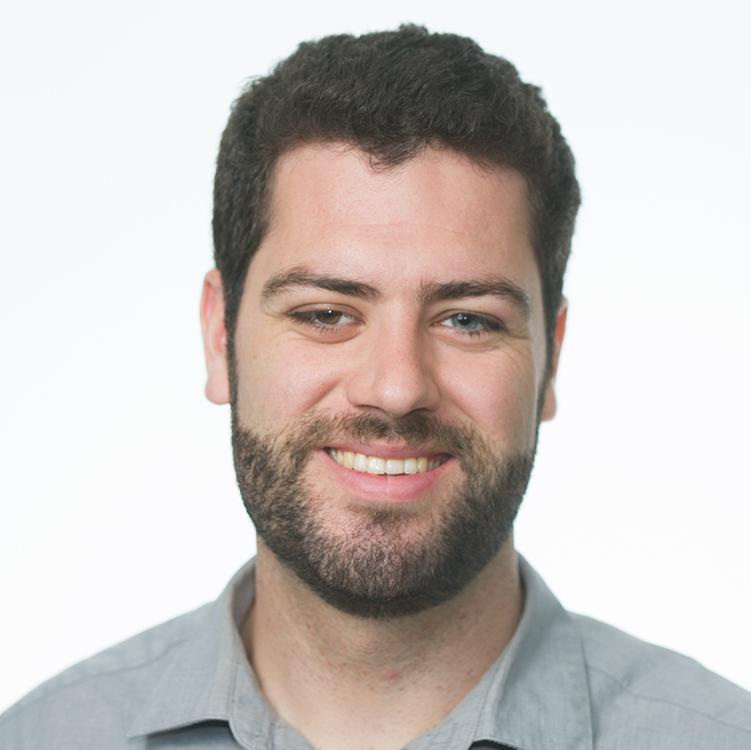 People may be pay­ing more for products based on their age or the col­or of their skin, White House of­fi­cials fear.
Busi­nesses are in­creas­ingly col­lect­ing vast amounts of data on con­sumer be­ha­vi­or and as­sem­bling de­tailed pro­files on in­di­vidu­als. That data could lead com­pan­ies — either in­ten­tion­ally or in­ad­vert­ently — to dis­crim­in­ate against people in pri­cing, em­ploy­ment, hous­ing, health care, or oth­er op­por­tun­it­ies, the White House said in a re­port Thursday.
John Podesta, a seni­or ad­viser to Pres­id­ent Obama who led the "big data" re­view group that pre­pared the re­port, warned that new data-min­ing prac­tices threaten to "cir­cum­vent long-stand­ing civil-rights pro­tec­tions."
The re­port urges gov­ern­ment agen­cies to im­prove their tech­nic­al ex­pert­ise so they can bet­ter spot and crack down on il­leg­al dis­crim­in­a­tion that re­lies on data col­lec­tion.
Firms can track which products people buy, the web­sites they browse, the emails they read, and even their GPS loc­a­tion. That in­form­a­tion can help tar­get more rel­ev­ant ads — such as a pro­mo­tion for a hor­ror film.
But the White House poin­ted to one study which found that people who search for "black-identi­fy­ing" names are more likely to be shown ads with the word "ar­rest" than people who search for "white-identi­fy­ing" names. Gov­ern­ment ser­vices aimed at people us­ing smart­phone apps could dis­ad­vant­age the poor or eld­erly (who are less likely to have smart­phones), the of­fi­cials warned in the re­port.
"'Big data' isn't just a pri­vacy is­sue — it's also a civil-rights is­sue," Seeta Peña Gangadhar­an, a seni­or re­search fel­low with the New Amer­ica Found­a­tion, said in a state­ment ap­plaud­ing the White House re­port.
"New tech­no­lo­gies en­abling massive data col­lec­tion and ana­lys­is prom­ise many eco­nom­ic and prac­tic­al be­ne­fits, but they also have a dark side, cre­at­ing new risks of data-driv­en di­git­al dis­crim­in­a­tion and the re­in­force­ment of ex­ist­ing in­equal­it­ies through auto­mated de­cision-mak­ing."
The re­port also re­it­er­ates the White House's sup­port for the "Pri­vacy Bill of Rights" — a set of prin­ciples the White House out­lined in 2012 for how on­line firms should handle per­son­al in­form­a­tion. The White House urged Con­gress to en­act the prin­ciples in­to law at the time, but the is­sue has gone nowhere on Cap­it­ol Hill.
Com­merce Sec­ret­ary Penny Pritzker an­nounced Thursday that her de­part­ment will work with busi­nesses and pri­vacy groups to de­vel­op le­gis­lat­ive lan­guage for the prin­ciples.
The Obama ad­min­is­tra­tion also an­nounced plans to ex­pand some fed­er­al pri­vacy pro­tec­tions to people out­side the United States. The Pri­vacy Act of 1974 cur­rently grants U.S. cit­izens rights to ac­cess cer­tain in­form­a­tion that the gov­ern­ment col­lects about them.
But the re­view doesn't ad­dress Na­tion­al Se­cur­ity Agency sur­veil­lance. Obama an­nounced the re­view group of "big data" is­sues in the same speech in Janu­ary when he out­lined re­forms to the NSA. Podesta ex­plained that the pres­id­ent be­lieved "big-data tech­no­lo­gies had to be hav­ing an im­pact else­where."
Al­though the White House is push­ing for more pri­vacy-pro­tec­tion laws, of­fi­cials em­phas­ized that the col­lec­tion and use of large amounts of data can also lead to in­nov­at­ive new ser­vices and boost the eco­nomy.
For ex­ample, data can help doc­tors ana­lyze and com­bat dis­eases or help sci­ent­ists bet­ter un­der­stand cli­mate change, the White House said.
"We be­gin by re­cog­niz­ing that the United States is a lead­er in the field of big data and we want to en­sure that con­tin­ues," Pritzker said.
What We're Following See More »
DRUG OFFENDERS
Obama Grants 111 More Commutations
11 hours ago
THE DETAILS
In a release Tuesday afternoon, the White House announced that President Obama has commuted and/or reduced the sentences of another 111 convicted criminals, mostly convicted of drug possession or trafficking. About 35 were serving life sentences.
BUT HE'S NOT ADVOCATING FOR IT
Grassley Open to Lame Duck Hearings on Garland
12 hours ago
THE LATEST
Senate Judiciary Committee Chairman Chuck Grassley (R-IA) said Monday he'd now be willing to hold a hearing on Supreme Court nominee Merrick Garland in a lame-duck session of Congress. While he said he wouldn't push for it, he said if "Hillary Clinton wins the White House, and a majority of senators convinced him to do so," he would soften his previous opposition.
DOWN FROM POST-CONVENTION NUMBERS
Monmouth Has Clinton Up Seven
16 hours ago
THE LATEST
In a new Monmouth University poll, 46% of likely voters support Clinton and 39% back Trump, with 7% supporting Libertarian Gary Johnson, and 2% backing Jill Stein of the Green Party. That's down from a poll taken right after the Democratic convention, in which Clinton led by 13 points.
DEBATE PREP
Clinton Advisers Talking to Psychologists, Trump Ghostwriter
16 hours ago
THE LATEST
"Hillary Clinton's advisers are talking to Donald J. Trump's ghostwriter of The Art of the Deal, seeking insights about Mr. Trump's deepest insecurities as they devise strategies to needle and undermine him in four weeks at the first presidential debate, the most anticipated in a generation. ... Her team is also getting advice from psychology experts to help create a personality profile of Mr. Trump to gauge how he may respond to attacks and deal with a woman as his sole adversary on the debate stage."
EPI-PEN PRICES
House Committee Investigating Mylan
19 hours ago
THE LATEST
The House Committee on Oversight and Government Reform has requested documents from the CEO of Mylan, "the pharmaceutical company under fire after raising the price of EpiPens more than 400 percent since 2007." Meanwhile, top members of the Energy and Commerce Committee are pressing the FDA on the lack of generic competition for EpiPens.