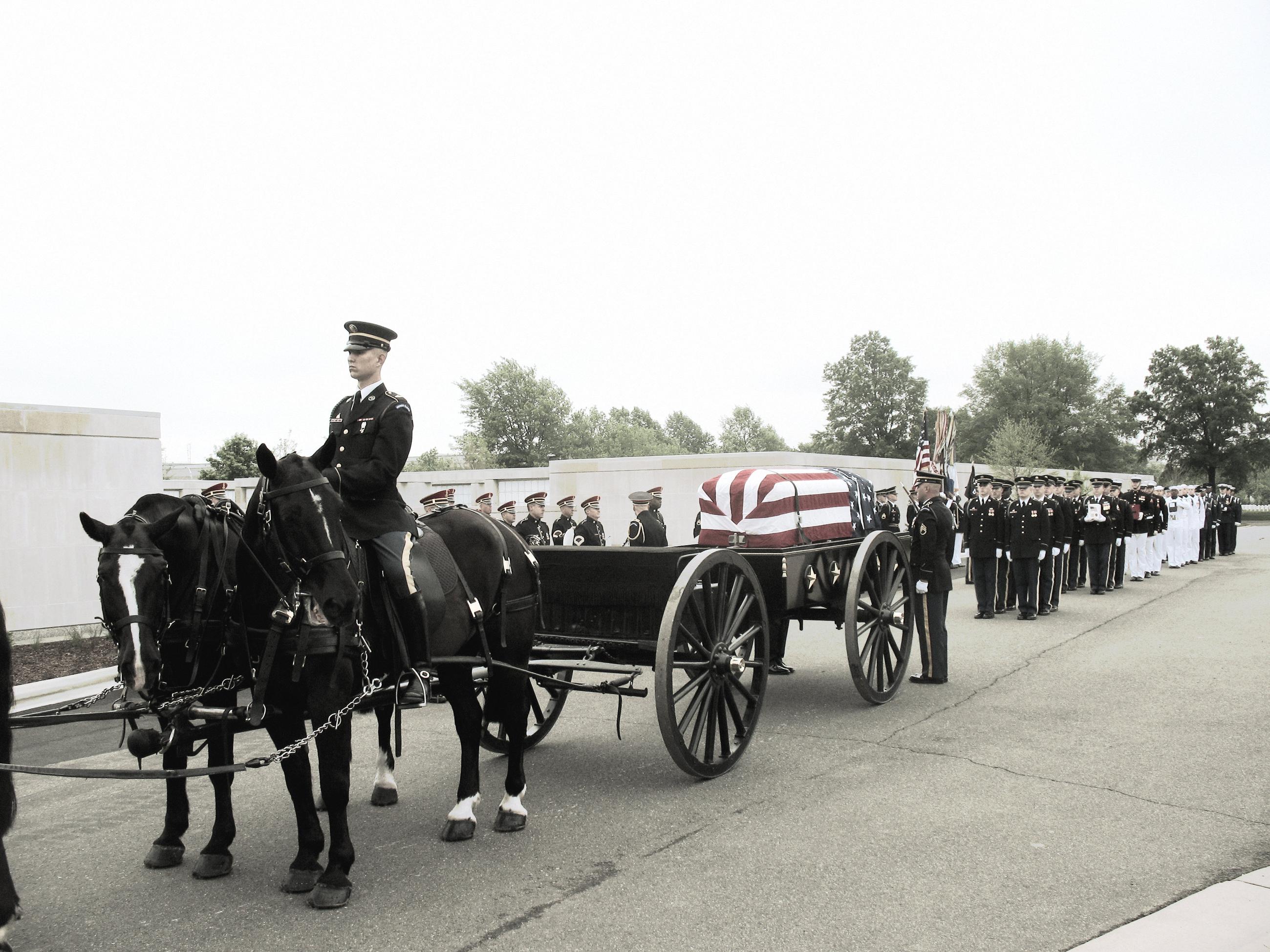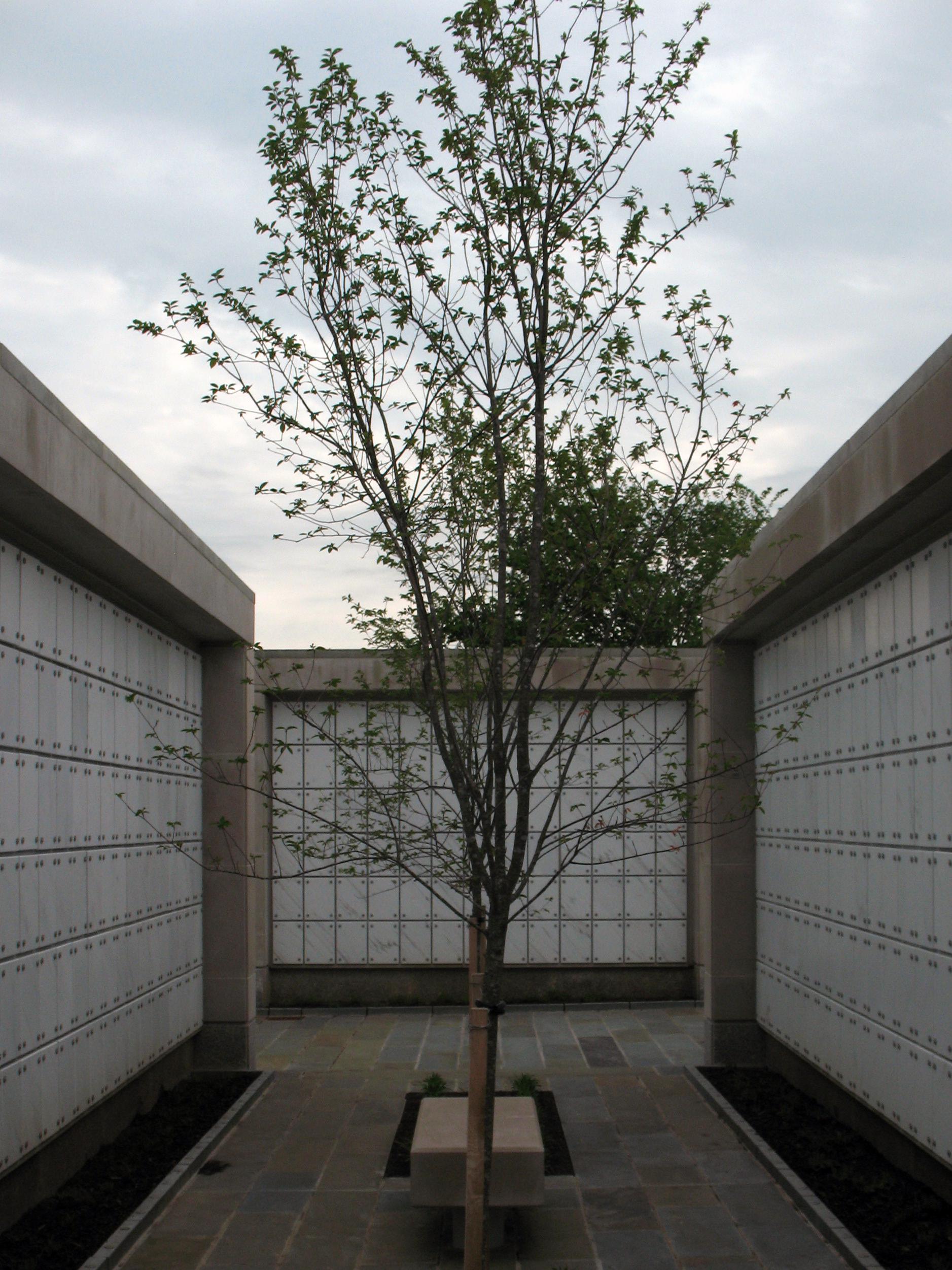 The Burial of (All) the Dead
Mod­ern pres­sures on the mil­it­ary are of­ten couched in the term "the toll of a dec­ade of war." But here, in Ar­ling­ton, that toll is meas­ured in cen­tur­ies. The joint com­mit­tal ser­vice of the Mc­Cor­macks and four oth­er ser­vice mem­bers re­covered by the Mak­ing in Amer­ica pro­ject, marked the open­ing of the cemetery's ninth and largest colum­bari­um court, an out­door con­crete garden-plaza for the com­mit­tal of ashes.
Without the new, 2.5 acre, $12.9 mil­lion colum­bari­um, the cemetery would have run out of space for ashes by 2016. (Cemetery of­fi­cials say that Ar­ling­ton may com­pletely run out of room by 2050.) For now, it's 20,000 blank marble slabs; chilling to think that over the next dec­ades they will be mostly filled.
Colv­in was wear­ing a biker vest as the crowd milled around the colum­bari­um, but his wife, Di­anna, was in full Vic­tori­an-era fu­ner­al garb, black lace, bon­net, and all. If the Mc­Cor­macks had wives (and had died dur­ing the war), this is what the wo­men would have worn to the fu­ner­al. "Today, we are the fam­ily" is a com­mon re­frain of the Miss­ing in Amer­ica mem­bers, something Di­anna is tak­ing to lit­er­al heart. "I just wanted to be ap­pro­pri­ate, down to the type of ma­ter­i­al, to rep­res­ent the fam­ily," she said.
Ini­tially seen as a short-term pro­ject, Salanti now won­ders if the pro­ject can ever end. However many un­claimed vet­er­ans there are, a great many more are out there who were not in the mil­it­ary, their names also lost to his­tory. While the Miss­ing in Amer­ica Pro­ject does not seek to get them in­terred, they are still ad­ded to the data­base.
"That's the sad crux of this whole prob­lem: We're identi­fy­ing the vet­er­ans … be­cause it is easy to get state laws passed for vet­er­ans," Salanti says. "But we main­tain a data­base of every­one we in­vent­ory, and someday I'm go­ing to go back knock­ing."