Wash­ing­ton-based ana­lysts say Ir­an has pressed ahead with op­er­a­tions at a mil­it­ary base sus­pec­ted to have hos­ted nuc­le­ar weapon-re­lated ex­per­i­ments.
An April 25 satel­lite im­age of Ir­an's Parchin in­stall­a­tion sug­gests the na­tion, since Janu­ary, has moved "pos­sible build­ing ma­ter­i­al and debris" near a build­ing that the In­ter­na­tion­al Atom­ic En­ergy Agency has sought un­suc­cess­fully for more than two years to vis­it, ac­cord­ing to a Monday as­sess­ment by the In­sti­tute for Sci­ence and In­ter­na­tion­al Se­cur­ity. The U.N. nuc­le­ar watch­dog be­lieves the struc­ture may once have been cap­able of host­ing ex­plo­sion tests rel­ev­ant to nuc­le­ar-arms de­vel­op­ment.
"Two trucks or con­tain­ers have been re­moved from the area sur­round­ing the sus­pec­ted high-ex­plos­ives test build­ing, while a lar­ger ob­ject, pos­sibly a truck or large con­tain­er, ap­pears slightly north of it," IS­IS ana­lysts Dav­id Al­bright and Ser­ena Kelle­her-Ver­gantini said in their re­port.
Ir­an, which in­sists that its atom­ic am­bi­tions are strictly peace­ful, began al­ter­ing the Parchin fa­cil­ity weeks after IAEA of­fi­cials began seek­ing ac­cess to the loc­a­tion, the in­de­pend­ent ex­perts said.
The na­tion last year un­der­took a months-long pause in activ­it­ies at the site, but a Janu­ary im­age ana­lys­is re­vealed an ap­par­ent re­sump­tion of op­er­a­tions there, the ana­lys­is says.
This week's find­ings came as Ir­an launched a new round of mul­ti­lat­er­al talks aimed at de­fus­ing in­ter­na­tion­al fears over Tehran's sus­pec­ted nuc­le­ar-arms as­pir­a­tions.
"By con­tinu­ing to modi­fy the site and deny­ing the IAEA ac­cess, Ir­an is re­du­cing the chances of reach­ing a com­pre­hens­ive solu­tion by the ini­tial dead­line of Ju­ly 20," when an in­ter­im nuc­le­ar agree­ment with ma­jor powers is sched­uled to ex­pire, the IS­IS re­port says.
Cer­tain spe­cial­ists have ques­tioned the U.N. agency's ra­tionale for press­ing to vis­it the Parchin com­pound. The evid­ence prompt­ing those re­quests — in­tel­li­gence gathered and fur­nished to the agency by IAEA mem­ber gov­ern­ments — re­mains con­fid­en­tial.
What We're Following See More »
ABSENT FROM LIST: GENNIFER FLOWERS
Most Trump Guests Have Military Ties
2 hours ago
TOP OF MIND
Trending on Google: 'Why Should Trump Not Be President'
2 hours ago
THE DETAILS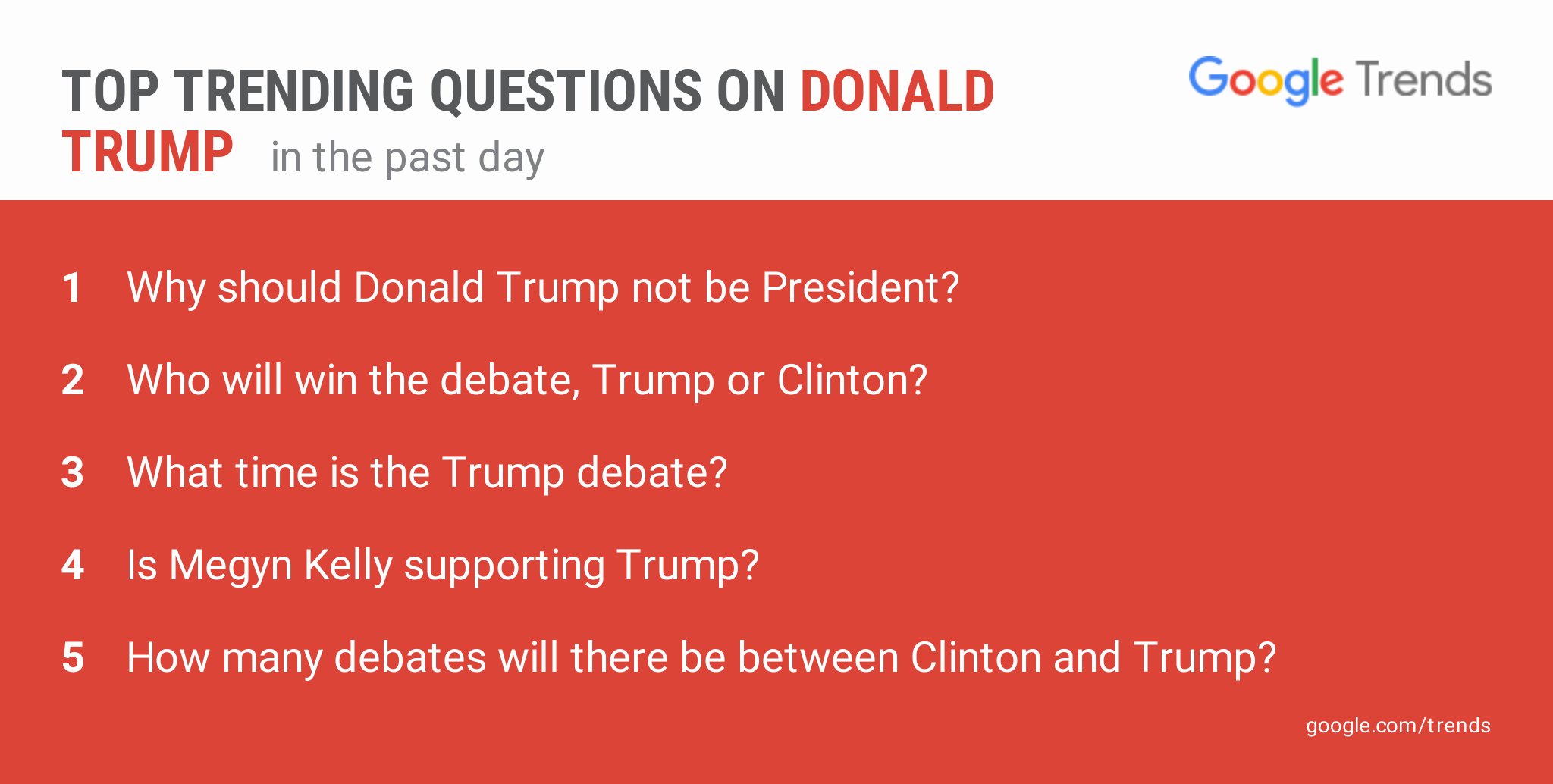 WHO PLAYED THE DONALD?
Longtime Clinton Aide Played Trump in Mock Debates
5 hours ago
THE DETAILS
After keeping the information private for most of the lead-up to the debate on Monday, it has been revealed that longtime Clinton aide Philippe Reines has been playing the role of Donald Trump in her debate prep. Reines knows Clinton better than most, able to identify both her strengths and weaknesses, and his selection for a sparring partner shows that Clinton is preparing for the brash and confrontational Donald Trump many have come to expect.
WEEKEND POLLING ROUNDUP
New Polls Still Show Razor-Thin Margins
5 hours ago
THE QUESTION
How Many Times Has the Trump Campaign Emailed Ted Cruz's Supporters?
5 hours ago
THE ANSWER
More than 30 times, in the case of some donors. Long before Cruz endorsed Trump—and before he even snubbed the nominee at the Republican National Convention—"the senator quietly began renting his vast donor email file to his former rival, pocketing at least tens of thousands of dollars, and more likely hundreds of thousands, that can be used to bankroll the Texan's own political future."