Aud­it­ors say the De­fense De­part­ment is not fol­low­ing its own pro­ced­ures for guard­ing against "po­ten­tially cata­stroph­ic" bio­lo­gic­al strikes.
Pentagon rules re­quire the agency each year to re­vis­it its list of top bio­lo­gic­al-weapon threats, with an eye to pos­sibly re­shuff­ling the or­der of agents deemed most dan­ger­ous to its mil­it­ary per­son­nel and ci­vil­ians, the con­gres­sion­al Gov­ern­ment Ac­count­ab­il­ity Of­fice said in a re­port is­sued on Thursday.
"Yet, [the De­fense De­part­ment] does not fol­low its es­tab­lished pro­cess for up­dat­ing its bio­lo­gic­al threat pri­or­it­ies," aud­it­ors wrote in their as­sess­ment.
Fail­ing to reg­u­larly weigh the re­l­at­ive risks posed by vari­ous weapon can­did­ates, they said, makes it un­clear wheth­er the United States is pur­su­ing med­ic­al treat­ments for "the most ser­i­ous and likely bio­lo­gic­al threats."
The De­fense De­part­ment backed the re­port's find­ings, ac­cord­ing to a let­ter from An­drew Weber, the Pentagon's as­sist­ant sec­ret­ary for nuc­le­ar, chem­ic­al, and bio­lo­gic­al de­fense pro­grams.
The Pentagon would re­view its biode­fense dir­ect­ives "to en­sure they align with cur­rent … plan­ning pro­cesses," Weber wrote last week.
GAO aud­it­ors de­scribed "pro­gress" in re­lated areas, in­clud­ing De­fense De­part­ment co­ordin­a­tion with oth­er fed­er­al of­fices to pre­pare against bio­lo­gic­al threats.
The Health and Hu­man Ser­vices and De­fense de­part­ments "have de­veloped in­ter­agency agree­ments and oth­er tools that fa­cil­it­ate com­mu­nic­a­tion on the vari­ous stages of med­ic­al coun­ter­meas­ure de­vel­op­ment," aud­it­ors wrote.
In ad­di­tion, the Pentagon has worked with the Home­land Se­cur­ity De­part­ment on meas­ures "for identi­fy­ing bio­lo­gic­al agents that pose do­mest­ic threats and risks," the re­port states.
The De­fense De­part­ment main­tains sole re­spons­ib­il­ity for pre­par­ing med­ic­al coun­ter­meas­ures for U.S. mil­it­ary per­son­nel.
What We're Following See More »
ABSENT FROM LIST: GENNIFER FLOWERS
Most Trump Guests Have Military Ties
2 hours ago
TOP OF MIND
Trending on Google: 'Why Should Trump Not Be President'
2 hours ago
THE DETAILS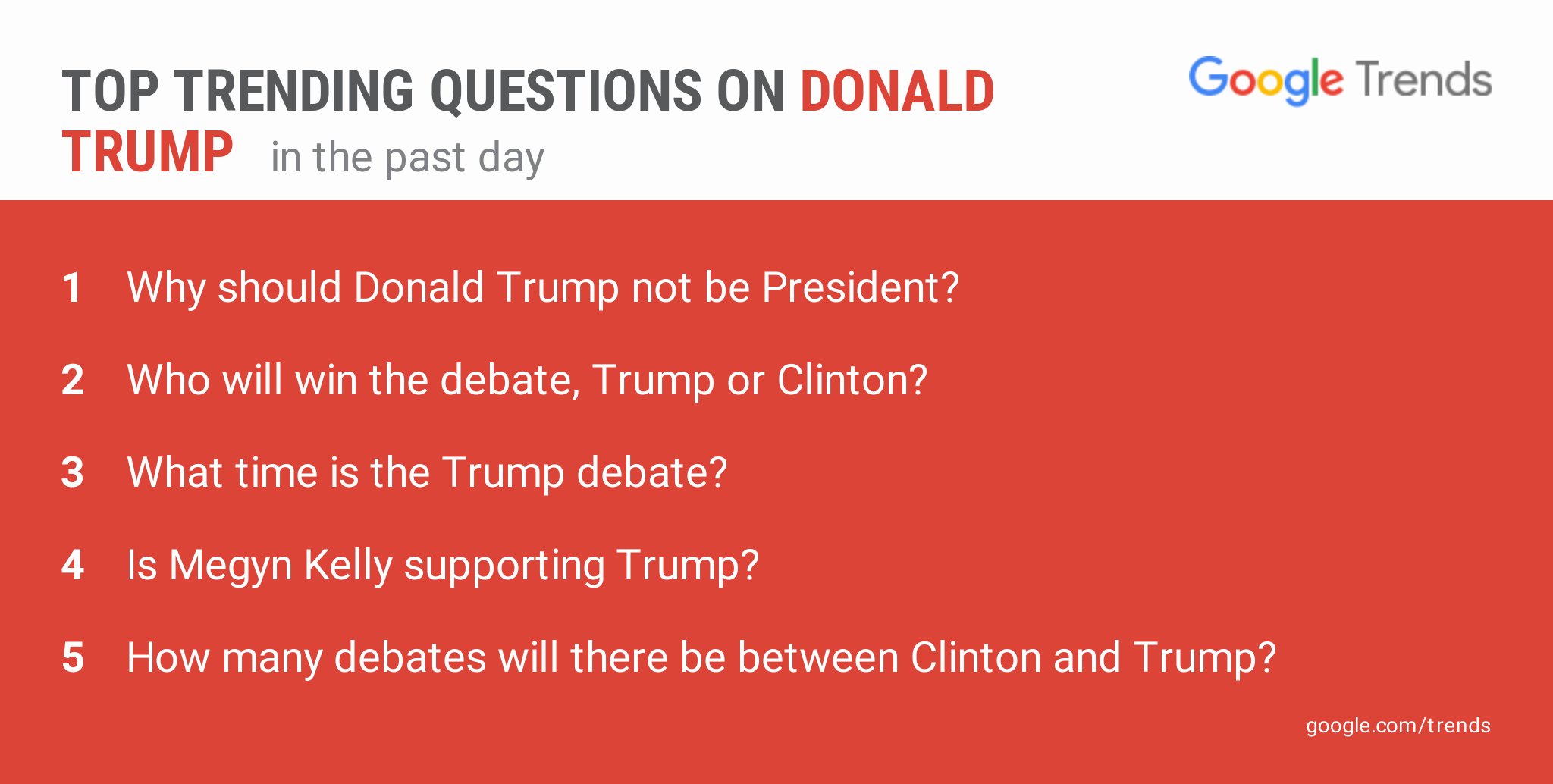 WHO PLAYED THE DONALD?
Longtime Clinton Aide Played Trump in Mock Debates
5 hours ago
THE DETAILS
After keeping the information private for most of the lead-up to the debate on Monday, it has been revealed that longtime Clinton aide Philippe Reines has been playing the role of Donald Trump in her debate prep. Reines knows Clinton better than most, able to identify both her strengths and weaknesses, and his selection for a sparring partner shows that Clinton is preparing for the brash and confrontational Donald Trump many have come to expect.
WEEKEND POLLING ROUNDUP
New Polls Still Show Razor-Thin Margins
5 hours ago
THE QUESTION
How Many Times Has the Trump Campaign Emailed Ted Cruz's Supporters?
5 hours ago
THE ANSWER
More than 30 times, in the case of some donors. Long before Cruz endorsed Trump—and before he even snubbed the nominee at the Republican National Convention—"the senator quietly began renting his vast donor email file to his former rival, pocketing at least tens of thousands of dollars, and more likely hundreds of thousands, that can be used to bankroll the Texan's own political future."