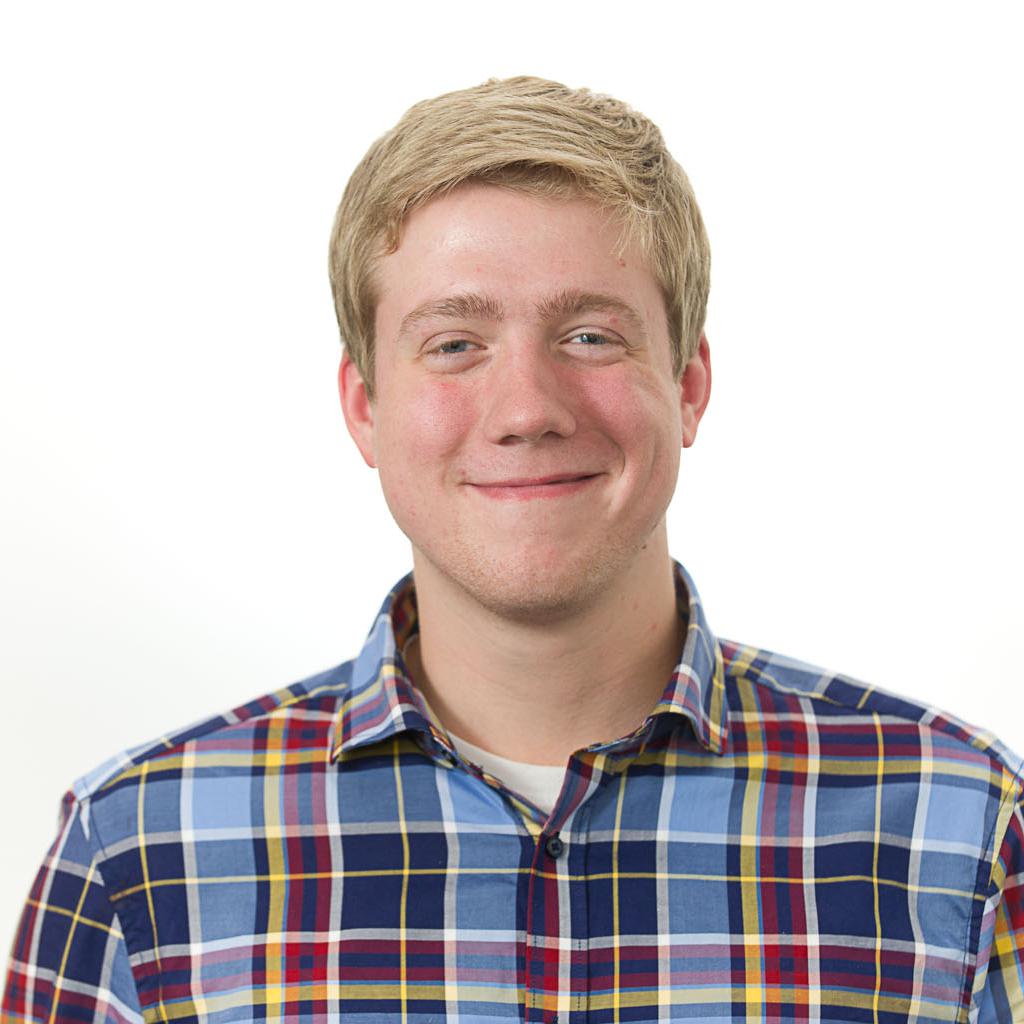 A tea-party law­maker is of­fer­ing an amend­ment to pro­tect a gov­ern­ment-sur­veil­lance re­form bill from be­ing hol­lowed out due to pres­sure from the Obama ad­min­is­tra­tion and na­tion­al-se­cur­ity hawks.
Rep. Justin Amash filed an amend­ment Monday that would take a key sec­tion of the USA Free­dom Act — which aims to ef­fect­ively end the gov­ern­ment's mass col­lec­tion of Amer­ic­ans' phone re­cords — and strap it onto the Na­tion­al De­fense Au­thor­iz­a­tion Act, an an­nu­al fund­ing bill that Con­gress will vote on later this week. The Amash amend­ment would strip fund­ing from in­tel­li­gence pro­grams jus­ti­fied un­der Sec­tion 215 of the post-9/11 Pat­ri­ot Act ex­cept in cer­tain cir­cum­stances, an anti-spy­ing move re­min­is­cent of one the Michigan Re­pub­lic­an pulled last sum­mer.
The amend­ment, offered to the Rules Com­mit­tee, is meant as a fail-safe in the event the Free­dom Act does not also come up for con­sid­er­a­tion this week in its cur­rent form or something closely re­sem­bling it, said Will Adams, Amash's chief of staff. House lead­er­ship has sched­uled the bill for "pos­sible con­sid­er­a­tion" this week, but back­door deal­ings that may change it con­tin­ued through the week­end and spilled in­to this week.
"If ne­go­ti­ations keep drag­ging on and we don't get con­sid­er­a­tion of the Free­dom Act this week, we will use our op­por­tun­ity to move with the NDAA le­gis­la­tion an amend­ment that would ad­dress NSA sur­veil­lance," Adams said.
The Rules pan­el is sched­uled to con­sider the rules of de­bate on the NDAA bill Tues­day, at which time it will de­cide wheth­er to ac­cept Amash's amend­ment.
House lead­er­ship and White House of­fi­cials have been meet­ing with se­lect law­makers to dis­cuss pos­sible changes to the Free­dom Act, which was passed through both the House Ju­di­ciary and In­tel­li­gence com­mit­tees in an amended form two weeks ago. Those talks con­tin­ued Monday, but sources say the bill could lose some of its cur­rent pri­vacy and trans­par­ency pro­tec­tions. Fears that the bill could get watered down fur­ther have promp­ted some of the bill's sup­port­ers to warn that their sup­port hangs in the bal­ance.
"Ef­forts to weak­en the ban [on bulk col­lec­tion of phone re­cords] could drive away the civil-liber­ties groups that now sup­port the bill," said Greg No­jeim, dir­ect­or of the Cen­ter for Demo­cracy and Tech­no­logy's pro­ject on free­dom, se­cur­ity and tech­no­logy.
A sec­tion that al­lows tech com­pan­ies more lee­way in re­port­ing to cus­tom­ers the re­quests for user data it re­ceives from the gov­ern­ment is among the changes be­lieved to be still sub­ject to ne­go­ti­ation. Also in con­ten­tion is how nar­rowly in­tel­li­gence agen­cies should be re­quired to define se­lec­ted tar­gets when data searches are con­duc­ted.
Amash gained no­tori­ety last sum­mer for his ag­gress­ive op­pos­i­tion to NSA spy­ing in the wake of Ed­ward Snowden's dis­clos­ures. In Ju­ly, he offered an amend­ment to a De­part­ment of De­fense ap­pro­pri­ations bill that would have stripped the NSA of fund­ing for its phone-spy­ing pro­gram. The meas­ure, op­posed by House lead­er­ship, nar­rowly fell 205-217.
In ad­di­tion to Amash's plan, Rep. Zoe Lof­gren has offered an NDAA amend­ment that would set a prob­able-cause stand­ard for the search of U.S. com­mu­nic­a­tions un­der Sec­tion 702 of the For­eign In­tel­li­gence Sur­veil­lance Act, and an­oth­er that would pro­hib­it in­tel­li­gence agen­cies from re­quir­ing device man­u­fac­tur­ers or soft­ware de­velopers to build an en­cryp­tion "back­door" in­to their products.
What We're Following See More »
GERMAN MINISTER SAYS U.S. WON'T COMPROMISE
U.S.-EU Trade Deal a Dead Letter for Now
1 hours ago
THE LATEST
Sigmar Gabriel, the German economic minister, said there's no chance of the Transatlantic Trade and Investment Partnership being agreed upon before the U.S. elections this fall. Gabriel said the United States "had effectively ended talks" on the free trade deal with the European Union "because Washington had not wanted to compromise with its European counterparts."
DOWN FROM POST-CONVENTION NUMBERS
Monmouth Has Clinton Up Seven
1 hours ago
THE LATEST
In a new Monmouth University poll, 46% of likely voters support Clinton and 39% back Trump, with 7% supporting Libertarian Gary Johnson, and 2% backing Jill Stein of the Green Party. That's down from a poll taken right after the Democratic convention, in which Clinton led by 13 points.
DEBATE PREP
Clinton Advisers Talking to Psychologists, Trump Ghostwriter
1 hours ago
THE LATEST
"Hillary Clinton's advisers are talking to Donald J. Trump's ghostwriter of The Art of the Deal, seeking insights about Mr. Trump's deepest insecurities as they devise strategies to needle and undermine him in four weeks at the first presidential debate, the most anticipated in a generation. ... Her team is also getting advice from psychology experts to help create a personality profile of Mr. Trump to gauge how he may respond to attacks and deal with a woman as his sole adversary on the debate stage."
INFLUENCED BY NUKES, POLLUTION
Scientists Declare Dawn of Anthropocene Epoch
4 hours ago
WHY WE CARE
"Humanity's impact on the Earth is now so profound that a new geological epoch—the Anthropocene—needs to be declared," according to a panel of scientists. "The new epoch should begin about 1950, the experts said, and was likely to be defined by the radioactive elements dispersed across the planet by nuclear bomb tests, although an array of other signals, including plastic pollution, soot from power stations, concrete, and even the bones left by the global proliferation of the domestic chicken."
EPI-PEN PRICES
House Committee Investigating Mylan
4 hours ago
THE LATEST
The House Committee on Oversight and Government Reform has requested documents from the CEO of Mylan, "the pharmaceutical company under fire after raising the price of EpiPens more than 400 percent since 2007." Meanwhile, top members of the Energy and Commerce Committee are pressing the FDA on the lack of generic competition for EpiPens.