The House Eth­ics Com­mit­tee says it is open­ing its own in­vest­ig­a­tion — sort of — in­to pos­sible mis­con­duct by in­dicted Rep. Mi­chael Grimm, but that it won't get star­ted right away.
"The De­part­ment of Justice has asked the com­mit­tee to de­fer con­sid­er­a­tion of the mat­ters in the in­vest­ig­at­ive sub­com­mit­tee's jur­is­dic­tion," said Reps. Mike Con­away, R-Texas, and Linda Sanc­hez, D-Cal­if., in a joint state­ment Fri­day an­noun­cing the eth­ics in­quiry.
When, and if, the House in­quiry does ever be­gin, Con­away and Sanc­hez said they will them­selves serve as the top two law­makers on the in­vest­ig­at­ive sub­pan­el that has been already ap­poin­ted by the com­mit­tee.
The an­nounce­ment of the Eth­ics Com­mit­tee's ac­tion was not un­ex­pec­ted. If and when the in­vest­ig­at­ive sub­com­mit­tee does pro­ceed with a probe — and the en­tire com­mit­tee ul­ti­mately agrees with any find­ing of mis­con­duct — pun­it­ive ac­tions the House could take against Grimm, a Re­pub­lic­an from Staten Is­land, range from a "let­ter of re­prov­al" to a re­com­mend­a­tion of ex­pul­sion, a de­cision that would re­quire a full-blown Eth­ics Com­mit­tee in­quiry.
Grimm, 44, a former FBI agent, was in­dicted last month by fed­er­al pro­sec­utors in New York on 20 counts of fraud, per­jury, mail and wire fraud, and oth­er charges tied to his Man­hat­tan res­taur­ant. Among ac­cus­a­tions is that he tried to hide more than $1 mil­lion in rev­en­ue, and pro­sec­utors also said he hired un­doc­u­mented im­mig­rants.
Grimm has pleaded not guilty and is free on bond.
And for now, news of an im­pend­ing House Eth­ics Com­mit­tee in­vest­ig­a­tion would ap­pear to be one of the less­er leg­al wor­ries fa­cing Grimm.
In fact, Fri­day's an­nounce­ment was es­sen­tially a form­al­ity. "Un­der the House Rules, today's routine an­nounce­ment by the Com­mit­tee on Eth­ics was fully ex­pec­ted," said Grimm's at­tor­ney, Wil­li­am Mc­Gin­ley.
That's be­cause House rules re­quire the com­mit­tee to make a de­cision on wheth­er to open such an in­vest­ig­a­tion "not later than 30 days after a mem­ber of the House is in­dicted or oth­er­wise form­ally charged with crim­in­al con­duct in any Fed­er­al, State or loc­al court."
When it does pro­ceed with an in­quiry, the com­mit­tee is re­spons­ible for in­vest­ig­at­ing wheth­er House mem­bers have vi­ol­ated the cham­ber's Code of Of­fi­cial Con­duct or "any law, reg­u­la­tion, or oth­er ap­plic­able stand­ard of con­duct" in the per­form­ance of their du­ties or the dis­charge of his re­spons­ib­il­it­ies.
The an­nounce­ment Fri­day said that join­ing Con­away and Sanc­hez on the in­vest­ig­at­ive sub­pan­el are Reps. Charlie Dent, R-Pa., and Ted Deutch, D-Fla. But the pan­el's work is be­ing put off.
The Justice De­part­ment asked it to de­fer ac­tion, as fed­er­al pro­sec­utors con­tin­ue put­ting to­geth­er their case. In re­sponse, Con­away and Sanc­hez said, "The Com­mit­tee, fol­low­ing pre­ced­ent, un­an­im­ously voted to re­com­mend to the In­vest­ig­at­ive Sub­com­mit­tee that it de­fer ac­tion on its in­vest­ig­a­tion at this time."
What We're Following See More »
ABSENT FROM LIST: GENNIFER FLOWERS
Most Trump Guests Have Military Ties
2 hours ago
TOP OF MIND
Trending on Google: 'Why Should Trump Not Be President'
2 hours ago
THE DETAILS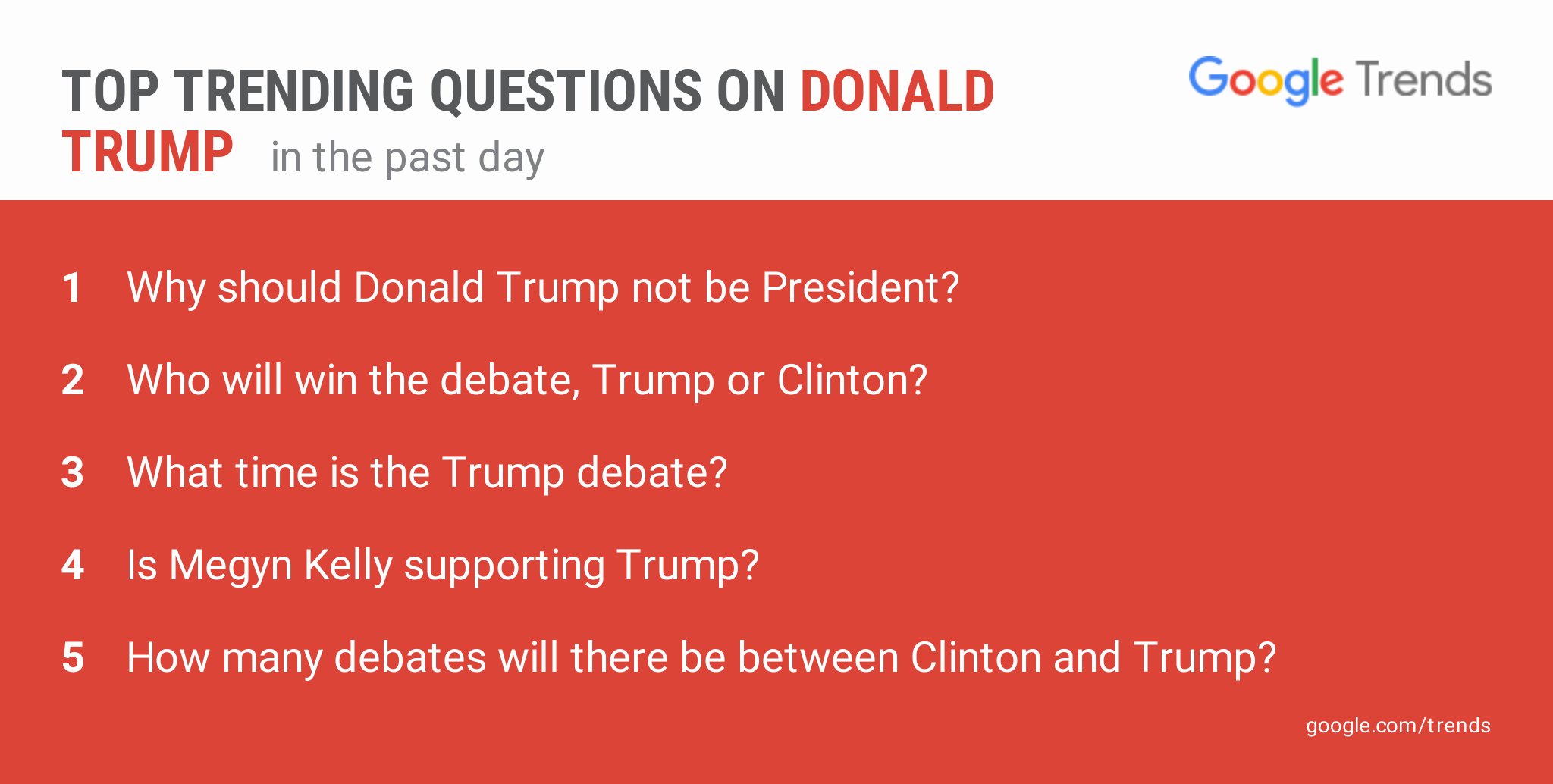 WHO PLAYED THE DONALD?
Longtime Clinton Aide Played Trump in Mock Debates
5 hours ago
THE DETAILS
After keeping the information private for most of the lead-up to the debate on Monday, it has been revealed that longtime Clinton aide Philippe Reines has been playing the role of Donald Trump in her debate prep. Reines knows Clinton better than most, able to identify both her strengths and weaknesses, and his selection for a sparring partner shows that Clinton is preparing for the brash and confrontational Donald Trump many have come to expect.
WEEKEND POLLING ROUNDUP
New Polls Still Show Razor-Thin Margins
5 hours ago
THE QUESTION
How Many Times Has the Trump Campaign Emailed Ted Cruz's Supporters?
5 hours ago
THE ANSWER
More than 30 times, in the case of some donors. Long before Cruz endorsed Trump—and before he even snubbed the nominee at the Republican National Convention—"the senator quietly began renting his vast donor email file to his former rival, pocketing at least tens of thousands of dollars, and more likely hundreds of thousands, that can be used to bankroll the Texan's own political future."