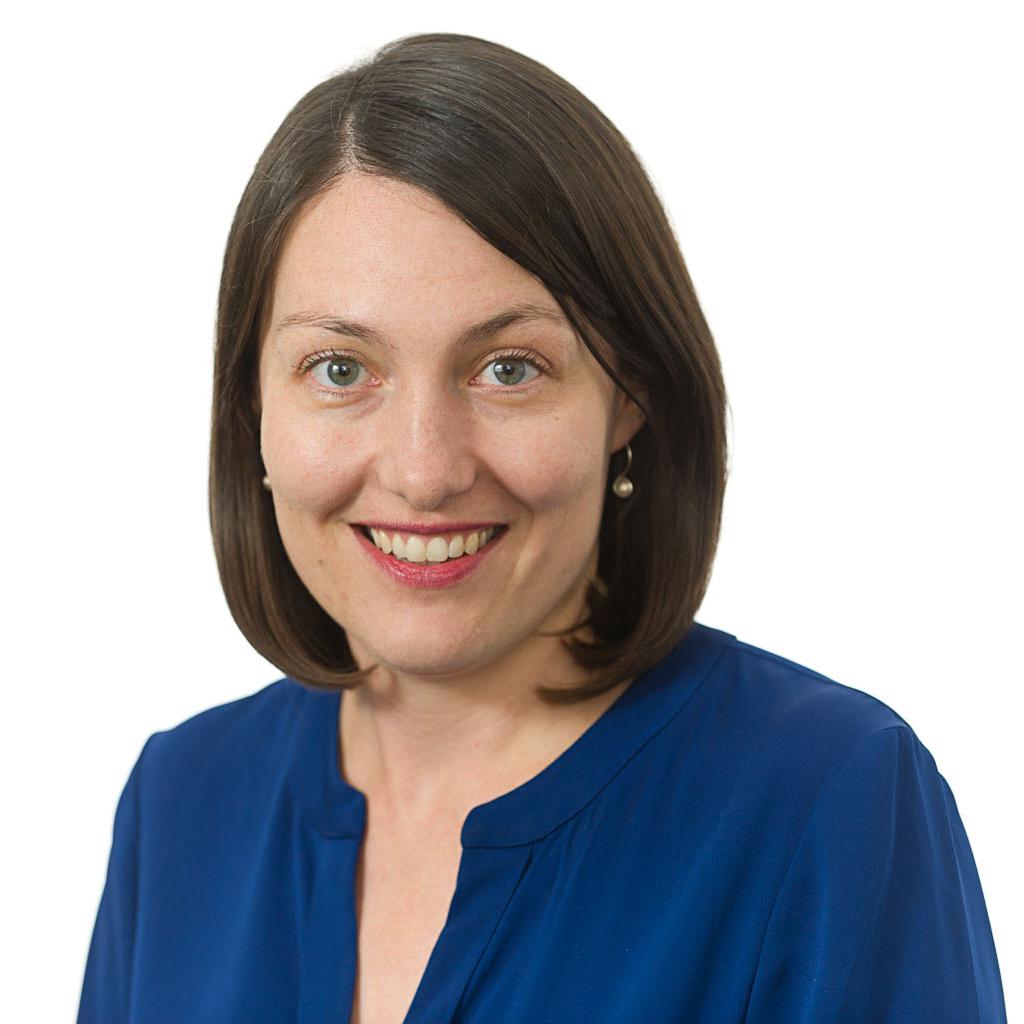 Just 11 years from now, by the year 2025, mil­len­ni­als are ex­pec­ted to make up as much as 75 per­cent of the Amer­ic­an work­force. As mem­bers of this gen­er­a­tion starts to dom­in­ate cu­bicles and corner of­fices, they'll drastic­ally shift the way the busi­nesses woo con­sumers, treat em­ploy­ees, and mar­ket them­selves to the out­side world.
Yet, cor­por­a­tions are not yet pre­pared to deal with the on­slaught of their de­mands, ac­cord­ing to a new study from the Brook­ings In­sti­tu­tion, nor are they mov­ing fast enough to re­tain and at­tract mil­len­ni­al work­ers and cus­tom­ers. "All is we're say­ing is: 'Hey, look out,' " says Mor­ley Wino­grad, one of the study's au­thors, who is a seni­or fel­low at the Uni­versity of South­ern Cali­for­nia's Annen­berg Cen­ter on Com­mu­nic­a­tion and Lead­er­ship Policy.
Already, the mil­len­ni­al gen­er­a­tion dis­rup­ted the mu­sic in­dustry by re­fus­ing to pay for CDs or en­tire al­bums. They helped to elect the coun­try's first Afric­an-Amer­ic­an pres­id­ent in 2008, much to the sur­prise of the Demo­crat­ic es­tab­lish­ment. Now, they're push­ing to make over parts of the food in­dustry by pre­fer­ring to vis­it fast-food cas­u­al res­taur­ants like Chi­potle, sweet­green, and Pan­era Bread in­stead of Bur­ger King or Mc­Don­ald's. This is just the be­gin­ning of the changes mil­len­ni­als will spur polit­ic­ally and eco­nom­ic­ally, Wino­grad says, as they look to sup­port com­pan­ies and in­sti­tu­tions that they be­lieve pro­mote good over profits. "Mil­len­ni­als as work­ers and con­sumers want the idea of so­cial causes car­ried in­to the mar­ket­place and the work­place. Not too many com­pan­ies have figured that out," he says.
Oth­er sur­pris­ing data points from the Brook­ings study:
St. Jude Chil­dren's Re­search Hos­pit­al topped one list of in­sti­tu­tions or com­pan­ies where mil­len­ni­als would most like to work, fol­lowed by the State De­part­ment (at No. 12) and the NSA (at No. 17). The FBI and CIA also made the list of ideal em­ploy­ers along with Google, Apple, Face­book, and Amazon — prov­ing that, apart from high-tech, mil­len­ni­als want to work for places they be­lieve help to shape the world.
Mil­len­ni­al con­sumers take an equally al­tru­ist­ic at­ti­tude when it comes to their pur­chas­ing power. An over­whelm­ing num­ber of those sur­veyed in 2013 in­dic­ated they were more likely to buy products from com­pan­ies in­volved in so­cial causes. At­trib­utes they want re­flec­ted in their pur­chases and the com­pan­ies they fin­an­cially sup­port in­clude kind­ness, em­pathy, and so­cial re­spons­ib­il­ity.
Fi­nally, mil­len­ni­als don't like big banks. A study of more than 10,000 mil­len­ni­als found that the 10 least pop­u­lar brands among mem­bers of this gen­er­a­tion in­clude ma­jor play­ers of the fin­an­cial ser­vices in­dustry such as Bank of Amer­ica, JP­Mor­gan Chase, Wells Fargo, and Cit­ig­roup. An over­whelm­ing ma­jor­ity of those sur­veyed said they would "rather go to the dent­ist than listen to what banks are say­ing." Wino­grad and his fel­low au­thor, Mi­chael Hais, ar­gue that this in­tro­duces the very real pos­sib­il­ity that mil­len­ni­als could one day sup­port stricter cor­por­ate reg­u­la­tions es­pe­cially for Wall Street. "The fin­an­cial in­dustry is fur­ther be­hind the curve [on en­ga­ging them] than al­most any oth­er sec­tor in the eco­nomy," Hais says.
So what can com­pan­ies do to deal with this soon-to-be 75 per­cent of the work­force? Well, leg­acy com­pan­ies such as Price­wa­ter­house­Coopers have tried to ap­peal to mil­len­ni­al work­ers by ab­ol­ish­ing un­pop­u­lar an­nu­al per­form­ance re­views and in­stead of­fer­ing more fre­quent feed­back. New­er busi­nesses, such as TOMS Shoes, already in­her­ently ap­peal to mil­len­ni­als. (The com­pany makes cas­u­al slip-on es­padrilles. For every pair a con­sumer buys, the com­pany gives away a pair to a child in need.) These lat­ter busi­nesses, built with mil­len­ni­al val­ues in mind, are in the best po­s­i­tion to take ad­vant­age of the com­ing changes in con­sumer at­ti­tudes.
Per­haps, the biggest takeaway from the Brook­ings re­port is that the look and feel of work will un­der­go a dra­mat­ic makeover un­der the mil­len­ni­al gen­er­a­tion. Busi­nesses' usu­al tricks of keep­ing em­ploy­ees happy and pro­duct­ive simply will not fly by the year 2025. "The de­sire on the part of mil­len­ni­als for their daily work to re­flect and be part of their so­ci­et­al con­cerns will make it im­possible for cor­por­ate chief­tains to mo­tiv­ate mil­len­ni­al em­ploy­ees simply by ex­tolling profits, or re­turn on in­vest­ment for their share­hold­ers, or even em­ploy­ee salar­ies," the au­thors write. It makes you won­der if the cor­por­ate chief­tains are listen­ing.
What We're Following See More »
"PROFOUNDLY DANGEROUS"
Clinton Rips Into Trump
9 hours ago
THE DETAILS
Just a day after Donald Trump called her a bigot, Hillary Clinton delivered a scathing speech tying Trump to the KKK and so-called "alt-right." This new frontier of debate between the two candidates has emerged at a time when Trump has been seeking to appeal to minority voters, among whom he has struggled to garner support. Calling him "profoundly dangerous," Clinton didn't hold back on her criticisms of Trump. "He is taking hate groups mainstream and helping a radical fringe take over the Republican Party," Clinton said.
PROCEDURES NOT FOLLOWED
Trump Not on Ballot in Minnesota
14 hours ago
MOB RULE?
Trump on Immigration: 'I Don't Know, You Tell Me'
18 hours ago
THE LATEST
Perhaps Donald Trump can take a plebiscite to solve this whole messy immigration thing. At a Fox News town hall with Sean Hannity last night, Trump essentially admitted he's "stumped," turning to the audience and asking: "Can we go through a process or do you think they have to get out? Tell me, I mean, I don't know, you tell me."
BIG CHANGE FROM WHEN HE SELF-FINANCED
Trump Enriching His Businesses with Donor Money
2 days ago
WHY WE CARE
Donald Trump "nearly quintupled the monthly rent his presidential campaign pays for its headquarters at Trump Tower to $169,758 in July, when he was raising funds from donors, compared with March, when he was self-funding his campaign." A campaign spokesman "said the increased office space was needed to accommodate an anticipated increase in employees," but the campaign's paid staff has actually dipped by about 25 since March. The campaign has also paid his golf courses and restaurants about $260,000 since mid-May.
QUESTIONS OVER IMMIGRATION POLICY
Trump Cancels Rallies
2 days ago
THE LATEST
Donald Trump probably isn't taking seriously John Oliver's suggestion that he quit the race. But he has canceled or rescheduled rallies amid questions over his stance on immigration. Trump rescheduled a speech on the topic that he was set to give later this week. Plus, he's also nixed planned rallies in Oregon and Las Vegas this month.