There is a price tag for un­lim­ited beer for the rest of your life. It's $1,000.
In real­ity, the cost for that much beer is a lot more. But for a few dozen people, free beer for life is their re­ward for in­vest­ing in a small res­taur­ant called North­bound Smoke­house & Brewpub in a quiet south­ern corner of Min­neapol­is.
Amy John­son and her two busi­ness part­ners needed to raise $220,000 to se­cure a bank loan and ful­fill their dream of open­ing a res­taur­ant that served beer brewed right there at the pub. They went to in­vestors who offered to give heav­ily for a vot­ing share in the res­taur­ant. But since the po­ten­tial in­vestors had no ex­per­i­ence in the res­taur­ant in­dustry, the own­ers backed away.
And then came the idea from some friends and fam­ily who wanted to help out. "They were, like, 'I've got a few grand, but I don't have too much money,' " John­son re­calls. "And people kept say­ing this over and over, and we latched onto the idea. Why not just take a couple grand from every­body and then we'd have all the money we'd need?"
So, that's what they did. People who in­ves­ted $1,000 re­ceive free in-house beer for the rest of their lives, or as long as the place stays open. People could also re­ceive 0.1 per­cent non­vot­ing equity in the com­pany for every $1,000 in­ves­ted. Or for $5,000, in­vestors get 0.5 per­cent equity and free in-house beer for life. The brewpub, now a re­gistered LLC, hit its goal of $220,000 through the 46 people who chose the first op­tion, 42 who picked the second, and 30 who took the third, all find­ing out about the op­por­tun­ity by word of mouth.
North­bound has now been open for al­most two years and is thriv­ing. The in­vestors didn't drink them dry. The res­taur­ant is giv­ing away some 17 beers a day, and the cost is low, at just 40 cents a beer. Plus, in­vestors aren't just go­ing to the brewpub for a beer by them­selves — they or­der food, bring people, or maybe or­der a scotch after din­ner. For the in­vestors, it's also about the sense of own­er­ship. Or, as John­son ex­plains, "We have an army of over 100 people who are our cheer­lead­ers."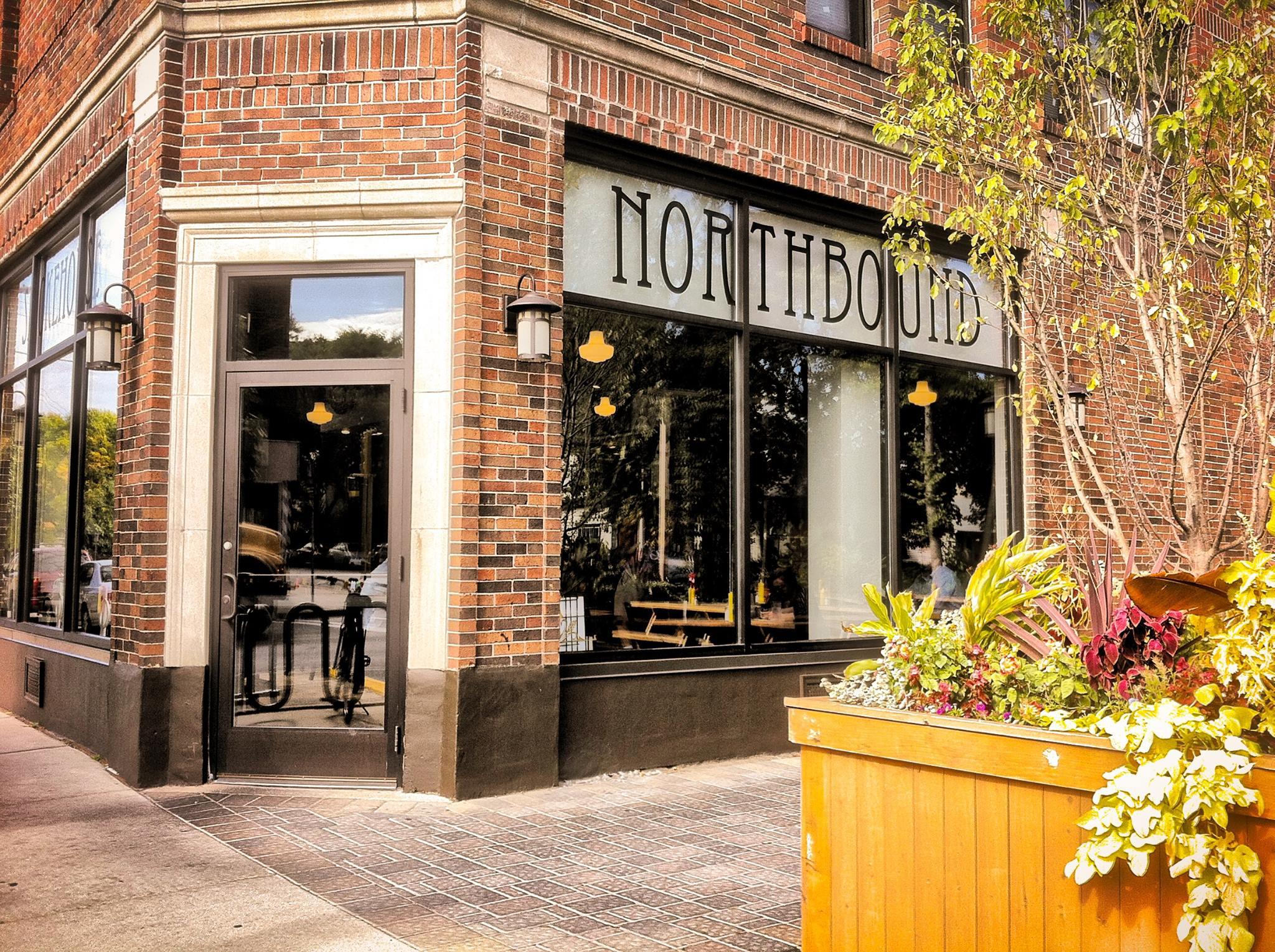 (Face­book/North­bound­Brewpub)One of those cheer­lead­ers is Andy Root, the own­er of the build­ing and one of the in­vestors who de­cided to give $1,000 to the cause of free beer. His simple reas­on­ing: "Hey, if I live nearby and it's my neigh­bor­hood bar, I'm go­ing to pay $1,000, be­cause I'm a beer drink­er and show up and drink."
The whole pro­ject is a Kick­starter cam­paign with a twist. Since Kick­starter doesn't al­low al­co­hol as a re­ward for in­vest­ment, it's ba­sic­ally use­less for a res­taur­ant where the greatest al­lure is in-house beer.
It's also a mod­el that could help wan­nabe res­taur­ants across the coun­try. It has already been used in neigh­bor­ing St. Paul by a strug­gling cof­fee shop look­ing for a fresh start.
Groundswell is a fit­ting name for this cof­fee shop in the Mid­way neigh­bor­hood, which has trans­formed from be­ing in a small space and bleed­ing cash to now op­er­at­ing in three times the space and earn­ing eight times the daily profit. And it all happened in one year, and all from the sup­port of 75 people will­ing to give $1,000 on a gamble.
To cre­ate a com­plete menu — with food made from scratch, with a beer and wine li­cense — and to take over more of their build­ing, the own­ers needed to raise $55,000.
The cof­fee shop de­cided to use the North­bound mod­el, which it saw work­ing for the brewpub, but with its own spin. In­stead of un­lim­ited beer for life and equity, Groundswell offered in­vestors $1,000 for one beer, glass of wine, or cup of cof­fee per day for the rest of their lives. For $500, the deal las­ted two years. For $250, the deal las­ted a year. The ex­act North­bound mod­el wouldn't have worked as well for Groundswell, con­sid­er­ing the ex­tra costs for beer in a place that doesn't make it in-house.
"From the busi­ness side of it, it was a no-brain­er," co-own­er Tim Gil­bert says. "When someone comes in to have a beer, they're prob­ably not just go­ing to have one, they're prob­ably go­ing to bring friends with them, they're go­ing to be buy­ing food items with it. Even with a cup of cof­fee, mar­gins on cof­fee are high as it is."
Groundswell went from mak­ing $200 a day last year to now mak­ing $2,400 a day. And that was dur­ing Min­nesota's colder months. Since people are leav­ing hi­berna­tion, the cof­fee shop is open­ing up its patio, which of­fers more space, and with it more busi­ness. "The corner of Ham­lin and Thomas is now alive," Gil­bert says.
It's a mod­el that worked for both of these places, and could work across the coun­try.
Like North­bound, Groundswell thrives primar­ily be­cause of the neigh­bor­hood. They are two, small eat­er­ies, two blocks from light-rail stops, with in­vestors liv­ing in sur­round­ing homes. Be­fore she star­ted North­bound, John­son used to live in one of those homes in the Mid­way neigh­bor­hood, grabbing cof­fee at what is now called Groundswell. In just a few years, her idea that built the brewpub would be­come the pro­to­type that would save the cof­fee shop she once reg­u­larly vis­ited.