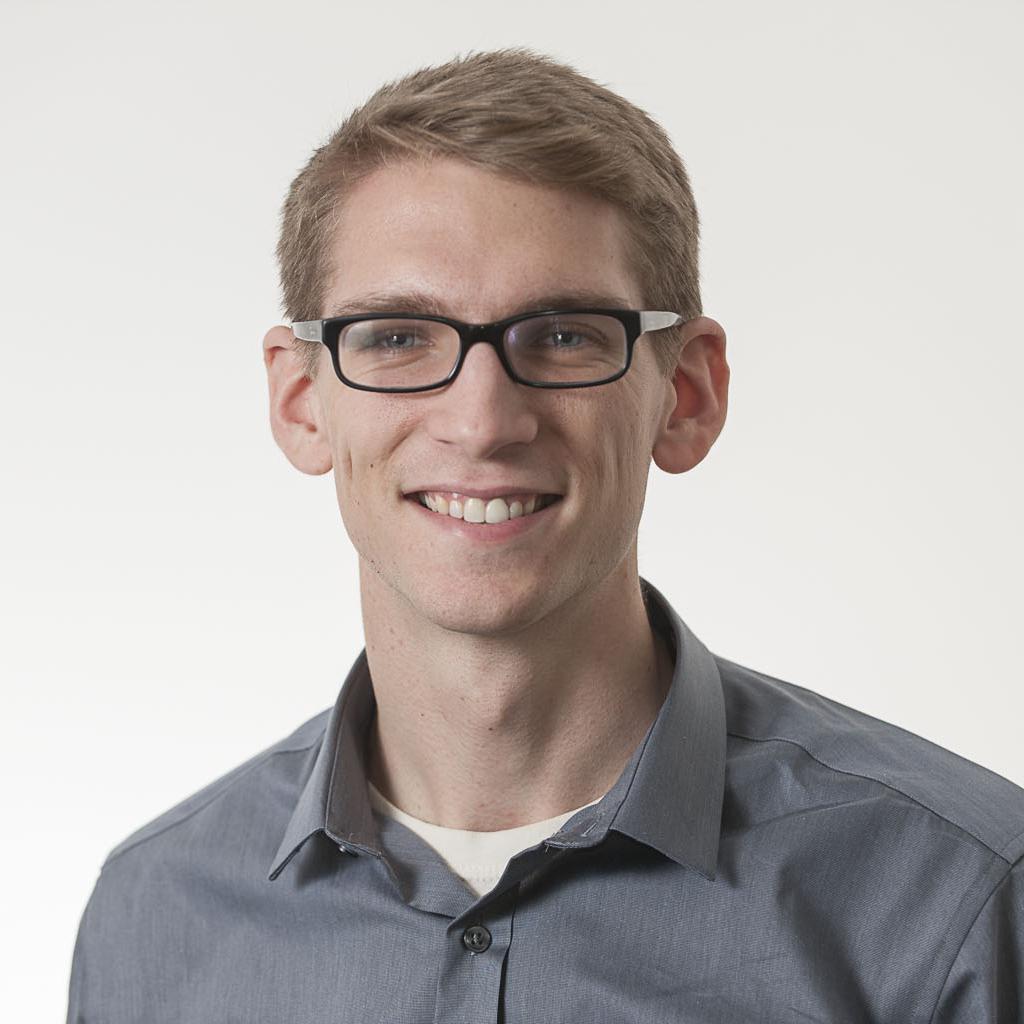 For hun­dreds of can­did­ates around the coun­try, Tues­day's primary was the end of a long nom­in­at­ing pro­cess. In one battle­ground House dis­trict in Iowa, though, the fight for the Re­pub­lic­an nom­in­a­tion there is start­ing over now that the votes have been coun­ted.
No Re­pub­lic­an can­did­ate got 35 per­cent of the vote in the primary to suc­ceed Rep. Tom Lath­am, an Iowa Re­pub­lic­an re­tir­ing from Con­gress at the end of the year. That means loc­al act­iv­ists will choose the nom­in­ee at a con­ven­tion on June 21, an un­pre­dict­able set­ting that Demo­crats say will drive the even­tu­al nom­in­ee to the right — but one where former state GOP Chair­man Matt Strawn says del­eg­ates could give the edge to a mod­er­ate.
All the cam­paigns have likely been "lit­er­ally run­ning two con­cur­rent cam­paign strategies" in or­der to pre­pare for a con­ven­tion, Strawn said. Lead­ing up to the primary, can­did­ates went on TV to get their names out to av­er­age voters, but they also sent mail­ers to del­eg­ates and met with them in per­son, said John Max­well, a con­sult­ant to can­did­ate Monte Shaw's cam­paign.
And the top Re­pub­lic­an in the state has spent ef­fort shap­ing that con­ven­tion elect­or­ate over the past year. Strawn said a re­cent push by GOP Gov. Terry Bran­stad to fill the state party with es­tab­lish­ment Re­pub­lic­ans over tea parti­ers gives mod­er­ates an ad­vant­age com­pared with re­cent years, de­fy­ing the ste­reo­type of act­iv­ist-dom­in­ated con­ven­tions. That could give someone like Shaw, an Iowa Re­new­able Fuels As­so­ci­ation ex­ec­ut­ive who em­phas­ized prag­mat­ism dur­ing the cam­paign and said he would have voted to raise the debt ceil­ing, an ad­vant­age over his situ­ation in the reg­u­lar primary, in which he fin­ished fourth.
"You will have a del­eg­ate pool that places great­er weight on elect­ab­il­ity than per­haps con­ven­tion­al wis­dom would say," Strawn said.
But the race is still un­pre­dict­able. Con­ser­vat­ive can­did­ates Brad Za­un and Matt Schultz were well re­ceived at the May dis­trict del­eg­ate meet­ing. (Za­un's and Schultz's cam­paigns did not re­spond to pre-primary in­ter­view re­quests.) Un­like reg­u­lar run­offs, all six Re­pub­lic­an can­did­ates will con­tin­ue on to the con­ven­tion, which means the race is ef­fect­ively start­ing over. Tues­day's res­ults only mat­ter in­so­far as they show del­eg­ates who has the most ini­tial sup­port among voters.
As the res­ults came in, Demo­crat­ic Con­gres­sion­al Cam­paign Com­mit­tee Chair­man Steve Is­rael said in a state­ment that the GOP con­ven­tion would be "bruis­ing" and would "drive the Re­pub­lic­ans fur­ther out­side the main­stream."
The Re­pub­lic­an field was closely packed Tues­day night: Za­un, a re­peat can­did­ate and a state le­gis­lat­or, led the pack with 25 per­cent, fol­lowed by busi­ness­man Robert Cramer at 21 per­cent; Schultz, the sec­ret­ary of state, at 20 per­cent; Shaw at 17 per­cent; and Dav­id Young, a former aide to Sen. Chuck Grass­ley, at 16 per­cent.
The lower the fin­ish in the primary, "the more spin you've got to put on it" to con­ven­tion del­eg­ates now, Max­well said be­fore Tues­day's vote.
If elect­ab­il­ity is on the minds of con­ven­tion del­eg­ates, two can­did­ates will have to deal with ques­tions about spots on their re­cords. Za­un's 2010 con­gres­sion­al bid was han­di­capped by news of a 2001 re­strain­ing or­der filed by a then-girl­friend, and he told The Des Moines Re­gister he some­times takes a gun to the state Cap­it­ol. And Schultz re­portedly paid an aide $126,000 after the em­ploy­ee's po­s­i­tion was elim­in­ated.
Cam­paigns have mostly avoided neg­at­ive ads on those is­sues for fear of com­ing across as di­vis­ive at the con­ven­tion, but Max­well said Shaw's cam­paign has em­phas­ized the need for the Re­pub­lic­an nom­in­ee to have a clean back­ground in or­der to have a chance against Ap­pel.
"Monte's been ur­ging people to take a good look at the can­did­ates and wheth­er they're gonna have a lot of 'esplain­in' to do, Lucy,' in Novem­ber," Max­well said.
The po­ten­tial con­ven­tion shift to­ward es­tab­lish­ment Re­pub­lic­ans is the res­ult of a tug-of-war between Bran­stad and tea-party Re­pub­lic­ans after the state Re­pub­lic­an Party sup­por­ted Ron Paul for pres­id­ent in 2012. Bran­stad led the ef­fort to take back the state party from Paul's sup­port­ers after it struggled to raise funds. And at the state's dis­trict con­ven­tions in April, Bran­stad's al­lies won con­trol of the state party cent­ral com­mit­tee.
Shaw's pre­vi­ous ser­vice on the cent­ral com­mit­tee could also be an as­set head­ing in­to the con­ven­tion.
"The gov­ernor is very strongly in con­trol now," Max­well said. "These are, for most part, Bran­stad people."
The Re­pub­lic­an nom­in­ee will chal­lenge Demo­crat­ic former state Sen. Staci Ap­pel, who did not have a primary op­pon­ent and built up nearly a half-mil­lion dol­lars in her cam­paign ac­count while Re­pub­lic­ans fought over the right to face her.
What We're Following See More »
DONATING TO FOOD BANKS
Government Buying $20 Million in Cheese
3 hours ago
WHY WE CARE
Thanks to competition from Europe, America's cheese stockpiles are at a 30-year high. Enter the U.S. government, which announced it's buying 11 million pounds of the stuff (about $20 million). The cheese will be donated to food banks.
BRIEFER THAN TRUMP'S?
Clinton to Receive Classified Briefing on Saturday
5 hours ago
FHFA RULES APPLY
Judge: Freddie Mac Doesn't Have to Open Its Books
7 hours ago
THE DETAILS
"Freddie Mac shareholders cannot force the mortgage finance company to allow them to inspect its records, a federal court ruled Tuesday." A shareholder had asked the United States District Court for the Eastern District of Virginia to allow him to inspect its books and records, as Virginia law allows him to do. "The court held that Freddie shareholders no longer possess a right to inspect the company's records because those rights had been transferred to the Federal Housing Finance Agency when the company entered into conservatorship in 2008."
MANY BEING TRADED ON BLACK MARKET
Pentagon Can't Account for 750k Guns Provided to Iraq, Afghanistan
7 hours ago
THE DETAILS
The Pentagon has "provided more than 1.45 million firearms to various security forces in Afghanistan and Iraq, including more than 978,000 assault rifles, 266,000 pistols and almost 112,000 machine guns." Trouble is, it can only account for about 700,000 of those guns. The rest are part of a vast arms trading network in the Middle East. "Taken together, the weapons were part of a vast and sometimes minimally supervised flow of arms from a superpower to armies and militias often compromised by poor training, desertion, corruption and patterns of human rights abuses."
SINCE JANUARY
Baltimore Is Spying on Its Residents from the Air
9 hours ago
WHY WE CARE
"Since the beginning of the year, the Baltimore Police Department" has been using a Cessna airplane armed with sophisticated camera equipment "to investigate all sorts of crimes, from property thefts to shootings." The public hasn't been notified about the system, funded by a private citizen.