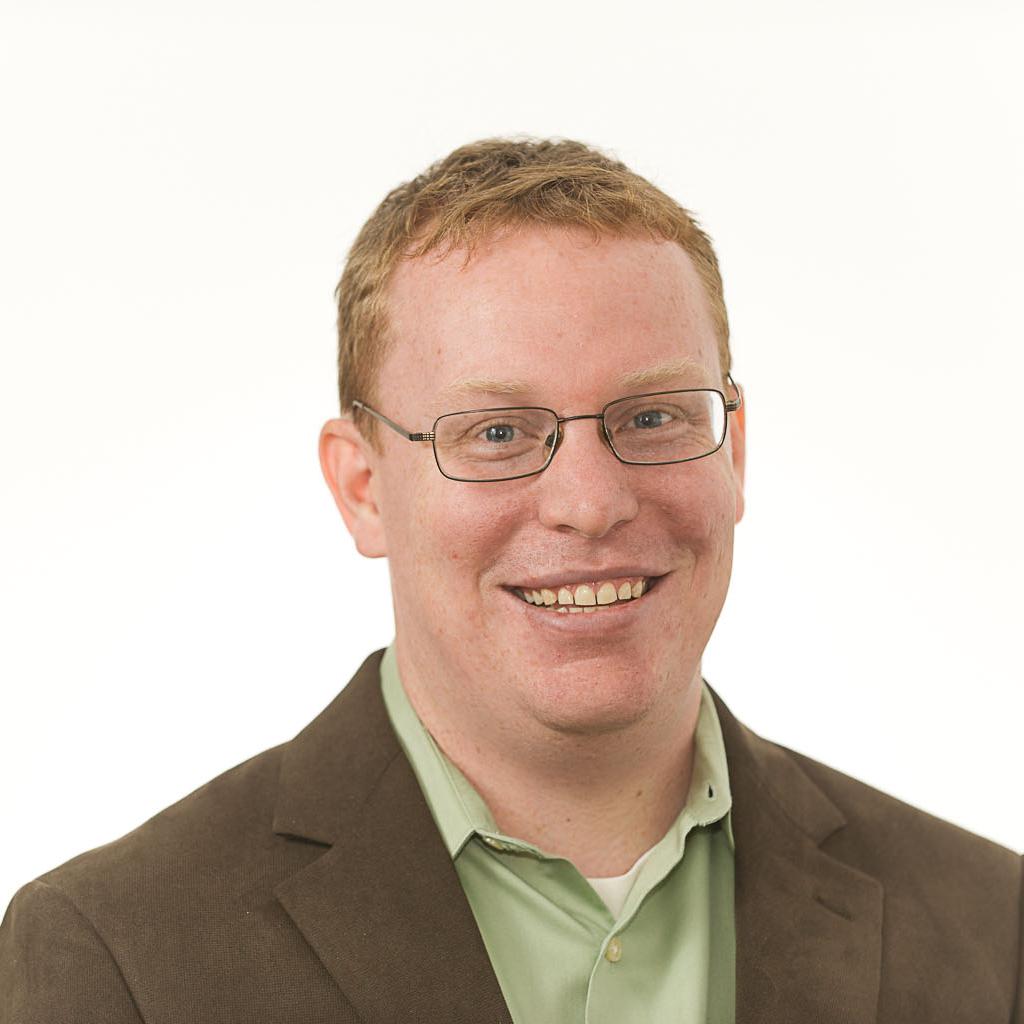 The first thing to know about Eric Can­tor's shock­ing loss is that it tells you very little about the broad pic­ture of GOP polit­ics in 2014. The tea party hasn't sud­denly re­dis­covered its form, not after months of dis­ap­point­ing res­ults and in­tern­al bick­er­ing over tac­tics. Im­mig­ra­tion re­form — for which the House ma­jor­ity lead­er offered meas­ured sup­port — isn't a pois­on pill in Re­pub­lic­an primar­ies, either. One of its most vis­ible back­ers, Lind­sey Gra­ham, won his own Sen­ate GOP primary Tues­day night with ease.
Right now, the reas­ons be­hind Can­tor's loss look like an un­usu­al con­flu­ence of events with little bear­ing on oth­er Re­pub­lic­an races — a one-of-a-kind mo­ment that led to a his­tor­ic up­set.
But just be­cause the is­sues and the GOP elect­or­ate are un­changed doesn't mean the rest of the primar­ies this year — and pos­sibly bey­ond — haven't fun­da­ment­ally changed in one cru­cial way. Be­cause the second thing to know about Eric Can­tor's shock­ing loss is that even if the reas­ons be­hind it are unique, it non­ethe­less deals something akin to a psych­ic blow to every single Re­pub­lic­an mem­ber of Con­gress. The fail­ure of a GOP lead­er con­sidered un­touch­able in his home dis­trict will have every Re­pub­lic­an ask­ing the same ques­tion: Could it hap­pen to me?
They aren't wait­ing to find out. GOP strategists who spoke with Na­tion­al Journ­al de­scribed a chaot­ic scene on Tues­day night, re­plete with 10 p.m. phone calls from wor­ried law­makers and un­ex­pec­ted late-night drives to the of­fice to plot strategy. Just about every of­fice­hold­er is sud­denly a lot more at­tuned to his or her own reelec­tion race, and, at least for now, is ramp­ing up the pre­par­a­tions.
"The ques­tions are, 'What les­sons are we to learn from this? How well are we pre­pared?' " said one Re­pub­lic­an con­sult­ant who has already dis­cussed reelec­tion strategy with sev­er­al of his cli­ents. "The an­swer is, you can nev­er be too pre­pared."
Said an­oth­er GOP strategist with a his­tory of work­ing on House races: "Nobody is go­ing to want to get 'Eric Can­tor'd'. His last name is go­ing to be­come a verb. You're go­ing to see a lot of scram­bling by a lot of Re­pub­lic­an can­did­ates that their polling is cor­rect, that they're cov­er­ing all their bases on the right."
What will add ex­tra ur­gency to their ef­forts is a grow­ing be­lief among Re­pub­lic­an op­er­at­ives that Can­tor's loss was mostly the con­sequence of a poorly run cam­paign, sab­ot­aged by stale tac­tics, a way­ward mes­sage, and — most of all — ter­rible polling. (An in­tern­al sur­vey taken by his cam­paign showed the House lead­er up by more than 30 per­cent­age points a few weeks be­fore the primary.) 
It's not that Can­tor totally ig­nored his race; he spent close to $1 mil­lion in its fi­nal weeks. It's just that what ef­forts he did un­der­take — such as try­ing to paint his op­pon­ent Dave Brat as a lib­er­al col­lege pro­fess­or — were in­ept. "It's like he was run­ning a 1994 cam­paign in­stead of one in 2014," cracked one Re­pub­lic­an strategist.
Not every­one agrees with that as­sess­ment; some point out that it's hard to ramp up a cam­paign that be­lieves it's up by 30 or more points. But it is the story many Re­pub­lic­an op­er­at­ives in­volved in House and Sen­ate races are spin­ning in the af­ter­math. And that will send their cli­ents look­ing to make sure they don't re­peat the mis­take.
"For the past year and a half, [Na­tion­al Re­pub­lic­an Con­gres­sion­al Com­mit­tee] Chair­man [Greg] Walden has made a con­cer­ted ef­fort to coun­sel mem­bers and their teams, and give them the tools they need to go out and win their races," said An­drea Bozek, an NR­CC spokes­wo­man. "We will con­tin­ue to do that."
If there's any solace for Re­pub­lic­an in­cum­bents, it's that — es­pe­cially on the Sen­ate side — many of the year's com­pet­it­ive primar­ies are already over. Tea-party tar­gets like Gra­ham, Sen. John Cornyn of Texas, and House Speak­er John Boehner have already won their primar­ies.
But there are still tar­gets on the board, namely Sen. Thad Co­chran of Mis­sis­sippi (who walked in­to his run­off race against state Sen. Chris McDaniel as an un­der­dog) and Sen. Pat Roberts of Kan­sas, who un­til now had fended off ques­tions about his in-state res­id­ency with re­l­at­ive ease against little-known op­pon­ent Milton Wolf, a ra­di­olo­gist. With­in minutes of Can­tor's de­feat be­com­ing of­fi­cial, Wolf is­sued a state­ment pro­claim­ing that the House Re­pub­lic­an wouldn't be the "only in­cum­bent from Vir­gin­ia who is go­ing to lose his primary this year."
Re­pub­lic­an strategists are con­fid­ent Roberts hasn't taken his race for gran­ted: D.C.-based op­er­at­ives ag­gress­ively pushed the story earli­er this year that Wolf had pos­ted grue­some pic­tures of some of his pa­tients on his Face­book page, news that ef­fect­ively quashed, for the time be­ing, any mo­mentum his cam­paign might have had.
"If I were him I would be check­ing my pre­cinct lists and check­ing it twice," said a GOP strategist of Roberts. "This over­whelm­ing nar­rat­ive was the es­tab­lish­ment fights back, and now [that] it's just be­come something between this and [the] McDaniel race, you're go­ing to have a lot of Re­pub­lic­ans re­think­ing that nar­rat­ive. They don't want to be­come cau­tion­ary tales."
What We're Following See More »
STAFF PICKS
After Wikileaks Hack, DNC Staffers Stared Using 'Snowden-Approved' App
7 hours ago
WHY WE CARE
The Signal app is fast becoming the new favorite among those who are obsessed with the security and untraceabilty of their messaging. Just ask the Democratic National Committee. Or Edward Snowden. As Vanity Fair reports, before news ever broke that the DNC's servers had been hacked, word went out among the organization that the word "Trump" should never be used in their emails, lest it attract hackers' attention. Not long after, all Trump-related messages, especially disparaging ones, would need to be encrypted via the Snowden-approved Signal.
WARRING FACTIONS?
Freedom Caucus Members May Bolt the RSC
9 hours ago
WHY WE CARE
The Republican Study Committee may lose several members of the House Freedom Caucus next year, "potentially creating a split between two influential groups of House conservatives." The Freedom Caucus was founded at the inception of the current Congress by members who felt that the conservative RSC had gotten too cozy with leadership, "and its roughly 40 members have long clashed with the RSC over what tactics to use when pushing for conservative legislation." As many as 20 members may not join the RSC for the new Congress next year.
SOME THERAPIES ALREADY IN TRIALS
FDA Approves Emergency Zika Test
11 hours ago
THE LATEST
"The U.S. Food and Drug Administration on Monday issued emergency authorization for a Zika diagnostics test from Swiss drugmaker Roche, skirting normal approval channels as the regulator moves to fight the disease's spread." Meanwhile, the Wall Street Journal reports that a new study in Nature identifies "about a dozen substances" that could "suppress the pathogen's replication." Some of them are already in clinical trials.
PROCEDURES NOT FOLLOWED
Trump Not on Ballot in Minnesota
4 days ago
MOB RULE?
Trump on Immigration: 'I Don't Know, You Tell Me'
4 days ago
THE LATEST
Perhaps Donald Trump can take a plebiscite to solve this whole messy immigration thing. At a Fox News town hall with Sean Hannity last night, Trump essentially admitted he's "stumped," turning to the audience and asking: "Can we go through a process or do you think they have to get out? Tell me, I mean, I don't know, you tell me."