Add to Briefcase
Nov. 21, 2014, midnight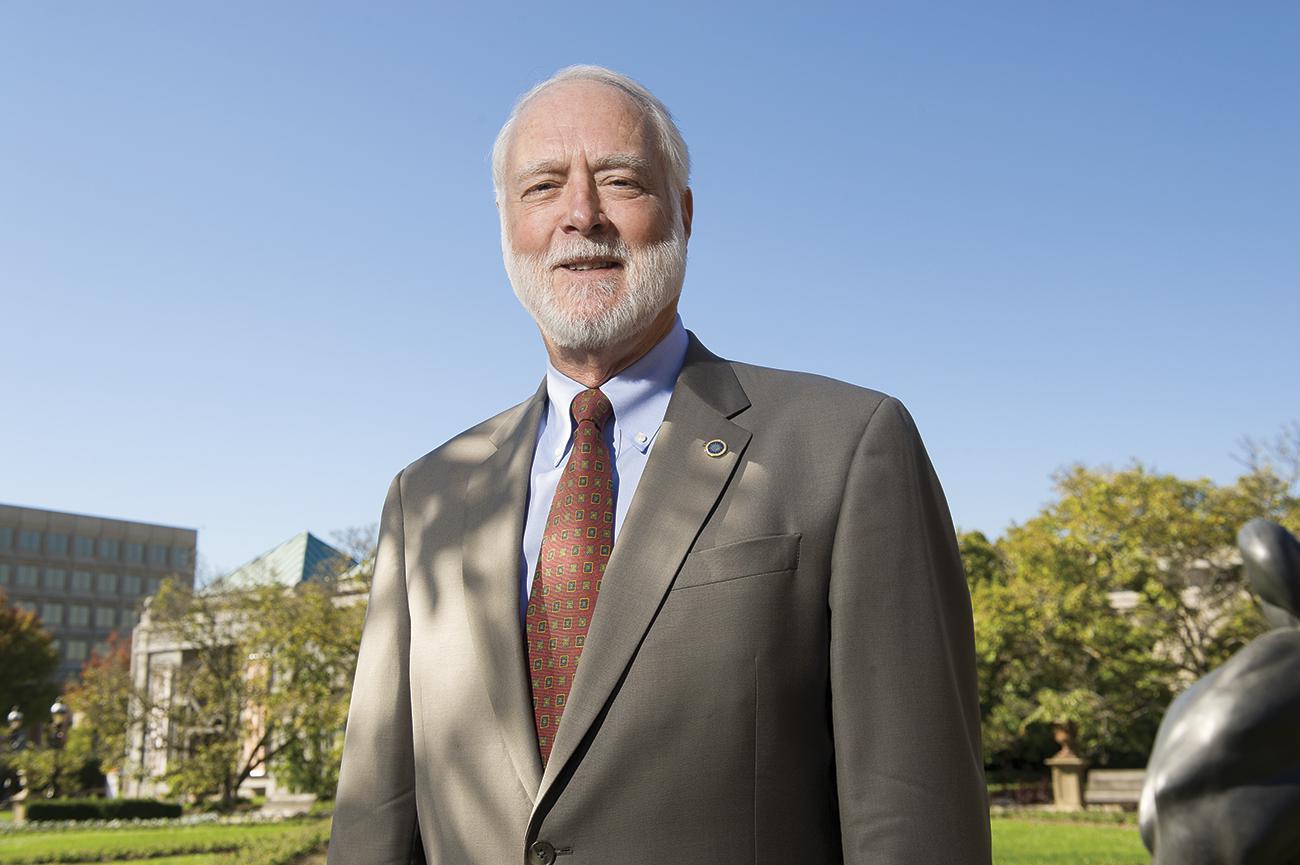 G. Wayne Clough is the sec­ret­ary of the Smith­so­ni­an In­sti­tu­tion. (Richard A. Bloom)The sec­ret­ary of the Smith­so­ni­an looks back on six years of change — and con­tro­versy — at the in­sti­tu­tion.
Stat­ist­ics tend to come up of­ten in a con­ver­sa­tion with Wayne Clough as he pre­pares to end his ten­ure as sec­ret­ary of the Smith­so­ni­an In­sti­tu­tion: 138 mil­lion ob­jects in the col­lec­tion, in­clud­ing 126 mil­lion sci­entif­ic spe­ci­mens; more than 700 build­ings with 12 mil­lion square feet of floor space; 6,400 em­ploy­ees and 6,300 vo­lun­teers; 650,000 base­ball cards; 300,000 bank notes; and — for good meas­ure — 66,000 bumble­bees.
Then there's the biggest num­ber of all: $1.5 bil­lion. That was the goal set for a fun­drais­ing cam­paign that began four years ago and will end in 2017, the largest ever for a cul­tur­al or­gan­iz­a­tion. The Smith­so­ni­an has already raised $1 bil­lion of it dur­ing Clough's ten­ure. "I've told my suc­cessor he has an easy job — he only has to raise an­oth­er third," Clough says dur­ing an in­ter­view in an or­nate con­fer­ence room in the fam­ous Smith­so­ni­an Castle.
Clough has guided the Smith­so­ni­an through some pro­found changes since be­com­ing its 12th sec­ret­ary in Ju­ly 2008 — bey­ond the well-pub­li­cized renov­a­tions of icon­ic build­ings such as the Na­tion­al Mu­seum of Nat­ur­al His­tory and the ad­di­tion of the new mu­seum ded­ic­ated to Afric­an-Amer­ic­an his­tory and cul­ture. Per­haps most sig­ni­fic­antly, he launched a massive di­git­iz­a­tion pro­ject soon after he took over that will even­tu­ally make im­ages and de­scrip­tions of every item in the Smith­so­ni­an's vast col­lec­tions avail­able to the pub­lic world­wide.
"Right now, you see what the cur­at­ors want you to see in an ex­hib­i­tion. They even tell you what to think about it, in the la­bel," Clough says. "But if you can look at the col­lec­tions your­self, you can make your own mind up. Pub­lic ac­cess, for me, is a huge, im­port­ant tool, be­cause I grew up not know­ing about the Smith­so­ni­an. And my par­ents were pay­ing for it, and they wer­en't get­ting their money's worth."
Clough, 73, was born in Douglas, Geor­gia — "a place so small and so far south Sher­man didn't even burn it," he says — in "an en­lightened fam­ily" that "des­pised the polit­ics of the South." His fath­er was a self-taught en­gin­eer who de­veloped his own ice and coal busi­ness, and Clough in­her­ited "a build­er gene" that led him to Geor­gia Tech and the Uni­versity of Cali­for­nia (Berke­ley) to earn de­grees in en­gin­eer­ing. "I love big pro­jects — sub­ways, big wa­ter pro­jects," he says. "In time, I trans­ferred that to in­sti­tu­tions, be­cause you can build an in­sti­tu­tion just like you can build a big in­fra­struc­ture pro­ject."
He had a long ca­reer in aca­demia — fac­ulty po­s­i­tions at Duke, Stan­ford, and Vir­gin­ia Tech; prov­ost at the Uni­versity of Wash­ing­ton; and 14 years as pres­id­ent of Geor­gia Tech — be­fore the Smith­so­ni­an's Board of Re­gents elec­ted him sec­ret­ary. Al­most im­me­di­ately, Clough pushed the in­sti­tu­tion to­ward a high­er pro­file and great­er in­ter­ac­tion with the pub­lic on top­ics ran­ging from cli­mate change to gay rights.
His ef­forts were not without con­tro­versy. Dur­ing a 2010 ex­hib­i­tion at the Na­tion­al Por­trait Gal­lery that fo­cused on de­pic­tions of sexu­al dif­fer­ences, Clough re­moved a short ex­cerpt from a 1987 video, A Fire in My Belly, that showed ants crawl­ing on a cru­ci­fix. Re­li­gious groups and con­ser­vat­ive law­makers had de­man­ded that the en­tire ex­hib­i­tion be closed; Clough re­moved 11 seconds from the 30-minute video, but was still cri­ti­cized for in­ject­ing polit­ics in­to artist­ic judg­ments.
"Look­ing back on it, it was ab­so­lutely the right de­cision," Clough says. "We've done con­tro­ver­sial ex­hib­its since then, but we've got­ten bet­ter at it. You've got to do these things smartly. If you're go­ing to do a con­tro­ver­sial ex­hib­i­tion, there's no sense in stick­ing a stick in some­body's eye. Do it right; do it pro­fes­sion­ally."
Clough and his wife plan to re­turn to their home in At­lanta when he steps down at the end of the year, but he will con­tin­ue in an ad­vis­ory role with the in­sti­tu­tion, and he'll work on two books, in­clud­ing one about the Smith­so­ni­an's con­nec­tions to his roots in rur­al Geor­gia.
Smith­so­ni­an ex­ec­ut­ive Al­bert Hor­vath will take over as act­ing sec­ret­ary on Jan. 1. In­com­ing Sec­ret­ary Dav­id Skor­ton, now pres­id­ent of Cor­nell Uni­versity, ar­rives next sum­mer.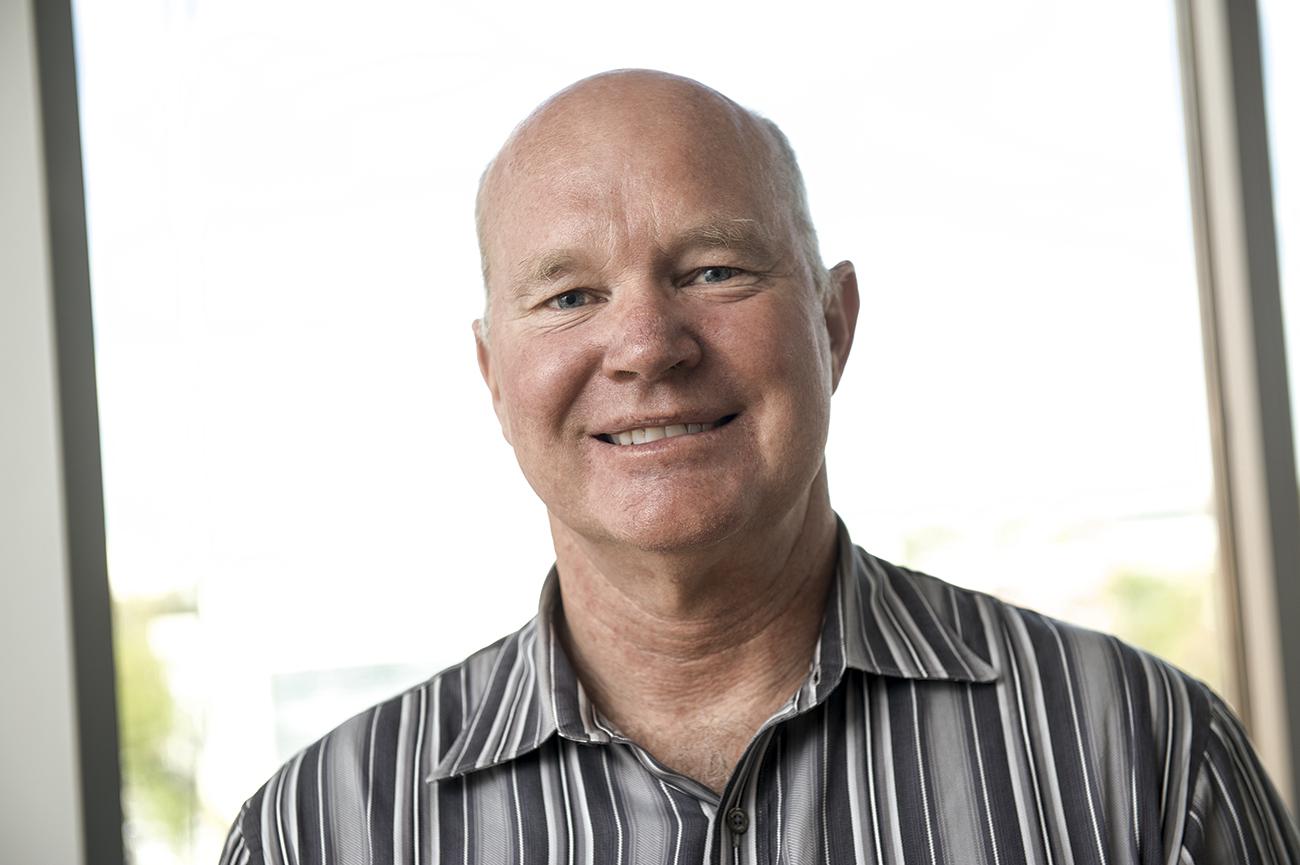 At first glance, it might seem odd for the Tele­com­mu­nic­a­tions In­dustry As­so­ci­ation, which rep­res­ents most of the ma­jor man­u­fac­tur­ers and sup­pli­ers in the high-tech arena, to look to a trans­port­a­tion trade group for its new chief ex­ec­ut­ive. But Scott Belch­er says there's lo­gic to his move to the TIA. In his former post as pres­id­ent and CEO of the In­tel­li­gent Trans­port­a­tion So­ci­ety of Amer­ica, "we worked on cre­at­ing a new eco­sys­tem around trans­port­a­tion, and it's hap­pen­ing be­cause of com­mu­nic­a­tions and data," he says. Ad­vances in tele­com­mu­nic­a­tions are trans­form­ing oth­er in­dus­tries as well, Belch­er says. A Cali­for­ni­an who was raised by a Croa­tian single mom, Belch­er, 54, earned a bach­el­or's de­gree from the Uni­versity of Red­lands, a mas­ter's at Geor­getown, and a law de­gree at the Uni­versity of Vir­gin­ia. His ca­reer has in­cluded po­s­i­tions at the En­vir­on­ment­al Pro­tec­tion Agency, law firm Beveridge & Dia­mond, the House Ap­pro­pri­ations Com­mit­tee, the Na­tion­al Mul­ti­fam­ily Hous­ing Coun­cil, Air­lines for Amer­ica, and the Na­tion­al Academy of Pub­lic Ad­min­is­tra­tion.
COR­REC­TION: An earli­er ver­sion of this art­icle mis­stated Belch­er's age.
Nich­ole Fran­cis Reyn­olds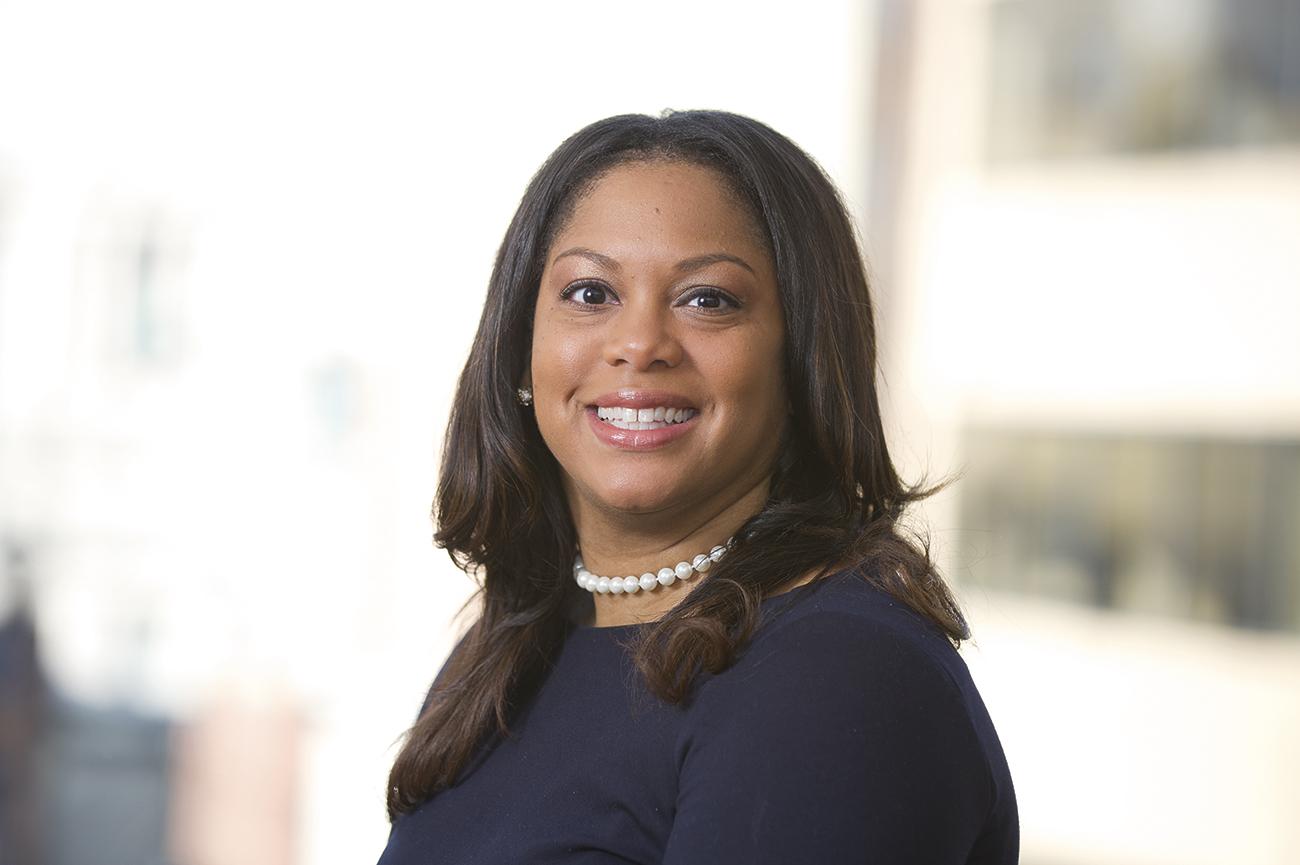 Mas­ter­Card has a new dir­ect­or of fed­er­al gov­ern­ment re­la­tions, and Nich­ole Fran­cis Reyn­olds brings more than a dec­ade of ex­per­i­ence in polit­ic­al and le­gis­lat­ive work to the post. The 39-year-old from Lo­rain, Ohio, star­ted work­ing for Demo­crats as an in­tern for then-Rep. Sher­rod Brown, then earned a law de­gree at Ohio State Uni­versity and joined Baker Hostetler in Wash­ing­ton. While at the law firm, she met then-Rep. Har­old Ford Jr. and joined his dis­trict of­fice in Mem­ph­is, Ten­ness­ee. Reyn­olds be­came deputy cam­paign man­ager when Ford ran for the Sen­ate in 2006, then moved back to Cap­it­ol Hill, first as coun­sel to the House Home­land Se­cur­ity Com­mit­tee and later as chief of staff to then-Rep. Betty Sut­ton of Ohio, and to Rep. Terri Sewell of Alabama. "I worked for pro-busi­ness and pro­gress­ive mem­bers," Reyn­olds says, a résumé that promp­ted a re­cruit­ing firm for Mas­ter­Card to con­tact her this sum­mer. She star­ted at the com­pany's Wash­ing­ton of­fice in Septem­ber.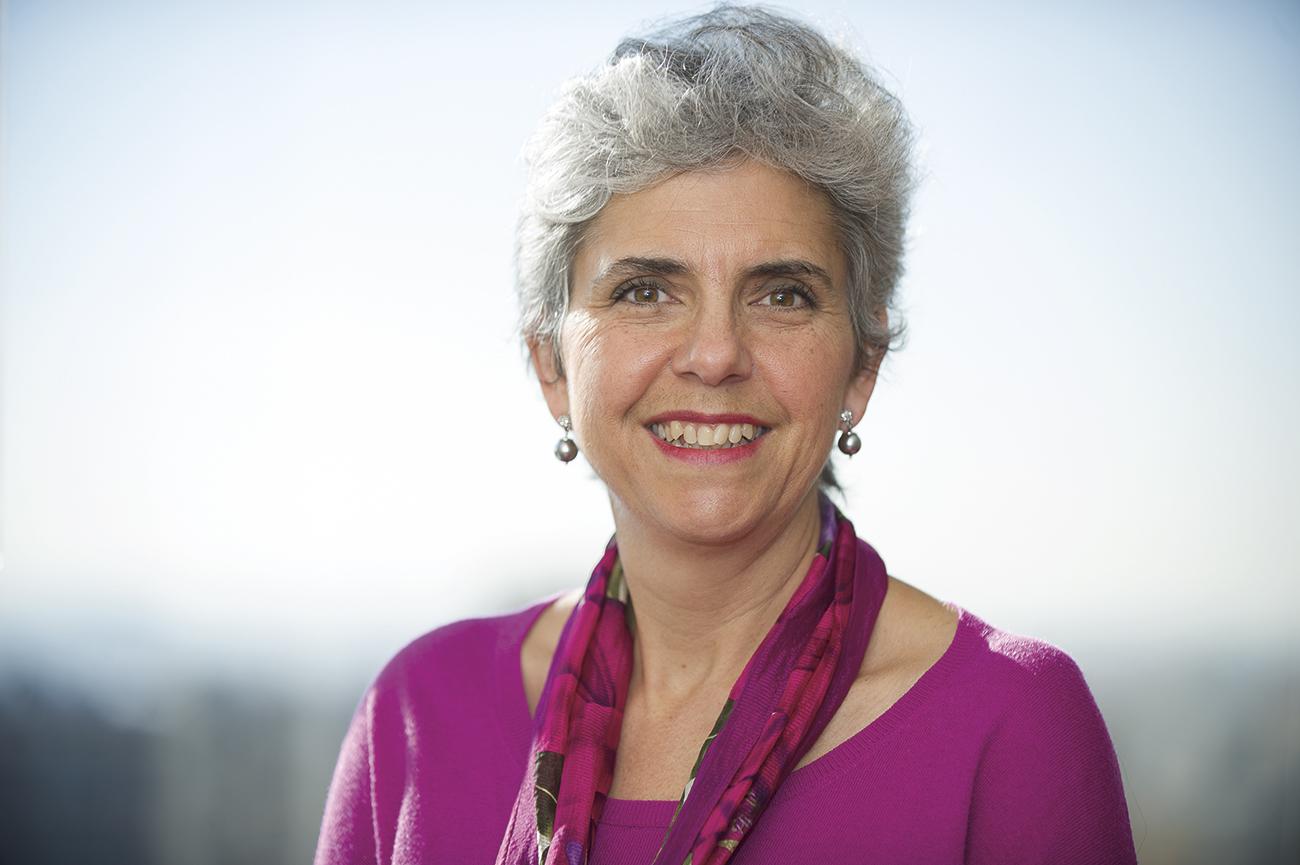 As a stu­dent in Monterey, Cali­for­nia, D. Ra­chael Bish­op be­came hooked on sci­ence when she stud­ied the ef­fects of laun­dry de­ter­gents on al­gae growth in a neigh­bor­hood pond. Later, at the Uni­versity of Cali­for­nia (Dav­is), she says, "I took every sci­ence and sci­ence-policy course avail­able." After earn­ing a mas­ter's de­gree in writ­ing at Ham­line Uni­versity in Min­nesota, she star­ted a ca­reer in com­mu­nic­a­tions and pub­lic af­fairs. Along the way, she worked at the Amer­ic­an Chest­nut Found­a­tion; for sev­er­al pro­grams at the Uni­versity of Vir­gin­ia; and most re­cently as man­ager of pub­lic policy com­mu­nic­a­tions at the Amer­ic­an Chem­ic­al So­ci­ety. Last month, Bish­op, 54, be­came dir­ect­or of com­mu­nic­a­tions and pub­lic af­fairs at the Amer­ic­an An­thro­po­lo­gic­al As­so­ci­ation, which rep­res­ents some 9,000 an­thro­po­lo­gists in aca­demia, busi­ness, and gov­ern­ment. "Sci­ence has so much rich­ness and con­nects us with each oth­er," she says.