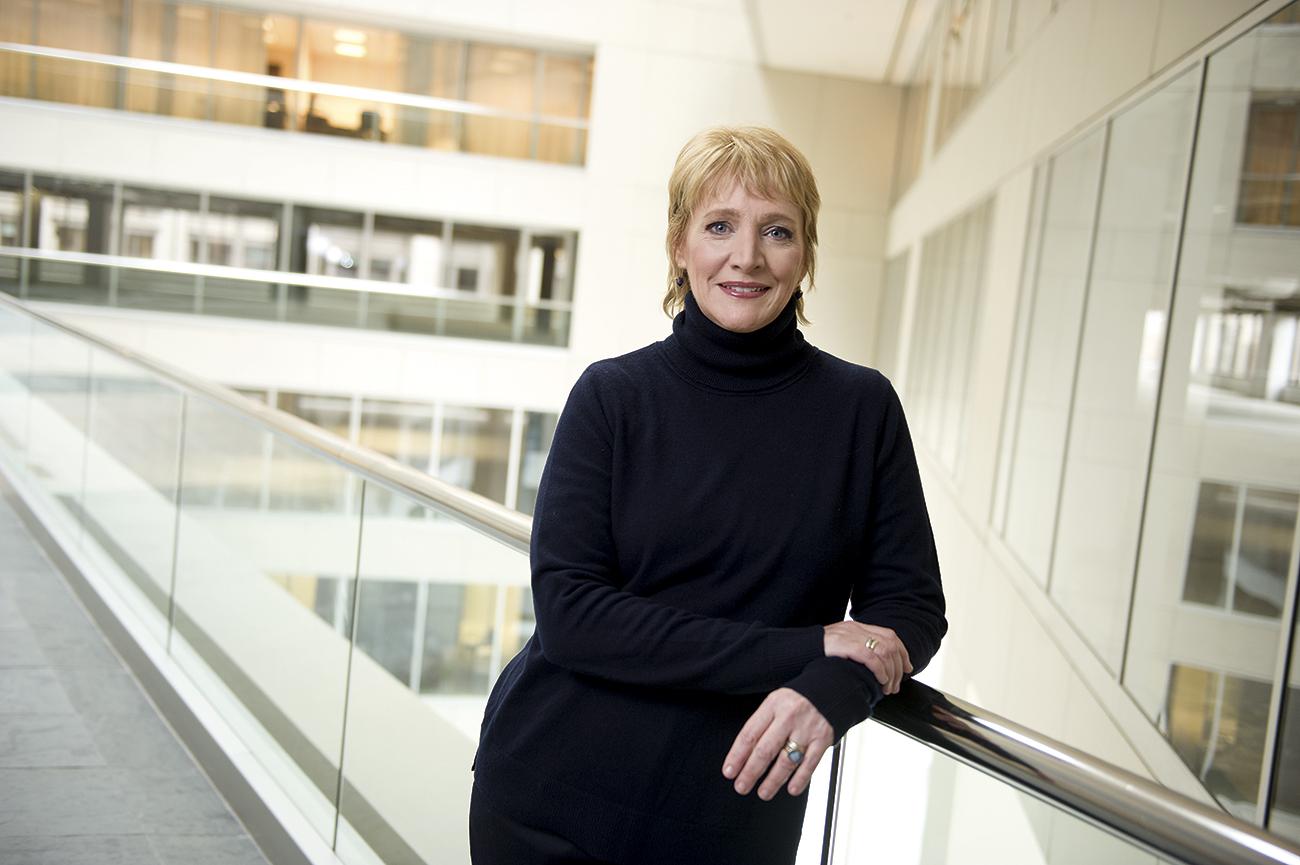 Cyn­thia Hogan Cyn­thia Hogan (Chet Suss­lin)The NFL's new top lob­by­ist brings an out­sider's per­spect­ive to a sports league in crisis.
Cyn­thia Hogan is nosh­ing on toast and lox — a new fa­vor­ite — at the W hotel and talk­ing about Ray Rice. It's the day be­fore Thanks­giv­ing, a hol­i­day on which Amer­ic­an fam­il­ies are now more likely to watch foot-ball than talk to each oth­er. "You know, the NFL is a mir­ror on so­ci­ety, right? I mean it's not that we're dif­fer­ent from so­ci­ety. We get more at­ten­tion than most people," Hogan says. "But everything that you see re­flec­ted in the NFL ex­ists across the gen­er­al pop­u­la­tion."
Of course, your av­er­age mem­ber of the gen­er­al pop­u­la­tion isn'tfilmed in an el­ev­at­or punch­ing his or her ro­mantic part­ner. Just months earli­er, the rising out­cry over the way the Na­tion­al Foot­ball League handled do­mest­ic-vi­ol­ence and sexu­al-as­sault cases had the league on its heels — es­pe­cially in Wash­ing­ton, a place where, un­til re­cently, it al­most al­ways got its way. That's when the NFL asked Hogan to be its first fe­male top lob­by­ist. She was part of a team of wo­men re­cruited by Com­mis­sion­er Ro­ger Goodell to help re­think the league's policies after the Rice in­cid­ent.
Far from be­ing scared off by the con­tro­versy, Hogan, 57, found that the scan­dal made the job more ap­peal­ing. She real­ized the NFL's policy agenda was much more than TV black­out rules. But she wor­ried that her fam­ily and friends would think she was crazy for wad­ing in­to the tur­moil. In­stead, they were ec­stat­ic. "It was al­most to a de­gree that you would've thought that I had nev­er quite made it in my ca­reer or had a good job be­fore," Hogan says with a laugh.
Hogan is ap­proach­ing her task with a pos­it­ive out­look. "The re­sponse to the is­sue around Ray Rice and some of the things the NFL is deal­ing with are ac­tu­ally un­be­liev­able signs of the pro­gress that we've made," she says. "I've been try­ing to get people to pay this much at­ten­tion to vi­ol­ence against wo­men for 20 years, right? And … this is one of those mo­ments where you hope that this will be an op­por­tun­ity for our so­ci­ety to really un­der­stand more about the is­sue."
It's an is­sue that Hogan is deeply con­nec­ted to; she helped shape the Vi­ol­ence Against Wo­men Act in 1994 as a seni­or aide to Joe Biden in the Sen­ate. Now it's con­sum­ing most of her time once again. Dur­ing her first three months on the job, Hogan has toggled between her two roles as am­bas­sad­or and ad­viser. One day she's blitz­ing Cap­it­ol Hill with news of the NFL's edu­ca­tion ef­forts; the next day she's in the league's New York City of­fice help­ing to re­vise its per­son­al-con­duct policy. She also at­ten­ded the Bal­timore Ravens' do­mest­ic-vi­ol­ence edu­ca­tion sem­in­ar last month.
But the NFL has a host of oth­er is­sues that Hogan is eager to tackle, such as TV black­out rules, on­line gambling, and leg­al­ized sports bet­ting. It seems like an odd match: the 94-year-old, highly tra­di­tion­al, testoster­one-fueled league and the clas­sic­ally trained dan­cer with an art his­tory de­gree from Ober­lin, who re­reads Pride and Pre­ju­dice each year. But Hogan sees her back­ground as an as­set. She says she of­fers a fresh point of view and hands-on policy ex­per­i­ence that she hopes will help open up the league's long­time echo cham­ber.
"I am not a foot­ball in­sider, and I can bring a per­spect­ive of the way people — wheth­er it's people in Con­gress, or people sort of more gen­er­ally from out­side the foot­ball fam­ily — per­ceive is­sues and un­der­stand some of the chal­lenges," she says.
Dur­ing her years at Biden's side, first as chief coun­sel when he chaired the Sen­ate Ju­di­ciary Com­mit­tee and then again in the White House, after a 12-year hi­atus to raise her two kids, Hogan be­came adroit at nav­ig­at­ing Con­gress and the White House. But she learned about sports at home in Cin­cin­nati, where she grew up. Base­ball was the fam­ily fa­vor­ite be­cause her dad worked in ad­vert­ising for the Reds, but that is already chan­ging: Thanks­giv­ing week­end for the Hogan fam­ily this year in­volved a new tra­di­tion — the Ravens versus the Char­gers.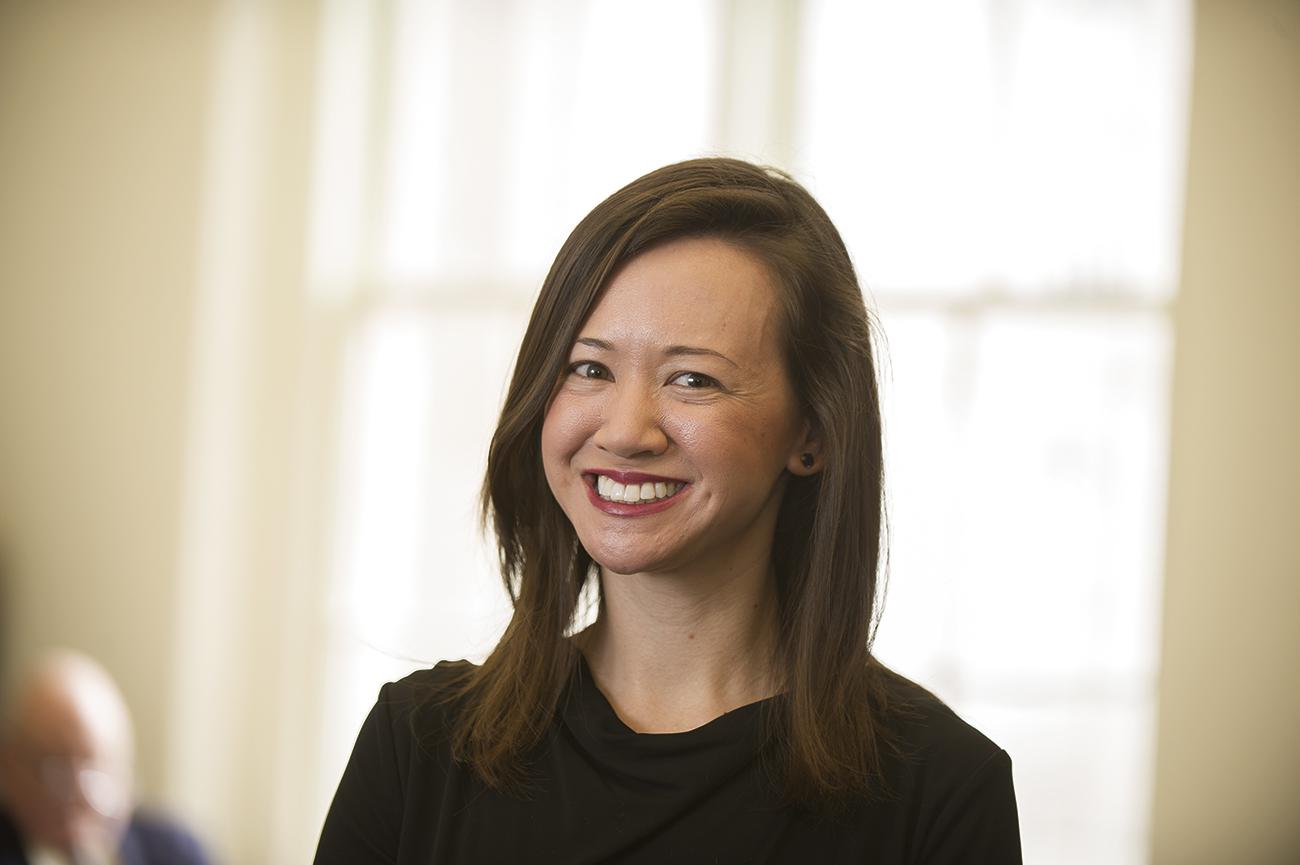 It all leads back to Sil­ic­on Val­ley. At least it did for Re­becca Mark, seni­or ad­viser to House Re­pub­lic­an Con­fer­ence Chair­wo­man Cathy Mc­Mor­ris Rodgers on tech­no­logy and wo­men's is­sues. Mark, 31, taught her­self to code while grow­ing up in the San Fran­cisco Bay Area, but she put that hobby on the shelf to study Eng­lish and psy­cho­logy at the Uni­versity of Michigan. "Be­ing an en­gin­eer or get­ting a CS de­gree was the fur­thest thing from my mind," Mark says. After gradu­ation, she worked at MySpace in Los Angeles un­til it dawned on her that tech policy was her heart's de­sire. And so, without a job or a place to live, she moved to Wash­ing­ton. Fast-for­ward sev­en years, and Mark is edu­cat­ing Re­pub­lic­an law­makers about one of the hot­test (and most com­plex) policy top­ics. It all worked out for Mark, but she says her ex­per­i­ence il­lus­trates a crit­ic­al ques­tion fa­cing the tech com­munity: how to get more wo­men in­volved in sci­ence and en­gin­eer­ing — and keep them there.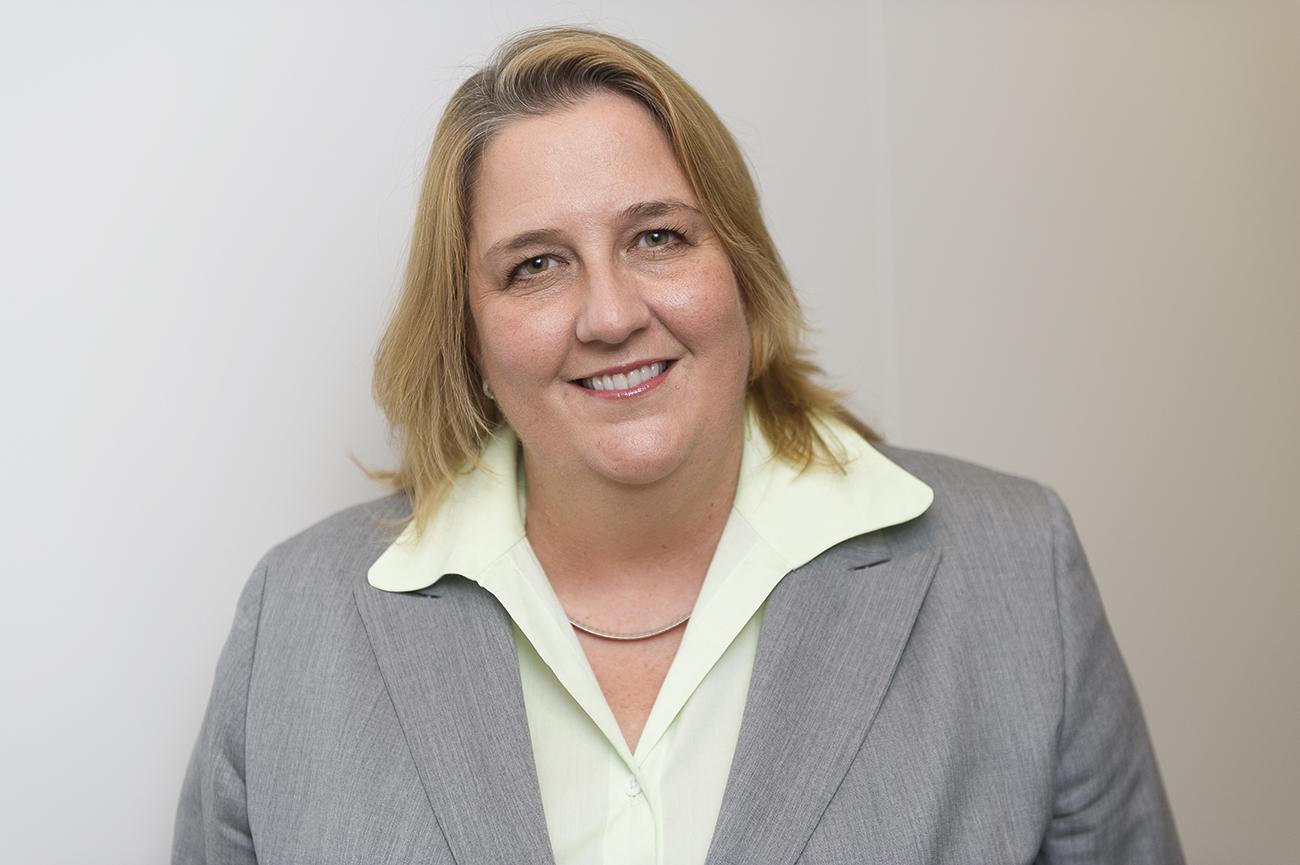 Mary El­len Cal­la­han is di­li­gent about her di­git­al pri­vacy. She is scru­pu­lous about the con­trols on her iPhone, turns off its geo­loca­tion track­er, and car­ries around her own se­cure Wi-Fi router. You'd ex­pect that from someone who has been prac­ti­cing pri­vacy law since 1998 — al­most as long as the In­ter­net has been around. Cal­la­han, 46, left her post as chief pri­vacy of­ficer at the Home­land Se­cur­ity De­part­ment in 2012 — the "best pri­vacy job in gov­ern­ment" — to build the pri­vacy and in­form­a­tion-gov­ernance prac­tice at Jen­ner & Block from the ground up. She works with a broad range of cli­ents in the private and pub­lic sec­tors, to help them un­der­stand the law and pro­tect them­selves against data breaches and cy­ber­at­tacks. Be­cause the hol­i­days are a prime sea­son for data theft, Cal­la­han of­fers a few bytes of wis­dom: Edu­cate your­self about pri­vacy con­trols, don't sign up for free con­tests, and check your cred­it re­port an­nu­ally.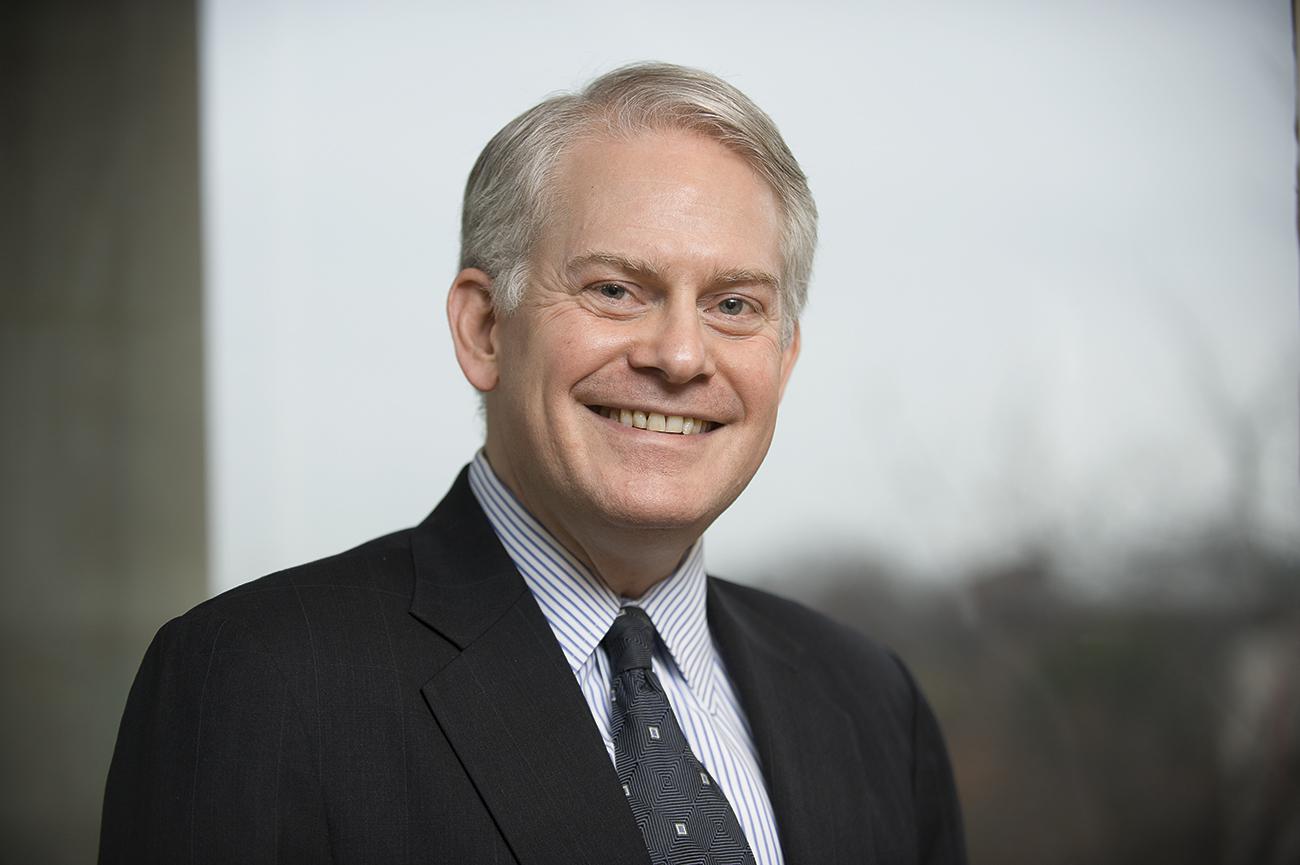 Mark Agrast's fa­vor­ite place in Wash­ing­ton is Thomas Jef­fer­son's lib­rary in the Lib­rary of Con­gress. "It's sort of like walk­ing in­to his mind," Agrast says. His fas­cin­a­tion with the Founders' polit­ic­al philo­sophies led him to study law, and he has fre­quently re­turned to their writ­ings for "in­spir­a­tion and re­new­al" throughout his long ca­reer, he says. That ca­reer has now come full circle, from Agrast's early days as the ed­it­or-in-chief of the Yale Journ­al of In­ter­na­tion­al Law to his new role as ex­ec­ut­ive dir­ect­or of the Amer­ic­an So­ci­ety of In­ter­na­tion­al Law. Agrast, 58, is giv­ing up ne­go­ti­at­ing with poli­cy­makers — in his former job as deputy as­sist­ant at­tor­ney gen­er­al for le­gis­lat­ive af­fairs at the Justice De­part­ment — to be­come what he calls an "hon­est broker" of in­form­a­tion. A long line of dip­lo­mats and chief justices served at the head of the 100-year-old schol­arly so­ci­ety be­fore Agrast. That con­nec­tion to his­tory made it an easy de­cision for him.