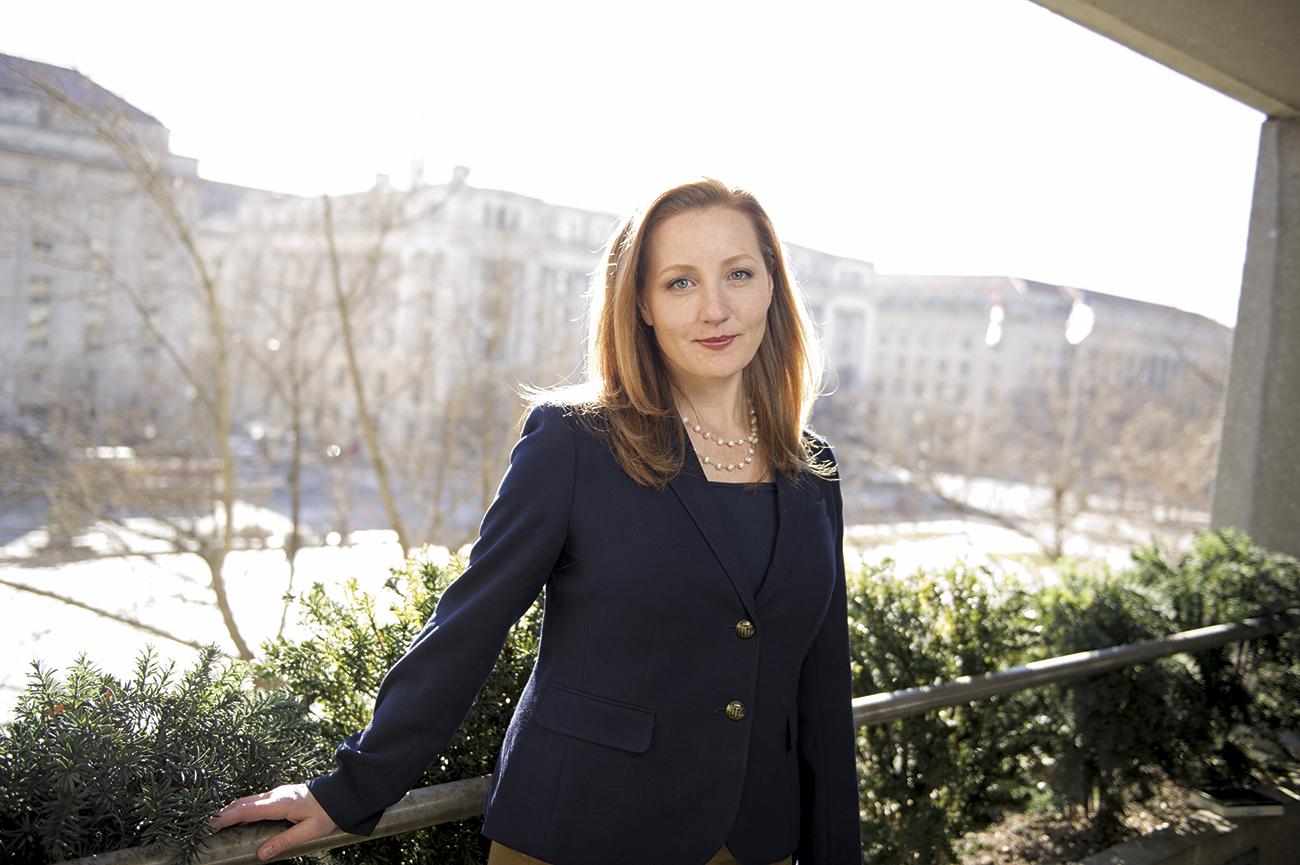 Killing a duck isn't the top item on most pro­fes­sion­al To Do lists. But when Mar­garet Ever­son began her new job as chief policy of­ficer for Ducks Un­lim­ited, the task ranked high among her press­ing pri­or­it­ies. And so it was that early Janu­ary found her on a North­ern Cali­for­nia ranch that be­longs to one of her new col­leagues, squat­ting low in a duck blind at day­break, steady­ing a 20-gauge shot­gun and watch­ing the sky.
The ex­ped­i­tion wasn't an in­stant suc­cess. "I can tell you this, she missed more than she hit," says her tu­tor for the day, the or­gan­iz­a­tion's West Coast re­gion­al dir­ect­or, Mark Biddle­comb. As the morn­ing grew bright­er, and gun­shots fol­lowed by Biddle­comb's cries of "no bird" be­came a man­tra, Ever­son began to pity the bored Lab­rador re­triev­er who ac­com­pan­ied them, she says.
But you can't very well help run a ma­jor duck-hunt­ing or­gan­iz­a­tion without ever hav­ing hunted a duck. "I was go­ing to get a bird, that much was clear," Ever­son tells me back in Wash­ing­ton, when I meet her by her down­town of­fice. When I ask if she fi­nally ac­com­plished her mis­sion, she pulls up the di­git­al evid­ence on her smart­phone. There she is, her camo hunt­ing gear blend­ing in­to the cluster of reeds be­hind her, proudly hold­ing up a brown, limp-necked North­ern Shov­el­er.
Ducks Un­lim­ited, which Ever­son joined this past Decem­ber, is an in­ter­na­tion­al non­profit ded­ic­ated to pre­serving wa­ter­fowl and the wet­lands that sup­port them — chiefly to en­sure that those who like to hunt ducks have an "un­lim­ited" sup­ply of birds at their dis­pos­al. Foun­ded in 1937, the group es­pouses a philo­sophy that bears a cer­tain re­semb­lance to that of Teddy Roosevelt, the Re­pub­lic­an hunter and out­spoken con­ser­va­tion ad­voc­ate who greatly ex­pan­ded fed­er­ally pro­tec­ted lands dur­ing his pres­id­ency. The or­gan­iz­a­tion's small Wash­ing­ton of­fice, which Ever­son now heads, is made up of four re­gistered lob­by­ists and an as­sist­ant, and its dé­cor is very much "Duck Dyn­asty" meets K Street. When I vis­it, there are ducks on the walls, the couches, and the shelves — and C-SPAN on the TV.
Though some might see a con­tra­dic­tion in a group ded­ic­ated to sav­ing ducks so people can blow them out of the sky, oth­ers say the Mem­ph­is-based or­gan­iz­a­tion, which has con­served more than 13 mil­lion acres of wet­lands in North Amer­ica since its cre­ation, and boasts a mem­ber­ship of about 600,000 in the United States, is a valu­able ally on cer­tain en­vir­on­ment­al is­sues. Ken Salaz­ar, who worked with the group dur­ing his time as In­teri­or sec­ret­ary, told me that Ducks Un­lim­ited is "a uni­fy­ing force among con­ser­va­tion or­gan­iz­a­tions," be­cause it can cross par­tis­an lines and "tran­scend polit­ic­al grid­lock in Wash­ing­ton." (Those al­li­ances are in­creas­ingly valu­able to Ducks Un­lim­ited's core con­stitu­ency as well, Ever­son notes, as the num­ber of hunters in the coun­try has waned.)
"In my life­time, I've seen Ducks Un­lim­ited work all over the coun­try," Salaz­ar says, re­call­ing his ef­forts with the group to pre­serve the Dakota grass­lands and prair­ie potholes. "They are a hunt­ing or­gan­iz­a­tion," he adds, "and that's fine with me."
Ever­son her­self is the em­bod­i­ment of the span-two-worlds ap­proach. Born in Mor­gan­town, West Vir­gin­ia, she plays up a child­hood spent fish­ing and ex­plor­ing the out­doors, but she's def­in­itely more at home in Wash­ing­ton than in a duck blind. An en­vir­on­ment­al law­yer by trade, she spent four years work­ing at the In­teri­or De­part­ment's so­li­cit­ors of­fice, provid­ing leg­al ana­lys­is and policy ad­vice on mat­ters per­tain­ing to the Ever­glades and South Flor­ida eco­sys­tem. She found her­self in an of­fice full of ducks after a brief stint as a con­sult­ant, be­fore which she served as as­sist­ant at­tor­ney gen­er­al in Ken­tucky and then gen­er­al coun­sel for the Ken­tucky Fish and Wild­life Re­sources De­part­ment.
But it was her two-year ap­point­ment by the In­teri­or sec­ret­ary in 2006 — to serve as a coun­selor for Dale Hall, then head of the Fish and Wild­life Ser­vice, and now the CEO of Ducks Un­lim­ited — that would set her path to the present. The bet­ter part of a dec­ade later, Hall would de­cide he wanted to work with her again. An­noun­cing her hire in Decem­ber, Hall praised her "deep con­nec­tions in the con­ser­va­tion com­munity" and her ex­per­i­ence design­ing and im­ple­ment­ing con­ser­va­tion ad­vocacy ef­forts with gov­ern­ment­al bod­ies and non­gov­ern­ment­al stake­hold­ers.
Does Ever­son worry that she'll get bored with her new group's nar­row fo­cus? On the con­trary, she says, she's thrilled to work for an or­gan­iz­a­tion with a spe­cif­ic pur­pose. "When you have such a defined scope to your mis­sion," Ever­son ex­plains, "it's very easy to ad­voc­ate and rep­res­ent your mem­bers' in­terests."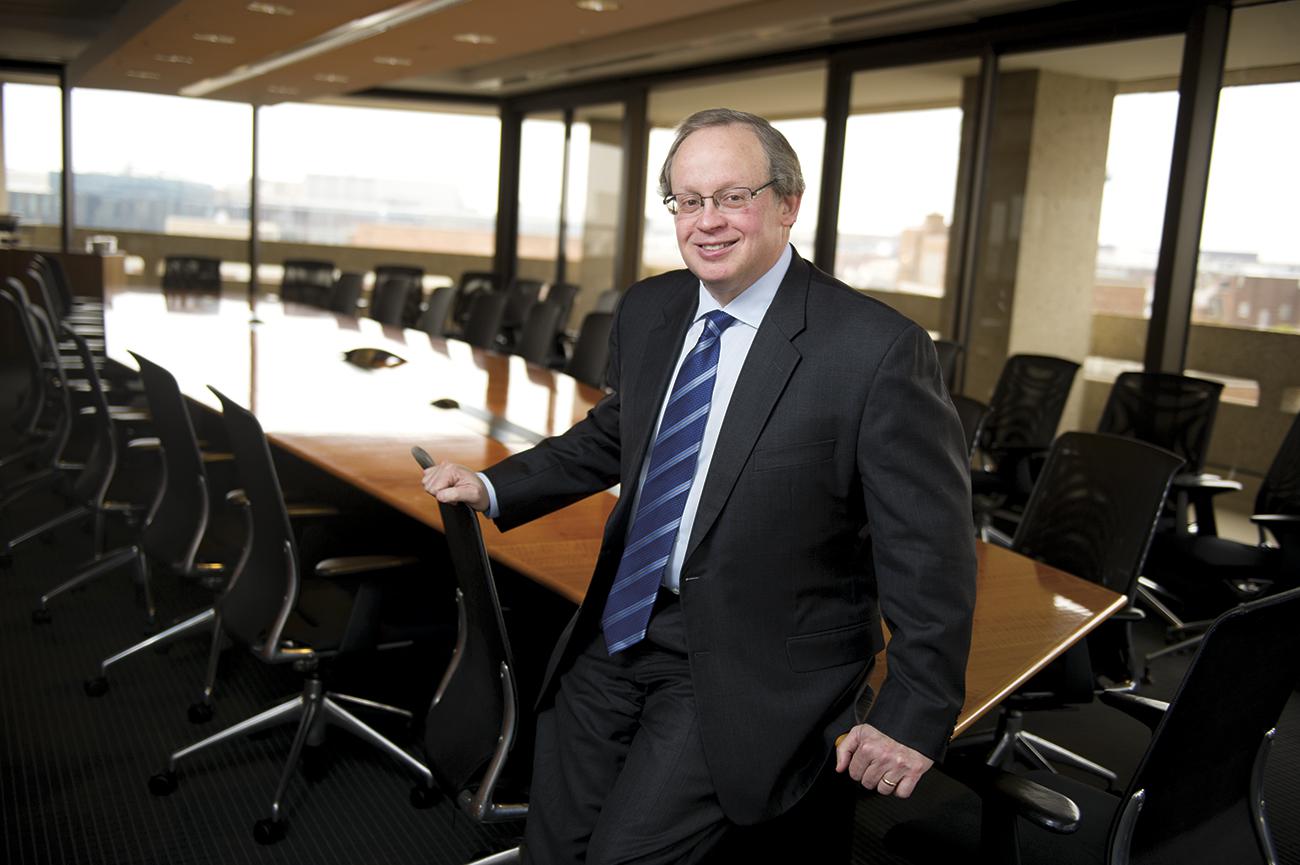 Dav­id Turet­sky re­mem­bers well the day in Janu­ary 2013 when someone hacked the gov­ern­ment's emer­gency broad­cast sys­tem. TV sta­tions blas­ted out the mes­sage that zom­bies were rising from the grave and warned the pub­lic to stay in­side. Turet­sky was the head of pub­lic safety and home­land se­cur­ity for the Fed­er­al Com­mu­nic­a­tions Com­mis­sion at the time, and he was not a happy man.
"While the mes­sage was amus­ing and people were able to dis­cern that it was false, it was a par­tic­u­lar con­cern that those sys­tems were ac­cess­ible to hack­ers," he says. "It was a spe­cial con­cern that it was a day be­fore the State of the Uni­on, be­cause I was con­cerned about that hap­pen­ing with the pres­id­ent's face on the tele­vi­sion."
Turet­sky says he aler­ted oth­er agen­cies across the gov­ern­ment, and of­fi­cials were ul­ti­mately able to identi­fy the equip­ment that had been com­prom­ised. It turned out that the de­fault pass­words provided by the sup­pli­ers hadn't been changed — which is not the kind of er­ror any­one ser­i­ous about cy­ber­se­cur­ity should make. Turet­sky's mini-"War of the Worlds" mo­ment re­af­firmed his strong be­lief in the need to teach oth­ers about the threat posed by a lax at­ti­tude to­ward cy­ber­se­cur­ity, in­clud­ing the risks to both na­tion­al se­cur­ity and the eco­nomy. In April, that con­vic­tion, coupled with the ex­pert­ise he de­veloped at the FCC, took the Para­mus, New Jer­sey, nat­ive to law firm Akin Gump.
In or­der to un­der­stand what he does for cli­ents at his new job, Turet­sky says, it helps to un­der­stand what he did in his old one. At the FCC, he was the point man on everything from restor­ing 911 ser­vices in North­ern Vir­gin­ia after they were knocked out by the 2012 derecho, to con­vin­cing net­works to open up their Wi-Fi ser­vices after the Bo­ston Mara­thon bomb­ing so people could send "I'm OK" mes­sages to their loved ones. When Hur­ricane Sandy bore down on the East Coast, Turet­sky needed to help en­sure that cell-phone com­pan­ies had fuel to keep their gen­er­at­ors op­er­at­ing and broad­casters had ac­cess to their sta­tions in evac­u­ated areas, so he slept on an air mat­tress in his FCC of­fice. "We didn't know, even in this area, what the roads would be like the next day," Turet­sky says. "The FCC chair­man did the same thing," he adds, smil­ing, "but he had a couch in his of­fice."
As a part­ner in Akin Gump's pub­lic law and policy prac­tice, Turet­sky, 57, is now bring­ing his ex­per­i­ence with tele­com­mu­nic­a­tions emer­gen­cies to the private sec­tor — spe­cific­ally, by try­ing to help his cli­ents pre­vent them. The re­cent Sony hack is a good ex­ample of why com­pan­ies should be look­ing to ree­valu­ate their cy­ber­se­cur­ity sys­tems and as­sess the risks, he says. A se­cur­ity breach can not only com­prom­ise con­sumer pri­vacy or cor­por­ate strategy; it can also com­prom­ise a busi­ness's repu­ta­tion — which is something not all com­pan­ies un­der­stand. "It's im­port­ant for com­pan­ies to get the whole pic­ture," Turet­sky says. But it is also im­port­ant, he adds, "for poli­cy­makers to un­der­stand that, just like gov­ern­ment, com­pan­ies don't have in­fin­ite re­sources and have to as­sess risks and make choices. And there are no per­fect an­swers."
Turet­sky's work isn't just about help­ing in­di­vidu­al cli­ents. While he cer­tainly knows that gov­ern­ment has a ma­jor role to play in pro­tect­ing the eco­nomy and crit­ic­al in­fra­struc­ture from cy­ber­at­tacks, he says get­ting cor­por­a­tions to take the is­sue ser­i­ously is no sec­ond­ary con­cern — not least of all be­cause most of that crit­ic­al in­fra­struc­ture is privately, not pub­licly, owned. At the FCC, he helped shape and im­ple­ment a 2013 ex­ec­ut­ive or­der through which the pres­id­ent in­creased in­form­a­tion-shar­ing and co­ordin­a­tion on crit­ic­al in­fra­struc­ture between the pub­lic and private sec­tors, but he be­lieves that much more must be done, and not all of it can be done by gov­ern­ment. "What they're talk­ing about in the pub­lic policy arena will give some more shape, will provide some more tools, but it's not a sil­ver bul­let for this prob­lem," he says. "This is go­ing to take fo­cus in the private sec­tor."
His new job will in­clude spread­ing that gos­pel and help­ing to en­sure that busi­nesses have com­pre­hens­ive cy­ber­se­cur­ity plans that in­clude edu­cat­ing their work­ers, as­sess­ing their sup­ply chains, and cre­at­ing cy­ber­se­cur­ity teams be­fore a crisis — not dur­ing one.
"This will en­able me to work on the oth­er side of the table with com­pan­ies, to try to help them en­hance cy­ber­se­cur­ity, to be ready to deal with those mo­ments when prob­lems arise," he says, "and hope­fully con­trib­ute to rais­ing read­i­ness and con­trib­ut­ing to some of the great eco­nom­ic suc­cess that is pos­sible if we can man­age this is­sue."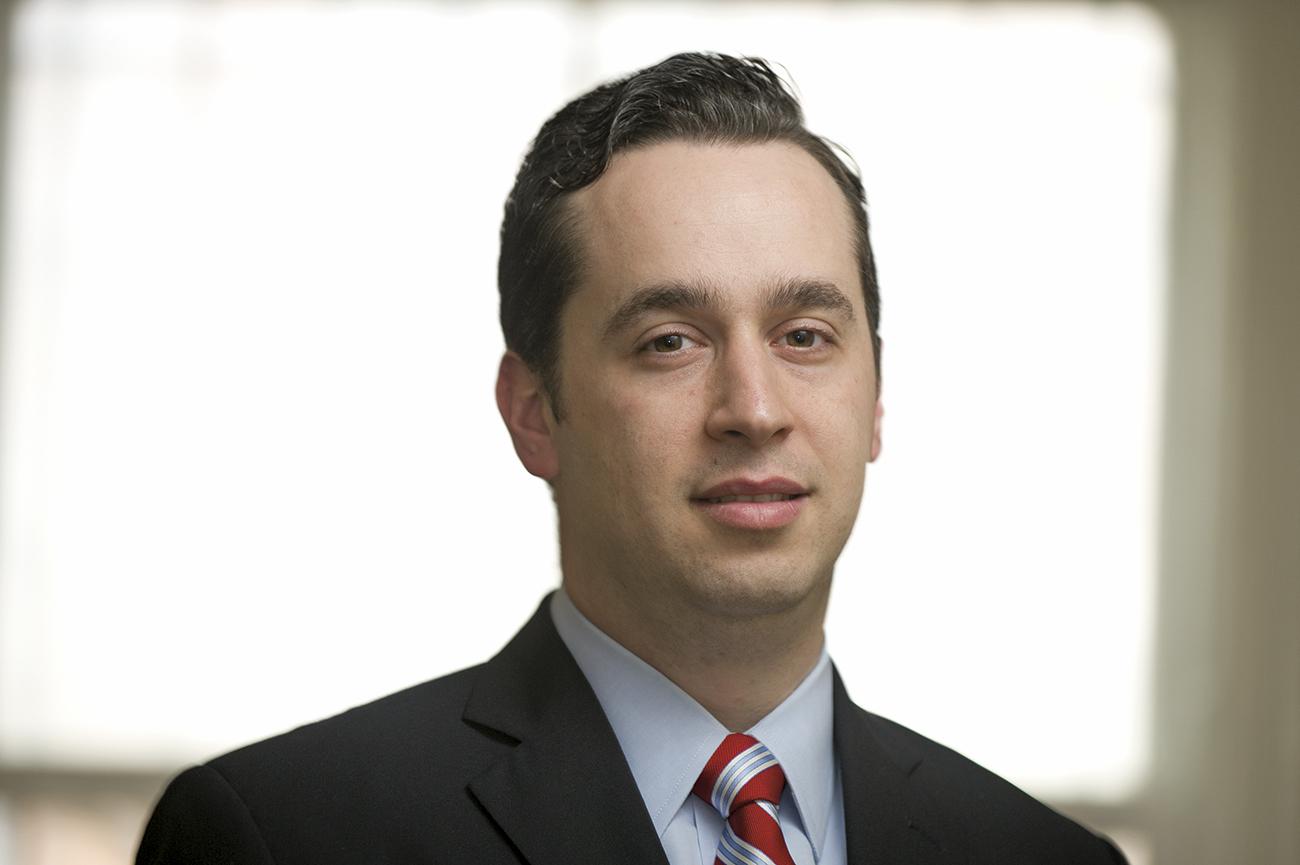 Linda Stender is a spend­er" is the tagline of one of Barney Keller's fa­vor­ite polit­ic­al ads. Jamestown As­so­ci­ates pro­duced it in 2008 for Re­pub­lic­an Le­onard Lance's New Jer­sey con­gres­sion­al cam­paign, when Keller was a young polit­ic­al op­er­at­ive. The ad played off a sim­il­ar cam­paign Jamestown had put to­geth­er for Re­pub­lic­an Mike Fer­guson, who ran against Stender in 2006. Stender lost both races. "It just shows you the power of the mes­sage that isn't just words, that de­liv­ers words in a way that con­nects with people," Keller says. "Any-one could have done an ad that said Linda Stender voted for spend­ing in­creases and tax in­creases. But I think every­one re­mem­bers that Linda Stender is a spend­er." As a new ex­ec­ut­ive vice pres­id­ent for Jamestown As­so­ci­ates, Keller will now be help­ing the Prin­ceton-based con­sult­ing group cre­ate ad­vert­ise­ments for Re­pub­lic­an can­did­ates in the 2016 elec­tion. The Mas­sachu­setts nat­ive comes to his new gig from the Club for Growth, where he was com­mu­nic­a­tions dir­ect­or.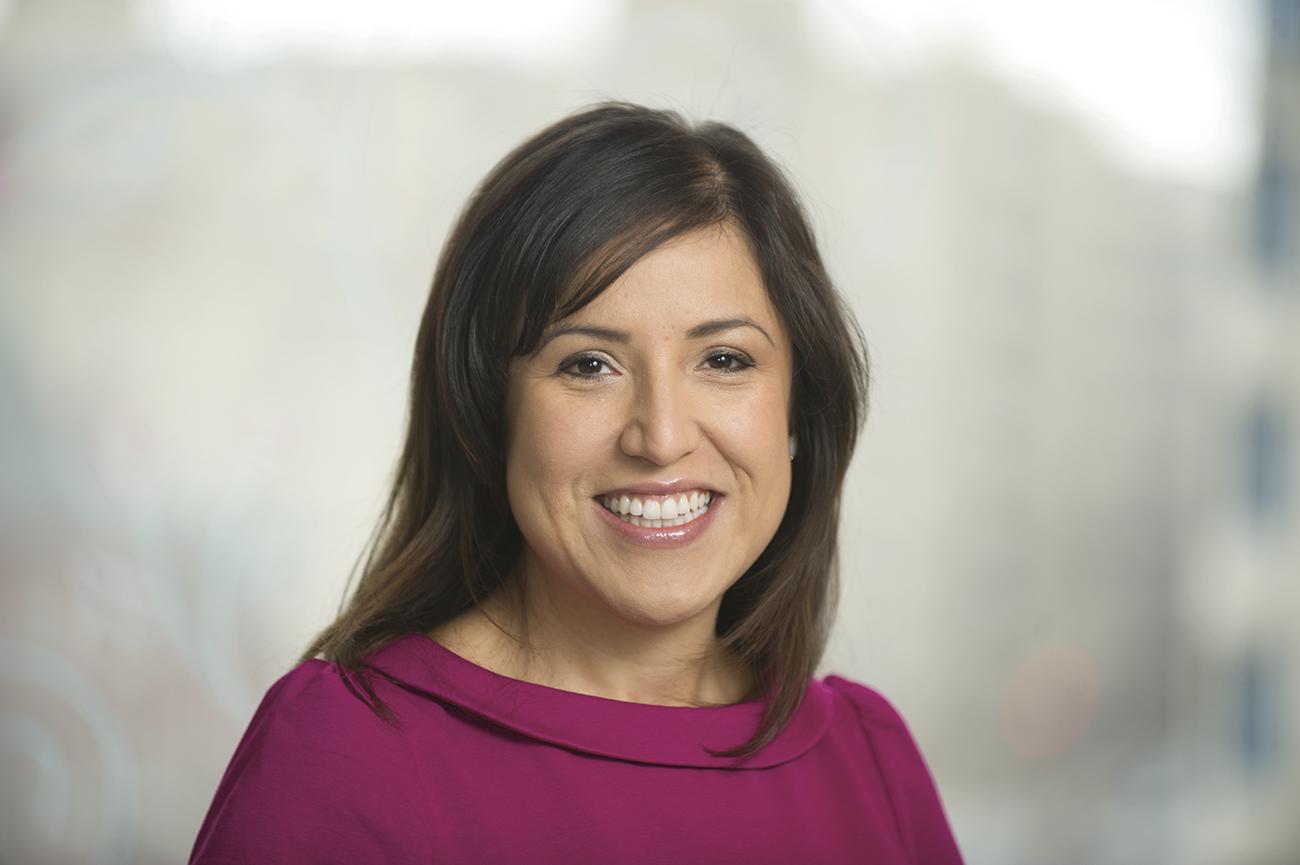 Only three weeks in­to her new job at the Raben Group, a Demo­crat­ic con­sult­ing firm, Mar­cela Salaz­ar — a former pro­du­cer for CNN, CNN en Es­pañol, and Uni­visión — put her re­port­er's cap back on to in­ter­view middle school­ers about their re­ac­tions to the movie Selma. The Raben Group had been work­ing with the March on Wash­ing­ton Film Fest­iv­al (star­ted in 2013 by Raben Group founder and pres­id­ent Robert Raben) to help send Wash­ing­ton pub­lic-school stu­dents to see the movie, as part of the "Selma For Stu­dents" fun­drais­ing ef­fort that began in New York City. With a film crew in tow, Salaz­ar, 36, was on hand to ask the kids what they thought. Their an­swers, she says, gave her goose bumps. She says one boy told her: "I didn't know that vot­ing was a law, and I didn't know that people died for that. I thought it was something you did if you wanted to. And now I know it's my right when I turn 18, and no one can take it away from me." The Chica­go nat­ive says the ex­per­i­ence re­minded her why she left the news busi­ness for a post as a prin­cip­al at the pub­lic-af­fairs shop: so she could take a stand on is­sues she cares about, and help her cli­ents do the same.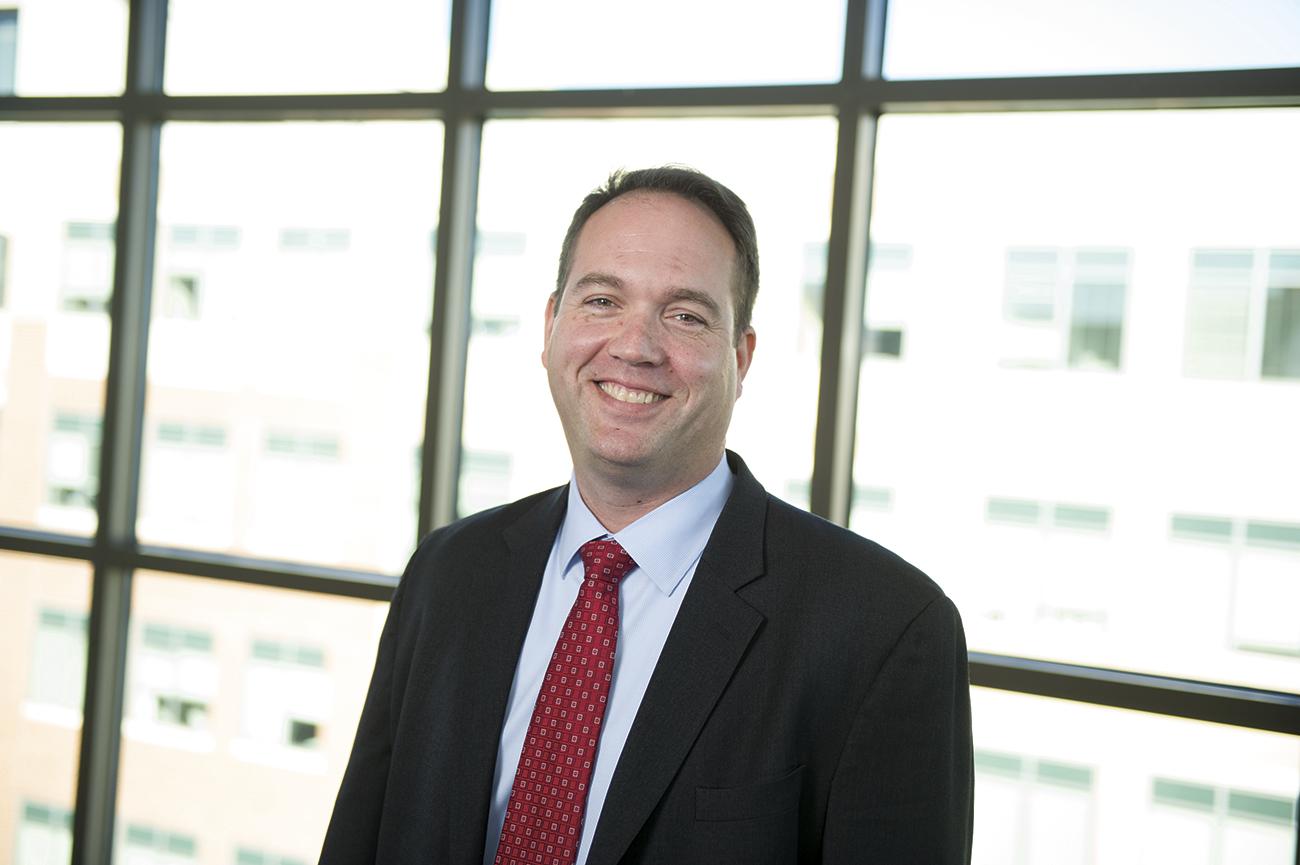 At his of­fice in Old Town Al­ex­an­dria, James Balda tells me he has re­cently star­ted to have a con­ver­sa­tion with his broth­ers that most fam­il­ies must even­tu­ally have: "How are we go­ing to make sure that our par­ents have care in the com­ing years?" It isn't sur­pris­ing that the ques­tion is on his mind these days. Last month, Balda, 43, be­came pres­id­ent of the As­sisted Liv­ing Fed­er­a­tion of Amer­ica, an in­dustry group that ad­voc­ates for the op­er­at­ors of seni­or-liv­ing com­munit­ies. Balda comes to ALFA from the Na­tion­al Res­taur­ant As­so­ci­ation, where he was seni­or vice pres­id­ent of in­nov­a­tion and busi­ness de­vel­op­ment. The Fair­fax, Vir­gin­ia, nat­ive has been an as­so­ci­ation pro­fes­sion­al for his en­tire ca­reer: "One of my best friends, his mom gave me a part-time job while I was work­ing my way through col­lege," he re­calls. "She was an of­fice man­ager at the News­pa­per As­so­ci­ation of Amer­ica. So I owe it all to her."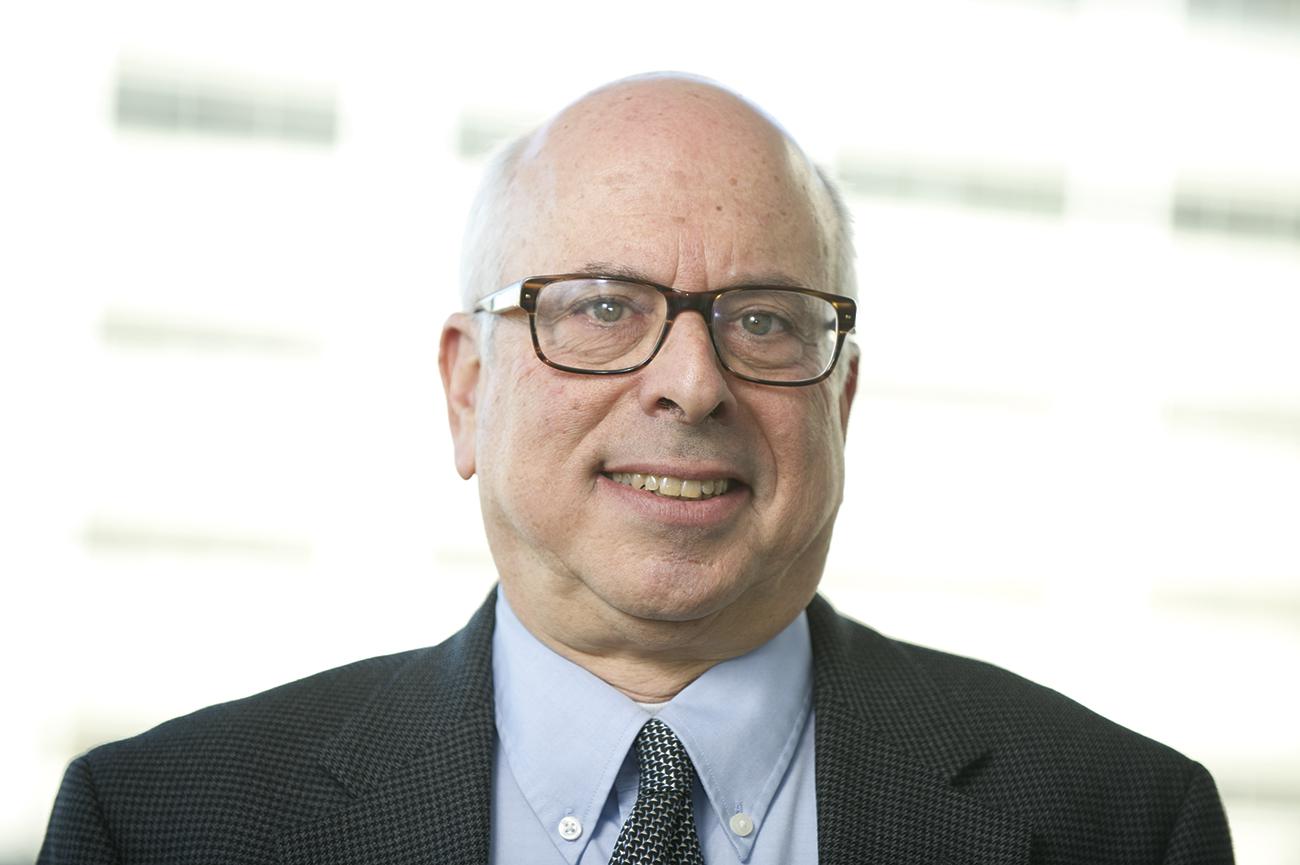 Shortly after Jack Sidorov joined the Justice De­part­ment in 1978, he began to work on the an­ti­trust law­suit that would break up tele­com gi­ant AT&T. Fast-for­ward 30 years, and Sidorov, 63, had be­come the de­part­ment's top ex­pert on pre­mer­ger no­ti­fic­a­tion law — an area that deals with what in­form­a­tion com­pan­ies must provide to DOJ and the Fed­er­al Trade Com­mis­sion when seek­ing to merge. It may be an area of law that few people find in­ter­est­ing, Sidorov says, but those who do find it very in­ter­est­ing. And al­though he re­cently left the Justice De­part­ment to join law firm Lowen­stein Sand­ler, that's ap­par­ently still the case for him: In his new job as a seni­or coun­sel in the firm's Wash­ing­ton of­fice, Sidorov will con­tin­ue to prac­tice an­ti­trust law — just from the oth­er side of the fence.
Des­pite his long ca­reer, Sidorov says one of his proudest ac­com­plish­ments dates back to the days be­fore he passed the bar. The Long Is­land nat­ive says when he was a stu­dent at Har­vard Law School, he foun­ded the World Stick­ball As­so­ci­ation — an in­tra­mur­al league for base­ball's urb­an sib­ling.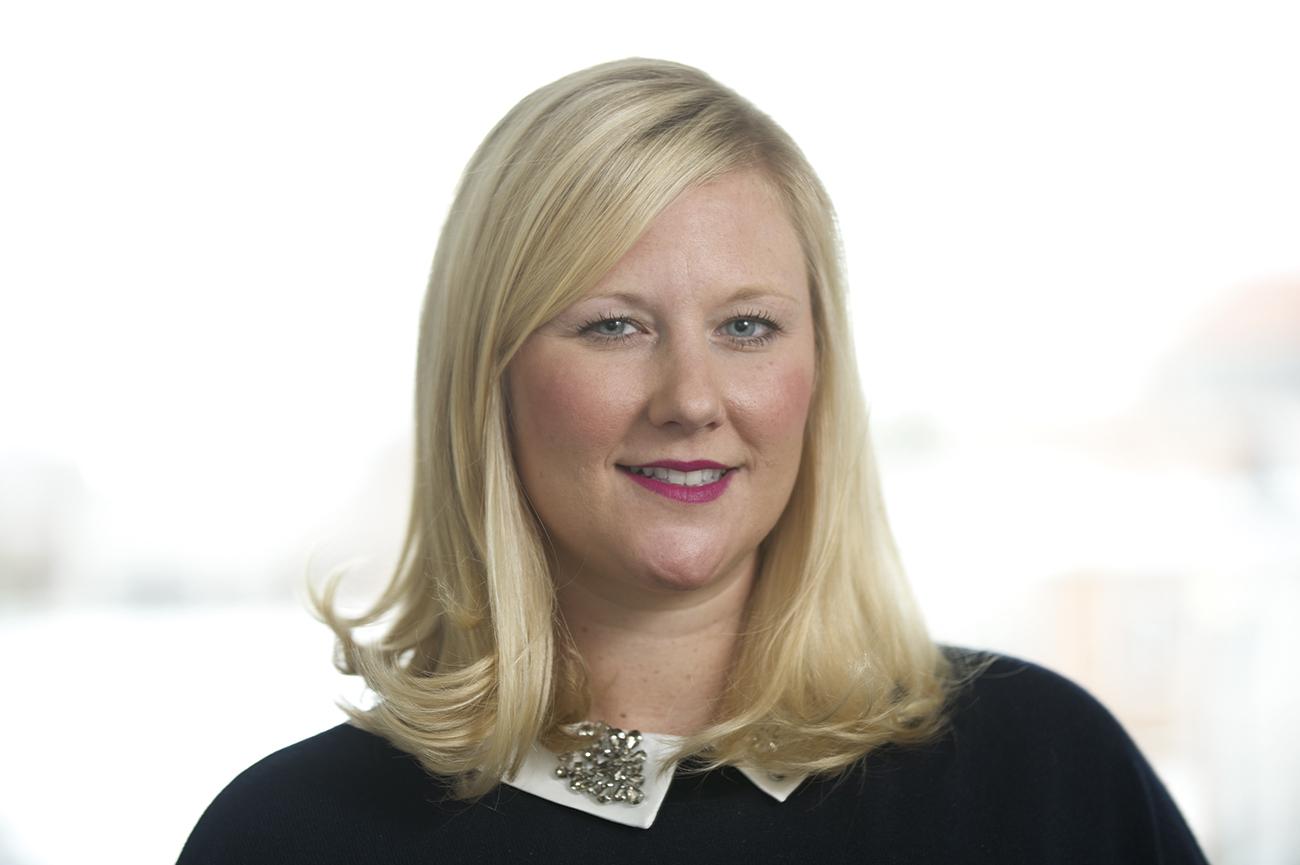 Missy Kur­ek, 33, will stay on as deputy ex­ec­ut­ive for fin­ance at the Demo­crat­ic Con­gres­sion­al Cam­paign Com­mit­tee for an­oth­er cam­paign cycle, the com­mit­tee an­nounced re­cently. She will also main­tain her role as a close ad­viser to Nancy Pelosi — which means she will con­tin­ue to be able to do one of the things she likes best about her job: travel around the coun­try with the House minor­ity lead­er to con­vince wo­men to throw their hats in­to the ring. "I re­mem­ber think­ing my mom should run for Con­gress after I got in­volved in polit­ics, be­cause she was such a good ne­go­ti­at­or," the Texas nat­ive says. Her mom kept the peace in a "chaot­ic" house­hold of five chil­dren — four boys and one girl — over­saw the fam­ily's fin­ances, and fed every­one all at once, she re­calls. Ac­com­plish­ing these tasks re­quires dip­lomacy and em­pathy, Kur­ek says — pre­cisely the kind of qual­it­ies she be­lieves mem­bers of the House need to suc­ceed.