De­borah Rut­ter is the pres­id­ent of the Kennedy Cen­ter for the Per­form­ing Arts. (Chet Suss­lin)The Kennedy Cen­ter's new pres­id­ent be­lieves the per­form­ing arts of­fer an­swers as well as en­ter­tain­ment.
It's a bit­ter cold day when we meet, but it feels like spring come early com­pared with the win­ters she's used to, De­borah Rut­ter tells me. Rut­ter moved to Wash­ing­ton last sum­mer to be­come pres­id­ent of the John F. Kennedy Cen­ter for the Per­form­ing Arts — the first wo­man to hold that title. She came from Chica­go, where she spent nearly 11 years as pres­id­ent of the Chica­go Sym­phony Or­ches­tra, but she didn't come to D.C. for the balmy Feb­ru­ary weath­er. She did it, she says, be­cause she wants the per­form­ing arts to be part of the solu­tion to the prob­lems fa­cing the coun­try, and she be­lieves the Kennedy Cen­ter is the per­fect in­sti­tu­tion to lead that con­ver­sa­tion.
"I be­lieve that through art — and, in my world, the per­form­ing arts — we have the abil­ity to speak to people more au­then­tic­ally, and in a way that is through their heart as well as their head," she says. She tells me that bul­ly­ing and vi­ol­ence brought on by mis­un­der­stand­ing are just two ex­amples of areas where she be­lieves the per­form­ing arts can change lives.
"The reas­on I came here is be­cause I want our edu­ca­tion pro­grams and I want our com­munity pro­grams to be sup­port­ing the "¦ tra­di­tion­al pro­grams in mak­ing a state­ment to our lead­ers — the world's most power­ful lead­ers — that they must and should in­clude us," she says. "There is a way to in­volve the arts as a tool." At the end of her im­pas­sioned mono­logue, she laughs: "Sorry, do you think I care about that?"
In­teg­rat­ing her own pas­sions and am­bi­tions with all that she has in­her­ited will be one of Rut­ter's ma­jor tasks as the artist­ic and ad­min­is­trat­ive dir­ect­or of the na­tion's busiest per­form­ing arts cen­ter, which hosts some 3,000 events an­nu­ally, from op­era to mod­ern dance, as well as nu­mer­ous edu­ca­tion pro­grams. And Rut­ter's pre­de­cessor Mi­chael Kais­er left her a little something else to do as well — over­see a $100 mil­lion ex­pan­sion pro­ject that will add new re­hears­al, per­form­ance, and classroom spaces to the fa­cil­ity. The pro­ject, which is set to be com­pleted on May 29, 2017 — the 100th an­niversary of Pres­id­ent Kennedy's birth — will cre­ate in­door and out­door spaces over­look­ing the Po­tom­ac River to com­ple­ment the cur­rent marble edi­fice, and Rut­ter says she be­lieves the ad­di­tions will help her make the per­form­ing arts, and the artist­ic pro­cess in par­tic­u­lar, more ac­cess­ible to a wider audi­ence.
"I want to think about ways to use the ex­pan­sion pro­ject to bring audi­ences closer to­geth­er with artists, so that while it may not be dir­ect par­ti­cip­a­tion, there's a sense of in­tim­acy, un­der­stand­ing, and com­mu­nic­a­tion between the artist — the cre­at­or — and the par­ti­cipant or the audi­ence mem­ber," she says. Rut­ter has already taken steps to­ward that goal by ap­point­ing Ma­son Bates, a highly ac­com­plished com­poser and DJ, to be the cen­ter's first ever com­poser-in-res­id­ence. He is also one of the artists who will con­trib­ute to a new series next sea­son — un­veiled by Rut­ter earli­er this week — that aims to tran­scend tra­di­tion­al genres; it even in­cludes a fest­iv­al ded­ic­ated to skate­board­ing.
Rut­ter, 58, grew up in Cali­for­nia, and she comes across dur­ing our con­ver­sa­tion as both en­er­get­ic and down-to-earth. She tells me she dis­covered mu­sic in the pub­lic schools of Los Angeles, when one of her teach­ers asked, "What in­stru­ment will you play?" The word "will" made it in­ev­it­able and filled Rut­ter with con­fid­ence, she re­calls. She still has the vi­ol­in she chose.
The self-de­scribed cul­tur­al om­ni­vore stud­ied mu­sic and Ger­man at Stan­ford Uni­versity and earned an MBA from the Uni­versity of South­ern Cali­for­nia. She began her pro­fes­sion­al ca­reer at the Los Angeles Phil­har­mon­ic be­fore go­ing on to head the Los Angeles Cham­ber Or­ches­tra, the Seattle Sym­phony, and fi­nally the Chica­go Sym­phony Or­ches­tra, where she earned a repu­ta­tion for be­ing as fin­an­cially savvy as she was artist­ic­ally in­clined, and was cred­ited with breath­ing new life in­to the or­gan­iz­a­tion.
She says she has been struck dur­ing her first six months on the job by how much Wash­ing­ton's repu­ta­tion for con­ser­vat­ive taste seems to be un­deserved. "What's really ex­traordin­ary here is the curi­os­ity, the in­tel­lect, and the … the open­ness, to what we are present­ing," she says. "That means we have a great op­por­tun­ity for push­ing bound­ar­ies." The part of the job she's en­joy­ing most? At­tend­ing per­form­ances, of course. She goes to shows three or four nights a week on av­er­age, she says — both for art's sake and to mingle with donors and audi­ence mem­bers — but with all that goes on at the Kennedy Cen­ter, she could eas­ily go "14 nights a week," she jokes. "It's a little bit like a be­ing a kid in the candy shop, but only bet­ter, be­cause there is no low after the high of the candy. It just builds on it and stays with you."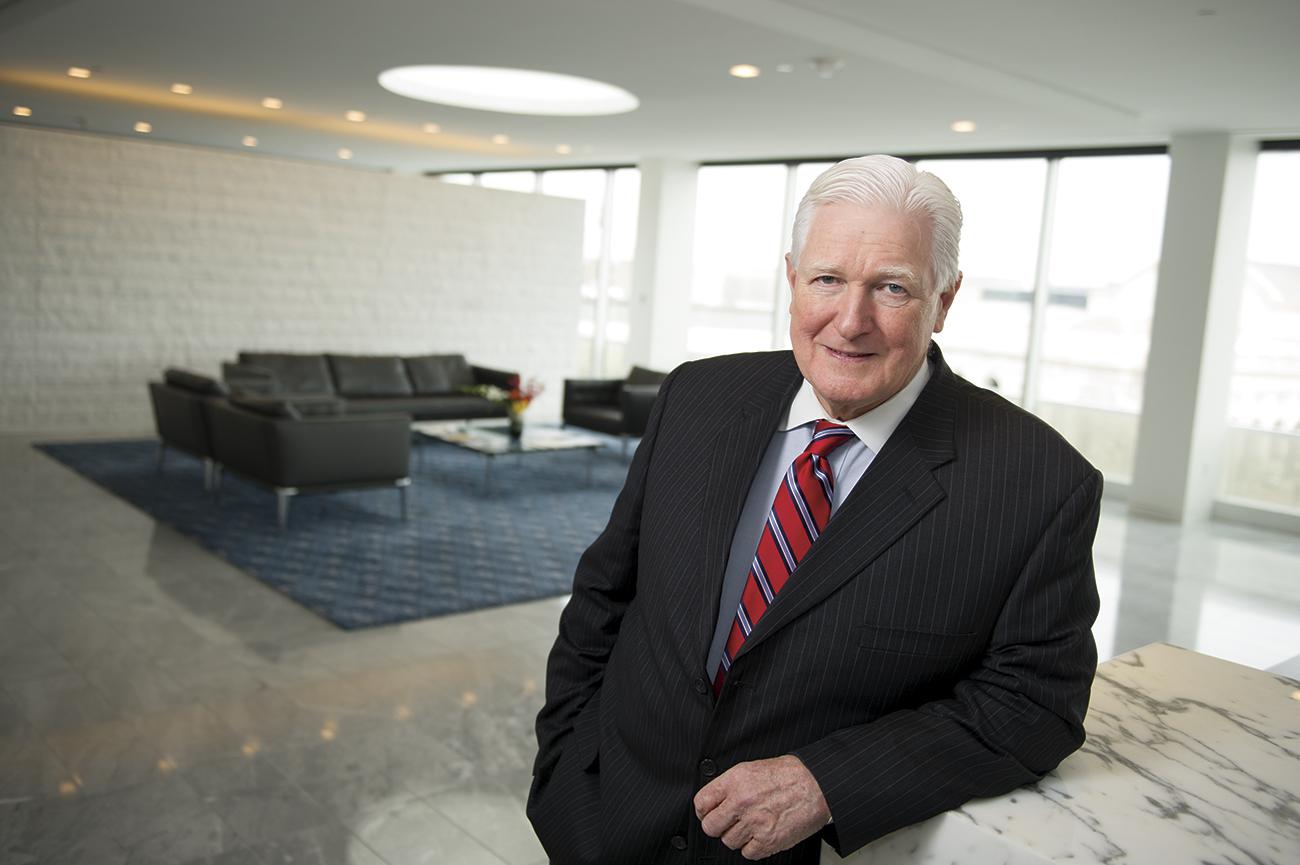 Former Rep. Jim Mor­an is the seni­or le­gis­lat­ive ad­viser for Mc­Der­mott Will & Emery. (Chet Suss­lin)The former mem­ber of Con­gress on why he likes lob­by­ists, even though he's in no hurry to re­gister as one.
No!" ex­claims Jim Mor­an, when I ask him wheth­er he misses Con­gress. "I don't miss it at all." But per­haps that's a bit of an over­state­ment. The former Vir­gin­ia law­maker, who re­tired at the end of last year, finds the vot­ing no­ti­fic­a­tions he's still re­ceiv­ing on his phone in Feb­ru­ary "kind of a nice re­min­is­cence." And, as we sit in a con­fer­ence room at Mc­Der­mott Will & Emery, the law firm where he just be­came a seni­or le­gis­lat­ive ad­viser, Mor­an tells me it's just fine with him that he's barred from re­gis­ter­ing as a lob­by­ist for a year. The one­time mara­thon run­ner says he's still us­ing the con­gres­sion­al gym — a perk he'd have to give up if he made his mar­riage with K Street of­fi­cial.
Not that there'd be any­thing wrong with that. "Mem­bers should be re­war­ded for the know­ledge and the ex­per­i­ence that they've gained," he tells me. "And even be­ing a lob­by­ist doesn't mean that you are do­ing any­thing wrong. Of­ten­times, it means that you are fight­ing for the things you care about." In Con­gress, the Demo­crat rep­res­en­ted Vir­gin­ia's 8th Dis­trict, which in­cludes Ar­ling­ton County, and he tells me that lob­by­ists "work hard" and "know their is­sues" (pre­sum­ably wheth­er they're of­fi­cially re­gistered or not). In Mor­an's new job, his is­sues will in­clude sus­tain­able en­ergy, which he cham­pioned as chair­man of the House In­teri­or and En­vir­on­ment Ap­pro­pri­ations Sub­com­mit­tee, and de­fense, among oth­ers.
The son of a pro­fes­sion­al foot­ball play­er, Mor­an, 69, was raised out­side of Bo­ston, the eld­est of sev­en chil­dren. Dur­ing his 24 years in Con­gress, he de­veloped a repu­ta­tion for be­ing out­spoken and quick-tempered, but also able to work across the aisle. Al­though he was reelec­ted in 2012 with nearly 65 per­cent of the vote, he de­cided not to run again in 2014. He says he be­came fed up with the par­tis­an­ship and the pre­dict­ab­il­ity of the le­gis­lature. "To walk on the floor like a herd of sheep, you see what the lead­er of your party wants you to do and you vote along with 200 oth­er mem­bers," Mor­an says. "What kind of a life is that?" In­deed, Mor­an was at times a way­ward sheep: He was among those Demo­crats who op­posed the 1996 De­fense of Mar­riage Act and the 2010 ex­ten­sion of the Bush tax cuts. He tells me his greatest ac­com­plish­ments in Con­gress in­clude not only bills he helped to pass, but also votes he cast against oth­ers.
Why did he choose Mc­Der­mott? "I really wanted an en­vir­on­ment where I could learn more things, and this firm just gets in­to so many things that are of in­terest to me," he says. There is something else he ad­mits he misses about Con­gress, though: his friends. Up on the Hill, he says, "There were so many people I was fond of." For­tu­nately, his new of­fice is across the street from the Cap­it­ol.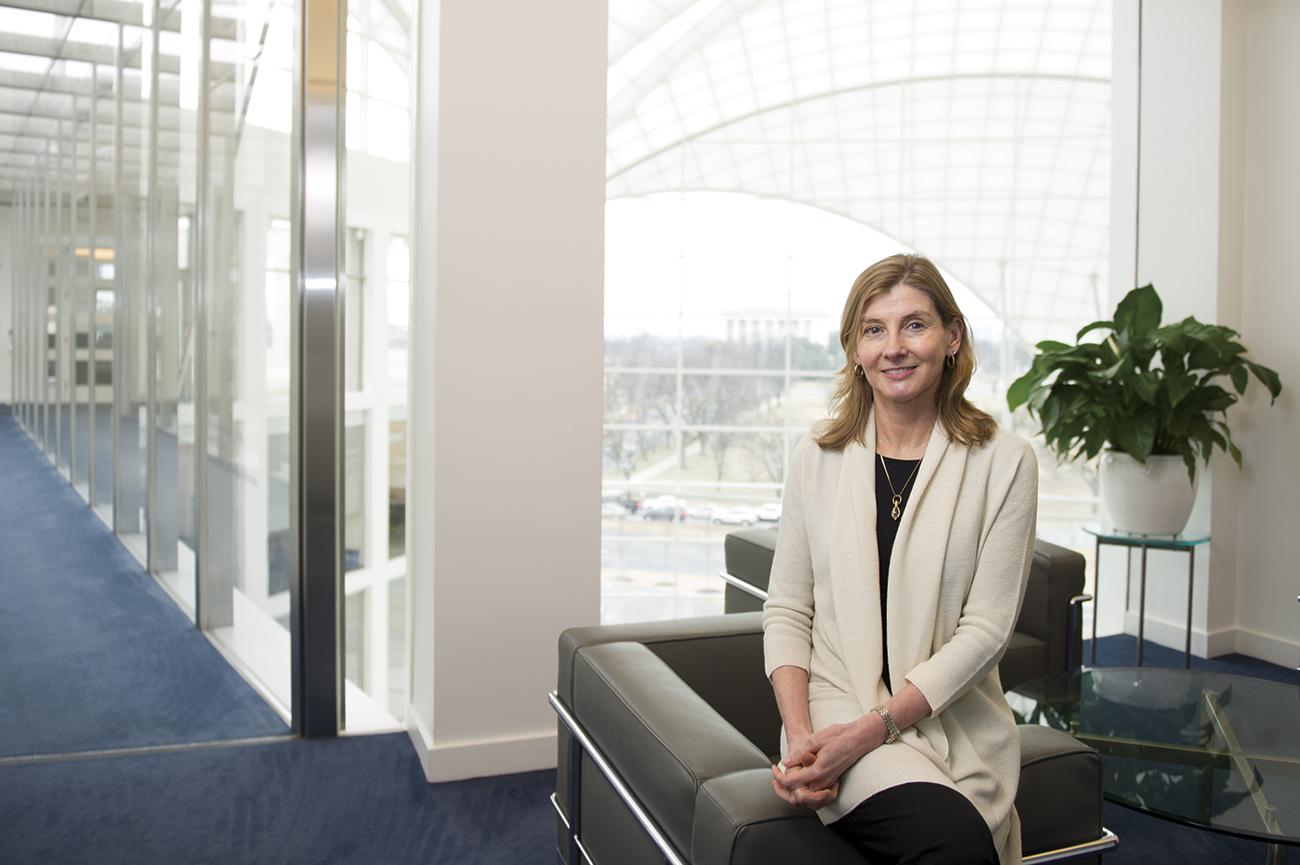 When school groups come to Wash­ing­ton, says Nancy Lind­borg, "they see all these me­mori­als to vari­ous wars on the Mall. And then," she adds, "they come here." Lind­borg is the new pres­id­ent of the United States In­sti­tute of Peace — which de­scribes it­self as "an in­de­pend­ent, non­par­tis­an in­sti­tu­tion es­tab­lished and fun­ded by Con­gress to in­crease the na­tion's ca­pa­city to man­age in­ter­na­tion­al con­flict without vi­ol­ence," and which has its headquar­ters dir­ectly across from the Na­tion­al Mall. When I in­ter­view her in her corner of­fice, which over­looks the Lin­coln Me­mori­al and sits kitty-corner to the me­mori­al to the Vi­et­nam War, Lind­borg has been on the job only one week, and the task be­fore her is un­doubtedly mo­nu­ment­al.
Es­tab­lished un­der Ron­ald Re­agan by an act of Con­gress in 1984, the in­sti­tute com­prises the main of­fice in Wash­ing­ton plus a hand­ful of per­man­ent field of­fices in coun­tries in­clud­ing Afgh­anistan, Pakistan, and Ir­aq. In ad­di­tion, staffers travel on field mis­sions to na­tions across the globe, from Colom­bia to South Su­dan. The in­sti­tute's pro­jects range from a re­cent tar­geted ef­fort to pro­mote peace­ful elec­tions through sup­port of com­munity ra­dio and street art in Afgh­anistan, to a glob­al push to train mil­it­ary and civil lead­ers to be bet­ter me­di­at­ors and ne­go­ti­at­ors. Lind­borg, 57, will lead a staff of nearly 350 and will work closely with the bi­par­tis­an board of dir­ect­ors to de­term­ine the broad­er dir­ec­tion of the in­sti­tute.
Lind­borg came to USIP from the U.S. Agency for In­ter­na­tion­al De­vel­op­ment's Bur­eau for Demo­cracy, Con­flict, and Hu­man­it­ari­an As­sist­ance, where she led crisis-pre­ven­tion ef­forts in re­sponse to situ­ations as dis­par­ate as un­rest in Syr­ia and the out­break of Ebola in Guinea and Si­erra Le­one. Be­fore that, she spent 14 years at glob­al-aid agency Mercy Corps, in­clud­ing six as its pres­id­ent. It was at Mercy Corps, she says, that she learned how long it can take for a re­gion to get out of con­flict — and how com­plex an equa­tion it can be for peace to really take hold. "In both Mercy Corps and at DCHA, I spent a lot of time on re­sponse to vi­ol­ent con­flict," she says. Now at USIP, she hopes she'll be able to help pop­u­la­tions get out ahead of their prob­lems, an ap­proach she calls "fo­cus­ing on the up­stream."
While the chal­lenges are daunt­ing, the hope of help­ing to re­solve those con­flicts — or bet­ter yet, get ahead of them — is enough to keep Lind­borg go­ing. And it's why she has stayed in Wash­ing­ton. The Min­nesota nat­ive tells me that when first moved to D.C. for a job in polit­ics sev­er­al dec­ades ago, she thought she'd be gone with­in the year. In­stead, she found her­self hooked: Here was a city "filled with people who care deeply about mak­ing good things hap­pen in the world. And what's more won­der­ful than that?"
Rep. Bar­bara Lee of Cali­for­nia, the lone mem­ber of Con­gress to vote against the Au­thor­iz­a­tion for the Use of Mil­it­ary Force passed after 9/11, has called USIP "an im­port­ant pub­lic in­sti­tu­tion" with "ef­fect­ive strategies to pro­mote our na­tion­al se­cur­ity," and she even in­tro­duced le­gis­la­tion in the last Con­gress to take the in­sti­tu­tion "one step for­ward," by es­tab­lish­ing a full-scale fed­er­al De­part­ment of Peace­build­ing. Not every peacen­ik is a fan of the in­sti­tute, however; asked for an opin­ion on USIP, Medea Ben­jamin, founder of an­ti­war group Code­Pink, replied, "If the U.S. In­sti­tute for Peace did a great job, we wouldn't be in­volved in so many wars." Which raises the ques­tion: How does one define suc­cess when one's job is es­sen­tially to change the world, and pos­sibly even hu­man nature? Lind­borg smiles. "I'd like you to come back to me in six months, when I have a bet­ter sense of that," she says.
Over a beer — at a loc­al brew­ery, of course — Katie Mar­is­ic tells me how lucky she feels to be the Brew­ers As­so­ci­ation's first em­ploy­ee in Wash­ing­ton. As the new fed­er­al af­fairs man­ager for the Col­or­ado-based trade group, which rep­res­ents the rap­idly grow­ing craft-brew in­dustry, Mar­is­ic, 33, will lobby Con­gress on le­gis­la­tion such as the Small BREW Act, which would provide tax breaks to craft brew­er­ies. Be­fore she joined the group last month, Mar­is­ic was a vice pres­id­ent for polit­ic­al af­fairs at the Na­tion­al As­so­ci­ation of Fed­er­al Cred­it Uni­ons, and she tells me cred­it uni­ons and craft brew­ers aren't as dif­fer­ent as one might think: They share "the con­sumer de­mand for something on the loc­al level," she says. The Pennsylvania nat­ive says she owes her ap­pre­ci­ation of craft beer to her fath­er, who would drag his fam­ily to the loc­al brew­ery on every va­ca­tion — a tra­di­tion she keeps alive when she travels today.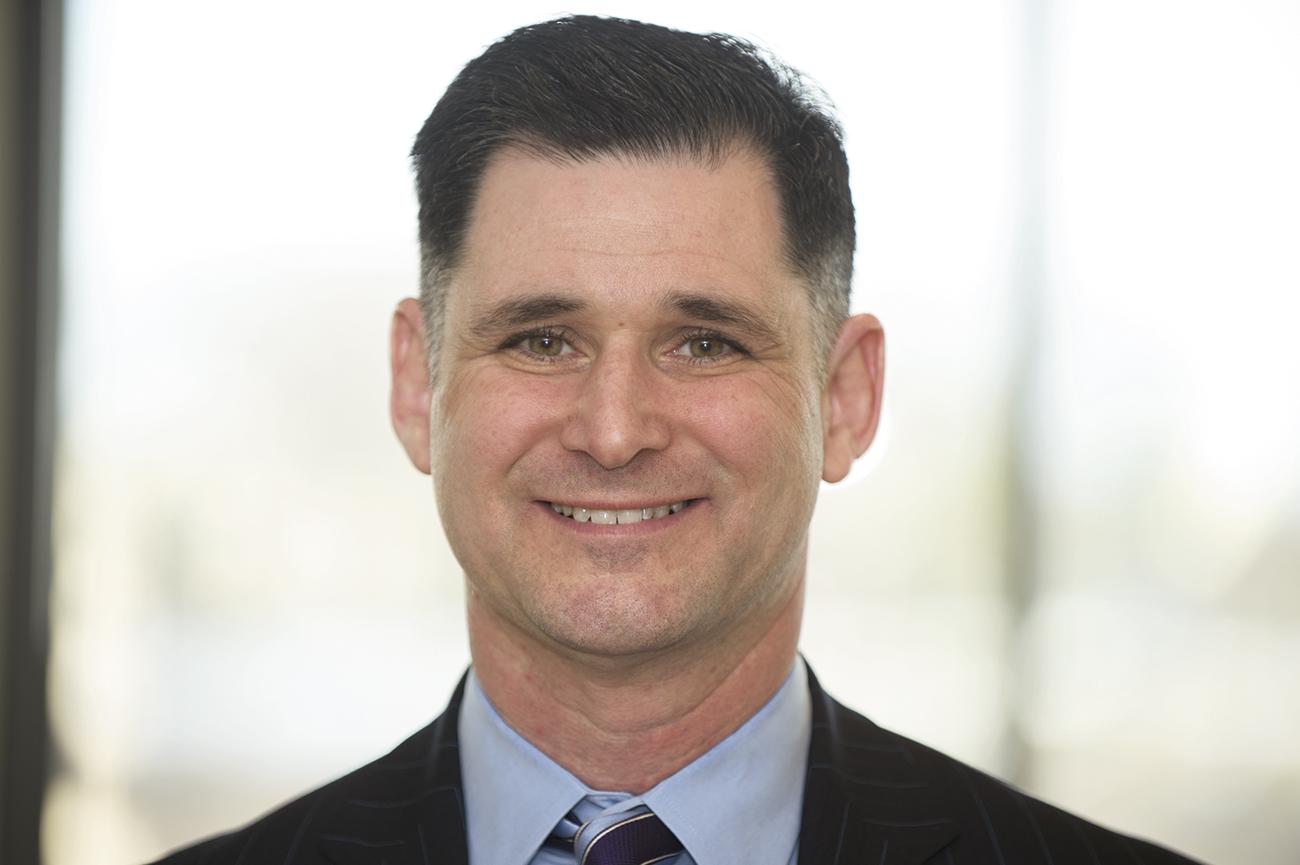 Greg Aron­in and I meet dur­ing Rare Dis­ease Week on Cap­it­ol Hill, an an­nu­al event run by ad­voc­ates to draw le­gis­lat­ors' at­ten­tion to such ill­nesses and con­di­tions. It is a co­in­cid­ence, but a fit­ting one: Last month, after more than a dec­ade of lead­ing vari­ous gov­ern­ment af­fairs op­er­a­tions for John­son & John­son, the Chica­go nat­ive joined Mara­thon Phar­ma­ceut­ic­als, which spe­cial­izes in mak­ing drugs for hard-to-treat ail­ments most people have nev­er heard of. As vice pres­id­ent of gov­ern­ment af­fairs, Aron­in, 43, will es­tab­lish a Wash­ing­ton pres­ence for the firm, which is owned by his older broth­er and em­ploys about 100 people. Aron­in will lobby on Food and Drug Ad­min­is­tra­tion re­forms that pro­mote re­search in­to rare dis­eases and stream­line the ap­prov­al pro­cess for drugs that treat them. And he says he has already had an op­por­tun­ity to in­ter­act with pa­tients and their fam­il­ies — the people he and his new em­ploy­er hope to help.
Cor­rec­tion: An earli­er ver­sion of this story mis­char­ac­ter­ized Greg Aron­in's lob­by­ing on FDA re­forms.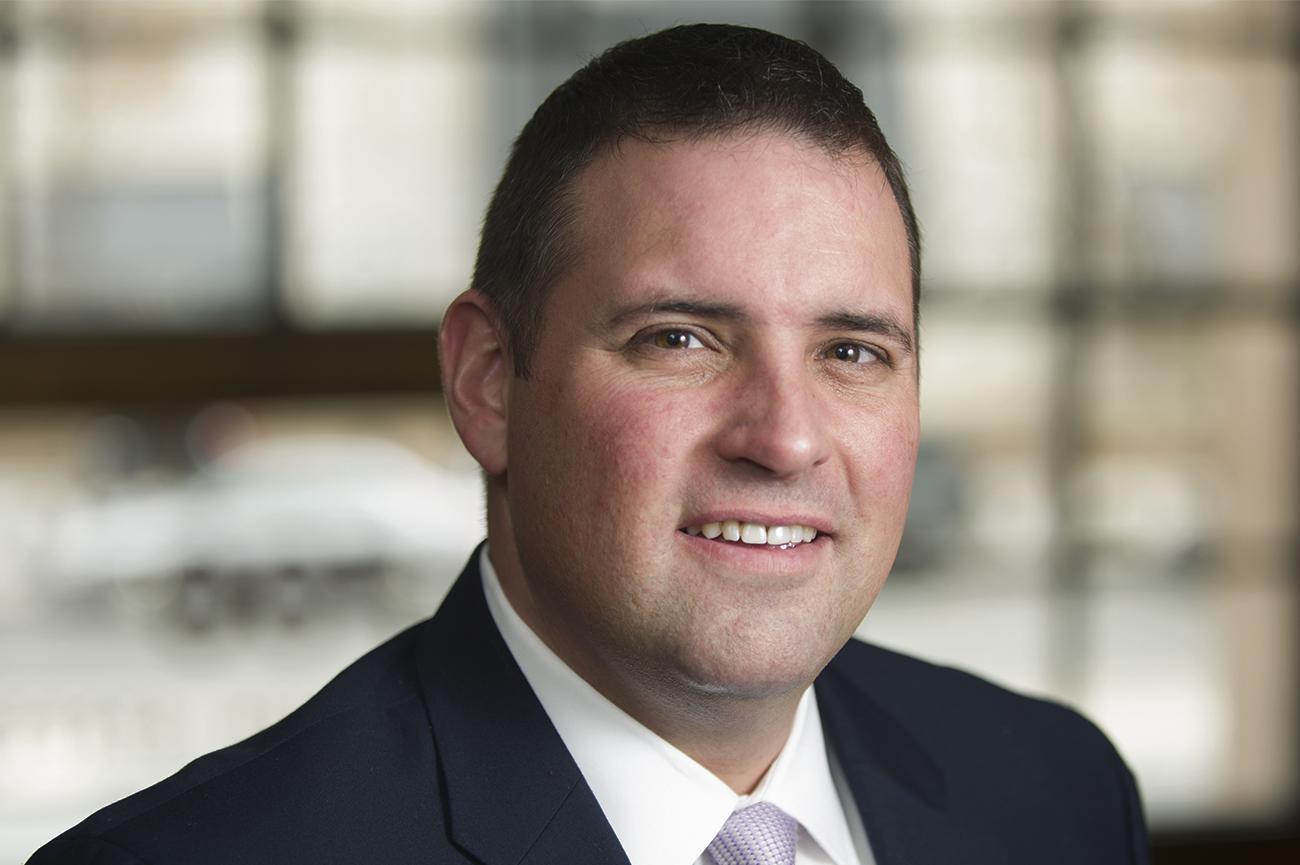 As deputy staff dir­ect­or for the House Rules Com­mit­tee un­der Chair­man Pete Ses­sions, Town­er French, 36, helped to make count­less de­term­in­a­tions about how vari­ous bills should pro­ceed on the House floor. Last month, French, who spent 15 years on the Hill, took his deep un­der­stand­ing of the le­gis­lat­ive pro­cess — and his in­sights in­to the House Re­pub­lic­an lead­er­ship — to Cap­it­ol Coun­sel, a fast-rising K Street lobby shop with cli­ents in­clud­ing Wal­mart, Ex­xon­Mobil, and JP­Mor­gan Chase. Born in Wash­ing­ton and raised in nearby Ger­man­town, Mary­land, French tells me that grow­ing up in the metro area had an im­pact on him. "I got in­doc­trin­ated in more polit­ic­al talk out of the gate than most oth­ers would," he says. As a prin­cip­al at Cap­it­ol Coun­sel, French will be­gin with a fo­cus on health care, but he adds that he in­tends to play the field. "It's al­ways been pretty fun for me to do a vast vari­ety of work."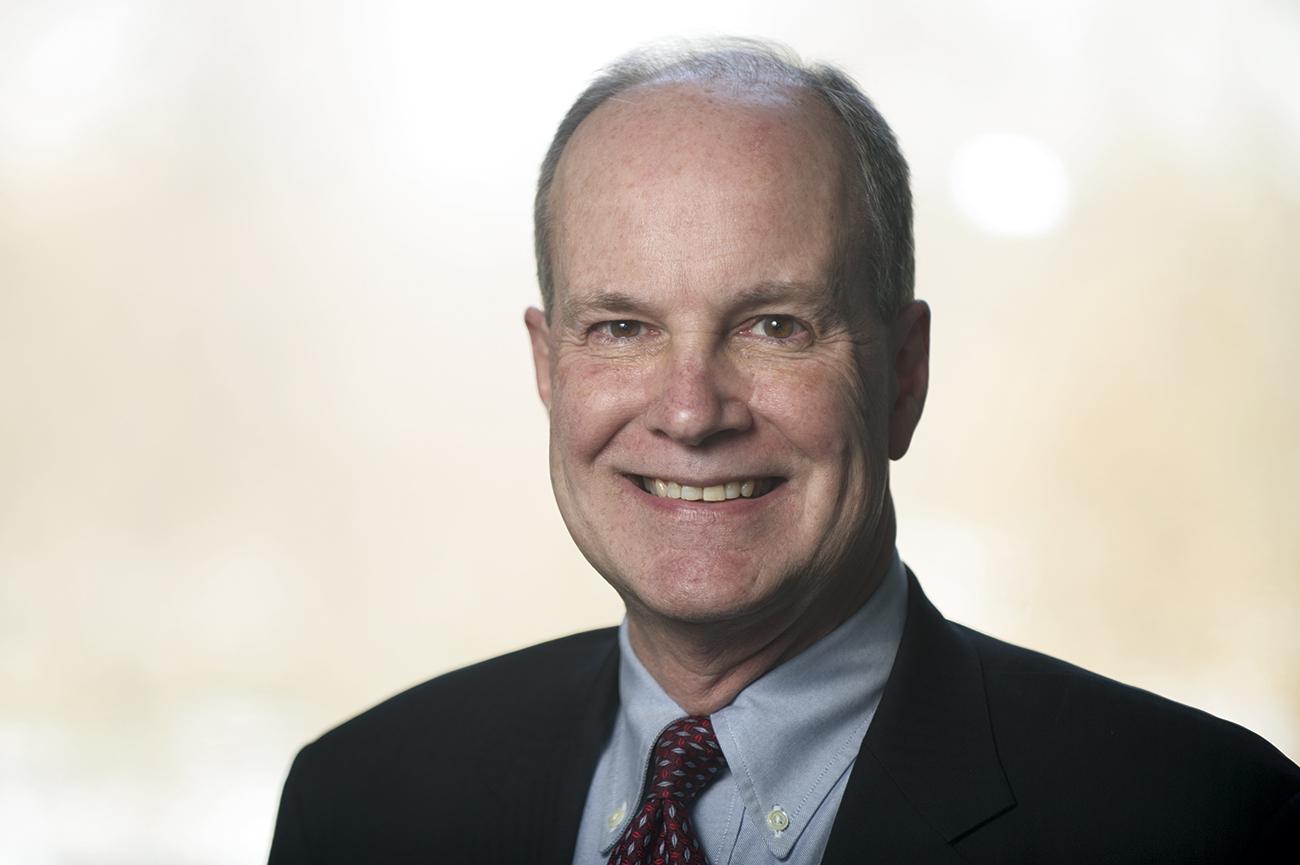 After sev­en years at law firm Hogan Lov­ells, Re­id Stuntz, 62, used a simple test to de­term­ine what he should do next: "Would I still do it if I won the lot­tery?" The idea he settled on — open­ing his own lob­by­ing shop — passed with fly­ing col­ors. Be­fore his stint at Hogan Lov­ells, the Wash­ing­ton nat­ive was staff dir­ect­or to former Rep. John Din­gell, both at the Over­sight and In­vest­ig­a­tions Sub­com­mit­tee and at the full House En­ergy and Com­merce Com­mit­tee; at Stuntz Strategies, he'll use that ex­per­i­ence to help busi­nesses nav­ig­ate con­gres­sion­al in­vest­ig­a­tions and lobby on is­sues be­fore the power­ful com­mit­tee. The en­deavor is still tak­ing shape, but Stuntz says he likes work­ing for him­self and hav­ing the flex­ib­il­ity to fo­cus on few­er cli­ents. He's also happy to be back in and around the Ray­burn Build­ing. "Oh, I love the Hill so much," he says. "The in­ter­sec­tion of people, polit­ics, and policy is end­lessly fas­cin­at­ing."