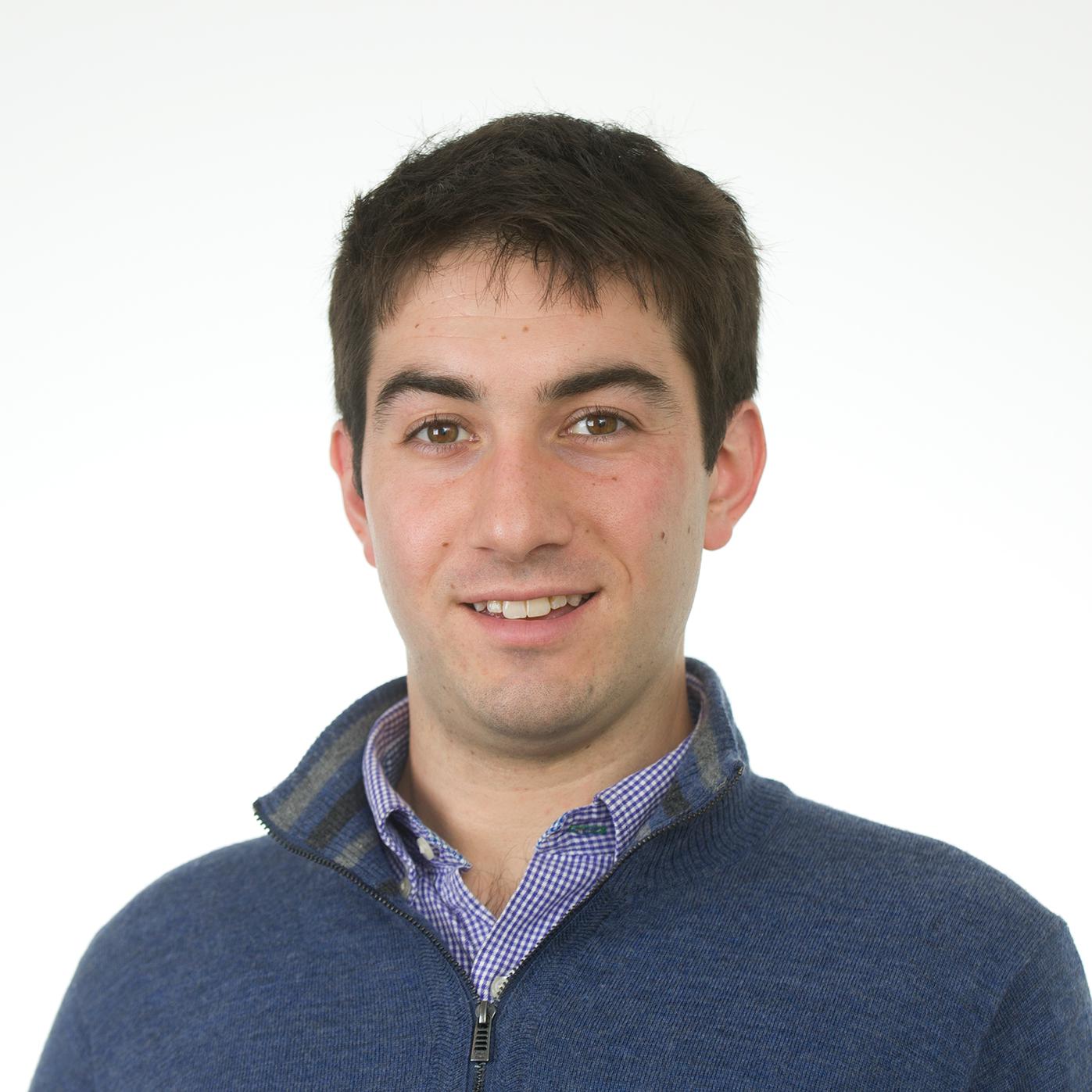 Fed­er­al flood maps are out­dated, and cli­mate change will only make them more so, leav­ing states and loc­al­it­ies without the in­form­a­tion they need to plan for and mit­ig­ate flood risks.
The Obama ad­min­is­tra­tion's solu­tion? Lasers.
Spe­cific­ally, the LID­AR (Light De­tec­tion and Ran­ging) Sys­tem that uses a series of air­borne lasers fir­ing out 200,000 pulses of light per second that es­sen­tially func­tion as radar. The res­ult is a hy­per-de­tailed 3-D map of the United States so pre­cise it can de­tect the height of a me­di­an on a road.
The U.S. Geo­lo­gic­al Sur­vey, which is spear­head­ing the mul­tia­gency 3-D El­ev­a­tion Pro­gram, says the map has the po­ten­tial to avert bil­lions in flood dam­age, over­haul in­fra­struc­ture plan­ning, re­vo­lu­tion­ize farm­ing, and even make cars drive more ef­fi­ciently.
"That level of res­ol­u­tion has nev­er ex­is­ted," said Kev­in Galla­gh­er, as­so­ci­ate dir­ect­or of the USGS Core Sci­ence Sys­tems. "When you talk about mod­el­ing what areas are go­ing to flood, that can be the dif­fer­ence between a house be­ing un­der­wa­ter or not."
The map has emerged as a sur­prise play­er in the White House cli­mate ac­tion plan, get­ting $13.1 mil­lion this month for its po­ten­tial to help states and loc­al­it­ies pre­pare for ex­treme weath­er. With a more pre­cise map, re­search­ers could fore­cast, say, how heavy rains from an ag­gress­ive storm would gen­er­ate floods or how rising sea wa­ter would spill in­to an es­tu­ary. The in­form­a­tion can also be used to bet­ter study coastal erosion, wa­ter-re­source plan­ning, and land­slide haz­ards.
The total be­ne­fits just from flood pre­par­a­tion are between $295 mil­lion and $502 mil­lion a year, ac­cord­ing to a 2012 USGS re­port.
But the sur­vey agency says its own 3-D map can do far more than just pre­pare for heavy rains and rising seas. More ac­cur­ate data on the el­ev­a­tion and slope of fields, for ex­ample, could lead to pre­ci­sion ag­ri­cul­ture that max­im­izes the use of nu­tri­ents and re­duces run­off of chem­ic­als. Truck­ing com­pan­ies have said they could use in­form­a­tion on the slope and height of roads as they de­vel­op in­tel­li­gent vehicles that can shift gears and ac­cel­er­ate to max­im­ize fuel eco­nomy on hilly drives.
The data can even be used to identi­fy fault lines—USGS used it to dis­cov­er a sur­face rup­ture in Wash­ing­ton state along the Ta­coma fault that led to the re­design of a $735 mil­lion sus­pen­sion bridge. That data, USGS said, could provide guid­ance on where to avoid build­ing ma­jor in­fra­struc­ture or nuc­le­ar-power plants that would be at risk from earth­quakes.
All told, USGS says that the 3-D El­ev­a­tion Pro­gram could gen­er­ate more than $1.2 bil­lion a year in new be­ne­fits.
The $1 bil­lion, eight-year pro­ject marks the first whole­sale up­grade to the USGS to­po­graph­ic map in dec­ades. For now, the map uses the best avail­able data from each area—Galla­gh­er calls it a "quilt"—that in some cases can be as much as 50 or 60 years old. Even with states like Alaska be­com­ing early ad­op­ters of LID­AR, only 4 per­cent of the na­tion is cur­rently covered with data as fine as 3DEP will be able to gen­er­ate.
"In the be­gin­ning, we were lit­er­ally walk­ing around and us­ing hand-held in­stru­ments to de­term­ine el­ev­a­tion," Galla­gh­er said. "Now [with LID­AR] we can show you tree can­op­ies and build­ing struc­tures. We're pro­du­cing a set of data or­ders of mag­nitude great­er "¦ and that's go­ing to meet a huge set of needs."
USGS will part­ner with oth­er fed­er­al agen­cies, aca­dem­ics, states, and loc­al part­ners for fund­ing and tech­nic­al as­sist­ance, in­clud­ing the Fed­er­al Emer­gency Man­age­ment Agency, which stands to emerge a big win­ner. The agency is work­ing to over­haul its flood maps that not only pro­ject flood risk, but help set rates for in­sur­ance premi­ums. This month FEMA an­nounced the 20 mem­bers of its Tech­nic­al Map­ping Ad­vis­ory Coun­cil that will de­vel­op re­com­mend­a­tions for im­prove­ments to the flood maps.
Those maps are ser­i­ous busi­ness: Sen. Mary Landrieu has par­tic­u­larly pushed for bet­ter flood map­ping for her home state of Louisi­ana, where the unique coastal to­po­graphy makes it a flood risk. The Demo­crat ad­ded $100 mil­lion to the Home­land Se­cur­ity spend­ing bill for flood maps and at an Ap­pro­pri­ations hear­ing last week hammered FEMA Ad­min­is­trat­or Craig Fu­gate to up­grade the "un­ac­cept­able" flood data, say­ing only 52 per­cent of maps were at the best avail­able qual­ity.
"Our work is far from over to build a bet­ter flood-in­sur­ance pro­gram that we can live with, grow with, and prosper with," said Landrieu. "This can­not—and will not—hap­pen un­til we have ac­cur­ate and re­li­able flood maps."
What We're Following See More »
DRUG OFFENDERS
Obama Grants 111 More Commutations
10 hours ago
THE DETAILS
In a release Tuesday afternoon, the White House announced that President Obama has commuted and/or reduced the sentences of another 111 convicted criminals, mostly convicted of drug possession or trafficking. About 35 were serving life sentences.
BUT HE'S NOT ADVOCATING FOR IT
Grassley Open to Lame Duck Hearings on Garland
12 hours ago
THE LATEST
Senate Judiciary Committee Chairman Chuck Grassley (R-IA) said Monday he'd now be willing to hold a hearing on Supreme Court nominee Merrick Garland in a lame-duck session of Congress. While he said he wouldn't push for it, he said if "Hillary Clinton wins the White House, and a majority of senators convinced him to do so," he would soften his previous opposition.
DOWN FROM POST-CONVENTION NUMBERS
Monmouth Has Clinton Up Seven
16 hours ago
THE LATEST
In a new Monmouth University poll, 46% of likely voters support Clinton and 39% back Trump, with 7% supporting Libertarian Gary Johnson, and 2% backing Jill Stein of the Green Party. That's down from a poll taken right after the Democratic convention, in which Clinton led by 13 points.
DEBATE PREP
Clinton Advisers Talking to Psychologists, Trump Ghostwriter
16 hours ago
THE LATEST
"Hillary Clinton's advisers are talking to Donald J. Trump's ghostwriter of The Art of the Deal, seeking insights about Mr. Trump's deepest insecurities as they devise strategies to needle and undermine him in four weeks at the first presidential debate, the most anticipated in a generation. ... Her team is also getting advice from psychology experts to help create a personality profile of Mr. Trump to gauge how he may respond to attacks and deal with a woman as his sole adversary on the debate stage."
EPI-PEN PRICES
House Committee Investigating Mylan
19 hours ago
THE LATEST
The House Committee on Oversight and Government Reform has requested documents from the CEO of Mylan, "the pharmaceutical company under fire after raising the price of EpiPens more than 400 percent since 2007." Meanwhile, top members of the Energy and Commerce Committee are pressing the FDA on the lack of generic competition for EpiPens.