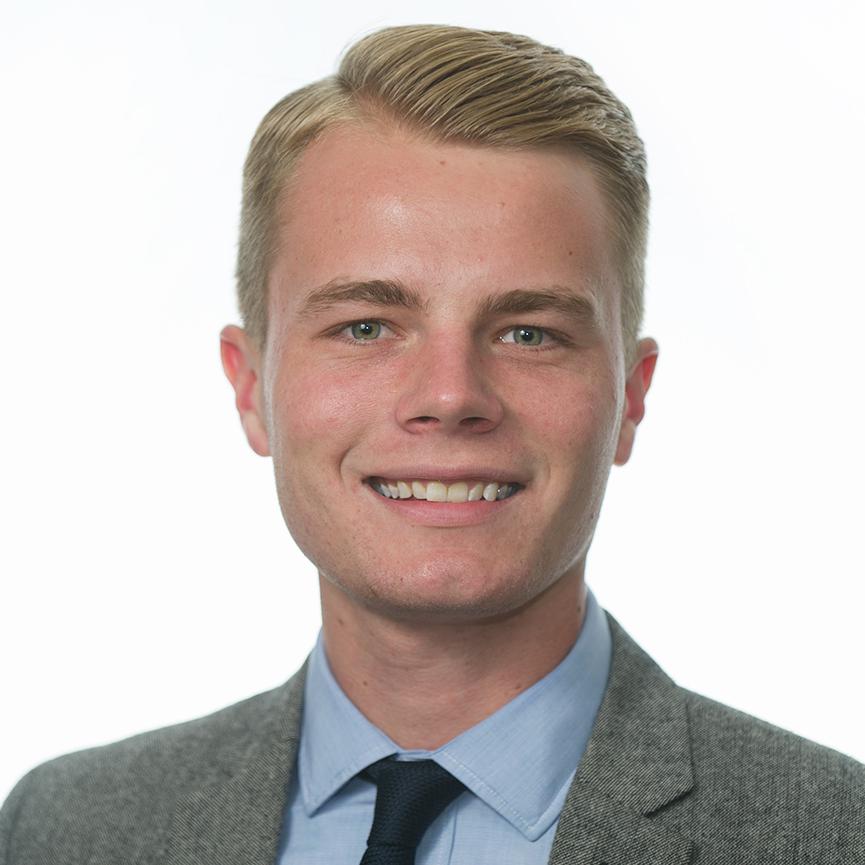 Sen. Rand Paul (R-KY) "said in an in­ter­view pub­lished Thursday that he sup­ports le­gis­la­tion end­ing the pres­id­ent's pro­gram to de­fer de­port­a­tion for un­doc­u­mented im­mig­rants who came to the U.S. as chil­dren. Speak­ing to Breit­bart News dur­ing a med­ic­al mis­sion in Guatem­ala, Paul lent his back­ing to House Re­pub­lic­an ef­forts to ad­dress the crisis of un­ac­com­pan­ied minors cross­ing the south­ern U.S. bor­der." (Huff­ing­ton Post)
Paul "spent two and a half days" in Guatem­ala "this week as part of a med­ic­al mis­sion of roughly 70 sur­geons, nurses, tech­ni­cians and vo­lun­teers who shared the goal of con­duct­ing nearly 200 catar­act sur­ger­ies and dis­trib­ut­ing nearly 8,000 pairs of eye­glasses. It was an un­pre­ced­en­ted trip "" nev­er be­fore has a U.S. sen­at­or and po­ten­tial fu­ture pres­id­en­tial can­did­ate traveled so elab­or­ately to a third world coun­try as part of a med­ic­al mis­sion." (Wash­ing­ton Post) "The doc­tor and his pa­tients greeted each oth­er be­neath the gaze of three tele­vi­sion cam­er­as, three pho­to­graph­ers, six re­port­ers, a polit­ic­al aide, two press sec­ret­ar­ies, con­ser­vat­ive act­iv­ist Dav­id Bossie — and Axel," his body­guard. (Wash­ing­ton Post)
PERRY: IS­IS WARN­ING. Texas Gov. Rick Perry (R) "left Texas be­hind on Thursday for a three-day jaunt to Wash­ing­ton and the pres­id­en­tial test­ing ground of New Hamp­shire, vow­ing to beat his ab­use-of-power charges. … For Perry, a stop at a friendly think tank where he's pitched books, policies and his can­did­acy wasn't so much about try­ing to change the sub­ject as to make the most of a leg­al pre­dic­a­ment that — in the worst case — could leave him be­hind bars for dec­ades." His talk at the Her­it­age Found­a­tion "was billed as a dis­cus­sion of bor­der se­cur­ity. But Perry de­voted far more time to for­eign policy, es­pe­cially the rise of the Is­lam­ic State ter­ror group in Ir­aq. He warned it could re­quire a fresh de­ploy­ment of U.S. ground troops — a step" Pres­id­ent Obama "has ruled out." (Dal­las Morn­ing News)
Perry also warned that "IS­IS ter­ror­ists may already be in the coun­try, … say­ing that the ter­ror­ists' own ver­sion of 'mis­sion creep' will draw them from Ir­aq to the" U.S. (Na­tion­al Re­view)
PATRICK: STRONG WORDS ON FER­GUSON. "Mas­sachu­setts Gov. Dev­al Patrick (D) weighed in … on the on­go­ing un­rest in Fer­guson, Mis­souri, fol­low­ing the fatal shoot­ing of Mi­chael Brown, an un­armed black teen­ager, by a po­lice of­ficer. A re­port­er asked Patrick for his thoughts on the situ­ation in the St. Louis sub­urb, and the gov­ernor re­spon­ded, 'I'm sick of it.'" Patrick: "I'm sick of un­armed black men be­ing shot by po­lice. I'm sick of the law­less­ness on the streets. I think every­body's tired of it. When are we gonna get through with this kind of thing?" (Huff­ing­ton Post)
Patrick "and his wife, Di­ane," joined Pres­id­ent Obama "and the first lady for din­ner on Martha's Vine­yard on Thursday." (Bo­ston Globe)
BUSH: NEW FRIEND RE­QUEST. Former Flor­ida Gov. Jeb Bush (R) "was a fea­tured guest at one of Face­book ex­ec­ut­ive Sheryl Sand­berg's din­ner re­cep­tions for wo­men lead­ers." (Tampa Bay Times)
CLIN­TON: HELP­ING HAND. Pri­or­it­ies USA Ac­tion, a su­per PAC plan­ning to sup­port former Sec­ret­ary of State Hil­lary Clin­ton (D) if she runs for pres­id­ent, sent "a $250,000 dona­tion on Thursday to the" DGA. (Politico)
FIOR­INA: MIND THE GAP. 2010 CA SEN nom­in­ee Carly Fior­ina (R) "ad­mits that the gap between wo­men vot­ing for Re­pub­lic­an can­did­ates and those vot­ing for Demo­crat­ic can­did­ates re­mains too large, but she's hop­ing her latest polit­ic­al en­deavor can help nar­row the gap. … Fior­ina's Un­lock­ing Po­ten­tial Pro­ject, or 'UP' for short, is fo­cused on six states: Iowa, Col­or­ado, Michigan, New Hamp­shire, North Car­o­lina, and Vir­gin­ia. While the aim of the group is fo­cused on help­ing the Re­pub­lic­ans get bet­ter or­gan­ized, util­ize new tech­no­logy, and bet­ter mes­sage to fe­male voters, the group is fo­cused on more than just help­ing elect fe­male can­did­ates." (Iowa Re­pub­lic­an)
What We're Following See More »
$7.3 MILLION IN JULY
Donations to DNC Relied on 'Workaround'
0 minute ago
THE DETAILS
The Democratic National Committee's "influx of money" in July "owes in part to an unprecedented workaround of political spending limits that lets the party tap into millions of dollars more" from Hillary Clinton's biggest donors. "At least $7.3 million of the DNC's July total originated with payments from hundreds of major donors who had already contributed the maximum $33,400 to the national committee." Those payments were "first bundled by the Hillary Victory Fund and then transferred to the state Democratic parties, which effectively stripped the donors' names and sent the money to the DNC as a lump sum."
OFF COAST OF HAWAII
Obama Creates World's Largest Protected Reserve
12 minutes ago
THE DETAILS
President Obama this morning "created the largest protected area on the planet Friday, by expanding a national marine monument off the coast of his native Hawaii to encompass 582,578 square miles of land and sea."
1996 CHARGES WERE DROPPED
Bannon Was Accused of Domestic Violence
22 minutes ago
THE LATEST
New Trump campaign CEO Stephen Bannon "was charged with misdemeanor domestic violence, battery and dissuading a witness following an incident in early January 1996, though the case was ultimately dismissed." Bannon's former wife reported that "he pulled at her neck and wrist during an altercation over their finances."
MAJORITY OPPOSES 'BATHROOM BILLS'
Poll: Three-Quarters of Americans Support LGBT Protections
2 hours ago
THE DETAILS
A new poll by the Public Religion Research Institute "found 72 percent of Americans now favor passing laws to protect lesbian, gay and transgender people from discrimination, including three-quarters of Democrats and two-thirds of Republicans." A majority also opposes "bathroom bills," of the kind passed by North Carolina.
PROCEDURES NOT FOLLOWED
Trump Not on Ballot in Minnesota
22 hours ago