Feb. 27, 2015, 12:01 a.m.
Ever since Gen­er­al Elec­tric in­stalled the first in­dus­tri­al ro­bot in 1961, Amer­ic­ans have been wor­ry­ing that auto­ma­tion could des­troy the coun­try's labor force. Dur­ing the Great Re­ces­sion and its af­ter­math, these voices grew even louder. "We're not go­ing to have a job­less re­cov­ery," busi­ness writer Jeff Jar­vis pre­dicted in 2011. "We're go­ing to have a job­less fu­ture." "Smart ma­chines won't kill us all, but they'll def­in­itely take our jobs and soon­er than you think," Moth­er Jones warned in 2013.
But which jobs, ex­actly, are go­ing to dis­ap­pear? To hear many pun­dits tell it, the ad­vance of tech­no­logy is spe­cific­ally threat­en­ing the middle ranks of the work­force. Auto­ma­tion, warned The Eco­nom­ist last Oc­to­ber, will lead to "the fur­ther erosion of the middle class." "Ro­bots won't des­troy jobs, but they may des­troy the middle class," a Vox story was titled. The As­so­ci­ated Press pro­duced a series of art­icles head­lined, "What's des­troy­ing the middle class? Not taxes. Not China. Think tech­no­logy."
Of the two polit­ic­al parties, Demo­crats have most loudly echoed the fears about auto­ma­tion and the middle class. Three ma­jor Demo­crat­ic-aligned policy groups — the Third Way, the Cen­ter for Amer­ic­an Pro­gress, and the Hamilton Pro­ject — sponsored re­search in re­cent years ar­guing that the middle class was be­ing harmed by auto­ma­tion.
But in the past year or two, some of the eco­nom­ists who study this is­sue have be­gun to veer in a dif­fer­ent dir­ec­tion: They have pro­duced re­search sug­gest­ing that auto­ma­tion is go­ing to be re­l­at­ively good to the middle class — cre­at­ing new op­por­tun­it­ies not only for pro­fes­sion­als and man­agers but also for what MIT eco­nom­ist Dav­id Autor de­scribes as "re­l­at­ively well-re­mu­ner­ated, middle-skill" work­ers. These work­ers have at­ten­ded some col­lege or have bach­el­or's de­grees, and they make at or above the me­di­an wage. They are the heart of what Amer­ic­ans con­sider the middle class — and it now ap­pears they aren't dis­ap­pear­ing at all.
This doesn't mean auto­ma­tion is cost-free, however. Ac­cord­ing to this new line of think­ing, the main vic­tims of auto­ma­tion will not be middle-in­come work­ers but rather those with lower levels of in­come and edu­ca­tion — that is, Amer­ic­ans who make less than $35,000 a year and have only a high school de­gree.
On the sur­face, the ques­tion of which demo­graph­ic group is be­ing most harmed by auto­ma­tion may sound like just a highly tech­nic­al ar­gu­ment among eco­nom­ists. But, in fact, it sheds light on the ut­ter in­ad­equacy of U.S. polit­ics and policy. While Demo­crats worry that the middle class is be­ing threatened by ro­bots, and Re­pub­lic­ans woo the middle class with tax cuts, neither party is do­ing nearly enough to ad­dress the tech­no­logy-driv­en dis­aster fa­cing lower-in­come, less-edu­cated Amer­ic­ans.
BROADLY SPEAK­ING, auto­ma­tion ar­rived in the U.S. eco­nomy in three over­lap­ping waves. The first wave began in the 1960s with the in­tro­duc­tion of the main­frame com­puter, the tran­sist­or, and the sil­ic­on chip. Firms star­ted in­stalling com­puter-coded ro­bots and ma­chine tools that took over much of the work of the fact­ory floor — from the pro­duc­tion of a phys­ic­al good to its pack­aging for sale. The ob­ject­ive even­tu­ally be­came the cre­ation of a "lights-out" fact­ory, in which pro­duc­tion would take place 24 hours a day without hu­man su­per­vi­sion. While no Amer­ic­an firm has yet achieved this for its en­tire op­er­a­tion, many now boast un­lit, un­heated, foot­ball-field-size areas where coded ma­chines have taken over the tasks that hu­mans used to per­form.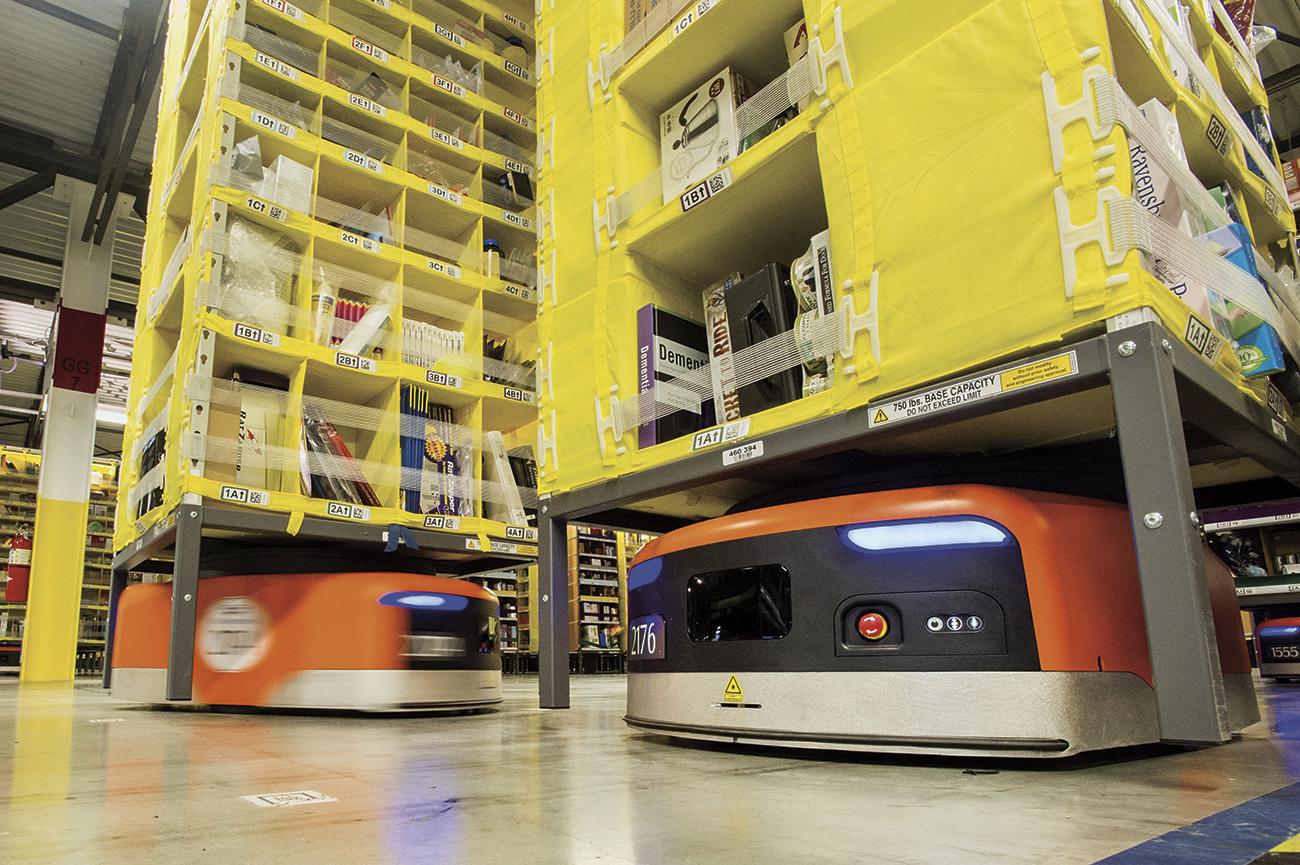 The ef­fects of this first wave on the eco­nomy were pro­found. From 1979 to 2013, U.S. man­u­fac­tur­ing em­ploy­ment fell 37 per­cent, from 19.3 mil­lion to 12.1 mil­lion. Some of that was due to out­sourcing — one study es­tim­ates that Chinese-im­port com­pet­i­tion ac­coun­ted for a quarter of the loss of man­u­fac­tur­ing em­ploy­ment between 1990 and 2007 — but a great deal of the rest was due to the auto­ma­tion of ba­sic, re­pet­it­ive fact­ory labor, the kind you would find on an auto­mobile as­sembly line. In­deed, largely be­cause of auto­ma­tion, Amer­ic­an man­u­fac­tur­ers today pro­duce far more goods with far less labor than they did just a few dec­ades ago. (Pro­ductiv­ity in man­u­fac­tur­ing in­creased 75 per­cent­age points between 1987 and 2007.)
The second wave of the auto­ma­tion re­volu­tion came in the 1980s. This time, the key change was the in­tro­duc­tion of the per­son­al com­puter, which gradu­ally began to re­place lower-level of­fice staff: sec­ret­ar­ies, tax-pre­parers, type­set­ters, and file clerks.
You can see evid­ence of both waves at com­pan­ies like Con­vey­ers & Auto­ma­tion — a Towson, Mary­land, firm that uses ro­bots to cre­ate lights-out pack­aging fa­cil­it­ies for Coca-Cola, Pep­si-Cola, Corn­ing Glass, and oth­er big man­u­fac­tur­ers. When I vis­ited re­cently, what was most strik­ing was not only the way the large yel­low ro­bots picked up and put down cans and bottles, but also the fact that at the firm's headquar­ters, I couldn't spot a single cler­ic­al or blue-col­lar work­er.
The third wave ar­rived in the early 1990s with the rise of the In­ter­net. It trans­formed the dis­tri­bu­tion as well as the pro­duc­tion of goods and ser­vices, cre­at­ing what eco­nom­ist W. Bri­an Ar­thur calls a "sec­ond­ary eco­nomy." "Busi­ness pro­cesses that once took place among hu­man be­ings are now be­ing ex­ecuted elec­tron­ic­ally," Ar­thur writes. "They are tak­ing place in an un­seen do­main that is strictly di­git­al." The sec­ond­ary eco­nomy can make fin­an­cial de­cisions, do in­vent­ory, dia­gnose ill­nesses, wage war, reg­u­late elec­tri­city use, and sell everything from books to auto­mo­biles to ma­chine tools.
Amazon began as the ar­chetyp­ic­al third-wave firm. It sold books and later oth­er goods through the In­ter­net, threat­en­ing the ex­ist­ence of book­stores and shop­ping malls. But it has also be­come a pi­on­eer in ful­filling the prom­ise of auto­ma­tion's first wave. The com­pany bought Kiva Sys­tems, which pro­duces or­ange ro­bots the size of ot­to­mans that roam un­lit, un­heated sec­tions of Amazon's ware­houses all day and night, trans­port­ing shelves of goods to sta­tions where they are packed and sent off. Amazon won't dis­cuss how much labor these devices have saved, but a man­ager of Amazon's sub­si­di­ary Zap­pos has es­tim­ated that they cut labor in half. Moreover, the ro­bots are sup­posed to speed up pack­aging by 400 per­cent.
In all these re­spects, auto­ma­tion has cut a wide swath through the eco­nomy. Like elec­tri­city, it's a gen­er­al-pur­pose tech­no­logy; its ef­fects are per­vas­ive and not con­fined to a single in­dustry. But while it has elim­in­ated the jobs of cler­ic­al staff at firms like Con­vey­ors & Auto­ma­tion, as well as the jobs of work­ers who used to scurry around Amazon ware­houses grabbing pack­ages off shelves, auto­ma­tion has not elim­in­ated mid-skill, me­di­an-wage, middle-class po­s­i­tions.
That, at least, is the con­clu­sion now drawn by MIT's Autor and by two re­search­ers at Ox­ford, Carl Be­ne­dikt Frey and Mi­chael A. Os­borne. In a present­a­tion last sum­mer to the Fed­er­al Re­serve Bank of Kan­sas City, Autor, draw­ing on cat­egor­ies he had de­veloped earli­er with Har­vard's Frank Levy and Richard Murnane, set out the ways that auto­ma­tion has elim­in­ated, ad­ded, mod­i­fied, or left un­touched vari­ous jobs. His cat­egor­ies (which I'll use with minor vari­ations) provide a use­ful way to see how auto­ma­tion has changed rather than des­troyed the middle class.
First, there are the parts of the eco­nomy where auto­ma­tion has sup­ple­men­ted the hu­man role — but not made it ob­sol­ete. These oc­cu­pa­tions fall in­to roughly three cat­egor­ies: com­plex ab­stract tasks (sur­geons, dent­ists, law­yers, en­gin­eers, sci­ent­ists, ed­it­ors, ar­chi­tects, stock brokers, loan of­ficers, ther­ap­ists, school teach­ers, sales rep­res­ent­at­ives, and a bevy of dif­fer­ent kinds of tech­ni­cians, es­pe­cially in health care); jobs in­volving non­routine per­son­al in­ter­ac­tions (spe­cial­ized store clerks and tech­nic­al-sup­port per­son­nel, home health aides, per­son­al train­ers, po­lice, para­med­ics, and fire­fight­ers); plus those skilled crafts that can­not eas­ily be re­duced to routine in­struc­tions and now of­ten re­quire com­puter train­ing (com­puter, util­ity, or tele­com­mu­nic­a­tions re­pair per­son­nel, truck drivers, pi­lots, elec­tri­cians, mech­an­ics, and ma­chin­ists).
Of course, some of these oc­cu­pa­tions may even­tu­ally fall vic­tim to auto­ma­tion. Google, for in­stance, has de­veloped a driver­less car that could even­tu­ally be used to trans­port goods. But for now, none of these jobs are likely to be elim­in­ated by tech­no­logy.
So what jobs are in danger? Autor defines them as "routine tasks "¦ that fol­low an ex­haust­ive set of rules and hence are read­ily amen­able to com­pu­ter­iz­a­tion." These in­clude low-level cler­ic­al and sec­ret­ari­al work, rule-driv­en in­ter­per­son­al en­coun­ters at banks, stores, and any­where tick­ets are sold, and much blue-col­lar work in factor­ies and ware­houses.
In oth­er words, the oc­cu­pa­tions that are safe from auto­ma­tion are all over the map in terms of in­come and edu­ca­tion level — ran­ging from home health aides to tele­com re­pair per­son­nel to sur­geons. But the jobs most threatened by auto­ma­tion are dis­pro­por­tion­ately un­skilled and low-wage, re­quir­ing only a high school de­gree. In fact, nine of the 10 jobs that Autor and an­oth­er MIT eco­nom­ist, Dav­id Dorn, cite as the most sus­cept­ible to com­pu­ter­iz­a­tion are low-skill and low-wage.
As re­cently as 2013, Autor had main­tained that auto­ma­tion was po­lar­iz­ing the job mar­ket — cre­at­ing a situ­ation in which there was little middle zone between low-skilled ser­vice work and pro­fes­sion­al or ma­na­geri­al work. But last sum­mer, in his present­a­tion to the Fed­er­al Re­serve Bank, he took a dif­fer­ent tack. He now ar­gues that "em­ploy­ment po­lar­iz­a­tion will not con­tin­ue in­def­in­itely. While many middle-skill tasks are sus­cept­ible to auto­ma­tion, many middle-skill jobs" in­clude tasks that are not. Many of these jobs, he ex­plains, "will com­bine routine tech­nic­al tasks with the set of non­routine tasks in which work­ers hold com­par­at­ive ad­vant­age — in­ter­per­son­al in­ter­ac­tion, flex­ib­il­ity, ad­apt­ab­il­ity and prob­lem-solv­ing."
Frey and Os­borne reached a sim­il­ar con­clu­sion. In a 2013 pa­per in which they ranked oc­cu­pa­tions on the basis of wheth­er they were com­pu­ter­iz­able, they con­cluded that the jobs "least sus­cept­ible" to com­pu­ter­iz­a­tion are high-skill pro­fes­sion­al and ma­na­geri­al jobs, but they also pre­dicted that a host of middle-in­come oc­cu­pa­tions would sur­vive. "Rather than re­du­cing the de­mand for middle-in­come oc­cu­pa­tions," they wrote, "our mod­el pre­dicts that com­pu­ter­iz­a­tion will mainly sub­sti­tute for low-skill and low-wage jobs in the near fu­ture."
Autor still main­tains that, in the past, auto­ma­tion was des­troy­ing the middle class. But eco­nom­ist Steph­en Rose ar­gues that the middle class was nev­er be­ing des­troyed, only gradu­ally trans­formed. The dif­fer­ence lies partly in how they count the loss of many blue-col­lar pro­duc­tion jobs. Autor defines these jobs as middle-in­come and middle-skilled — and sees their loss as evid­ence of the de­struc­tion of the middle class. Rose, on the oth­er hand, sees these jobs as middle-in­come (be­cause of fleet­ing cor­por­ate ac­qui­es­cence to uni­on wages) but lower-skilled. That changes the whole cal­cu­la­tion of what has happened over the past few dec­ades.
There is little dis­agree­ment among eco­nom­ists about how to help the vic­tims of auto­ma­tion.
Rose has cre­ated an ex­tens­ive data­base of oc­cu­pa­tions based not on Labor De­part­ment clas­si­fic­a­tions, but on a job's spe­cif­ic func­tion, the skill re­quired to per­form it, and its place in the chain of out­put. Ac­cord­ing to his fig­ures, from 1967 to 2007 — roughly the peri­od dur­ing which the auto­ma­tion re­volu­tion took hold — the share of ma­na­geri­al and pro­fes­sion­al jobs in the labor force grew from 22 to 35 per­cent; the share of mid-skill jobs de­clined only slightly from 39 to 36 per­cent; and the share of low-skill jobs fell from 39 to 29 per­cent.
As Rose de­scribes it, the trend has been gradu­ally mov­ing, with some stops and starts — for in­stance, dur­ing the last re­ces­sion — to­ward an up­graded rather than a po­lar­ized work­force. It's hard for me to say con­clus­ively who is right, but Rose's pic­ture fits more with what I've seen as I've traveled around the United States over the years cov­er­ing cam­paigns. The very wealth­i­est have be­come even wealth­i­er; but be­low them, many Amer­ic­ans have gradu­ally been mov­ing up­ward. The middle class has not dis­ap­peared but edged ahead in edu­ca­tion, in­come, and re­spons­ib­il­ity on the job. Amer­ic­ans' stand­ard of liv­ing has stead­ily ris­en — and that shows up in how they spend their money: Ac­cord­ing to Rose, Amer­ic­ans spent 46 per­cent of their in­come in 1947 on food, drink, and cloth­ing. By 2007, they were only spend­ing 18 per­cent. Much more of their money is now de­voted to what John Maynard Keynes de­scribed as "re­l­at­ive" rather than "ab­so­lute" needs.
But amidst this im­prove­ment in Amer­ic­ans' stand­ard of liv­ing, there are also pock­ets of high un­em­ploy­ment and poverty throughout the coun­try — in cit­ies like De­troit or East St. Louis, in much of West Vir­gin­ia or east­ern Ken­tucky, and in rur­al parts of the Deep South. The people in these places have not be­nefited from the prom­ise of auto­ma­tion, and if the eco­nom­ists are right about the rap­id dis­ap­pear­ance of low-skill jobs, things are only go­ing to get much worse. The ques­tion, then, is: What should be done to help these people? And it's a ques­tion that neither Demo­crats nor Re­pub­lic­ans — both of whom would rather talk about the middle class than the poor — seem es­pe­cially eager to face.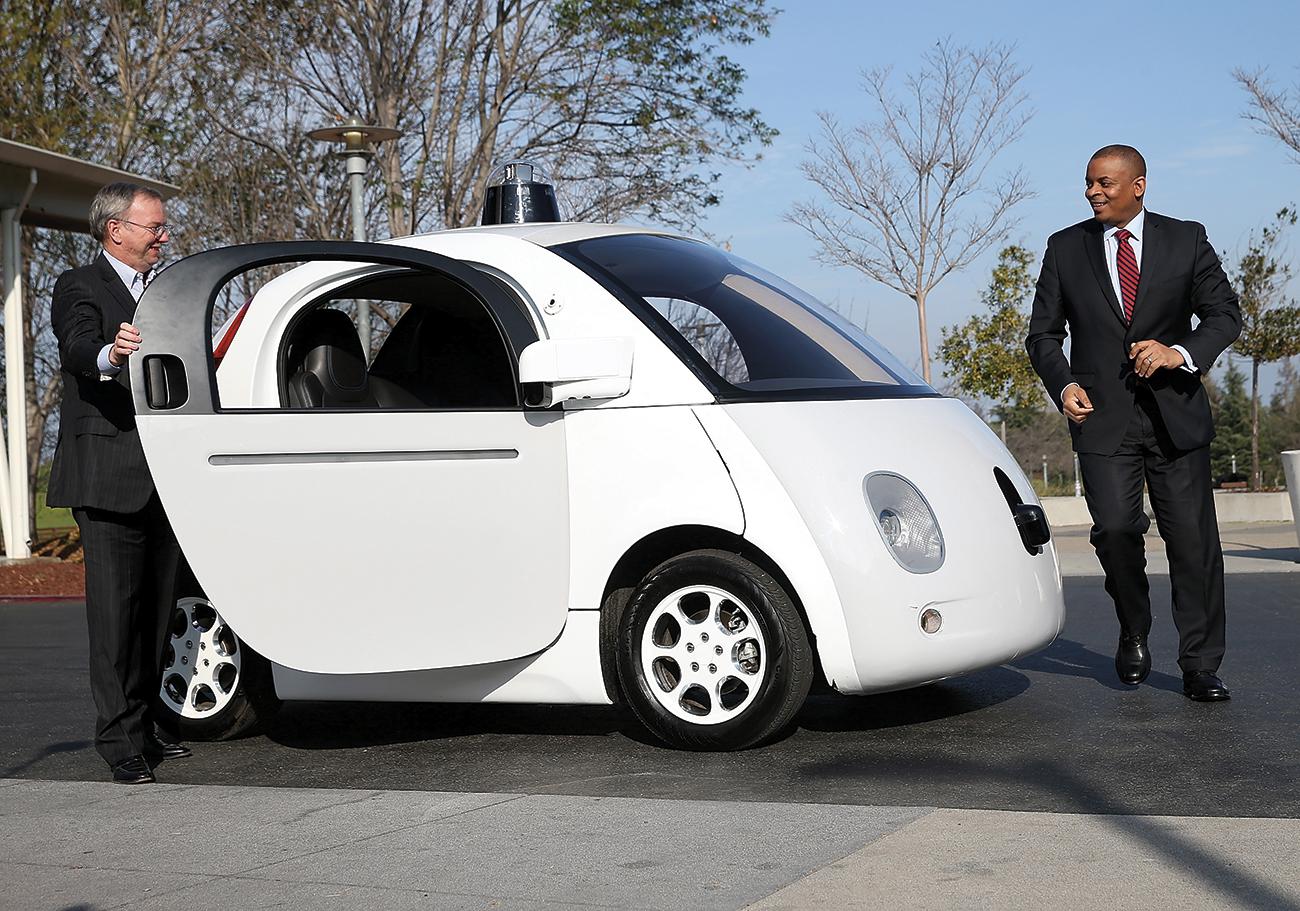 IN TRUTH, THERE is little dis­agree­ment among eco­nom­ists about how to help the vic­tims of auto­ma­tion. "Our find­ings "¦ im­ply that as tech­no­logy races ahead, low-skill work­ers will real­loc­ate to tasks that are non-sus­cept­ible to com­pu­ter­iz­a­tion, that is, tasks re­quir­ing cre­at­ive and so­cial in­tel­li­gence," Frey and Os­borne write. "For work­ers to win the race, however, they will have to ac­quire cre­at­ive and so­cial skills." And the first place they must do that is in school.
As the auto­ma­tion re­volu­tion has de­veloped, it has stead­ily raised work­ers' edu­ca­tion­al re­quire­ments — and work­ers have re­spon­ded by go­ing to school more than they had. Ac­cord­ing to the census, in 1967, only about half of Amer­ic­ans over 25 had gradu­ated from high school; by 2009, that num­ber was 87 per­cent. In 1967, less than 10 per­cent over 25 had gradu­ated from col­lege; by 2009, it was 30 per­cent.
But that still leaves a lot of work­ers un­pre­pared for today's job mar­ket. Cur­rently, 34 per­cent of the labor force over the age of 25 has not made it bey­ond high school. Many of these work­ers are fall­ing through the cracks: The labor par­ti­cip­a­tion rate of high school gradu­ates is 17 per­cent­age points lower than the par­ti­cip­a­tion rate of four-year-col­lege gradu­ates.
The prob­lem is, in part, the wide dis­par­ity in the qual­ity of pub­lic schools. And the chal­lenge is starkest in the states where high school and col­lege gradu­ation rates are the low­est — states such as Mis­sis­sippi, Alabama, Louisi­ana, Ken­tucky, Arkan­sas, West Vir­gin­ia, South Car­o­lina, Ten­ness­ee, and Nevada. In these loc­ales, many chil­dren don't have a chance to move up the lad­der of the new work­force that auto­ma­tion is cre­at­ing.
What's needed is ob­vi­ous: an enorm­ous, sus­tained, and prob­ably ex­pens­ive ef­fort to in­crease the qual­ity of the coun­try's worst schools. That would in­clude money to at­tract out­stand­ing teach­ers and to make it pos­sible for lower-in­come chil­dren to go to col­lege. (It would also in­volve re­vital­iz­ing the com­munit­ies around the schools.) Yet so far, Re­pub­lic­ans and Demo­crats have mustered only half-meas­ures — and even those half-meas­ures have proved astound­ingly dif­fi­cult to im­ple­ment.
In George W. Bush's first year in of­fice, for in­stance, Demo­crats and Re­pub­lic­ans passed the No Child Left Be­hind Act, which im­posed min­im­um stand­ards on all states. Each state would ad­min­is­ter stand­ard­ized tests, and stu­dents would have to show pro­gress for a school to re­ceive fed­er­al fund­ing. But the con­tent of the tests was left up to the states, and some of the states that most needed to im­prove their school sys­tems balked at do­ing so.
Then, in 2009, with the sup­port of the Obama ad­min­is­tra­tion, 44 states and Wash­ing­ton, D.C., ad­op­ted com­mon stand­ards for math and read­ing; known as the Com­mon Core, the bench­marks were de­signed to pre­pare stu­dents for col­lege and the new eco­nomy. "These parsi­mo­ni­ous stand­ards give great­er weight to today's found­a­tion­al skills than the weight giv­en by most state stand­ards," Levy and Murnane wrote re­cently.
But the pro­pos­al has be­come a ma­jor source of con­tro­versy on the right, gen­er­at­ing enorm­ous op­pos­i­tion from Re­pub­lic­an gov­ernors and from tea-party groups. Nine­teen states — all with GOP gov­ernors at the time — have either re­jec­ted out­right or down­graded the Com­mon Core stand­ards. These in­clude many of the states — such as Mis­sis­sippi, Louisi­ana, and South Car­o­lina — for which the pro­pos­al was de­signed. While former Flor­ida Gov. Jeb Bush re­mains sup­port­ive, two oth­er Re­pub­lic­an pres­id­en­tial as­pir­ants who had pre­vi­ously backed Com­mon Core — Louisi­ana Gov. Bobby Jin­dal and New Jer­sey Gov. Chris Christie — now either op­pose or ex­press "grave con­cerns" about the pro­gram.
Pres­id­ent Obama and many Demo­crat­ic poli­cy­makers con­tin­ue to back the Com­mon Core, but some Demo­crat­ic politi­cians, moved in part by teach­ers' war­i­ness of stand­ard­ized tests, have be­gun to dis­tance them­selves. Last fall, New York Gov. An­drew Cuomo claimed he had "noth­ing to do with Com­mon Core" and prom­ised to "dis­reg­ard Com­mon Core scores for at least five years." In Wash­ing­ton state, the Demo­crat­ic Party passed a res­ol­u­tion re­ject­ing Com­mon Core. Hil­lary Clin­ton has yet to take a clear po­s­i­tion on the is­sue.
The Com­mon Core stand­ards cer­tainly don't rep­res­ent a fi­nal an­swer to the ques­tion of what to do about the 34 per­cent of Amer­ic­ans who are go­ing to suf­fer most from auto­ma­tion. These stand­ards are merely a small start­ing point, but the fact that they are be­ing re­jec­ted where they are most needed — and that some Demo­crats are join­ing the many Re­pub­lic­ans who have backed away from them — says much about our polit­ic­al sys­tem's in­ab­il­ity to ad­dress the so­cial chal­lenge of auto­ma­tion.
One ele­ment of the prob­lem may be Amer­ic­ans' tra­di­tion­al aver­sion to gov­ern­ment, but part of it may also be struc­tur­al. In a par­lia­ment­ary sys­tem with pro­por­tion­al rep­res­ent­a­tion, the 34 per­cent might have a party that would sum­mon them to the polls and rep­res­ent their dis­tinct in­terests. By con­trast, in Amer­ica's two-party, win­ner-take-all sys­tem, these voters are in­ev­it­ably ig­nored in fa­vor of lar­ger, wealth­i­er groups that are more likely to vote.
And so, Demo­crats be­moan the de­struc­tion of a middle class that ac­tu­ally re­mains quite vi­brant, and Re­pub­lic­ans cater to middle-class com­plaints about taxes and spend­ing, while try­ing to lure poor whites with rhet­or­ic about abor­tion and gun con­trol. In the mean­time, the re­volu­tion in auto­ma­tion will con­tin­ue — and the 34 per­cent of Amer­ic­ans who are not pre­pared to join it will be lost in the shuffle.