April 7, 2015, 11:11 a.m.
Rand Paul's presidential campaign team wants to make it very simple for you to show your support for the senator on your social-media platform of choice. That is, if you're a runner, a nurse, a sportsman, a Nevadan, or a "Jew." 
The new presidential candidate's "show your support" page allows users to download images to use for Facebook profiles or cover photos. The website has a number of images intended for various demographics, and some are a bit eclectic.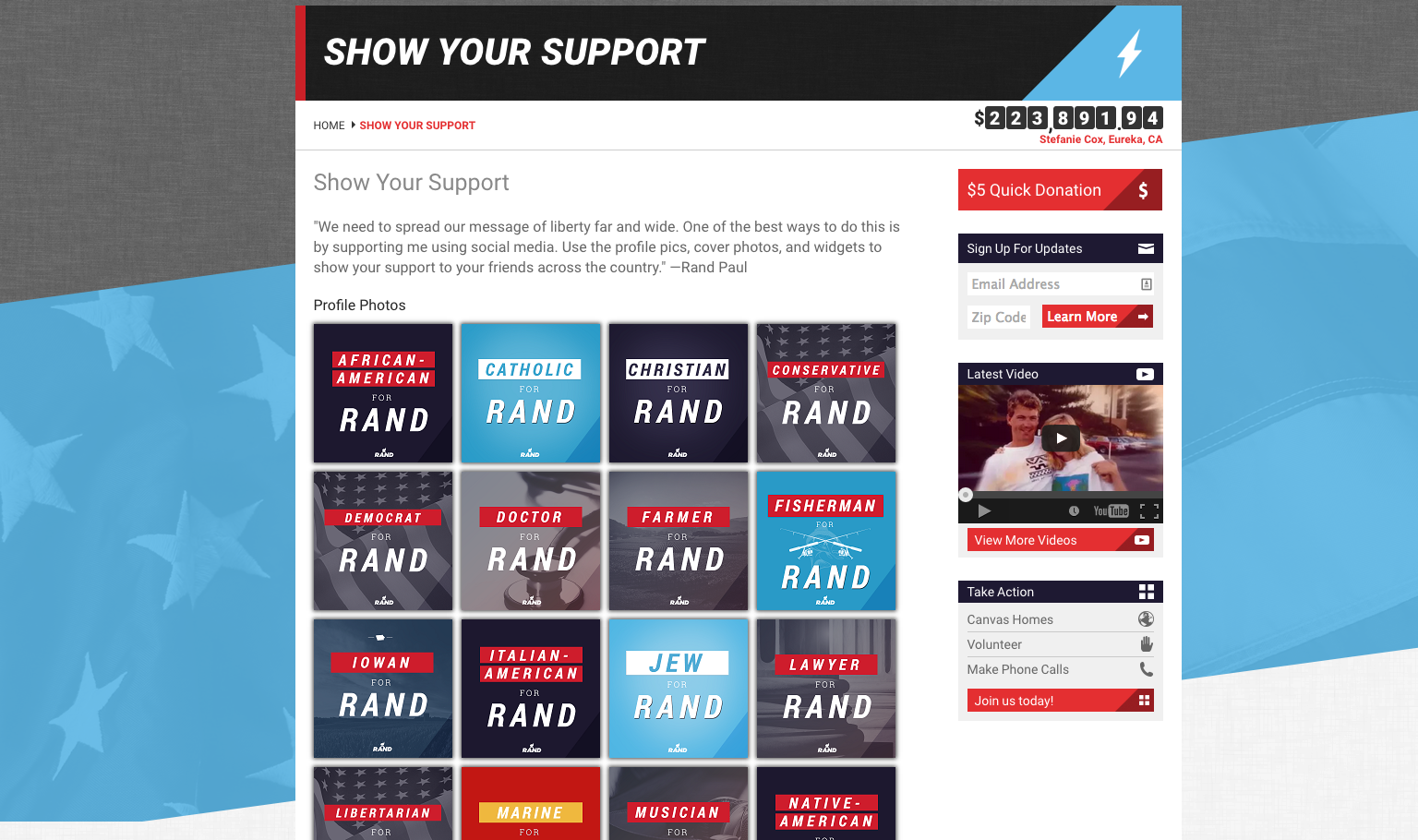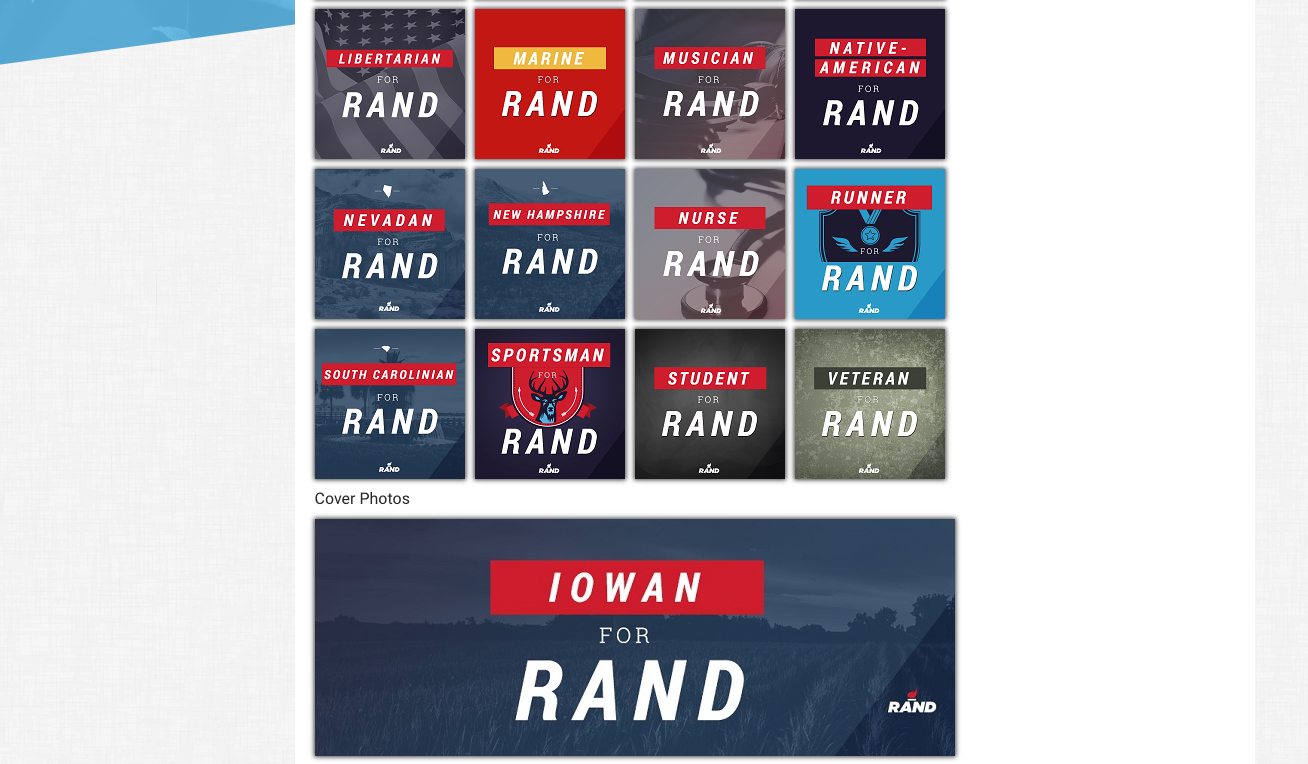 So there's "Democrat," but no "Republican" (perhaps because that would be too obvious and bland for Rand). There's "Christian," but (also perhaps unsurprisingly) no "Muslim." There's also no "gay" or "lesbian." There's no "Woman." Alas, there is no "Journalist Writing on the Internet for Rand," either. His team did make sure to single out the fine people of the early primary and caucus states, though.
The most questionable inclusion on the list is "Jew for Rand. "Jew," in some contexts, can be used pejoratively in reference to Jewish people. In this instance, this choice of labeling presumably doesn't mean any harm, and there's no reason to think that Paul's team meant to cast any kinds of aspersions on possible Jewish supporters.
But it does belay the one problem with the Paul team's hyper-aggressive early 2016 digital strategy: Sometimes, between creating branded flip-flops and setting up bitcoin donations, it helps to slow down and make sure what you're doing makes total sense.
Update (3:25 p.m.): And like that, "Jew For Rand" is gone. The site now features a "Jewish For Rand" image.