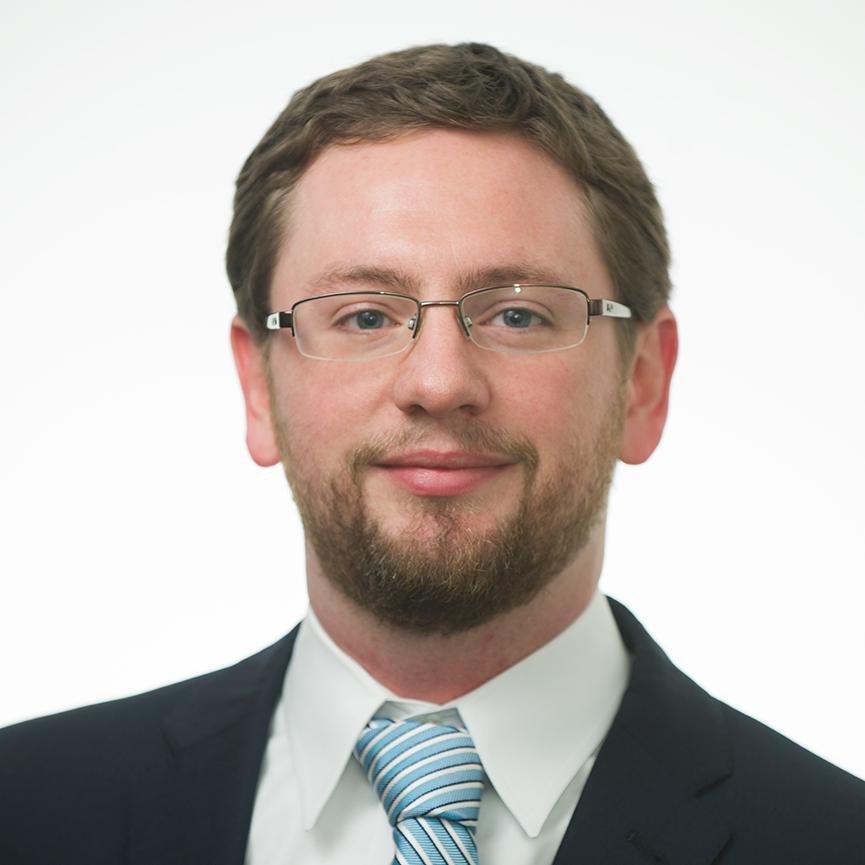 Next week, New Jer­sey Gov. Chris Christie plans to un­veil a com­pre­hens­ive en­ti­tle­ment re­form plan, ex­plain­ing how he would im­prove So­cial Se­cur­ity. De­pend­ing on what the next year holds for the pro­gram, the rest of the 2016 Re­pub­lic­an field might quickly need to join him.
It could make for some stark di­vid­ing lines dur­ing the primary sea­son and po­ten­tially make Re­pub­lic­ans vul­ner­able to the Demo­crat­ic at­tack lines that play to seni­ors' fears about their pro­pos­als. Con­ser­vat­ives who re­mem­ber the fail­ure of George W. Bush's 2005 ef­fort to par­tially privat­ize So­cial Se­cur­ity know how polit­ic­ally ex­plos­ive the is­sue can quickly be­come.
The prob­lem: So­cial Se­cur­ity's dis­ab­il­ity fund is set to start run­ning out of money in late 2016, which would re­quire a 20 per­cent cut in be­ne­fits, a loom­ing cliff that Re­pub­lic­ans have poin­ted to as evid­ence of the pro­gram's un­cer­tain solvency. The House passed a rule in Janu­ary that would block trans­fer­ring rev­en­ue from the re­tire­ment fund to the dis­ab­il­ity fund to pre­vent the cuts, as has been done in the past and Demo­crats want to do, un­less Con­gress ap­proves oth­er changes that would im­prove So­cial Se­cur­ity's fin­ances in the long term.
Con­ser­vat­ive wonks would like con­gres­sion­al Re­pub­lic­ans to use the op­por­tun­ity to go big on So­cial Se­cur­ity re­form, though they are skep­tic­al that they will and think they could skirt the House rule with min­im­al changes. Either way, the four Re­pub­lic­an sen­at­ors ex­pec­ted to make pres­id­en­tial bids likely have a So­cial Se­cur­ity vote up­com­ing.
Re­gard­less of how Con­gress acts, the dis­ab­il­ity cliff brings the re­tire­ment pro­gram to the fore­front of the 2016 policy land­scape. Whomever is elec­ted in 2016 could be in of­fice in­to 2025—less than 10 years be­fore the 2033 dead­line by which So­cial Se­cur­ity as a whole is ex­pec­ted to be un­able to pay full be­ne­fits.
"Whatever Con­gress de­cides to do will likely be in­suf­fi­cient in ad­dress­ing the real drivers of grow­ing spend­ing of the re­tire­ment and dis­ab­il­ity pro­gram," Rom­ina Boc­cia, a re­search fel­low at the Her­it­age Found­a­tion, said. "I think that any pres­id­en­tial con­tender will be faced with the need to ad­dress with grow­ing en­ti­tle­ment spend­ing."
Sen. Ted Cruz called Bush's ap­proach "the right thing to do" in a Thursday in­ter­view with CN­BC. He said his own three-point plan would in­clude: no changes for cur­rent en­rollees, ty­ing be­ne­fits to in­fla­tion, and per­son­al ac­counts, de­rided as "privat­iz­a­tion" by op­pon­ents who say it would change the guar­an­teed-be­ne­fit nature of the pro­gram.
"Now, I also think you've got to give George W. Bush some real cred­it—he showed re­mark­able cour­age in the be­gin­ning of the second term tak­ing on So­cial Se­cur­ity re­form and per­son­al ac­counts," Cruz said. "It was the right thing to do. Sadly, con­gres­sion­al Re­pub­lic­ans ran to the hills and aban­doned him."
Sen. Marco Ru­bio, sched­uled to an­nounce his pres­id­en­tial bid Monday in Miami, ad­voc­ated for rais­ing the re­tire­ment age for young­er work­ers and in­tro­du­cing more means-test­ing to the pro­gram in a policy plan re­leased in Feb­ru­ary.
Sen. Rand Paul's 2016 cam­paign web­site says he also would sup­port those pro­pos­als—but is si­lent on private ac­counts, the pre­ferred rem­edy for many liber­tari­an groups like the Cato In­sti­tute.
A re­cent dus­tup for Paul un­der­lines the risk for Re­pub­lic­ans as they talk about So­cial Se­cur­ity. He was caught on tape in Janu­ary by the lib­er­al Amer­ic­an Bridge group's track­ers say­ing that "over half of the people on dis­ab­il­ity are either anxious or their back hurts."
"Join the club," he quipped.
Demo­crats and me­dia fact-check­ers pounced—"False," de­clared Poli­ti­Fact —and Paul's team was soon scram­bling to cla­ri­fy the com­ment.
How big of a role So­cial Se­cur­ity plays for Re­pub­lic­ans in 2016 will de­pend on how—and wheth­er—their Re­pub­lic­an col­leagues in Con­gress ad­dress it in these few months be­fore the cam­paign is in full swing.
Con­gress has in­tro­duced pro­pos­als to sat­is­fy the House rule and avoid the cliff: Reps. Paul Ry­an and Sam John­son, along with Sen. Or­rin Hatch, in­tro­duced a bill to pro­hib­it re­ceiv­ing un­em­ploy­ment and dis­ab­il­ity be­ne­fits at the same time.
But some con­ser­vat­ives think that even if a smal­ler plan like that were ap­proved, So­cial Se­cur­ity should still be near the top of the list for White House as­pir­ants.
"It de­pends on wheth­er or not the Con­gress can pass any­thing in 2015 that avoids the 2016 in­solv­ency date. If yes, then that takes the pres­sure off the pres­id­en­tial can­did­ates in 2016," said Jason Ficht­ner, a seni­or fel­low at the con­ser­vat­ive Mer­catus Cen­ter at George Ma­son Uni­versity, which re­ceives fund­ing from the in­flu­en­tial Koch broth­ers. "But if not, then yes, the pres­sure to put out a 'solu­tion' to the SSDI fin­an­cial short­fall will have to be on the pres­id­en­tial can­did­ates' agenda and talk­ing points. And that would also lead to them hav­ing at least some 'plan' for So­cial Se­cur­ity re­form."
What We're Following See More »
DRUG OFFENDERS
Obama Grants 111 More Commutations
11 hours ago
THE DETAILS
In a release Tuesday afternoon, the White House announced that President Obama has commuted and/or reduced the sentences of another 111 convicted criminals, mostly convicted of drug possession or trafficking. About 35 were serving life sentences.
BUT HE'S NOT ADVOCATING FOR IT
Grassley Open to Lame Duck Hearings on Garland
12 hours ago
THE LATEST
Senate Judiciary Committee Chairman Chuck Grassley (R-IA) said Monday he'd now be willing to hold a hearing on Supreme Court nominee Merrick Garland in a lame-duck session of Congress. While he said he wouldn't push for it, he said if "Hillary Clinton wins the White House, and a majority of senators convinced him to do so," he would soften his previous opposition.
DOWN FROM POST-CONVENTION NUMBERS
Monmouth Has Clinton Up Seven
16 hours ago
THE LATEST
In a new Monmouth University poll, 46% of likely voters support Clinton and 39% back Trump, with 7% supporting Libertarian Gary Johnson, and 2% backing Jill Stein of the Green Party. That's down from a poll taken right after the Democratic convention, in which Clinton led by 13 points.
DEBATE PREP
Clinton Advisers Talking to Psychologists, Trump Ghostwriter
17 hours ago
THE LATEST
"Hillary Clinton's advisers are talking to Donald J. Trump's ghostwriter of The Art of the Deal, seeking insights about Mr. Trump's deepest insecurities as they devise strategies to needle and undermine him in four weeks at the first presidential debate, the most anticipated in a generation. ... Her team is also getting advice from psychology experts to help create a personality profile of Mr. Trump to gauge how he may respond to attacks and deal with a woman as his sole adversary on the debate stage."
EPI-PEN PRICES
House Committee Investigating Mylan
19 hours ago
THE LATEST
The House Committee on Oversight and Government Reform has requested documents from the CEO of Mylan, "the pharmaceutical company under fire after raising the price of EpiPens more than 400 percent since 2007." Meanwhile, top members of the Energy and Commerce Committee are pressing the FDA on the lack of generic competition for EpiPens.