When the Su­preme Court ruled in fa­vor of gay mar­riage, I was not in my home state of Ari­zona. I didn't spend that night out at IBTs, the gay bar on 4th Av­en­ue in Tuc­son. I wasn't with friends at Phoenix Pride, hap­pen­ing that same week­end. I was, like many of my peers, gone for the sum­mer. In Ari­zona, the heat can push a per­son out.
I had a friend read me the key parts of the de­cision is­sued by the Su­preme Court. It seemed fit­ting to hear it spoken, as I am on the path to an en­gage­ment my­self. There's a ring hid­den some­where in the home I share with my love. Mar­riage is something to me now, it didn't used to be.
It star­ted with my par­ents. My mom re­ceived her en­gage­ment ring in the mail. Her fiancé, my dad, was away at Of­ficer Can­did­ate School for the U.S. Mar­ine Corps. They got mar­ried in a church in Litch­field Park, a patch of 1960s sub­ur­bia in the con­crete-jungles of Phoenix, Ari­zona. Twenty-one years later, their di­vorce pa­pers were filed in South­ern Ari­zona's Pima County.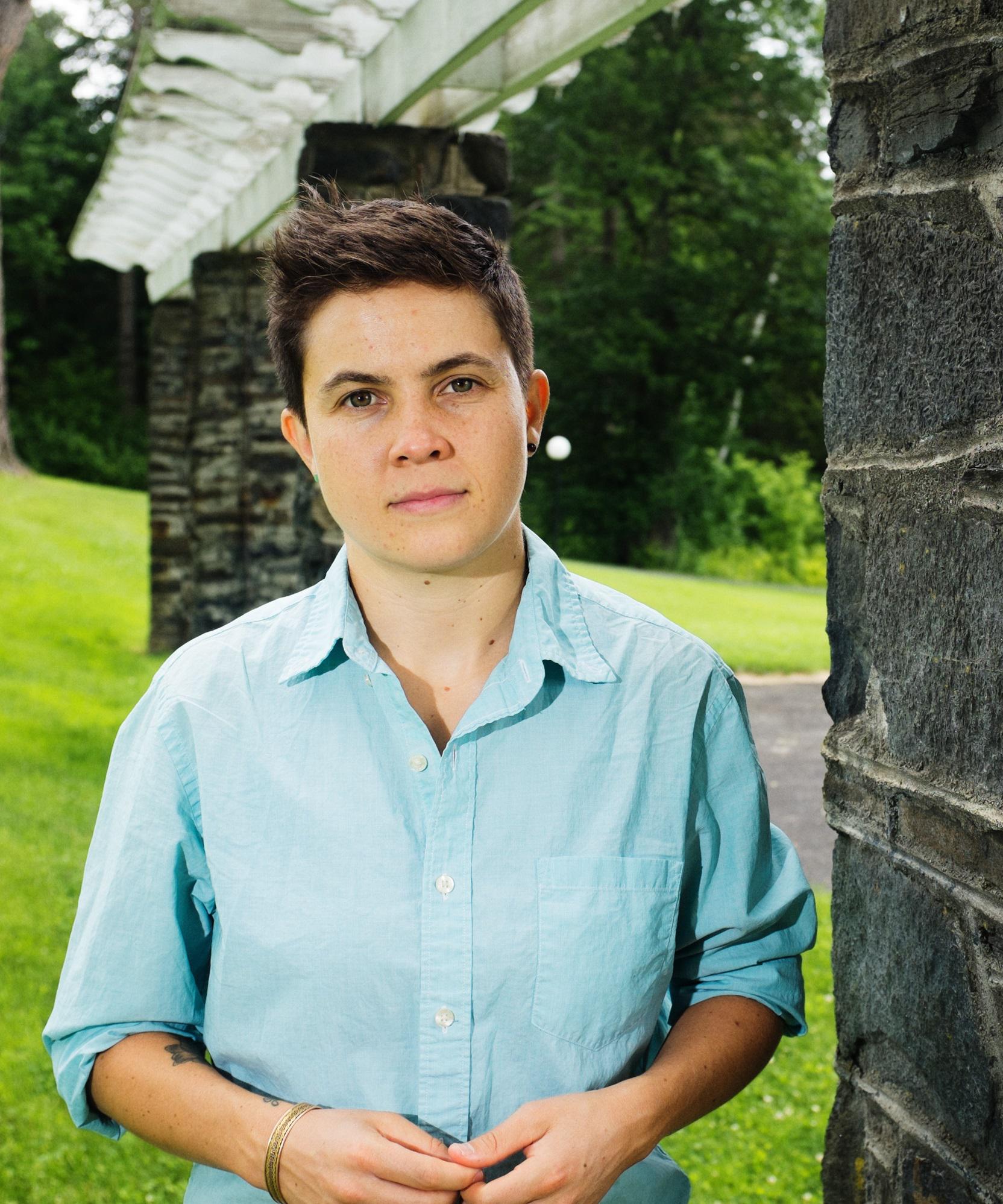 My par­ents sep­ar­ated the sum­mer I left Tuc­son for Lack­land Air Force Base in San Ant­o­nio to go through ba­sic train­ing. I came back to two houses. It was like any story of di­vorce — messy, emo­tion­al, and cap­able of in­du­cing crip­pling doubt. When they fell apart, something in me gave way. I no longer could see my­self mak­ing a com­mit­ment when the po­ten­tial dis­sol­u­tion of it could be so dam­aging to every­one. Later, my mom would tell me that she got mar­ried be­cause she thought she was sup­posed to.
(Photo Cred­it: Shef Reyn­olds/SDR Pho­to­graphy)
As I ex­plored my gay iden­tity in my early 20s, I began to see mar­riage as part of a sys­tem that I didn't want to par­ti­cip­ate in. It was an in­sti­tu­tion of the ma­jor­ity, not a thing to as­pire to. Na­tion­ally, mar­riage-equal­ity ad­voc­ates wanted more. I also wanted more. But life has a funny way of pok­ing at de­clar­at­ive state­ments. Some­times it's a soften­ing, not a reck­on­ing that needs to hap­pen.
When my dear friend Jeremy died sud­denly in 2012, I wit­nessed the im­mense sup­port that gathered around his hus­band Ben. They had mar­ried in Cali­for­nia many years earli­er, so their pro­tec­tions un­der cur­rent law were few. They were for­tu­nate in that their com­munity and fam­ily up­held the sanc­tity of their re­la­tion­ship even when Ari­zona did not.
I con­sidered Ben's con­di­tion of be­ing the one left be­hind, and then I un­der­stood. The title and so­cial im­plic­a­tion of mar­riage, even for all its short­falls, was a sta­bil­iz­ing struc­ture. Those who wit­nessed their re­la­tion­ship held the vis­ion of who Ben and Jeremy were to each oth­er. They helped them hon­or their com­mit­ment to stay in pro­cess, to work to be­come bet­ter to­geth­er than they were alone, and to re­mind them of the prom­ise they made, even in death.
I do not be­lieve mar­riage is the only gate­way to ac­count­ab­il­ity. I do not be­lieve it is for every­one. I do be­lieve that in those mo­ments when time falls all around you, you want to know you aren't alone, that whatever memory you have won't dis­ap­pear with the one you love. Mar­riage is be­ing wit­nessed, choos­ing to be seen. It is a leap of faith, one that I per­ceived as wan­ing in value.
I've asked strangers at air­ports and gro­cery stores what their secret is to re­main­ing mar­ried. The an­swers vary from "Nev­er go to bed angry" to "We don't live to­geth­er any­more." One an­swer, spoken by a lit­er­ary peer of mine that felt most whole was this: There is no secret. Mar­riage is hard work. If you choose it, you take each mo­ment and you show up. You stay for the en­tire thing, in love and in the world, aware that to be mar­ried is to ac­cept that we nev­er really ar­rive at ourselves or at our re­la­tion­ship.
The right to marry will not be­stow un­to LGB­TQ people ac­cess to a secret Eden of re­la­tion­ships or a ma­gic­al equa­tion to self-dis­cov­ery and tol­er­ance. What it has made avail­able is the op­por­tun­ity to re­dream a tra­di­tion in a way that is thought­ful, in­ten­tion­al, and in­spired.
Em Bowen is a writer and artist who lives and teaches in Tuc­son, Ari­zona.