Add to Briefcase
Dec. 27, 2015, 8 p.m.
The ques­tion is not wheth­er Demo­crats will pick up Sen­ate seats next year, it is al­most cer­tainly how many. With the elec­tion year upon us, a two-seat gain ap­pears highly likely, while any more than that still falls closer to pos­sible on the com­pet­it­ive spec­trum of 2016 races.
It's that gray area where the Sen­ate ma­jor­ity will be de­cided: The races for the seats of 2010 class­mates Kelly Ayotte, Pat Toomey, and Rob Port­man, along with the seat left va­cant by Marco Ru­bio. All three Re­pub­lic­an in­cum­bents have tan­gible polit­ic­al strengths, but they're either fa­cing a chal­lenger with a statewide vic­tory on the re­sume or are run­ning in a state that votes re­li­ably Demo­crat­ic in pres­id­en­tial years—or both.
If Demo­crats win in Illinois and Wis­con­sin, as ex­pec­ted, the party would need to add just two of those four seats if it also re­tains the White House, giv­ing the vice pres­id­ent the tie-break­ing vote. The party would need a total net gain of five seats if Re­pub­lic­ans win the pres­id­ency.
This is our list of the 12 most com­pet­it­ive Sen­ate races, ranked in or­der of most likely to flip party con­trol. It's a mir­ror im­age of the pre­vi­ous cycle, with Re­pub­lic­ans now rep­res­en­ted heav­ily at the top.
Demo­crats can thank a dis­astrous 2010 cycle for that. And while the na­tion­al mood ahead of the elec­tion can­not be known, down-bal­lot Demo­crats will have pres­id­en­tial-level turnout on their side, mak­ing it all the harder for Re­pub­lic­ans run­ning in blue states to cross over enough voters back­ing the Demo­crat­ic pres­id­en­tial nom­in­ee.
1. Illinois—Mark Kirk (R)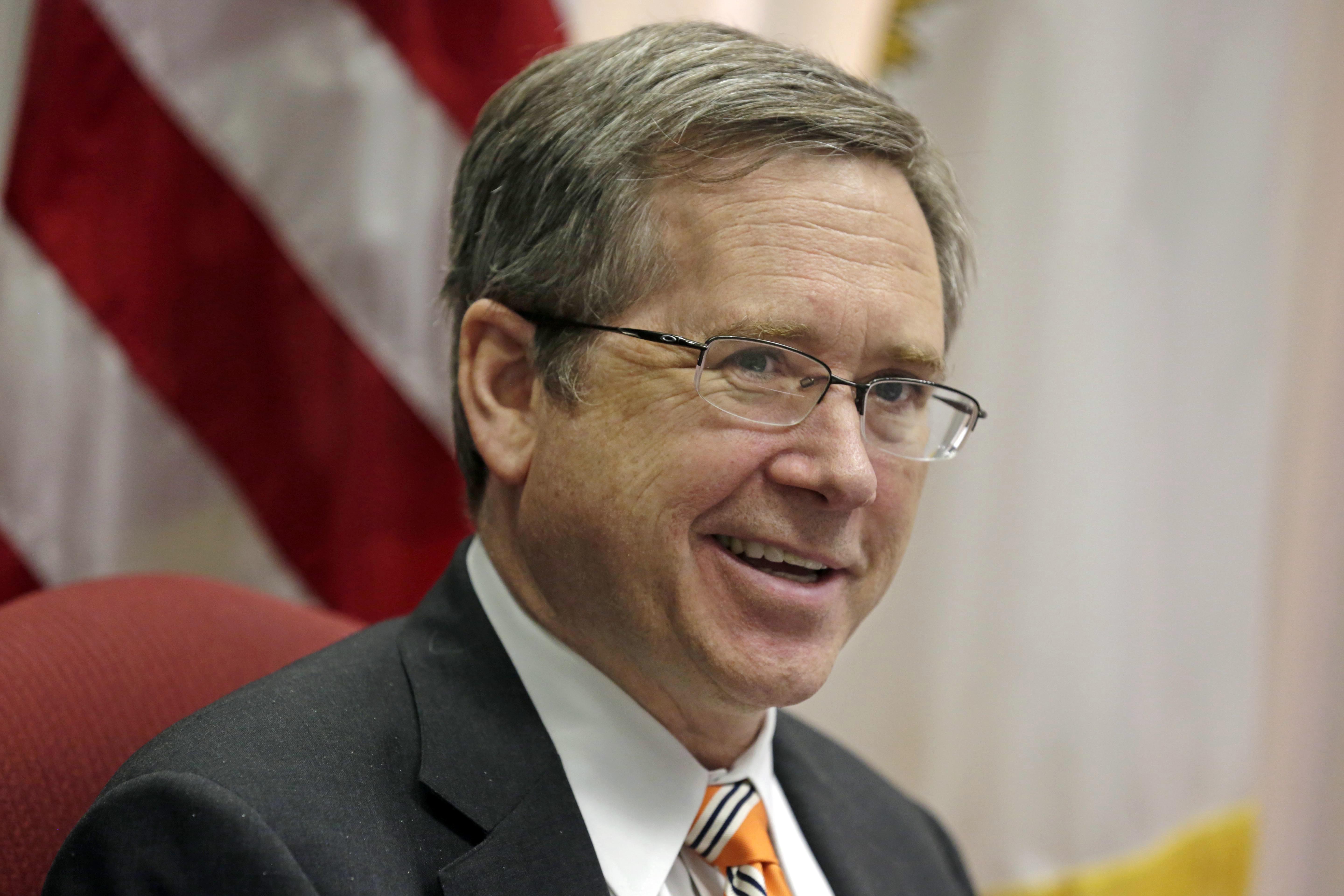 Of late, Kirk has ac­ted like an en­dangered blue-state Re­pub­lic­an should: He's voted against de­fund­ing Planned Par­ent­hood and in fa­vor of tight­er gun-sale re­stric­tions. When Don­ald Trump pro­posed a ban on Muslim im­mig­rants, he spoke out against the pro­pos­al. Time and time again, he's found ways to dis­tance him­self from the na­tion­al GOP. But he re­mains a heavy un­der­dog. A hand­ful of smart votes haven't erased the memory of a sum­mer of gaffes or his an­em­ic fun­drais­ing. And he's still likely to face a po­ten­tially for­mid­able op­pon­ent, Demo­crat­ic Rep. Tammy Duck­worth, in the gen­er­al elec­tion. In our minds, there's little ques­tion that the first-term sen­at­or's seat is the most likely to change hands next year.
2. Wisconsin—Ron Johnson (R)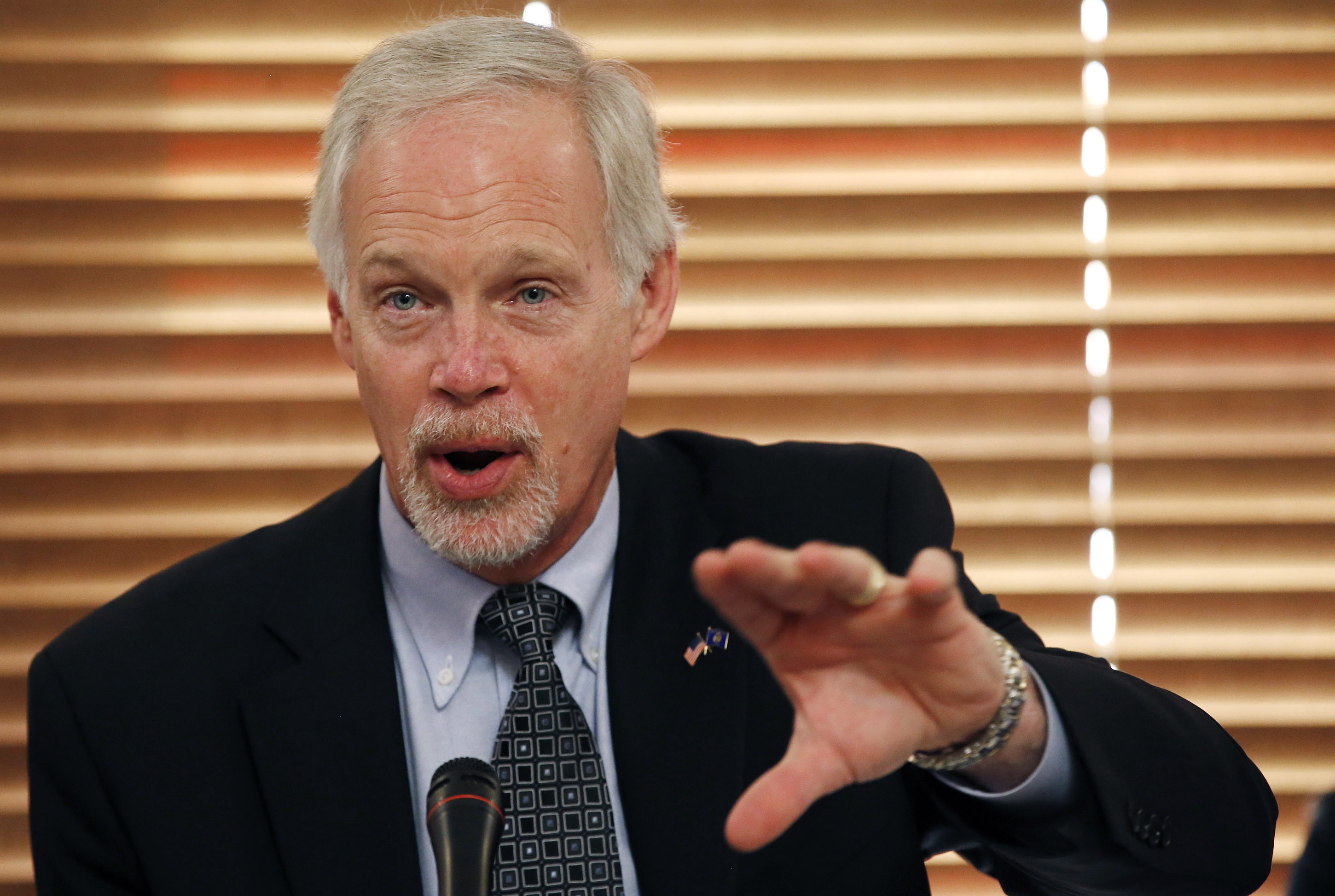 Like most oth­er races around the coun­try, this one has fo­cused re­cently on na­tion­al se­cur­ity, a sub­ject which both John­son and his Demo­crat­ic chal­lenger, former Sen. Russ Fein­gold, have fo­cused on in their time on the Hill. John­son's more hawk­ish po­s­i­tions may provide a di­vid­ing line in 10 months that moves votes one way or the oth­er, but from here it's hard to see how the first-term Re­pub­lic­an sur­vives no mat­ter the na­tion­al cli­mate. He de­feated Fein­gold in one of the best years ever for the GOP, but now must face an elect­or­ate with pres­id­en­tial-level turnout in a state Barack Obama won with 53 per­cent and 56 per­cent in the last two pres­id­en­tial elec­tions. If that Demo­crat­ic dom­in­ance con­tin­ues, that's po­ten­tially more than 200,000 Hil­lary Clin­ton voters John­son would need to back him over a former three-term sen­at­or.
3. New Hampshire—Kelly Ayotte (R)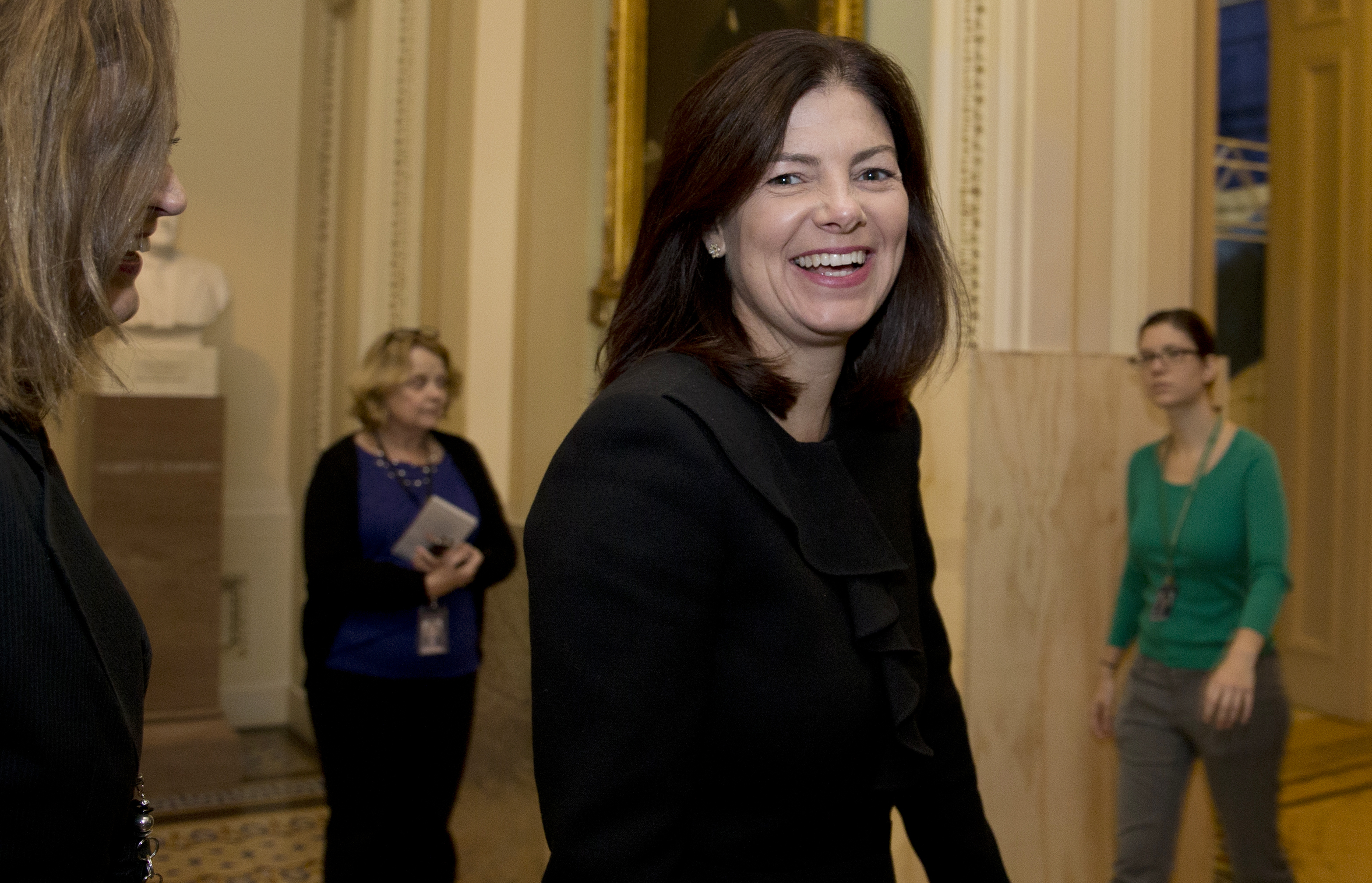 Ayotte is in for an up­hill battle against the toughest chal­lenger Demo­crats could field, pop­u­lar Gov. Mag­gie Has­san. Like Kirk, Ayotte has taken steps to for­ti­fy her­self against her na­tion­al party. She was the first Re­pub­lic­an sen­at­or to come out in fa­vor of Obama's Clean Power Plan, and pub­licly re­buked Sen. Ted Cruz for threat­en­ing to shut down the gov­ern­ment over Planned Par­ent­hood fund­ing. While she may have kept some mod­er­ates in the fold, neither of those moves helped Ayotte with her base. While it's un­likely she'll have a ser­i­ous primary chal­lenger, the Cruz let­ter angered some loc­al party act­iv­ists, and Amer­ic­ans for Prosper­ity said it was re­con­sid­er­ing its role in her race after the en­vir­on­ment­al switch. That's bad news for a can­did­ate who has be­ne­fit­ted greatly from out­side groups chip­ping away at Has­san this past year.
4. Florida—Open (R)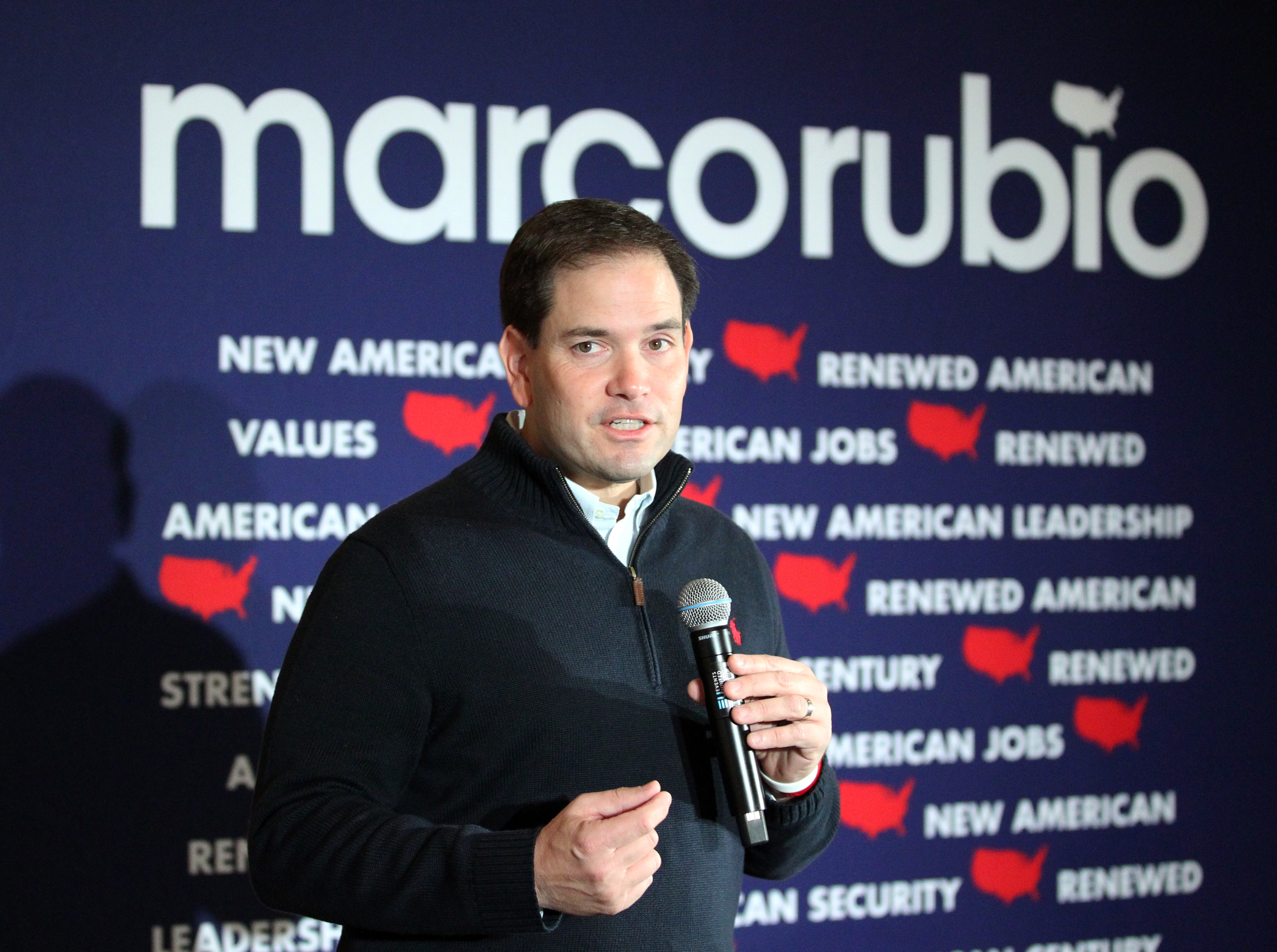 The race to suc­ceed Marco Ru­bio will be de­term­ined by the party primar­ies, which won't be held in Flor­ida un­til Aug. 30, among the latest in the coun­try. The good news for Demo­crats is lib­er­al firebrand Rep. Alan Grayson, the weak­er of the two Demo­crat­ic can­did­ates, is fa­cing eth­ic­al scru­tiny and in­tern­al cam­paign woes, with his top cam­paign ad­visers de­part­ing after only sev­er­al months on the job. If Rep. Patrick Murphy emerges un­scathed from the primary, he would start with a slight ad­vant­age against a trio of Re­pub­lic­ans—Rep. Ron De­S­antis, Lt. Gov. Car­los Lopez-Cantera, and Rep. Dav­id Jolly—who have yet to make their mark in the state. But even a di­min­ished Grayson cam­paign de­term­ined to run a scorched-earth primary cam­paign could do con­sid­er­able dam­age to Murphy, and to Demo­crat­ic hopes of pick­ing up the open seat.
5. Pennsylvania—Pat Toomey (R)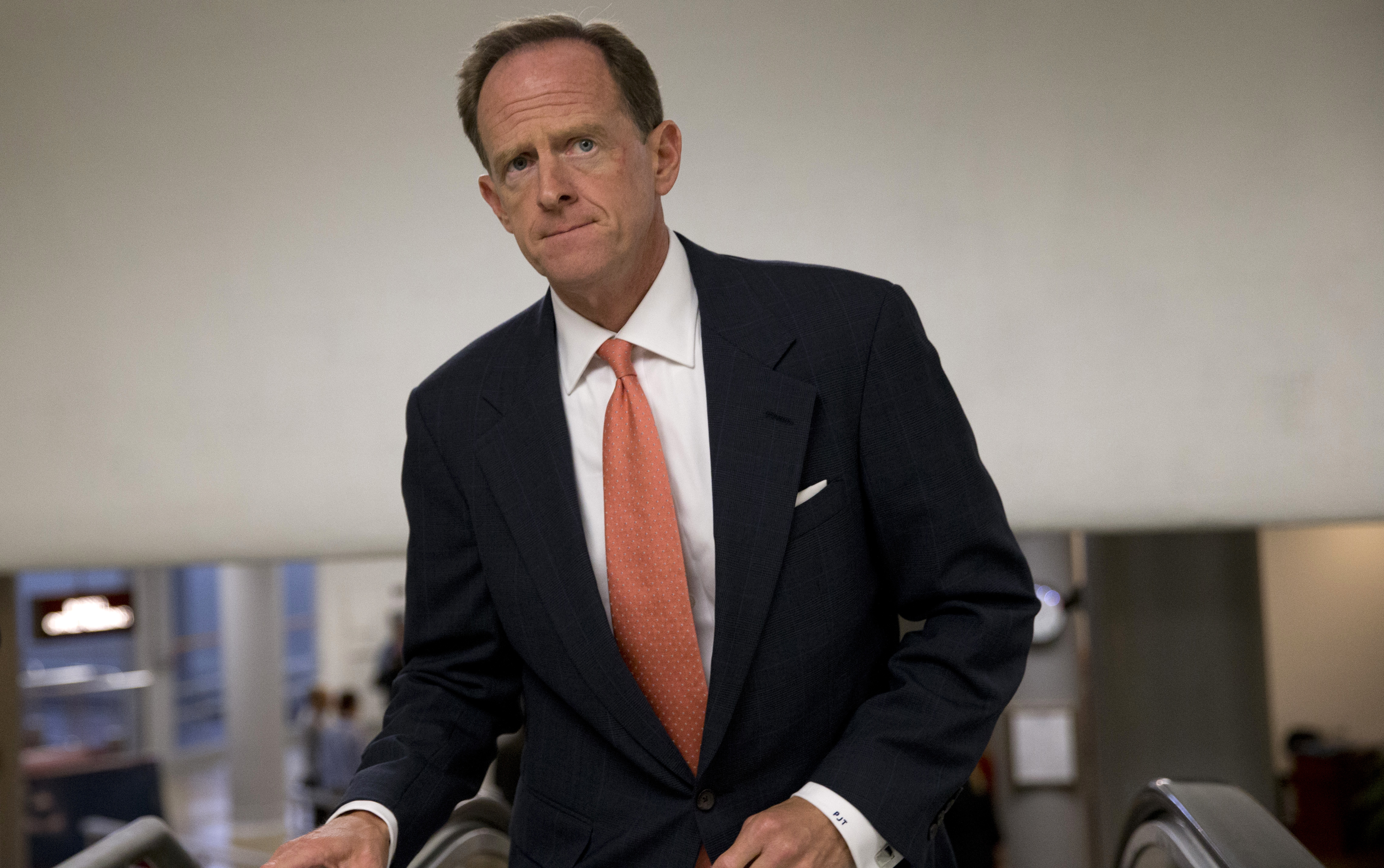 We know less about the Pennsylvania Sen­ate race than most of the oth­ers that top this list be­cause it's un­cer­tain who will be­come the Demo­crat­ic nom­in­ee. Katie Mc­Ginty, who once served as Pennsylvania Gov. Tom Wolf's chief of staff, is the es­tab­lish­ment fa­vor­ite, but former Rep. Joe Ses­tak re­mains pop­u­lar with the rank-and-file. And small-town may­or John Fet­ter­man is a wild card who—if he is able to raise money—could be­come a prob­lem for both. One thing is cer­tain: Toomey is a for­mid­able fun­draiser who has shed his repu­ta­tion as a con­ser­vat­ive hard-liner. If any­one ex­cept Mc­Ginty faces him in the gen­er­al, Demo­crats will won­der if they can really win.
6. Ohio—Rob Portman (R)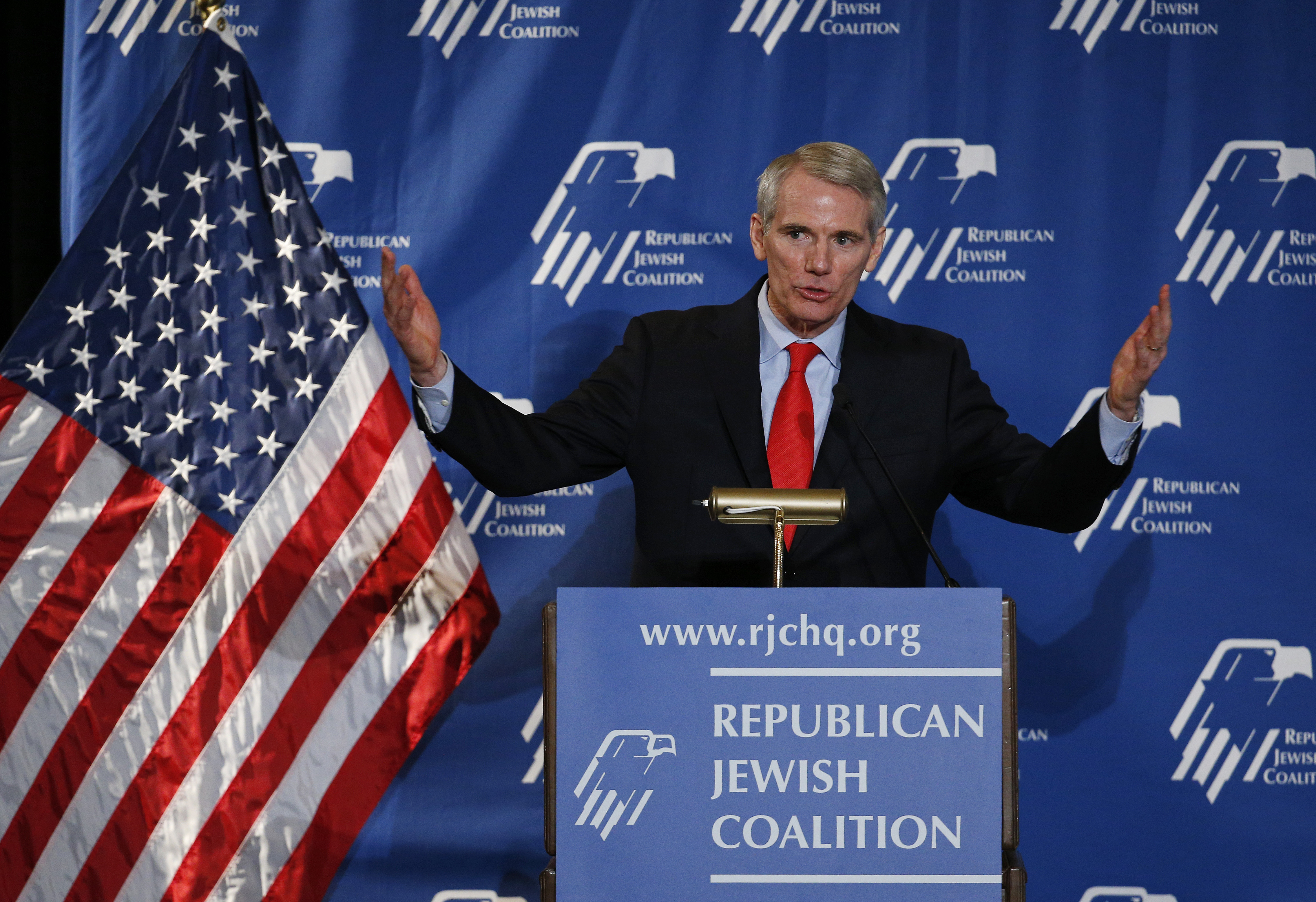 Ted Strick­land's biggest polit­ic­al as­set has al­ways been his abil­ity to win over blue-col­lar voters, many of whom made up the rur­al con­stitu­ency he rep­res­en­ted dur­ing his time in Con­gress.  But Strick­land is now re­pos­i­tion­ing on is­sues like gun con­trol to win over the Demo­crat­ic base, at a time when work­ing-class voters are drift­ing to­ward Re­pub­lic­ans. Rob Port­man has a sim­il­ar prob­lem: He's a Cham­ber of Com­merce Re­pub­lic­an when many voters in his party are more in tune with the pop­u­list rhet­or­ic of Don­ald Trump. Whichever can­did­ate can do a bet­ter job of pre­vent­ing de­fec­tions from their party's tra­di­tion­al con­stitu­ency will have the edge. Right now, it looks like Port­man holds a small edge.
7. Nevada—Open (D)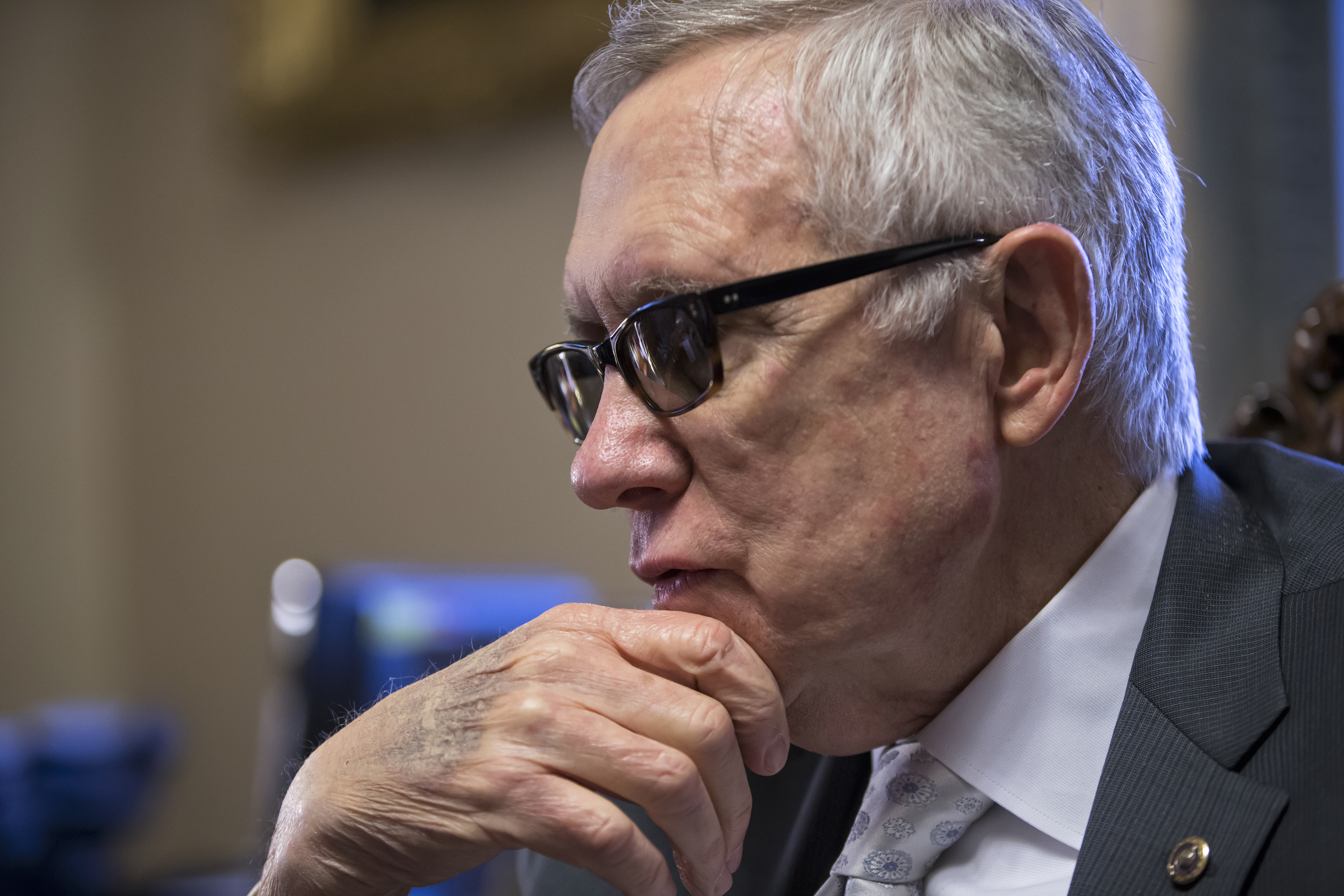 What a dif­fer­ence a year makes. After the Demo­crats lost nine seats in 2014, the most vul­ner­able Demo­crat­ic-held seat up in 2016 ranks sev­enth on our list. Sen­ate Minor­ity Lead­er Harry Re­id is of course leav­ing noth­ing to chance, re­cruit­ing former state At­tor­ney Gen­er­al Cath­er­ine Cortez Masto, who will most likely face Rep. Joe Heck in the gen­er­al—though Re­id's 2010 GOP chal­lenger, Shar­ron Angle, is flirt­ing with a bid. The last time Nevada hos­ted a Sen­ate race was 2012, a pres­id­en­tial cycle when then-ap­poin­ted GOP Sen. Dean Heller de­feated his former House col­league Shel­ley Berkley by 1 point, with 10 per­cent of the vote go­ing to a third-party can­did­ate or "None of the Above"—all as Obama car­ried the state by 6 points. Heck will likely look to that race for stra­tegic guid­ance, but Cortez Masto should have far more statewide ap­peal than Berkley.
8. Colorado—Michael Bennet (D)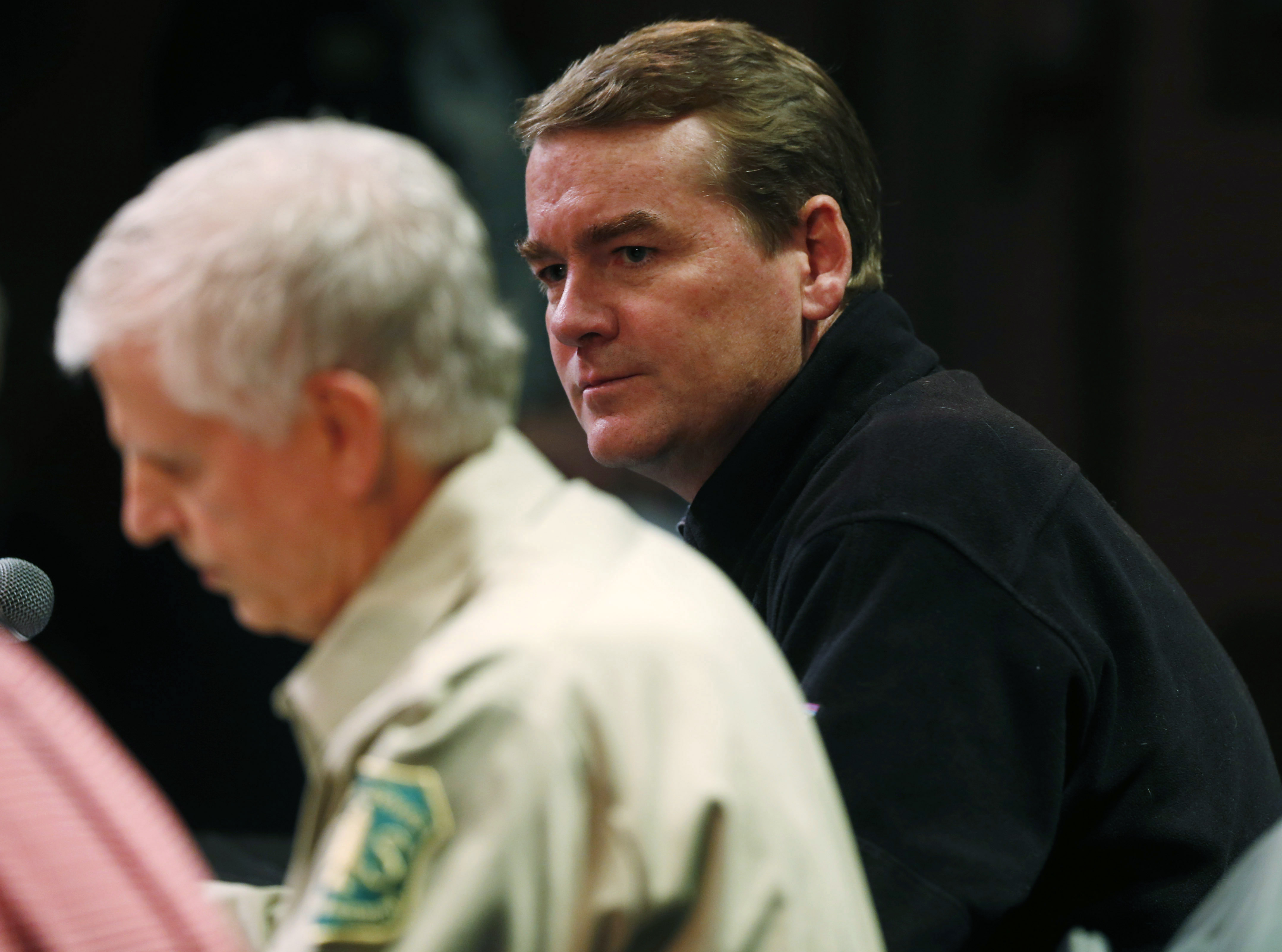 Na­tion­al Re­pub­lic­ans may have found their man in state Rep. Jon Key­ser. Wheth­er Key­ser gets in or takes a pass like oth­er past pro­spects re­mains a ques­tion, as does wheth­er he can nav­ig­ate the primary. In a field of more than a half-dozen in­ter­ested can­did­ates, most of the at­ten­tion has been on state Sen. Tim Neville, a con­ser­vat­ive firebrand who's fram­ing his cam­paign around an­ti­abor­tion po­s­i­tions well out­side the party main­stream. Re­pub­lic­ans have a long list of vul­ner­ab­il­it­ies on which they in­tend to tar­get Ben­net, par­tic­u­larly his sup­port for Obama's Ir­an deal, but without a chal­lenger with whom to com­pare him, that mes­saging hasn't really star­ted. If Key­ser winds up the nom­in­ee, the former com­bat vet­er­an and Air Force re­serv­ist could help the party pack­age those ar­gu­ments.
9. Missouri—Roy Blunt (R)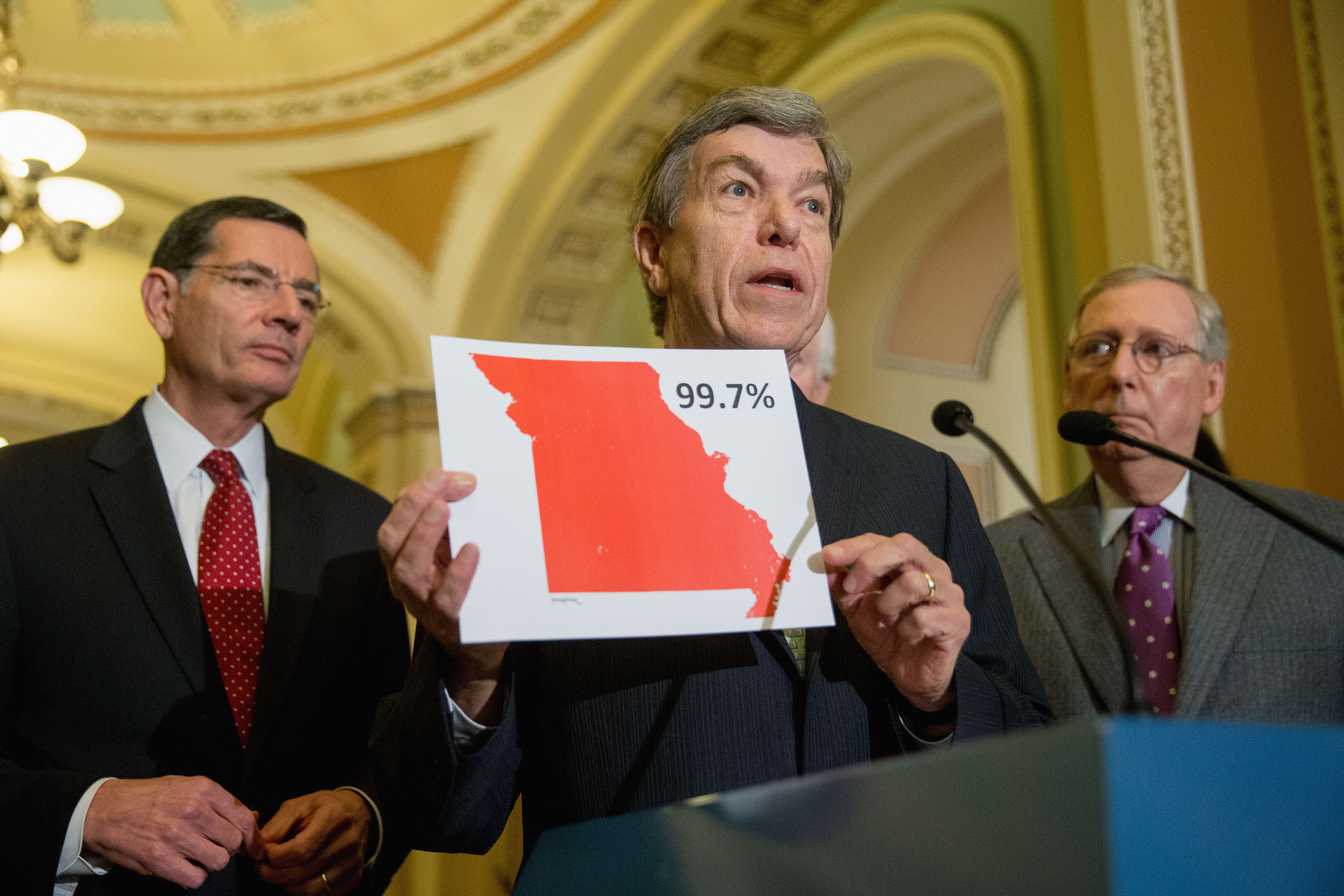 Among Demo­crats this year, the Mis­souri Sen­ate race has evolved from an af­ter­thought to the trendy up­set pick of 2016. The change is thanks to Sec­ret­ary of State Jason Kander, a 34-year-old Army vet­er­an whose fresh face and hawk­ish for­eign policy have put the in­cum­bent Blunt on the de­fens­ive. Of course, Kander re­mains a long shot in a state that hasn't backed a Demo­crat­ic pres­id­en­tial can­did­ate since Bill Clin­ton in 1996, even if Blunt's lob­by­ist ties and long ten­ure in Wash­ing­ton make him an in­vit­ing tar­get. Demo­crats are hope­ful that a strong chal­lenge in a red state will force Re­pub­lic­ans to spend real money in a place that should have been a GOP strong­hold.
10. North Carolina—Richard Burr (R)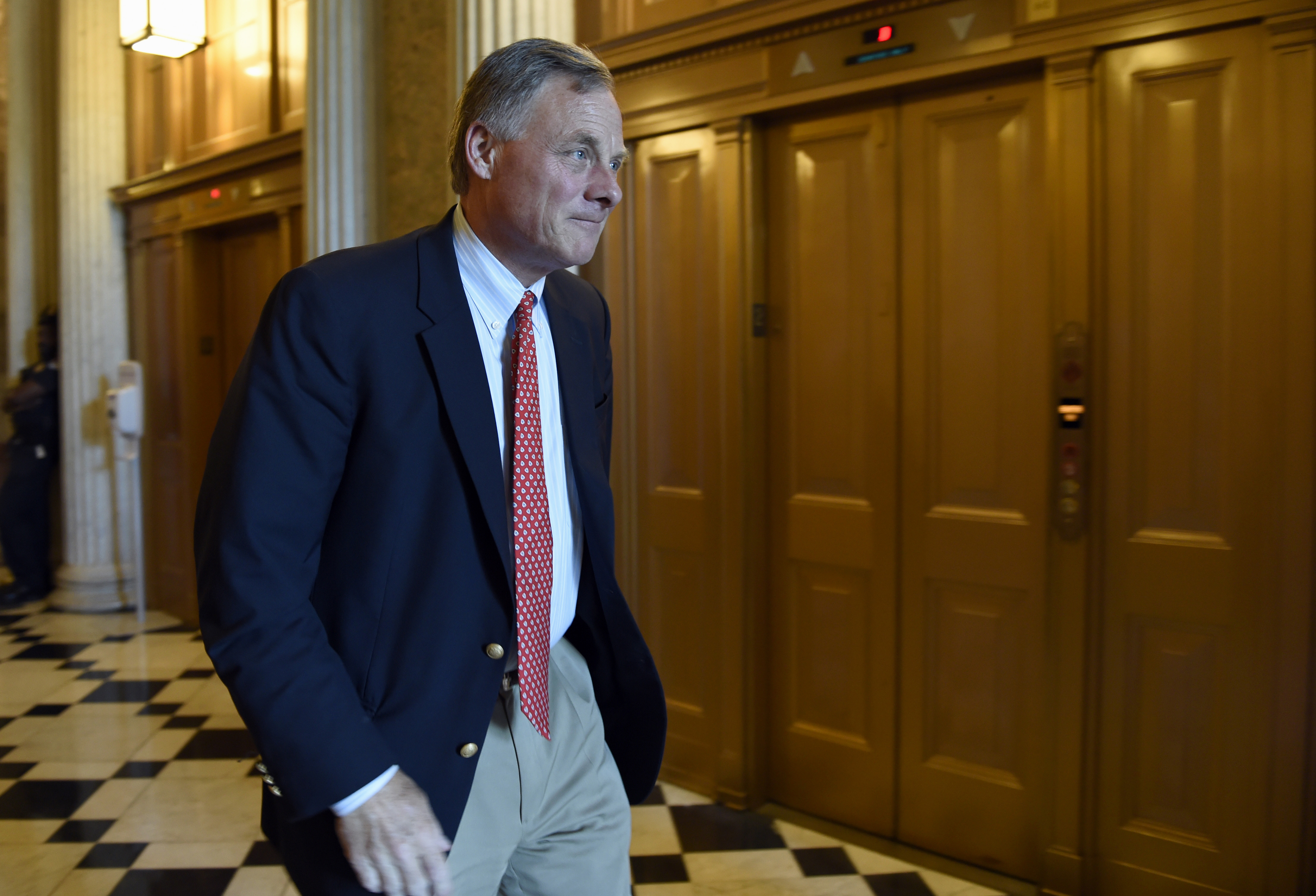 A year after Thom Tillis un­seated Demo­crat Kay Hagan, Richard Burr's reelec­tion pro­spects have nev­er looked bet­ter. Des­pite the state's nar­row mar­gins in the last two pres­id­en­tial elec­tions, Demo­crats struck out on at­tract­ing top-tier tal­ent to chal­lenge the second-term sen­at­or. With the Dec. 21 can­did­ate fil­ing dead­line passed, the fa­vor­ite in the primary is former state Rep. De­borah Ross. One vari­able that could have a sig­ni­fic­ant im­pact on the race is how much Hil­lary Clin­ton in­vests in the state. A fully fin­anced ground game would un­doubtedly pay di­vidends down-bal­lot, but the likely pres­id­en­tial nom­in­ee is far from cer­tain to do so.
11. Arizona—John McCain (R)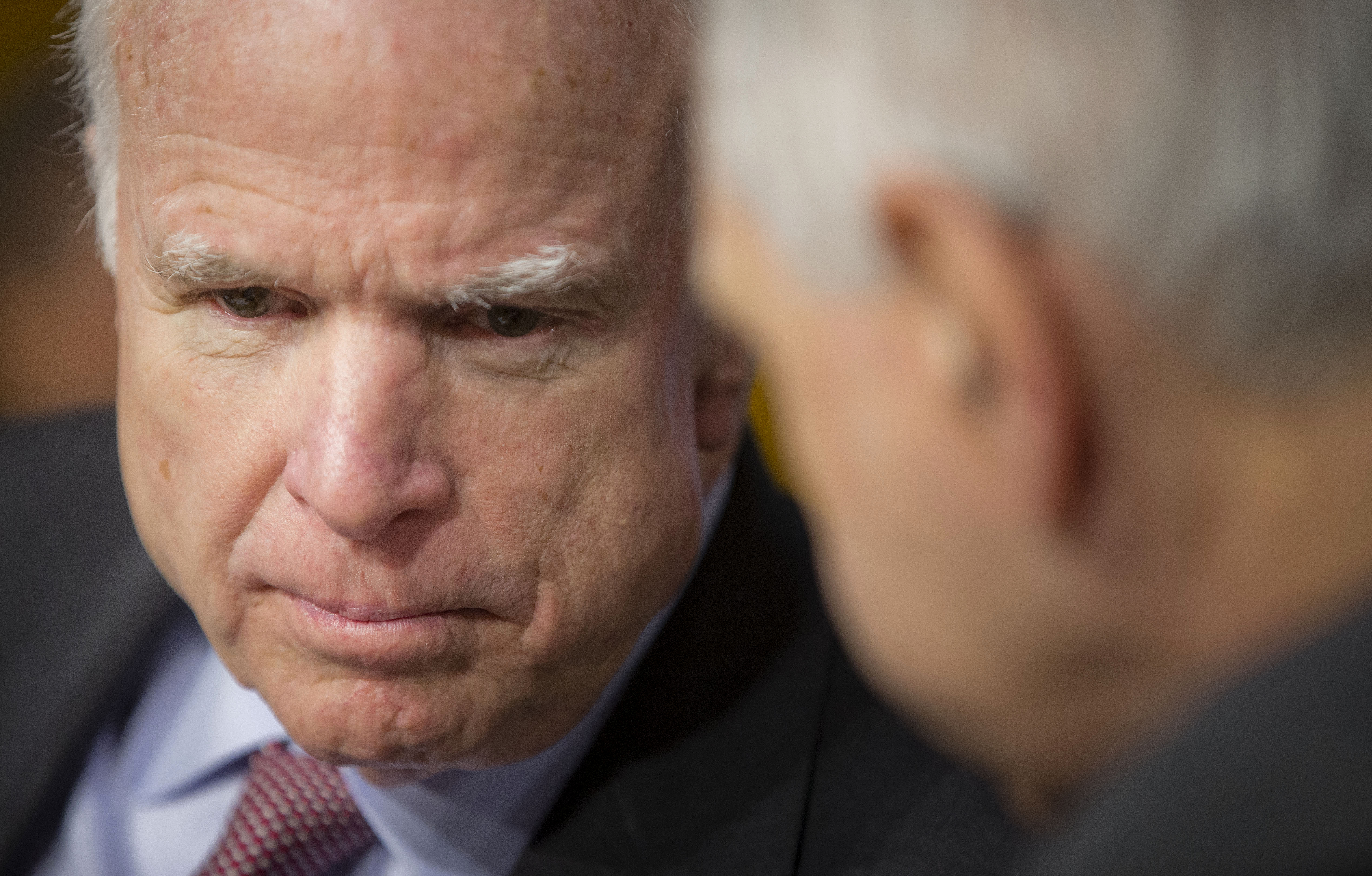 Things are look­ing up for John Mc­Cain, with state Sen. Kelli Ward his greatest primary threat. While ru­mors still swirl that Rep. Dav­id Sch­weikert could give the race a second look, Ward made it clear she's not go­ing any­where. She re­cently resigned her state Sen­ate seat for the race, and re­por­ted rais­ing a half-mil­lion dol­lars. For­tu­nately for Mc­Cain, most of the moneyed con­ser­vat­ive groups who would help fund a race like this ruled out back­ing Ward over her com­plic­ated his­tory with chemtrails. Rep. Ann Kirk­patrick is the toughest gen­er­al-elec­tion chal­lenger Mc­Cain has ever faced, but Ari­zona re­mains an in­cred­ible chal­lenge for Demo­crats. Kirk­patrick's best hope has al­ways been to face a weakened Mc­Cain after a bloody primary.
12. Indiana—Open (R)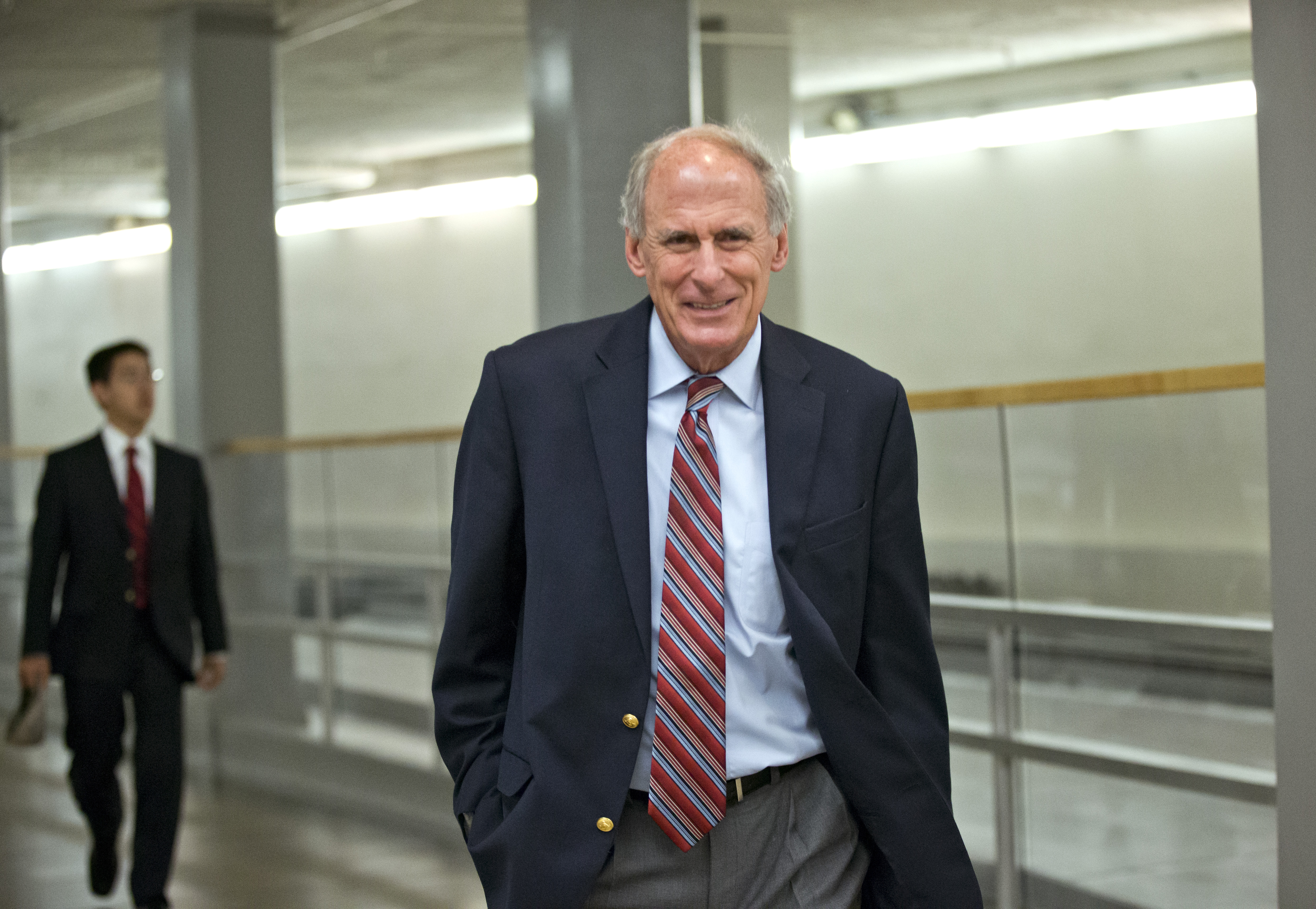 This open-seat con­test to re­place re­tir­ing Sen. Dan Coats may end up a re­match of a 2010 House race, when Re­pub­lic­an Todd Young ous­ted then-Rep. Bar­on Hill. In­di­ana is trend­ing in­creas­ingly Re­pub­lic­an, and Hill will face at­tacks from his post-con­gres­sion­al ca­reer as a lob­by­ist. But if Club for Growth-backed Rep. Marlin Stutz­man wins the GOP primary, Demo­crats hope they'll have a re­peat of the state's 2012 Sen­ate race—when a con­ser­vat­ive can­did­ate (Richard Mour­dock) blundered his way to los­ing a gen­er­al elec­tion the party would have eas­ily won with an in­cum­bent in the race.